So you're sitting with your 2019 Mission Jewelstone Syrah in a shady spot on the deck and you suddenly wonder; damn how did the winemakers get this to taste so good? And you're not alone, as even legendary Masters of Wine like Andrew Caillard from Australia felt obliged to give this particular vintage a score of 99 points out of 100, which is a very high score indeed.
But it is not just the exception, the Mission Estate Winery regularly produces wines that score well into the 90s. Their 2019 Mission Jewelstone Antoine, a Bordeaux blend, reaped 97 points while the 2019 Mission Reserve Merlot received 94 points from Cameron Douglas, Master Sommelier, and five stars from revered wine writer Michael Cooper. The Gaia Project Merlot 2020 routinely collects scores of well over 90 points and, together with the 2019 Mission Reserve Merlot, struck gold at the recent New Zealand International Wine Show. Plus, every year Mission Estate wines are chosen to be included amongst the exclusive list of a dozen Hawke's Bay reds that the Gimblett Gravels Annual Vintage Selection panel regard as the very pinnacle of the vintage.  
The secret to their success
This list of outstanding achievements goes on and on, but how exactly does a winemaker like Mission Estate get such consistent success? The answer is simple; experience. The Mission Estate Winery is easily New Zealand's oldest, being established way back in 1851 by the Marist Brothers who were French Catholic missionaries of the Society of Mary. And, as the French know a thing or two about making wine, they set about planting the precious grapevines they'd brought over to New Zealand with them. Then, drawing on the centuries of winemaking knowledge they'd absorbed in their youth, they chose a piece of land they felt would help create the best wines possible for such a land of, as then, unknown potential.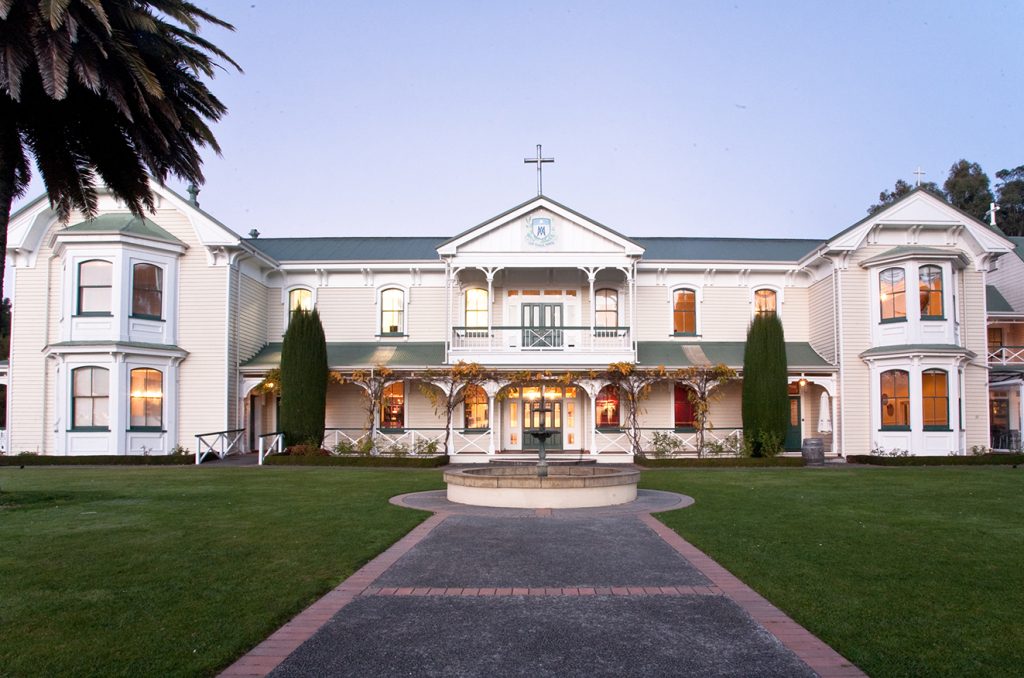 But making great wines doesn't happen easily; the rules you may have learned in one region don't all necessarily apply in another – especially if it is on the other side of the world! So, even though the missionaries knew a lot about making wine in France, they had much to learn about creating great vintages in New Zealand. This is because no two terroirs are exactly the same, so much of the knowledge that helps transform a great wine into an exceptional one can only be learned through trial and error over a long period of time. More than one person's lifetime too. But luckily, winemakers are not selfish with their knowledge, they realise the next generation will be just as passionate as them about making great vintages. So they pass on whatever learnings they have developed over their lifetimes to this new generation, allowing them to stand on the shoulders of giants to reach ever higher standards of quality. It was the same at Mission Estate, for generation after generation these key learnings were passed down until Brother John delivered his knowledge onto current Mission Estate Head Winemaker Paul Mooney at the start of his career. All those accumulated learnings are now paying off for Mission Estate as evidenced by the deep 90+ scores, gold medals, exclusive club invitations and lightning fast sales.
A new rewards programme
In order for passionate wine fans to be able to keep apace with these speedy sales, Mission Estate has created a new loyalty programme; Mission Rewards. But unlike many wine clubs, this rewards programme has no joining fee or minimum purchase requirement. There are also no scheduled shipments or membership tiers with upfront commitments either – members can simply reap the rewards and benefits right from the get-go. As Mission's Brand Manager Lois Scott explains, "It was designed specifically with our cellar door and online customers in mind.  We tailored this programme so our Mission customers receive usable rewards in real time."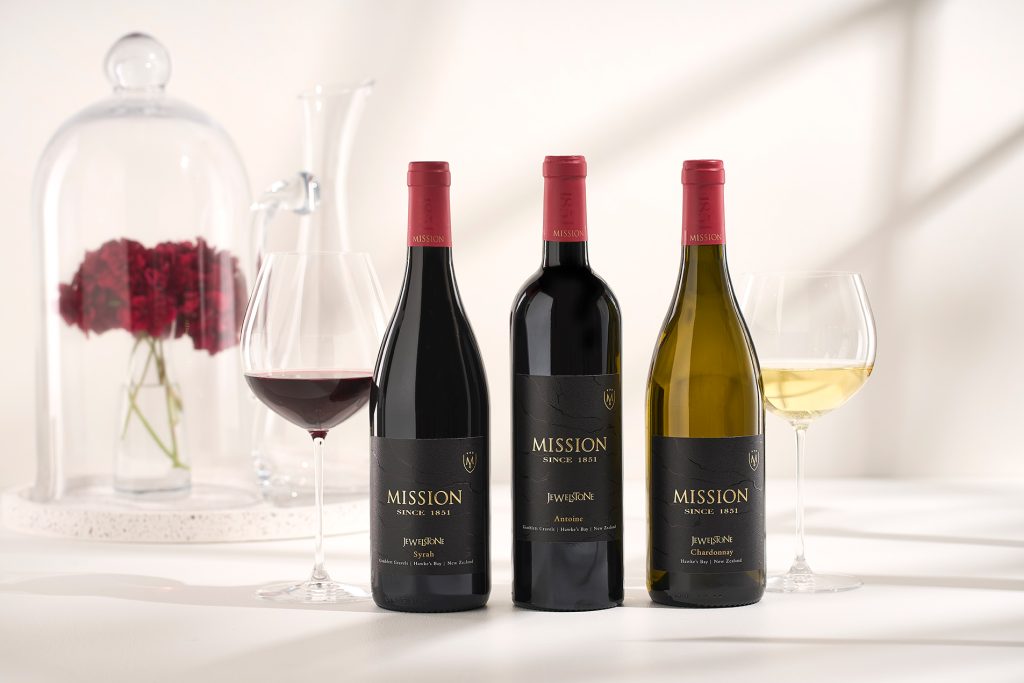 How it works; for each purchase made, credit accumulates in a member's online Mission Wallet which can be spent later. Frequent offers, as well as membership and birthday bonuses, plus award-winning varieties and cellar door exclusives, mean that whatever credit you accrue will be easy to spend! For each purchase, members will also accrue points and move up through tiers to unlock enhanced benefits on select Mission hospitality offerings and achieve everyday savings on some of Mission's most popular ranges. And, as an added bonus, a gift is received each time a new tier is reached!
Membership means not missing out
The Mission cellar door exclusives in particular are worth taking up membership alone. Mission Estate Winery's enduring success has seen its most-awarded wines like the 2019 Jewelstone Syrah disappear very quickly as soon as it scores a high 90, or is picked up for an exclusive collection like the Gimblett Gravels Annual Vintage Selection. But by having your Mission Rewards membership already in the back pocket, means you are far less likely to miss out on any of these classic vintages. And, with all the credit and discounts you can accrue, they'll deliver some very friendly value too. Make sure you get your chance to experience next season's Mission Jewelstone Syrah in a shady spot on your deck by nipping over to missionestate.co.nz to join Mission Rewards today.