Harking back to its 1940's heyday, the vocal style of the classic crooner has positively punctured the hearts of almost every music listener. It's bassy and soul-moving, dark and moody, romantic and handsome. It's got schtick and charisma. Even nowadays in 2022, that smooth sound still remains, with millions of fans swinging to the sultry swag of Sinatra or Bennett on Spotify. Even when you Google 'crooners', the classics wink at you on the screen—the first of the list, however, taking his rightful place is our pal, Michael Bublé. Selling around 75 million records worldwide, Bublé has become (quite-rightly) a worldwide music icon. With his charm, charisma and humility, Bublé frequents many a chat show sofa, with excellent results. Everybody loves him. He cusses, he jokes, he's humble, a genuinely nice guy—the true King of the Crooners.    
Born in British Columbia, Canada in 1975, the singer caught the music bug early, at just age two. His taste for jazz was discovered when singing along with his family to Bing Crosby's White Christmas during a long car ride one Christmas holiday. Adorably, Michael then always slept with a Bible every night, praying to the almighty to one day become a singer. 
At age 14, during the summer months, Michael took up his first job (which lasted six grueling years) as a commercial fisherman alongside his father and several crewmates. When not working on the boats, he crooned at nightclubs (aged 16), his grandfather overseeing the management. This relationship Bublé has always noted as being his strongest. Bublé and Demetrio were best buds; his grandad really encouraged his love for jazz. A plumber by trade, his gramps offered businesses his plumbing services so Michael could score extra stage time singing. How heart-warming. Demetrio also paid for his vocal lessons, seeing the talent that his grandson so clearly had. 
Michael's big break arrived in 2000, when an assistant to the former prime minister Brian Mulroney attended a show of his in Toronto. Upon checking out this up-and-coming star for himself, Mulroney became a fan too and put Bublé in touch with acclaimed record impresario, David Foster, to which he signed with. Together, also with mentor, Paul Anka, Bublé put out his debut self-titled album to acclaimed success. That album was an instant hit. It turned triple-platinum in Canada and made the bestseller list in several countries. Even from the starting block, Bublé was destined to become an icon. His second album, It's Time, released in 2006, notched him further up the ladder as a best selling artist and scooped him four Juno awards and two Grammy nods. His third Grammy-winning album, Call Me Irresponsible (named after Frank Sinatra's own song) was a crowd favorite—and still is. It sold over two million copies worldwide, scooped him a double-platinum certification and quickly scaled numerous charts. And then they just kept coming. He's gone on to release seven more highly acclaimed and hugely successful albums. 
The multi-Grammy winner's latest album, Higher is the crooner at his best, in his words not ours. It's his 11th studio album—fast-paced and up-beat, filled with his sweet and soulful signature baritone. Upon the albums release, M2 got the great opportunity to sit down, face-to-face, with the King of the Crooners and discuss his upcoming album, which is set to take the world by storm.
Can you tell me how you first found music?
From a young age, I always felt that music was the most important part of being a human being. Even as a little tiny person, there was just such a deep love and fascination with melody and notes and time. It was almost the cinematic emotion that came with loving music—that deep, deep, deep connection. I was only a kid, so it doesn't really mean much, but it felt like God had given me a special relationship with music.
I felt, in this narcissistic way, that no one could possibly love music more or as much as I could. I thought that there could be no human-being alive that could be as filled up with as much inspiration and joy as me. Even listening to the Disco Mickey Mouse records, I can remember thinking: 'wow, I am hooked-up here. I am connected'. It's like escaping into a cinema-universe or something. I listen to music nowadays and I'm filled with memories. I get taken back to Grade Four when I saw the girl I had a crush on. It's transportational. I'm just so glad we all get to do it together.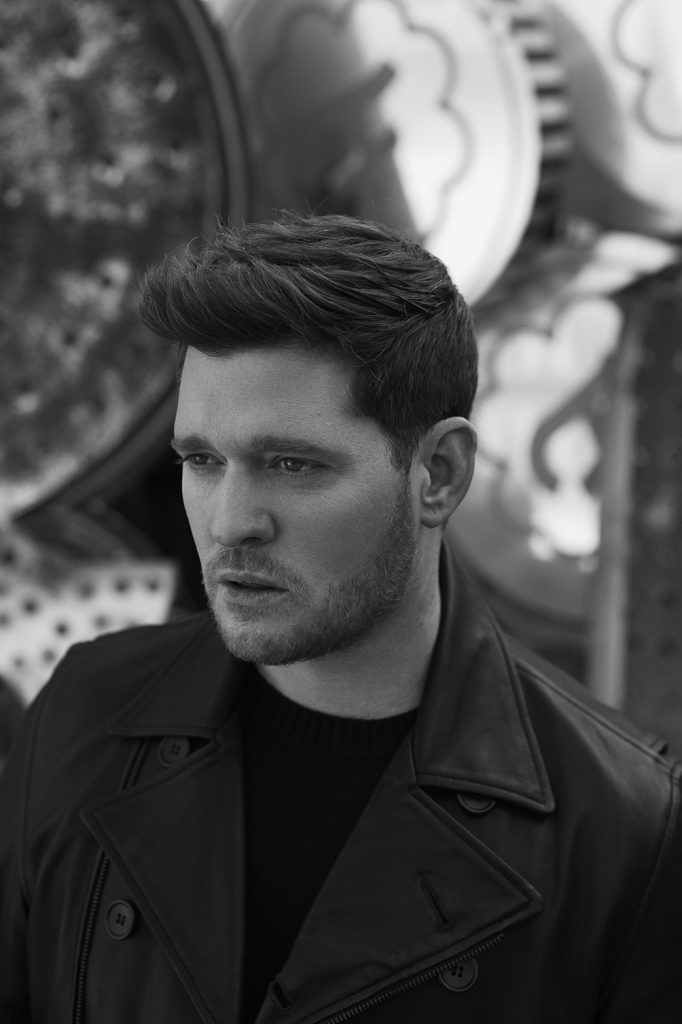 Who would you say inspires you the most?
My parents were big music lovers. They were eclectic. My dad loved Engelbert Humperdinck and Dean Martin, Bruce Springsteen and Bryan Adams. There was such a big mix. I think the biggest impact was made by the Bing Crosby record that used to play at Christmas. The genre of the Great American Songbook or jazz music came from the infiltration of that genre alongside Christmas. It was a time of the year where there was just so much love in the house and there was so much goodness and kindness.
Then there was this record, beautifully arranged, with Bing Crosby. I think it ambushed me. Without me knowing it, it was what made me fall in love. It would be my introduction to Sinatra and Ella, The Ink Spots and The Miller Brothers. If I'm being honest, that was the biggest inspiration.
My grandfather too—we were like two peas in a pod, best buddies. He just loved the old records. Never was a singer, not a very musical guy—he just loved music. He would dance with my grandma in the kitchen. I remember they'd dance in the kitchen to Dean Martin. 
What can audiences expect to hear from Higher, your forthcoming album?
I think people can expect to hear a truly ambitious effort. I've been filled with such joy in my life. I was so grateful for my son being healthy; I was very open and my heart was open. I pushed through any fear and worked from joy and appreciation of being in a good moment. This record is the greatest record I've ever made. Song after song and conceptually. It's been executed well. I think there are songs that are so different, wonderful and rich. I just went for it. It's been many years since I wrote songs this good.
I was lucky enough to have the people around me—writers like John Mayer, or Michael Pollack or Ryan Tedder. I had producers like Greg Wells, Bob Rock, Alan Chang and Sir Paul McCartney. Nicholas Jacobson-Larson and Jason 'Spicy G' Goldman as arrangers. They nailed it—they just all nailed it. I was really certain about what I wanted. Even more so, I wanted to share the load. I asked the producers to take on the weight with me. More than that, I think, I brought people together. We were all in this boat and we were all rowing. When this album explodes, we get to hug each other and say: 'look, look at what we did…'
The song on Higher, My Valentine is a cover of a Sir Paul McCartney hit. As well as being a producer, Sir Paul really liked your rendition of his work…
Yeah, how cool is that, right? I can't believe it. He's a really special guy. I was so blessed that he would take me and support me like that. It really meant a lot to me.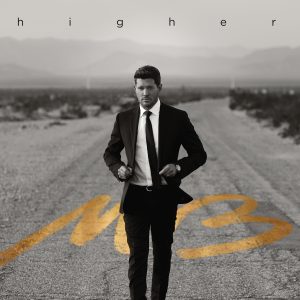 All the songs are great. Personally, my favorite song on Higher is Crazy with Willie Nelson…
Oh my, I had so much fun with that. Willie and his wife are beautiful, beautiful people. I'm so proud of that song. I listen to it a lot, actually. I think it's my favorite guitar solo ever. He's just so unique and special. It was cool, man. The first time I got to talk to him, we talked about Patsy Cline and her version of his song. But I told him that Patsy wasn't Crazy to me—he was and still is.
He's so, so, so cool. You know, Willie Nelson was one of my grandfather's favorite crooners. When he did the Stardust record, for me that was up there with the best Bobby Darin record, the Sinatra, the Dean Martin. Stardust was just the best. For me, Willie was very much like Louis Armstrong. He has a unique and distinct voice and his ability to emotionally sell the song is just magic.       
So what advice would you give budding songwriters/singers looking for success in the industry?
What I'd say is…Don't judge your success on the commercial aspect. What you have with your passionate love for music is a romance that will never, ever let you down or disappoint you. I'm happy when people fall in love with music, because it is the most beautiful and purest relationship they'll ever have. It will never hurt them, never let them down.
I've told people that their success isn't based on whether that one Rolling Stone article was a good critique or not. Success, to me, is finding that you have fallen in love with (what I think is) the voice of God and giving birth to your own creation. It's your creation—it's all you! No one else could've come up with it, so you're already a winner. What a beautiful romance to have. Whatever 'God' music is to listeners, I think it gives something deeper than any chemical reaction. 
Michael Bublé's new album Higher is out 25th March.