We in New Zealand like to think we are top of the food chain when it comes to fantastic hikes with spectacular scenery. And don't get me wrong, from the Tongariro Crossing to the Hillary Trail to Roy's Peak and so many more, we've got it pretty damn good down here. But don't sleep on our neighbours across the Tasman, who've got some awesome tracks of their own for you to take in. And with the travel bubble in full swing, there's no better time than now to hit up one of the great Australian walks. Here's just four of Australia's best hikes.
Kosciuszko Walk, New South Wales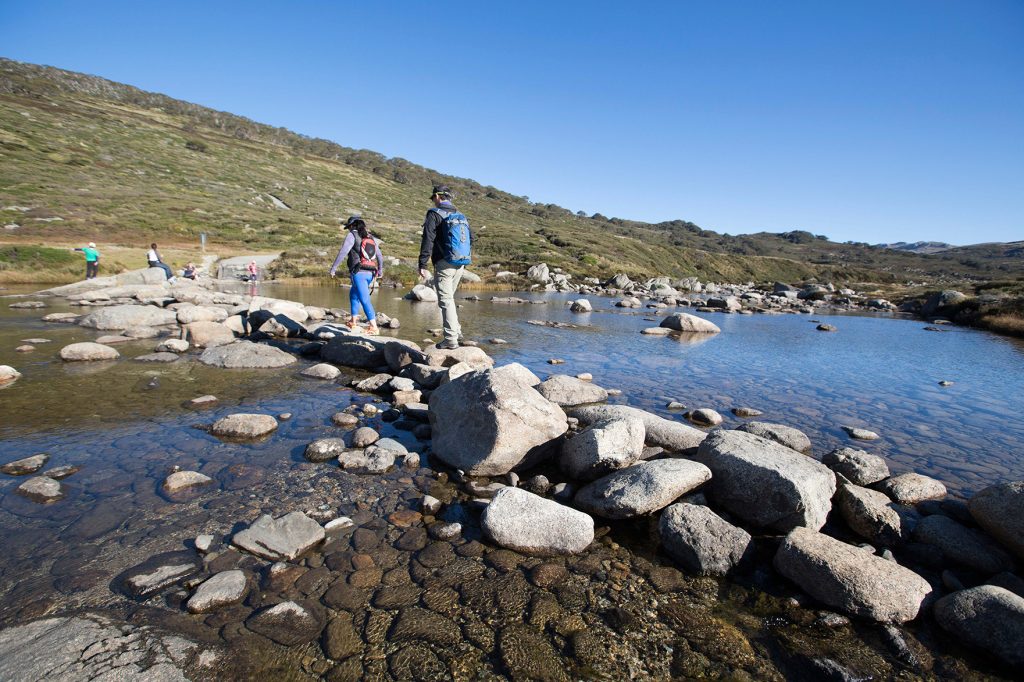 (BEST EXPERIENCED: Spring)
Let's start with one that's more in the short but sweet bucket but doesn't lack in aesthetic rewards. The Kosciuszko Walk is a 13km looped track that leads to Australia's highest point, the summit of Mount Kosciuszko. How is heading up to the highest point in the country a sprint, you might ask? Well, this one comes with a bit of a cheat code, as the start of the track is at the end of a 15 minute long chairlift which does most of the hard yakka for you. Still, the track offers around 4-5 hours of walking and the summit (2228m above sea level) offers a 360° view unlike any other in the country.
The Overland Track, Tasmania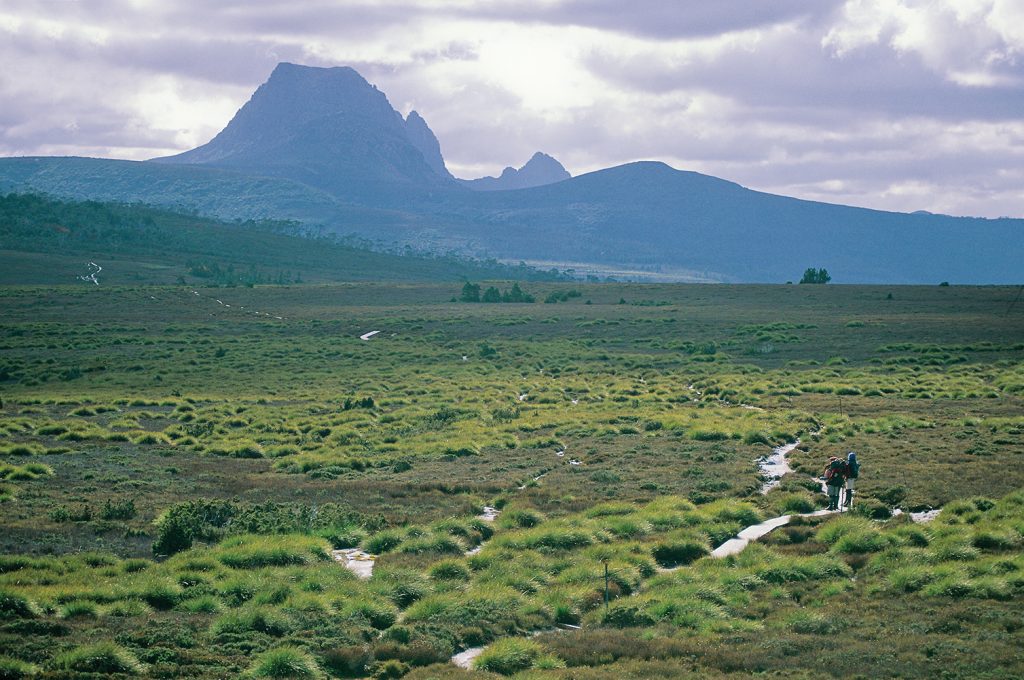 (BEST EXPERIENCED: SUMMER)
One of the country's busiest and most popular tracks and with good reason. A feature of the awesome Cradle Mountain-Lake St Clair National Park, the Overland Track clocks in at 89km. The six-day trail beginning in the craggy Cradle Mountain and leads walkers through the gorgeous park, bountiful with native wildlife, coming to an end on the shores of the beautiful Lake St. Clair. The track has numerous side-tracks varying in difficulty, so this one is great for both families and experienced hikers seeking a bit of a challenge. You've got to get in quick though, as the track is often fully booked out in the summer months.
Great Ocean Walk, Victoria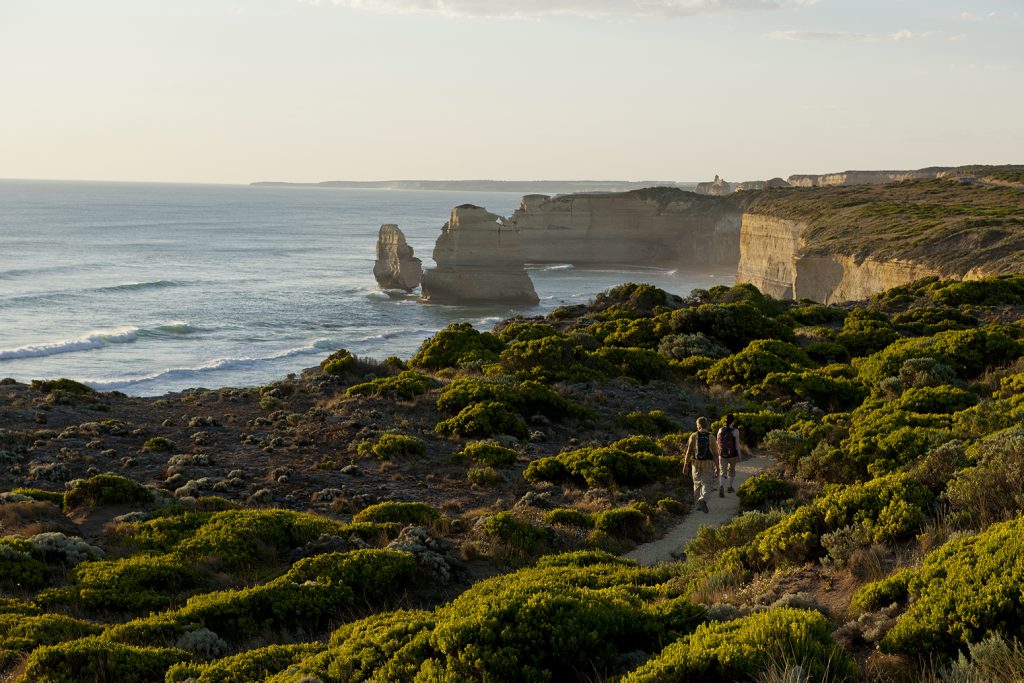 (BEST EXPERIENCED: SPRING)
A unique coastal walking experience, the Great Ocean Walk is a 104km one-way walk down and then back up the stunning Victoria coastline. The east-to-west track offers an incredibly diverse walking experience, as adventurers head across beaches, through forests and wetlands and atop sea cliffs, all with the beautiful ocean playing backdrop. With campsites every 10 kilometres or so along the way and shuttles available to whisk you back to your starting point, go as far down the track as your heart desires.  
Larapinta Trail, Northern Territory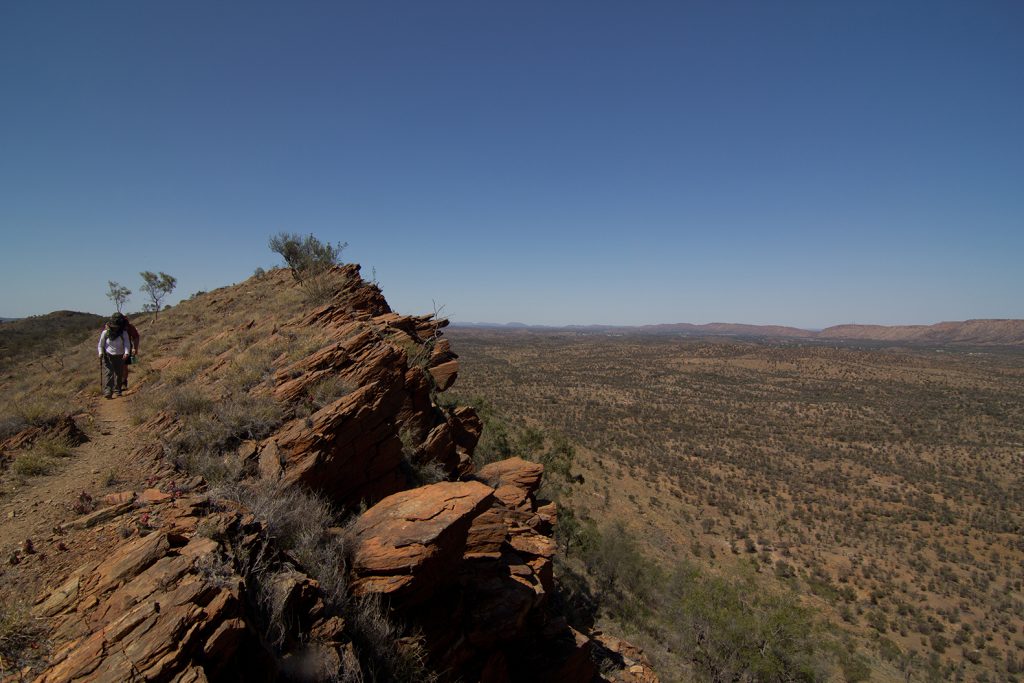 (BEST EXPERIENCED: WINTER)
Now we're looking at some proper hiking. The Larapinta Trail, located deep in the heart of Australia's Red Center, offers a monstrous 223km's worth of trekking. The fairly new trail (established in 1998) takes walkers through the tricky West MacDonnell Range and is split into 12 sections which offer a variety of lengths and difficulties for a range of mountaineers. It's probably a mission that's best left to the hardened hikers and those with plenty of time and energy to devote (those wanting to tick of every section will need set aside a couple of weeks and probably a lot of Deep Heat), but the Larapinta Trail is a must do for anyone who wants to get the most out of Australia's hiking offerings. 
Top image: The Overland Track (Credit – Tourism Australia)
For more similar content, articles, news and advice, head over to the M2 Better Lifestyle Channel here, thanks to Property Brokers.