I got the great opportunity recently to take the Huawei FreeBuds 4 for a whirl ahead of their November 19th drop. The bottom line for everyone who just needs a quick recommendation: They're comfortable, the audio is ridiculously good and they're super shiny.
Huawei has been delivering a strong line of audio products over this last year. In December 2020 they launched the Huawei FreeBuds Pro with intelligent dynamic noise cancellation, which switches profiles on the fly. Then in April of this year, they dropped the FreeBuds 4i. The 4I evolved the tech further while bolstering their line-up with a more affordable range that still provided excellent sound quality and easy compatibility with IOS and Android. All of these improvements have been brought forward into the studio grade Huawei FreeBuds 4.
The Case & First Impressions
The FreeBuds 4 come in a softly curved 21.2mm circular case weighing 38 grams, way smaller than its predecessors. The case provides 22 hours of playback while the buds themselves can go for 4 hour sessions. Having ANC turned on brings this time down to 2.5 hours.
Popping them out of the case, you're instantly greeted by its silver frost colour scheme (unless you opt for the white pair), which instantly sets it apart from other earbuds on the market. I was actually hesitant about its materials upon the first interaction, but in the ear it feels pleasantly soft, sits comfortably, and doesn't slip. They're blessedly made in an open fit design, reversing the trend of earbuds that need to tuck all the way into your skull before they can gloat about noise cancellation or good audio.
Audio Quality And Control
Any doubts in my mind were instantly blown away by the audio quality though. For a little pair of earbuds, it has definitely earned the self anointed title of "studio-grade sound". A Liquid Crystal Polymer (LCP) composite diaphragm provides support for a frequency range of up to 40kHz which delivers rich and full treble. The bass is brought to the party with a 14.3mm dynamic driver, which along with other improvements leads to a solid increase in bass over the FreeBuds 3.
I judge headphones by how user friendly their pairing is. You'd be surprised at how many hide Bluetooth pairing behind some arcane button combo. The FreeBuds 4 don't suffer this issue though, with it being a simple press on a discrete button on the case. Capacitive sensors on the stems of the earbuds themselves control the audio remotely. Swiping up and down controls volume, pausing and playing is done with a double tap, and a press and hold turns on the ANC.
The Noise Cancelling
I've replaced my clunky headset in favour of the earbuds as I work at my PC. I'm situated near a motorway and my PC case next to me is currently blasting its fans so it doesn't cook itself. Noise cancellation can be tricky with open fit designs that favour ear safety and comfort over more invasive designs that block an ear canal so thoroughly there's almost no point in noise cancellation.
Turning on the Huawei FreeBuds 4 Noise cancellation though works a treat. Most of the motorway's sound has been deleted, and I can now trick myself into believing that my PC isn't constantly overheating. It's actually a shock how much ambient sound comes flooding back in when you turn it off. They've achieved this with Adaptive Ear Matching noise cancellation tech, which detects your ear shape to determine the most comfortably optimum noise cancelation setup for you personally. It also makes use of dual microphone noise cancellation which is the first time we've seen this in a pair of open fit earbuds, bringing it up to industry leading levels. Huawei have really gone out of their way to prove that just because a pair of earbuds are open fit doesn't mean they aren't punching with the big boys.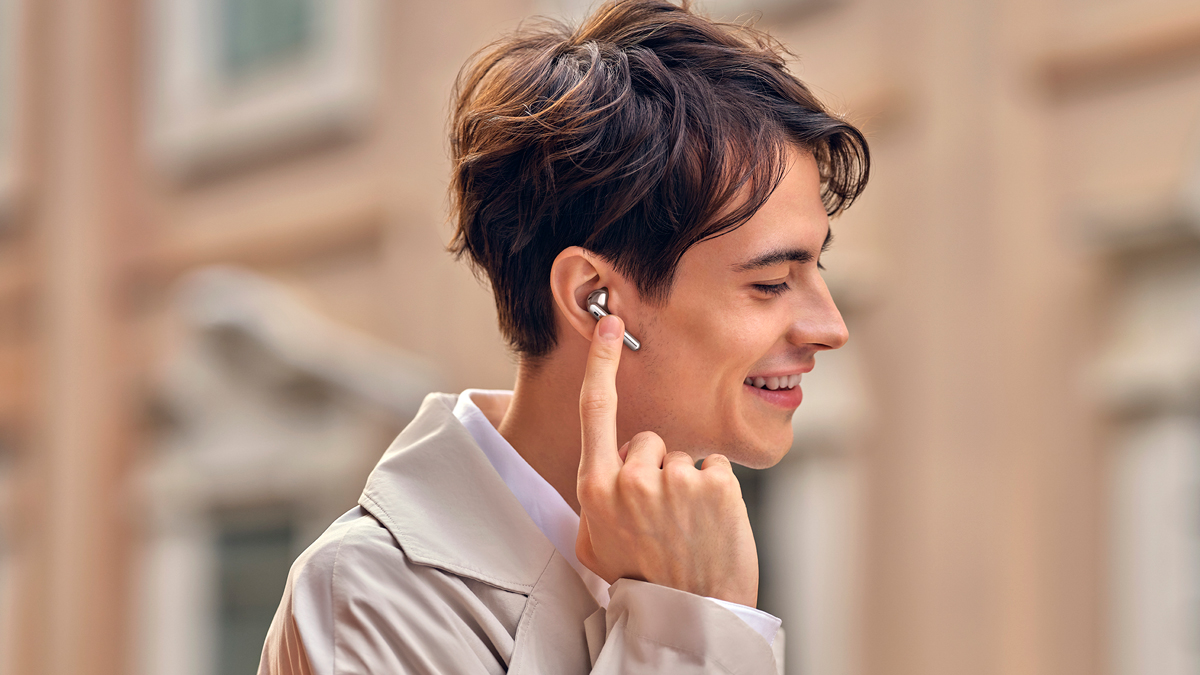 The Round Up
Overall there are little to no downsides to this set of earbuds. They're incredibly light, although easily scuffed if you drop them on the pavement. Their open fit design is uber comfortable and the sound quality is top tier. They also have dual device connection, meaning I can have them connected to my PC as well as my phone, so I don't miss any incoming notifications. If you have as many devices as I do, you might find The Audio Connectivity Centre within the latest version of the HUAWEI AI Life app handy. You can use this to quickly switch between the ten most recently connected devices, whether it be your work laptop, home Microsoft computer, or smartphone. Currently, the iOS version of the Huawei AI Life App does not support this function, but iOS devices can pair with FreeBuds 4, and the 'Dual Connection' function is available on all devices.  I'm also happy to say that this is the first pair of earbuds I've actually managed to connect to my Nintendo Switch as well (If you can't find Bluetooth options on your Switch, you might need to run an update, it's one of the latest features they've added).
As I said at the top of the article, this is a solid recommendation for anyone looking for a good set of earbuds top tier sounds, zero intrusion in the design, and smart noise cancelling.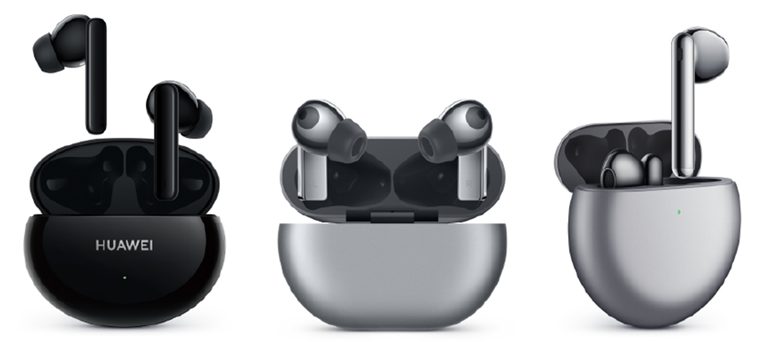 The Huawei Freebuds 4 are available from the 19th November, for a RRP of $299.