In the early evening on March the 14th this year, on an unknown rooftop overlooking the Staples Centre in downtown Los Angeles, a group of music's brightest stars had gathered. Like a meeting of the deities, the socially-distanced and masked members looked stoic as the cameras panned over their recognisable faces. Whatever they were doing to hide their true nerves, they were doing it well. Big musical icons like Doja Cat, Billie Eilish (and her music-producer brother, Finneas), Dua Lipa, Taylor Swift and Harry Styles were in attendance, looking sleek and 'together'. Trevor Noah, dressed in a slick black tuxedo with an 18-karat gold and platinum Tiffany & Co. brooch on its wide lapels welcomed the group and ushered onto the make-shift stage the Troubadour's own Rochelle Eratshu to announce the winner of Best Solo Pop Performance.
When the hosts announce Watermelon Sugar by Harry Styles as the winner, the pop-icon has a genuine look of shock and bewilderment, the nerves washing away almost immediately. His reaction to the news was—by a country mile—the most humane thing to have happened at this year's Grammys. Ripping his tweed face-mask from his mouth, he revealed a wide smile, and excitedly hugged at his friend sitting next to him. I swear he even mouthed a word that the US TV network would have bleeped out, but one can never be too sure. After opening this year's Grammys with that exact hit in a different yet equally stylish outfit, the former boy band member can really show us what it takes to be the best in the industry.
Flustered, he approached the podium, as his entourage and fellow nominees clapped and cheered. In true Harry Styles' fashion, his acceptance speech was humble and gracious. There was nothing self-indulgent or sybaritic about it, so addressing the fellow nominees during his acceptance speech, Styles seemed iconic (and slightly ruffled) as ever. "I feel very grateful to be here," he says. "Thank you… all these songs are f**king massive, so thank you so much."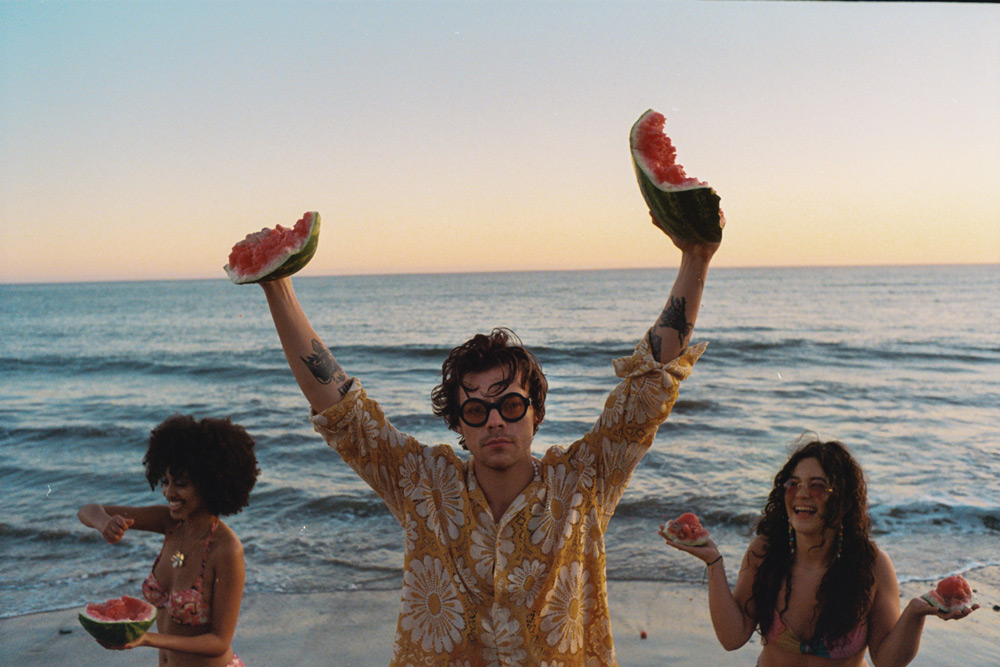 Born in Redditch, Worcestershire in 1994, Harry came from a very carefree childhood. He lived with his parents, Anne and Des, older sister Gemma and had a pet hamster humorously named Hamster. Anne and Des divorced when he was seven, but they swore to always offer him constant love and support, which they did unapologetically. This environment really moulded him as the down-to-earth, cheery, humble guy he is today. It was around this time his musical tastes were influenced heavily by Elvis Presley, The Beatles, The Rolling Stones and Freddie Mercury—names he idolises to this day.
It was in 2010, after being encouraged by his mother, that he put his name down as a solo artist for Simon Cowell's The X Factor. On stage at Manchester Central, the then 16 year-old belted out a powerful and soulful (and memorable) rendition of Stevie Wonder's Isn't She Lovely. He instantly had a connection with the audience (especially the ladies) and Cowell saw a star in the making. From there, he was put on to the bootcamp stage of the show, but failed to progress any further as a solo artist. Other contestants (Niall Horan, Liam Payne, Louis Tomlinson, and Zayn Malik) had all taken a shot at bootcamp too, but hadn't made the cut either. It was Simon's unique business mind that brought the lads together to create One Direction.
"There was actually a gap in the market for a group like them at that particular moment," Simon Cowell told Rolling Stone last year of the beginning of One Direction. "You have to rely on your gut instinct sometimes to make this decision. And I've done this many times and had a lot of success putting groups together. When the five of them walked out onstage I had to make the decision: 'Do I bring four back? Do I bring five back?' And it literally took me 15 minutes to get it sorted."
Their huge fame and likeability did not, however, nab them the winners trophy in The X Factor that year, only third place. But that didn't perturb the lads from reaching that icon-status. The stroke of genius from Cowell was the kick-off to one of the greatest success stories in music history. The boys went on to release five studio albums in five years, toured the world, released a documentary, a perfume and became the most recognisable boy band on the planet, with Harry Styles at the helm, being as cool and humble as ever. Their debut power-pop single, What Makes You Beautiful became a breakout commercial success, reaching quadruple platinum in the US with sales mounting up to around 4.6 million copies sold as of June 2016. The success of their debut album, Up All Night was earth-shattering for the group. It had topped the charts in 16 countries, making One Direction the first British group to have their debut album reach number one in the United States. Their next three albums reached number one in the United Kingdom and the United States.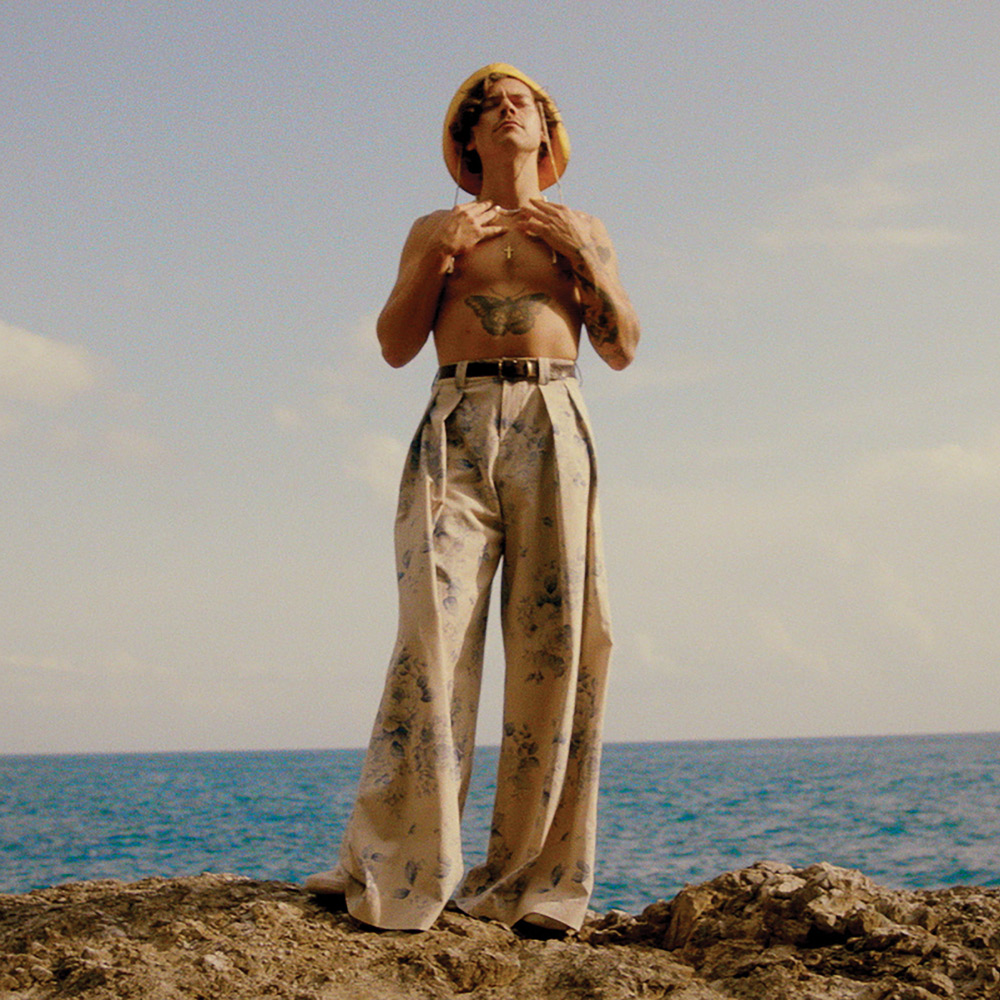 "I think the typical thing is to come out of a band like that and almost feel like you have to apologise for being in it," Harry said to Vogue last year, in which he also posed for the cover. "But I loved my time in [One Direction]. It was all new to me, and I was trying to learn as much as I could. I wanted to soak it in … I think that's probably why I like travelling now—soaking stuff up."
It was in 2016 that the band, to the shock of millions of dedicated fans, decided to put a halt to One Direction and each go solo after Harry voiced his concern of the band "exhausting themselves out". With his talent, charisma and charm, the then 22 year-old got to stand on his own two feet and have an overwhelmingly successful solo career he dreamed of as a young child. And, oh boy, travel he most certainly did.
"When somebody gets out of a band they go, 'That wasn't me'. But it was me. It was so much fun. If I didn't enjoy it, I wouldn't have done it…" While his amazing music and unique style have definitely moved on, it's great to see that he hasn't forgotten his past and has stayed respectful of his beginnings. That's what makes a true icon nowadays.
Instead of making an easy-to-forget name for himself as a solo artist, Harry Styles has always seemed to have his sights set on a world take-over with century-long success. His solo career has truly been impressive, netting in number one albums on the Billboard 200 and securing spots on the Billboard Hot 100. He has won 36 out of 108 nominations he's been up for and released two hugely successful studio albums with the latter, Fine Line, really showing the world what it takes to become an icon. Through his style and poise, he has turned out to be a stadium-ready retro-rocker—completely out of this world—with the smirking sexuality of Mick Jagger, the grand vocals of Fleetwood Mac or the crazy-fashion of David Bowie.
Last year, when posing for the Vogue front-cover, Styles wore a flowing, Gucci dress and became the first man to appear solo for the illustrious fashion magazine.
"Now I'll put on something that feels really flamboyant, and I don't feel crazy wearing it," Styles told the magazine. "I think if you get something that you feel amazing in, it's like a superhero outfit. Clothes are there to have fun with and experiment with and play with."
Styles has always been famous for his fashion choices, wearing the most extravagant things yet looking cool. He seems to have changed what masculinity looks like. The true mark of an icon. Even wearing a dress, or posing for another photoshoot, he's still that 16 year-old at heart though, having such fun and smiling cheekily.
If being a massive singing icon isn't enough to impress, Styles cooly has taken it one step further by being a viciously talented and diverse actor, with his first foray on the silver screen being in Christopher Nolan's award-winning 2017 World War II drama, Dunkirk. In the film, Harry plays young British soldier, Alex, who is thrust into the excavation of the infamous French beach against Nazi Germany.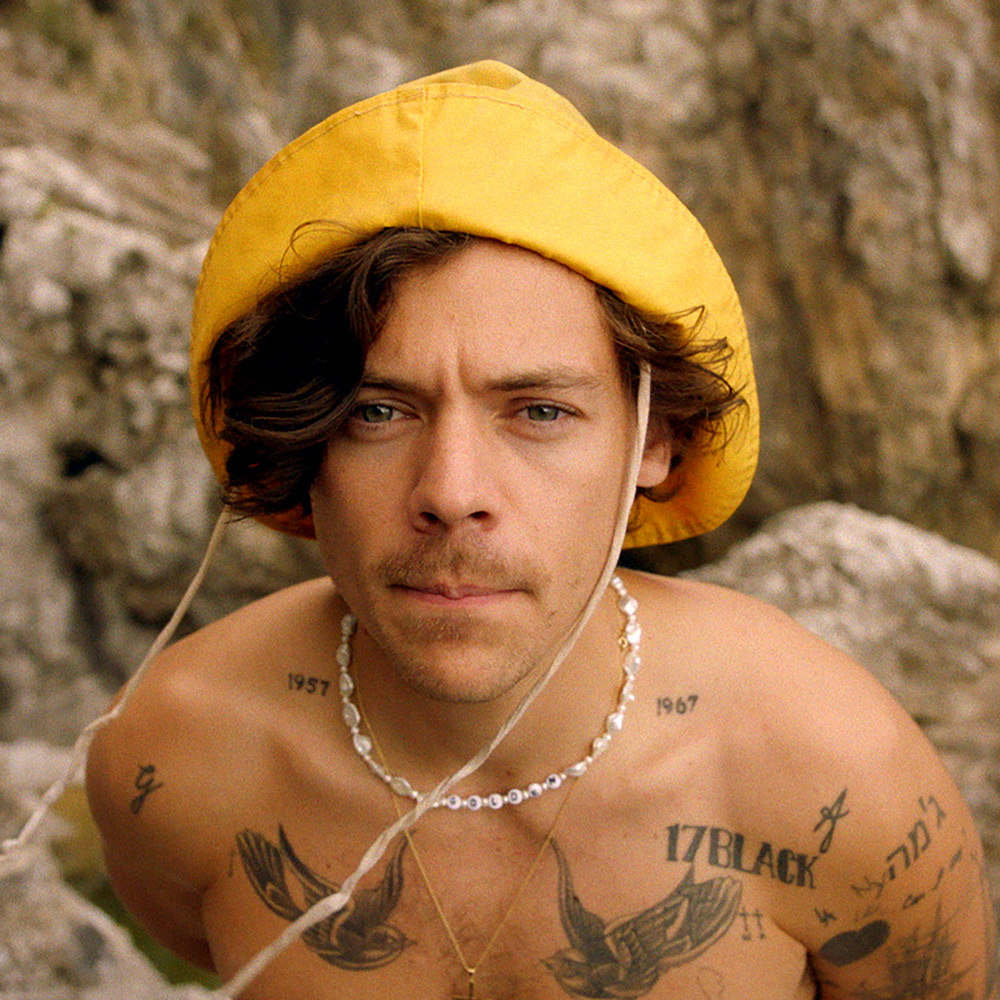 "He seems remarkable," fellow British actor, Mark Rylance said toChannel24, "… one of those people—Sean Penn has it, too—a kind of panache. I look at them and think, 'How did you get that? How do you get so that life is easy?' But he has got a lovely, lovely character. It's a gift."
As any young actor can expect on their first feature film, the people to really impress are the critics. All the hard work seemingly paid off for the British heartthrob, getting two acting ensemble nominations from the Critics' Choice Movie Awards and the Washington DC Area Film Critics Association Awards.
Working still on his acting chops, Harry is next starring as Jack in Olivia Wilde's upcoming psychological thriller, Don't Worry Darling. Joining the ensemble cast, Styles will also be performing alongside Chris Pine, Nick Kroll and newcomer, Sydney Chandler, amongst many other star-studded actors. This will be Styles in his artistic prime. In the film, he'll be playing the perfect husband who loves his wife dearly with a dark past.
So watching Harry Styles winning Best Solo Performance at the Grammys triumphantly, his hair and culottes rustling in the breeze, it is almost like watching a god-like figure fall into their rightful place. He looked comfortable up there receiving his first ever Grammy award, slightly disheveled-looking in his purple boa and ready to take on the world. From humble beginnings working in a bakery with only a dream, to winning one of the most prestigious awards at this years Grammys: the singer, actor, fashion figure, and all-round nice guy has travelled a unique path in the industry and has certainly secured himself as one of the biggest stars on the planet, all whilst staying down-to-earth. Nothing, it seems, has swayed Styles to go off the rails. He does, wears and says whatever he wants and the world welcomes that with open arms. There's no man with greater style than Harry Styles.