Henry Golding has it all. The jaw line, the BBC credentials and a wife, Liv Lo, who's making headlines of her own. The only thing he doesn't have, or rather didn't have, was silver screen experience. Despite being a presenter on BBC's The Travel Show since 2014, it didn't prepare him for the truly insane life of being part of a film set for Crazy Rich Asians.
He spoke to us about his experiences on set, the crew he worked with, and the craziest wedding he's been apart of (which wasn't in a film).
Crazy Rich Asians marks your motion picture acting debut. Previously, you worked as a television host and presenter. What was that transition like?
Before this film came around, I was enjoying being a host and presenter on several television travel shows. I wasn't that interested in acting as a career, so, initially, I rejected auditioning for the role in Crazy Rich Asians, saying, "I don't want to put myself on tape, because I don't think there's a chance I'll be cast." Then, I learned that one casting director wouldn't even consider me, which seemed to prove my point. It wasn't until [Crazy Rich Asians director] Jon [M. Chu] forced an introduction, that I realized I would be foolish not to put everything I have into auditioning for the role.
The transition to acting felt so natural, which I didn't expect. It happened at the right time and with the perfect role for me because Nick Young and I are very much alike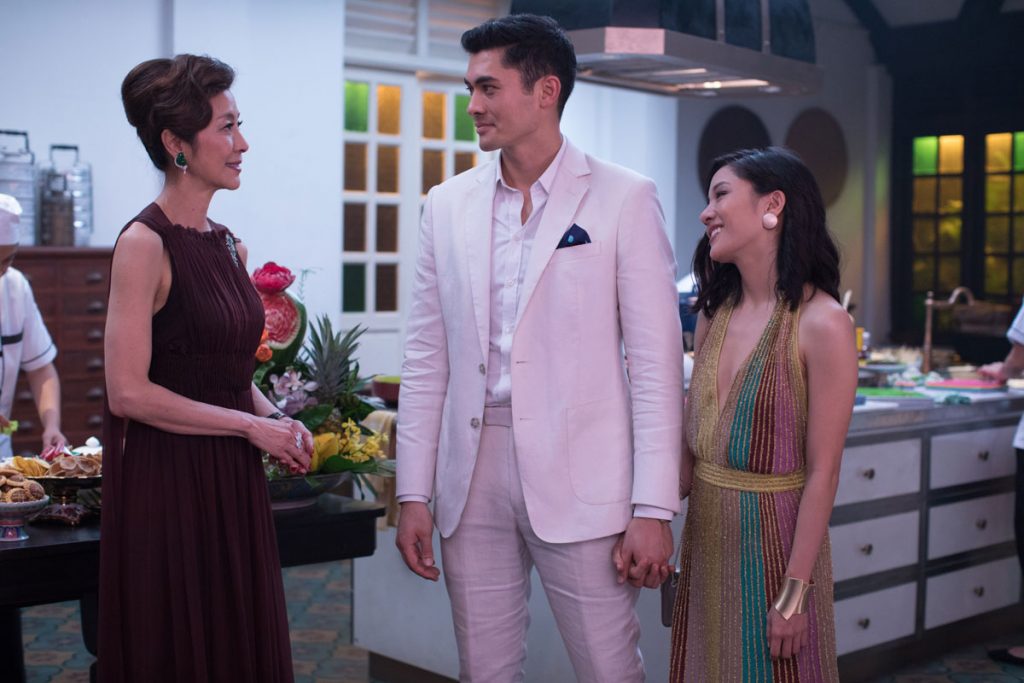 As a presenter and host, you were used to being in front of the camera. Did that help you with acting?
Acting in a film and being a presenter are very different. Everyone on Crazy Rich Asians had years of experience in motion pictures, and I had none. I was the greenest person on the set. But I enjoyed learning from everybody – from the camera crew to my castmates.
What was it like to work with Jon?
I couldn't have asked for a better director. Jon is an incredibly positive person. Fans of the book may know that when [Crazy Rich Asians author] Kevin Kwan was writing it, he decided he needed a single word that captured the feel and tone of the story and characters. That word was joy. Kevin wrote the word on a sticky note and put it on the computer on which he was writing the book. He wanted every reader of Crazy Rich Asians to feel and bring joy into their lives. Jon brought that same joy onto the set, where he borrowed Kevin's idea and wrote the word on a sticky note and put it on his monitor, which he looked at all day, every day. That's why he was creating this film: to bring joy to people.
Talk about working opposite Constance Wu, who portrays Rachel.
Constance was always five steps ahead of me (laughs). All her energy and concentration went into creating the character and that is a beautiful thing to experience.
When I had my chemistry read with Constance, I was very nervous, but I gave it everything I had, and we got on very well. She is a strong woman, and wonderful to work with.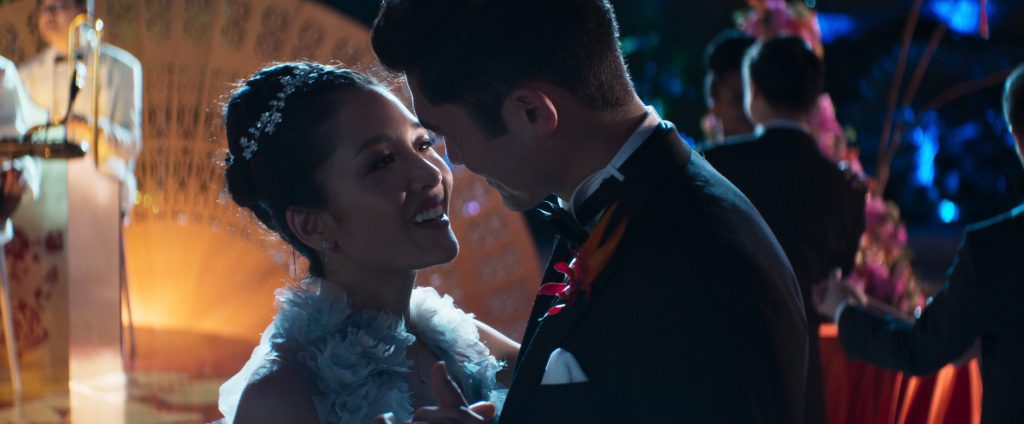 And working with Michelle Yeoh?
Everyone who works with Michelle tells her that she's a legend – because she is a legend (laughs). I can't say anything about Michelle that so many others haven't already said: she is everything you wish she was, and more. Michelle holds herself with such dignity and class and she is amazing.
You've lived in Singapore for the past few years. What was it like filming there and in Malaysia?
Filming on my home turf was a blessing. Singapore is such a fantastic place to be a part of because it's growing so quickly. Everyone on Crazy Rich Asians is proud and excited to share it with the rest of the world.
A key scene in the film is set at a wildly extravagant wedding. What is the craziest wedding you've ever been to?
I think I'd have to say my own (laughs). My wedding was insane. I was so stressed and overcome with emotion, up to the point where I saw my wife walk down the aisle, and then the stress just faded away. Everything became still. No wedding will ever top that for me.
What was your most memorable moment on set?
I had a special moment during that wedding scene, which was filmed at Gardens by the Bay, in Singapore, on the last day of filming. In fact, it was one of the last shots captured. As we were filming the scene, I remembered writing these letters to Jon and the producers, expressing my gratitude to them for letting be a part of this – and I started crying, thinking I may never experience this again. But I am so happy that it did happen, and I am so grateful for the opportunity. I think we've created real magic with Crazy Rich Asians. And that will stay with us forever
Crazy Rich Asians lands in cinemas on the 30th August