Here's Your Ultimate Leather Accessories Collection
Montblanc is making a name for itself as it expands its Meisterstück luxury leather collection. The collection aims to be the pinnacle of luxury leather goods, and with contemporary round shapes and a flare of new design details, it certainly achieves this goal. The latest collection also features a deeper tone of black with a brilliant finish, which really sets off the sophistication and elegance of each piece. The collection covers the width and breadth of accessories and are available now from Montblanc Auckland Queen Street Boutique. For more details visit their site.
There's a lot to choose from, but here are our top picks to get you started on your journey: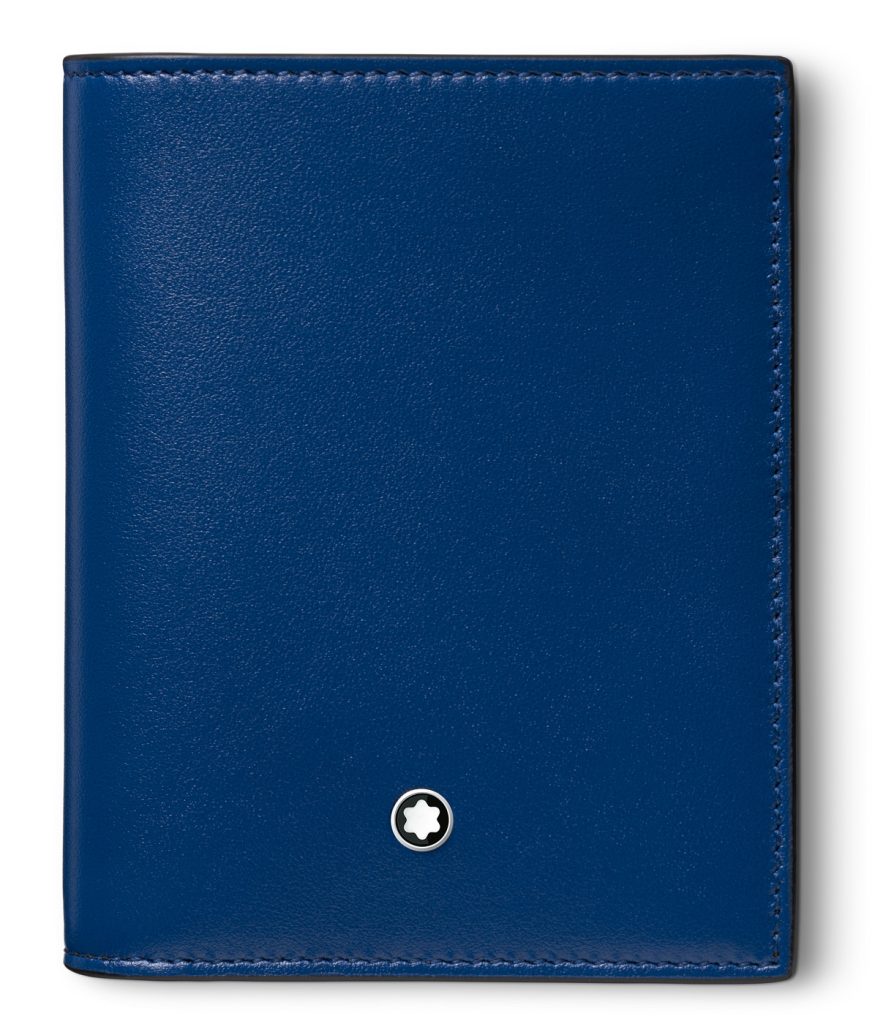 Everybody needs a quality wallet. The way your wallet looks when you pull it out tells people exactly where you stand. The Meisterstück Compact Wallet assures that you'll look put together and refined, well on your way in your success journey. It comes with six card slots crafted with a deep shine blue leather as well as pockets for receipts, cash and essentials. You can get in any colour as long as it's black… Or Montblanc's distinctive coral or blue.
If there were only one piece you picked up from this collection, this should be it.
Buy Now | $510 NZD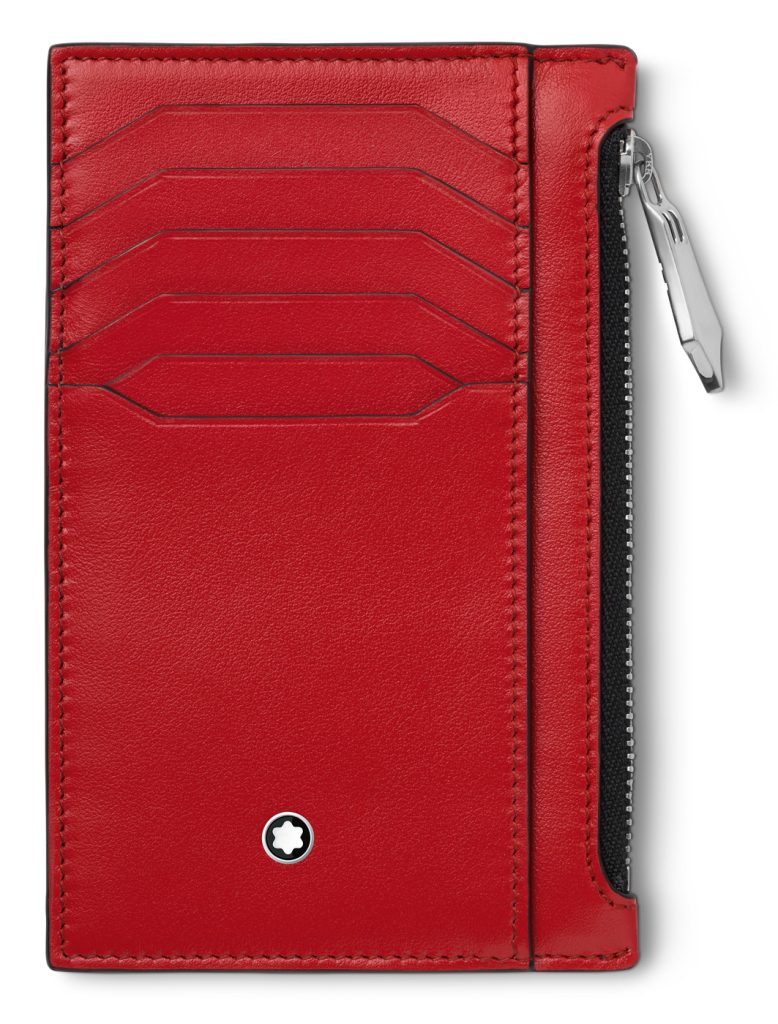 Personally, I love the The Meisterstück Pocket Holder. It comes in black, that classic coral red you'll see throughout this collection, or blue. It has eight card slots steepled down the front and a zip featuring the nib styling of the pen that inspired this entire collection. It has a no nonsense design aesthetic; Why try hard when you already know you're the best? 
$435.00 NZD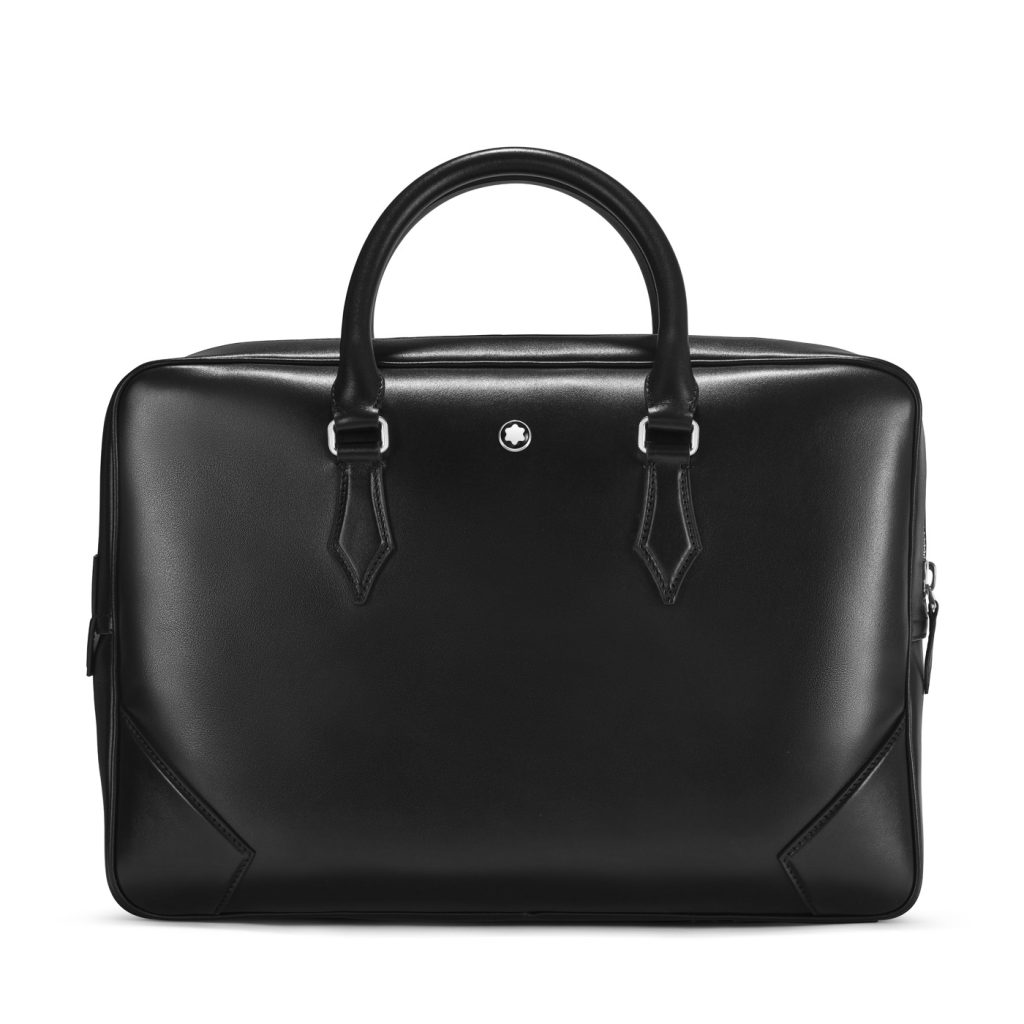 Treat every business outing like you mean business with the Meisterstück Document Case. Inspired by the elegance of the Montblanc pen with subtle cues in the stitching and handles and not so subtle shaping of the zipper itself, which on closer inspection resembles the nib of the pen. A removable shoulder strap allows for multiple carrying options depending on the look you're pulling off. Utility is enhanced by interior pockets.
$2,645 NZD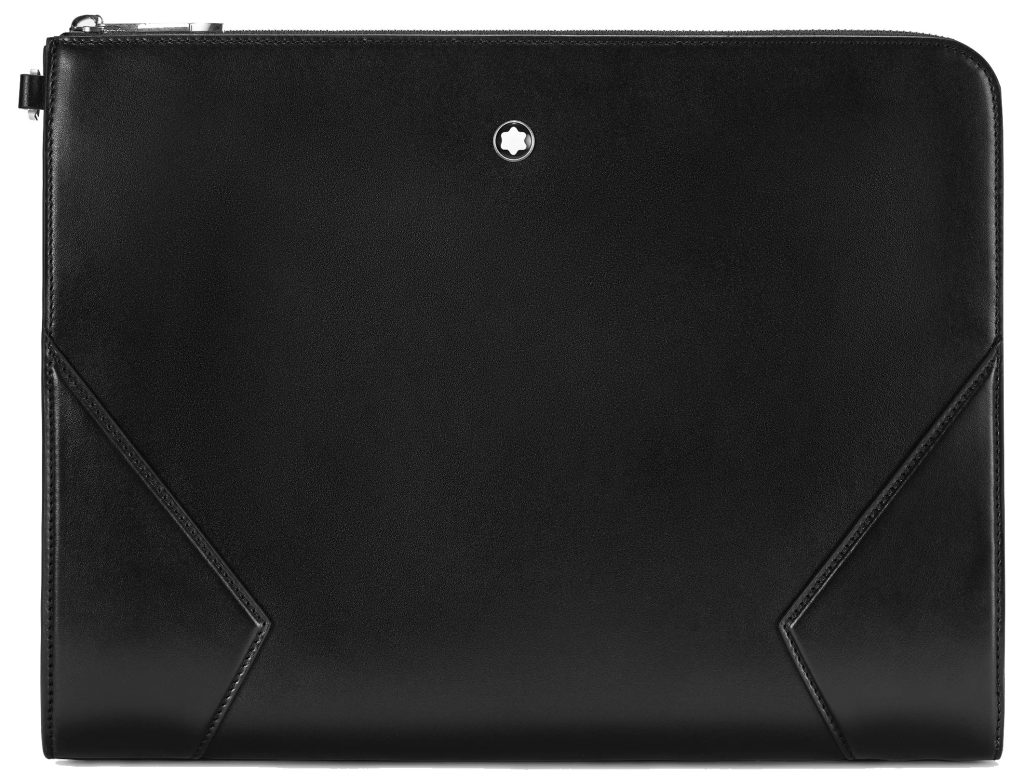 The entire Meisterstück line is defined by the iconic zipper motif and a new deep shine black leather. To be more exact, full-grain calfskin, chrome tanned semi-aniline dyed through leather. It's all in the details, even down to the hand placed emblem in the centre of the portfolio. The Meisterstück Portfolio is no exception, taking inspiration from writing culture and being flexible enough stylewise to be a classy match for any type of meeting.
$1,325 NZD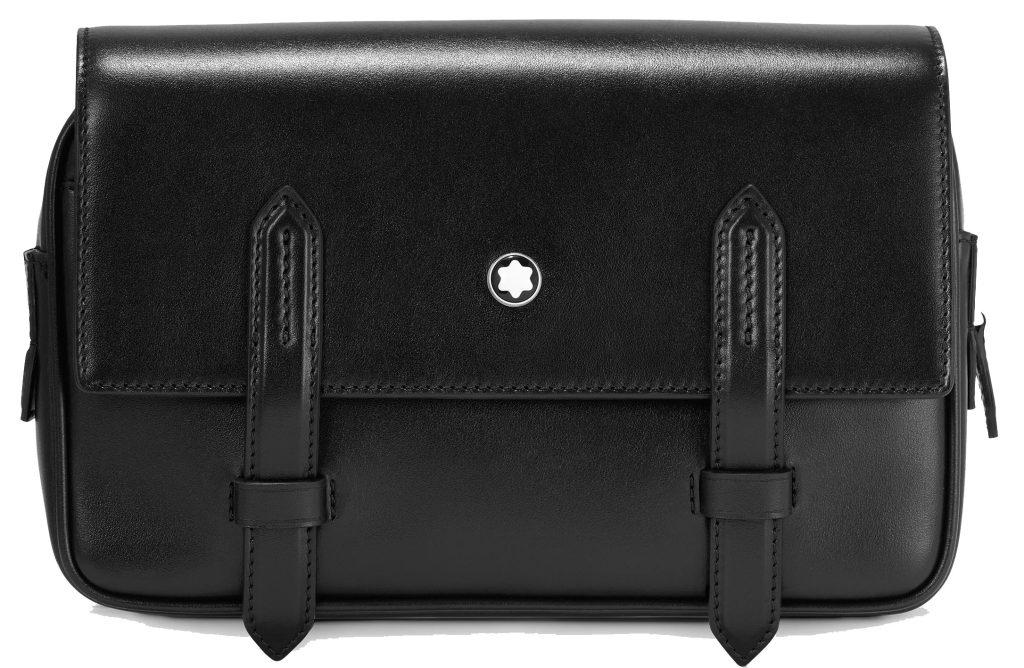 The Meisterstück Messenger is a stylish option for those looking for a good shoulder carry for everyday life, although personally I'd treat it like my baby. The leather strap is removable giving a range of options and a magnet in the flap gives a quick snap close option. It's a tidy size with dimensions of 240x70x180mm.
$1,605 NZD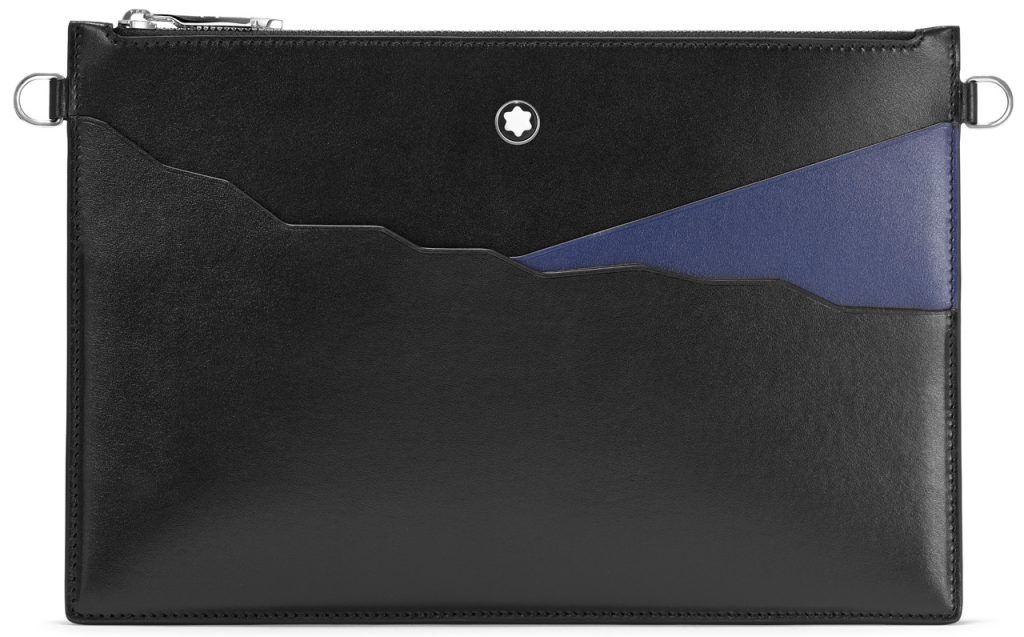 Featuring the classic Montblanc motifs the Meisterstück Pouch takes things just a slight step further with its front pouch subtly evoking the mountain range which gave Montblanc its name. This design is actually inspired by Montblanc advertising artwork from the 1920s. It comes in two colourways from the Montblanc archives, coral and blue, which helps the front stand out in a bold two tone design made of Italian leather. It has a refined finish and two D rings on either side if you were wanting to include a strap.
$1,325 NZD
Visit the Montblanc Boutique at 87 Queen St, Auckland CBD: