Drifting away into song is one of life's simple pleasures. Nothing beats just sitting back on a summer's day with a pint of something bubbly and listening to music that allows you to soar, or climb, or transport you somewhere different. As is Kiwi custom, listening to classic homegrown musicians is a go-to for many a playlists. The songs of Dave Dobbyn, Crowded House or The Exponents permeate freely to the sounds of our glorious nation.
Another voice that you hear drifting through the airwaves (quite frequently, as a matter of fact) is Marlon Williams. His voice has been described as being that of a generation and has won himself many awards for his music and played alongside some of the biggest names of our generation.
Born in Christchurch in 1990, the young Williams grew up in the quiet port town of Lyttelton. His father, a librarian and musician, and his mother, a visual artist, made sure that music played a prominent part in his upbringing. It'd bring an extra bit of light, and life. With Marlon's dad being a musician, music was part of the landscape, as Lyttelton is known for producing some of the country's best musical talents. Big names like Aldous Harding and Reb Fountain have come out of the town, to name a few.
During his earlier years, Marlon started tinkering and toying with songwriting. This really helped polish and mature his sound, and it was whilst attending Christchurch Boys' High School (where he learnt to play guitar in his final year) Williams and a group of mates started a band together, The Unfaithful Ways. With Marlon as lead vocals, starting his music career with The Unfaithful Ways really gave him a sense of what hard-work looked like, and he had fun doing it. After competing as Canterbury finalists in the 2008 Smokefree Rockquest (and consequently winning Best Song), the Unfaithful Ways toured the country and played on the Big Day Out stage. Their twanging hits were country, alty and moody. They released their debut album, Free Reign in 2011, which was well-received by fans, and was nominated for the NZ Music Awards Critics Choice award in 2011 and was awarded the Country Album of the Year in the NZ Music Awards in 2012.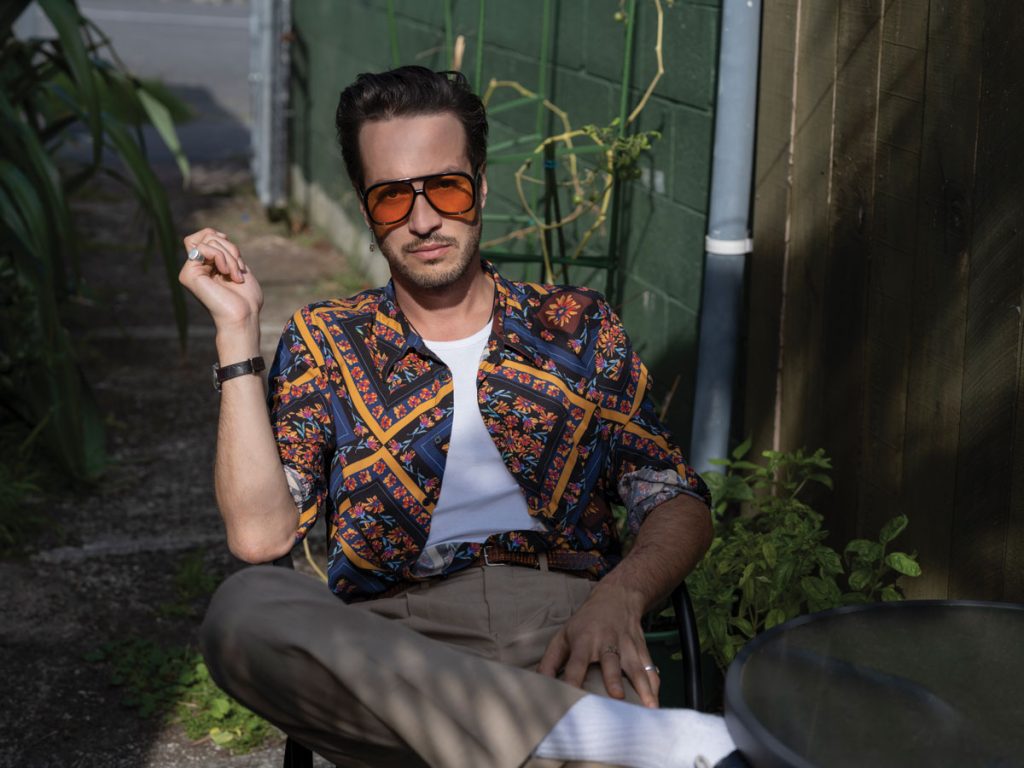 It was in 2012, actually, that Marlon also joined forces with NZ globe-trotting super-musician, Delaney Davidson. In working together, the duo released Sad But True: Volume One, an album which cut to the heart of any listener. "Sad But True is really a tribute and a love letter to the genre of country music," wrote Chris Familton of UndertheRadar in 2012, "and a thoroughly enjoyable one at that." This album successfully took out the Tui Award for Country Album of the Year and one of the tracks, Bloodletter won the Song of the Year in 2013.
It was in the spring of 2014, Williams decided to take leave from The Unfaithful Ways and venture forth solo, with his self-titled debut album creating some major waves and reintroducing him to the world. Recorded in The Sitting Room in Christchurch, Williams had even recruited a team of friends to help him along the way, like The Unfaithful Ways' Ben Woolley on bass guitar and Aldous Harding on vocals.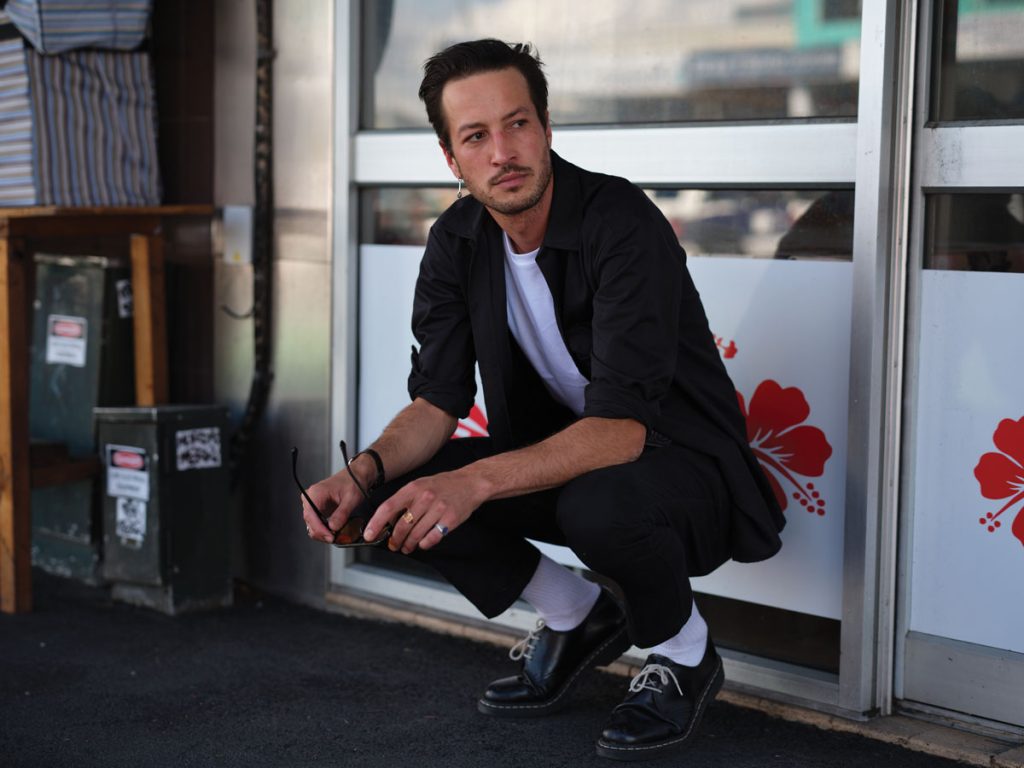 From there, Marlon has grown from strength to strength, releasing four more solo albums (two more with Delaney and one with Canadian folk duo, Kacy & Clayton). He's the country's most in-demand collaborator, working with the likes of Lorde, Florence Welsh, Courtney Barnett and Yo-Yo Ma. His latest release, My Boy, shows his great worldly experience into a vivid, dynamic record.
M2 got to sit down with Marlon, before the release of his latest album on 13 September, My Boy, where we talked about his life, the new album, going on tour and his secrets to being one of New Zealand's biggest music names.
Could you tell me how you first found music?
When I was a really young child, I'd hear it around the house and I'd sing with my mum. The first time I properly experienced music in the public realm, and in a way that made sense to me as a person who was emerging into the social world, was when I was about eight or nine. I was at school and I was in maths class and the choir teacher came in and asked: 'would anyone not like to be in maths and rather be in the choir?' I was instantly like, 'yes, absolutely'.
I remember having this moment when I realised that I was able to communicate better using music. It was this realisation that there was a language there that was very intuitive to me. It helped with communicating with other people—made it an easier, more natural thing.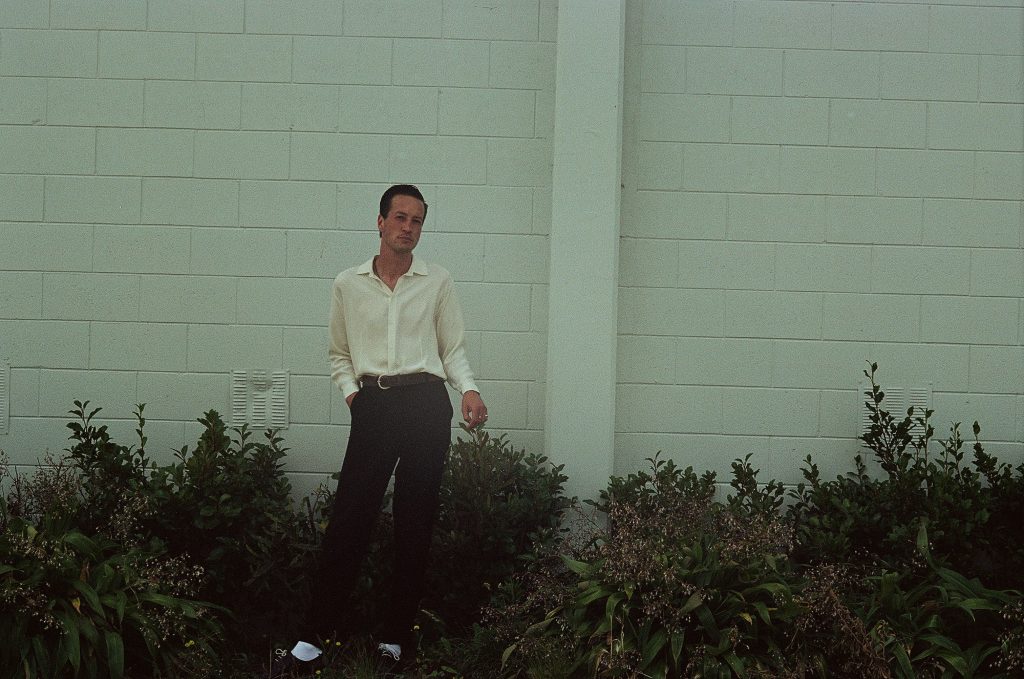 You started your first band at age 17. What lessons did you learn from that experience, and do you still use those lessons now?
I listen back to the stuff I was writing then and it feels very brave and very naïve. There's a sort of bravado in it now, listening back. I thought I was really onto something then. I like to think you have to believe you're winning and that you're nailing it as you're creating to be able to keep moving.
It's very typical and predictable that I'll now look back on it and see the immaturity and naïvety there. I love looking back on that. It's just a very humbling and beautiful and hopeful thing to do. It makes you look at the stuff you're doing now and see it within the continuum of a creative adventure. Of course, you're growing as you want to be getting better, as you get more and more experience under your belt.
The main lesson I learnt was that you are not identical to any feeling or any character within music. I think as a teenager, you can get a bit 'all or nothing' about creativity. You've gotta speak your truth—this one truth that sums you up as a person and identifies you. I think at some point, thankfully, early on in being a songwriter I realised that there was a falsehood…We're ever-changing. To try and nail something like that is never going to work.
It was some sort of pragmatic approach to creation that excused me from having to be exact about who I am or what I am in this world. I think that came from the storytelling and from writing in country and folk music about characters and displacing myself from the centre of the conversation within music and within songwriting. That's a very freeing lesson.
Who would you say is your greatest musical inspiration?
In terms of the way my life has been laid out, my dad just put so much music in front of me when I was growing up. He's the source of it all in a lot of ways. The inspirations he put in front of me, first and foremost were Elvis Presley and The Beatles. From Elvis, this magnetism inspired me, and this sense of excitement around the figure and what it can mean to be a performer. I learned a lot from him in that regard.
From The Beatles, that songwriting, that hunger to find an interesting way to write a bridge, or to flip notions of rock n' roll on their head, or to reach some peak and then try and reach further again. The ambition of creativity that The Beatles have, I think that's just such a beautiful thing, and something that you can always go back to as an appreciator of music.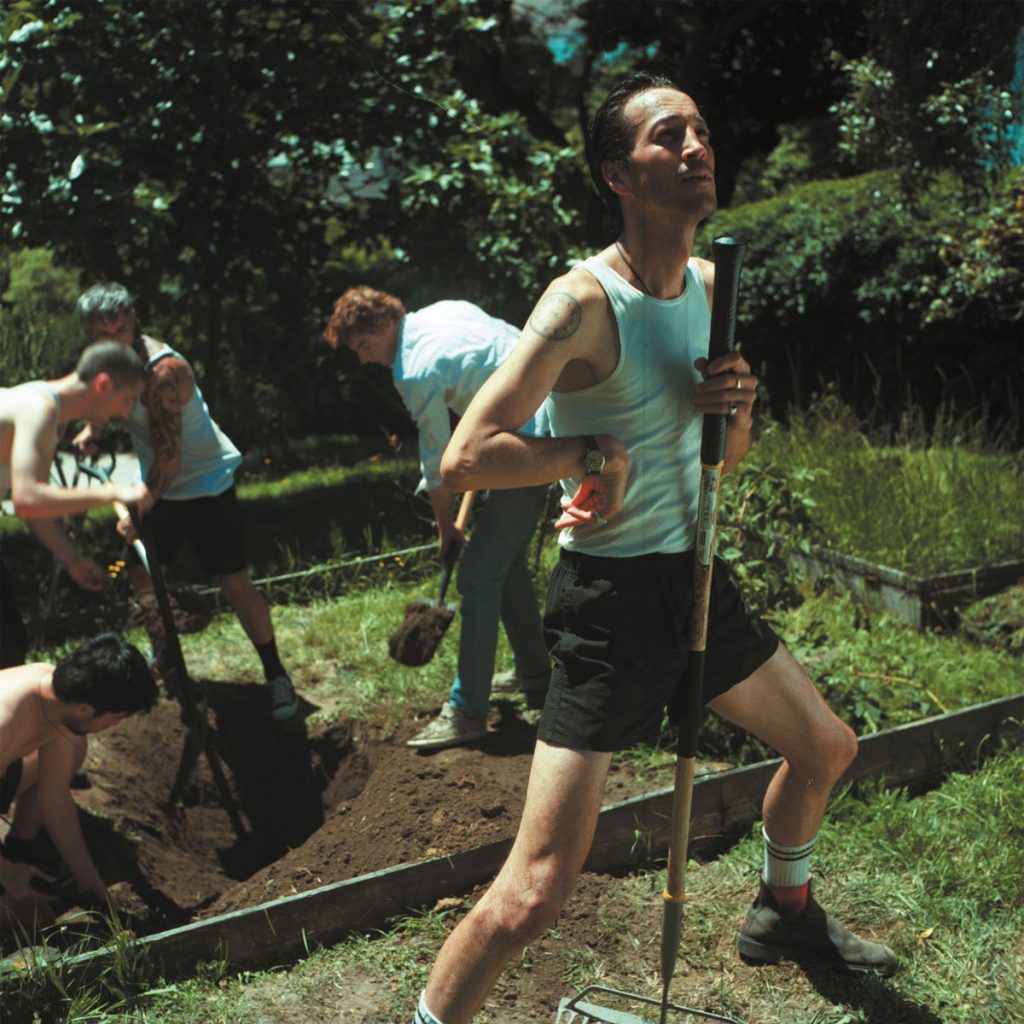 I can see those inspirations in the way you are as a performer. You also have a very Roy Orbison-esk voice. You actually did a Roy Orbison cover in the Bradley Cooper 2018 film, A Star Is Born. How was that experience?
It was surreal. It was completely surreal. The way that whole thing happened was such a Hollywood-fairytale story. I was playing with my band at The Troubadour in LA. Bradley Cooper had heard me on the radio that day while he was driving around Beverly Hills. He came along to the gig that night, and then wrote me into the film. It was just incredible. I got this very gracious email from him a couple of weeks later asking me to come and be part of his world.
It was absolutely surreal to be in such a big-time Hollywood production. For him to be so welcoming and to be so accommodating to what I do, I've got nothing but respect and admiration for his ability to build worlds. It was so much fun.
What has been some more highlights of your acting career?
I'm about seven or eight films into being an actor now, but I still feel like a complete novice in that world. I got to do this incredible feature film called Bad Behaviour recently. It was directed by this incredible young female director, Alice Englert.
It was just an incredible piece of writing by a young writer who's managed to pull an incredible cast and crew around her. It's got Jennifer Connelly playing the lead, which is pretty cool. It's the perfect kind of project with the right size, and the right freedom, and creative flexibility. I'm not even sure when it's going to come out, but it's got that level of cowboyness, while still having a set of colonies in it.
Could you give me some insight into your third solo album, My Boy, which will be released on the 13th of September?
In a lot of ways, it's more married to my first record than my second one. Make Way For Love was something of a breakup record—it was very much a mood. It was specific to the certain world that I was in at that time. Both my first record and My Boy are a bit more free and easy going in some sense. They both contain very dark things and then My Boy's still got a lot of bite to it in a lot of ways. There's a playfulness, and a hopping around that happens in My Boy that couldn't have happened in Make Way for Love.
My Boy is a very playful, very exploratory album with a lot of different influences that have been germinating over the last few years—being in lockdown, being on tour, and doing the Make Way For Love record. I think that's made for a lot of gestation time. It feels very natural to put this record out. It represents a lot of what makes up my personality and my existence. But of course, it's been a long time between drinks, so a lot has changed. It'll be a different sounding record to a lot of people, but for me it's the most natural thing in the world.
I loved your dancing in the music video for My Boy. The chillness and breeziness has a distinctive Kiwi feel to it. Is that important to you to add a layer of New Zealand into your music?
I think so. It aligns with the fact that I came home after Make Way For Love. Of course, as we all were, because of COVID, I was forced to hang out in Aotearoa for a long time. I think it just naturally oozed out of that. I didn't want to leave even after the pandemic. I'm still hesitant about leaving now.
Of course, part of that's because the world is a scarier, different place. I love it here and I'm in love with this place and with my own relationship to it. I want that to come across in the music and to be natural. I don't want to move to LA. I'm an artist who lives in New Zealand and that influences what I do.
During that COVID lockdown, did you find being creative to be quite jarring, or was it quite easy for you?
Every now and then I'd get lucky and something would happen. It didn't need any forcing. But for the most part, it was that feeling of pulling teeth very quickly. The silence became deafening and what you thought was going to be a friendly environment to create suddenly became a prison.
You need to be part of the world and you need to have that interplay going on to be able to keep the wheels greased. I think it's a nice thing to learn, and in a lot of ways, we've distanced ourselves from each other more than ever, in terms of having to do things on Zoom.
At the same time, I think there was a really humbling thing that happened where I realised that no man is an island. I can't just will these things out of the abyss. I need to be part of the world and interact with it to be able to get stuff out.
You have a US, UK and European My Boy tour planned. Are you excited?
Yeah, I am. I've just finished a tour with Lorde over in Europe and that was so exciting. I felt like I'd never been overseas before. I felt like I was 18 going on my big OE. The novelty was back, and just the joy of being able to do what I do as a musician. The thankfulness and the gratitude of being able to travel as my way of life.
Moreover, in this tour, I'll be playing all the songs off my new record, and I'll be with my band who I haven't played with and haven't seen for three years.
So there's so much to celebrate. There are so many reconnections to make and so much shared joy to take to Europe and to America. I'm extremely excited at the opportunity while also weary because I've had all this time alone at home and I've relearned the value of what that is.
That time, even when you're on tour, moves forward, and you miss things. There's a whole world that is waiting for you that is yours to go back to. I'm just super excited to be able to get back out and do what I do best.
What has been your best onstage experience ever?
The peaks just keep extending and getting higher and higher. I've had my best moments, and then something else happens and it blows me away again. Honestly, the best moments happen when something 'clicks'.
I remember there was one moment I was playing at a wedding with my friend Delaney Davidson. It was a friend's wedding and this was the longest gig either of us had ever played. I think we were up to about five and a half hours into playing this one show. We ran out of songs, and started going back to the set again after five hours.
It was some sort of meditative transcendental moment of this tribal thing where we were in tune with each other by that point. We weren't looking at each other, and we would just go into another song. It felt like pure magic. You both know exactly what the other one's going to do and there was no awkwardness of bumping into each other.
You're just completely locked in and speak it really as one. To use a cliche: you're as one organism. I've had a few of those moments, but that was the kind of thing that is greater than any other on stage. It's that shared experience with another person.
What is your definition of success?
My definition of success is aligning what makes you happy with the betterment and the well-being of people you love around you.
I think success is an alignment problem. It's not about reaching certain peaks. It's not about winning a Grammy or anything or making a certain amount of money. It's burning the wood well. It's doing what makes you happy and gives you fulfillment.
Other than My Boy being released and its US, UK and European tour, what other plans do you have for the future?
I want to get more into my Māori studies and I want to become somewhat fluent in being able to converse and think Māori. Just continuing to be curious and allowing myself the space to feel that curiosity and make it workable and make it practical as a way of living.
But I just want to be able to follow my nose without being interrupted by things that don't matter.