Dreamed up by Indian studio, Bhushan Powar Design, this 110 metre long superyacht has one of the most striking silhouettes we've ever seen. Called Zion, its key characteristic is a large "glass eye" representing a black hole, with the clean lines of the rest of the boat forming around it like the evening horizon.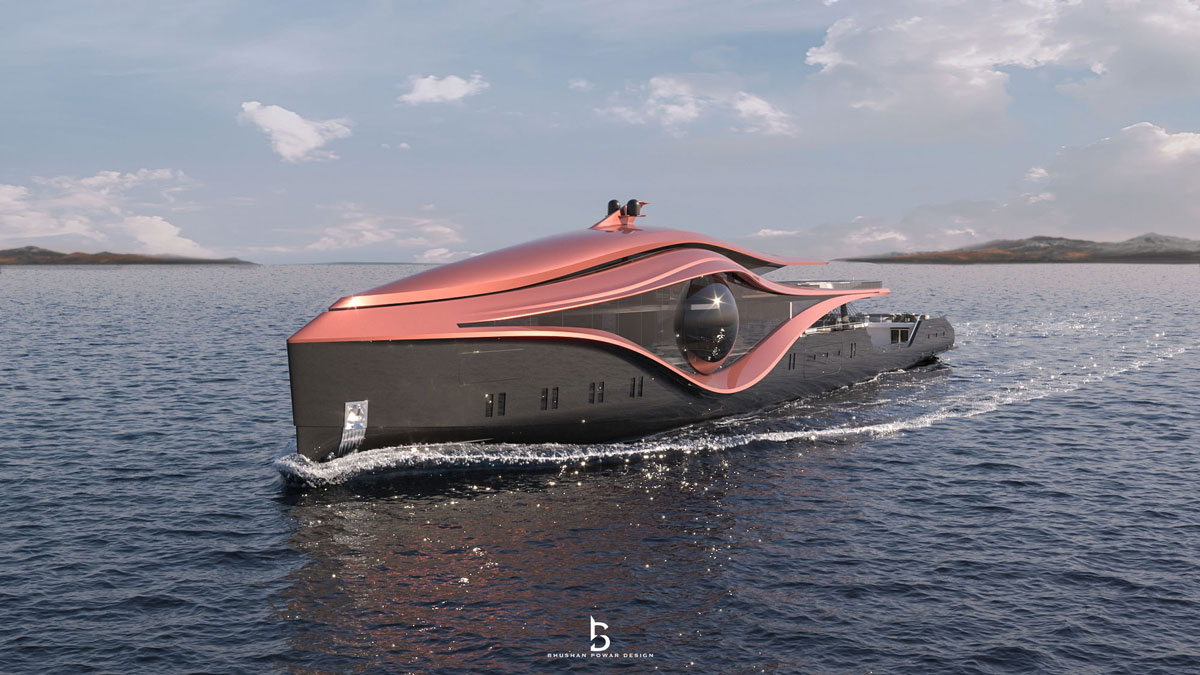 It's a sweet design and even has practical use as a 360 degree viewing gallery for guests. You'd think that they'd be packing in the guests with this design, but instead it fits just 20 guests in luxury staterooms. No slumming it in economy class here, except for maybe the 20 crew lodgings.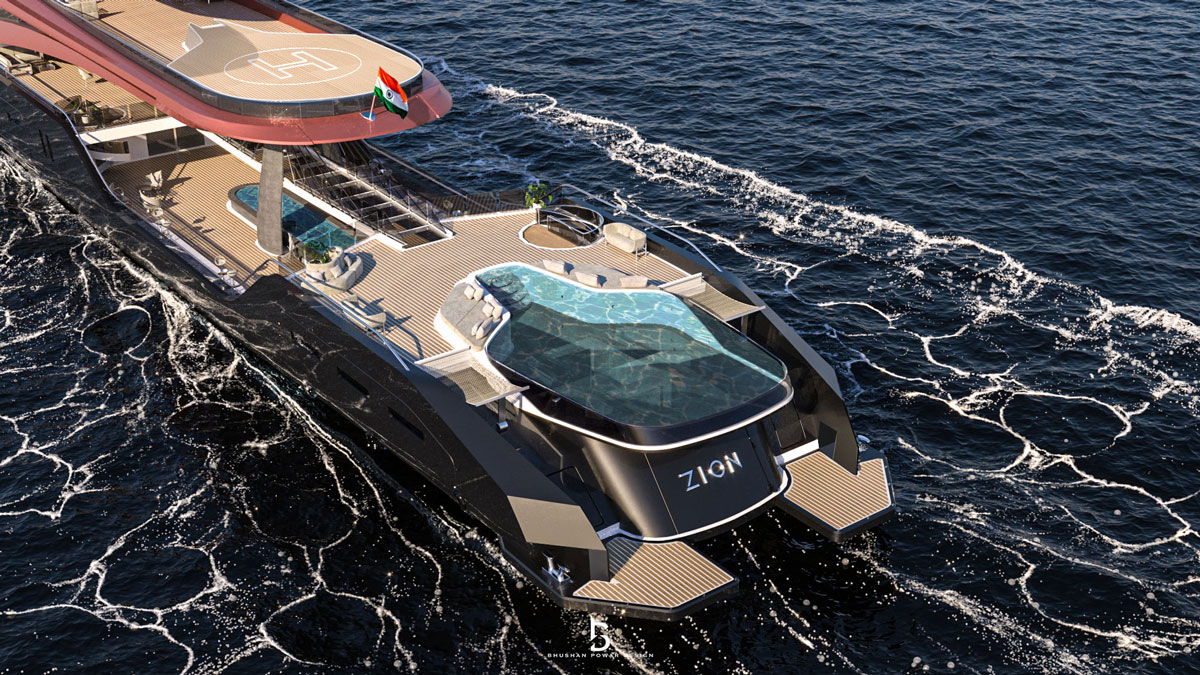 A garage on board houses jet skis and all manner of toys for mucking about on. There's a gym and open garden space on the lower deck, which doubles as a sunbathing lounge.
A glass elevator serves all of Zion's floors, including the helipad located round the stern.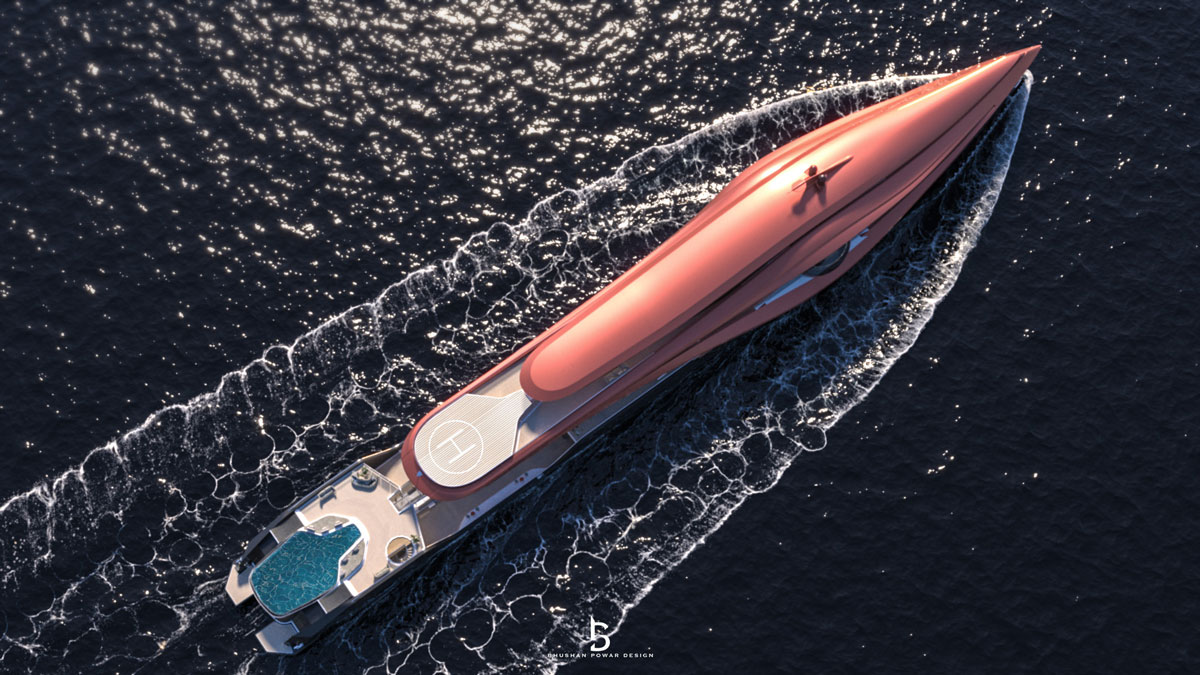 An owner's suite is located on the main deck, which also encompases the dining space which is illuminated by the glass bottom of the infinity pool on the aft deck. I guess the idea is to have supermodels paddling about in it while you enjoy your caviar below.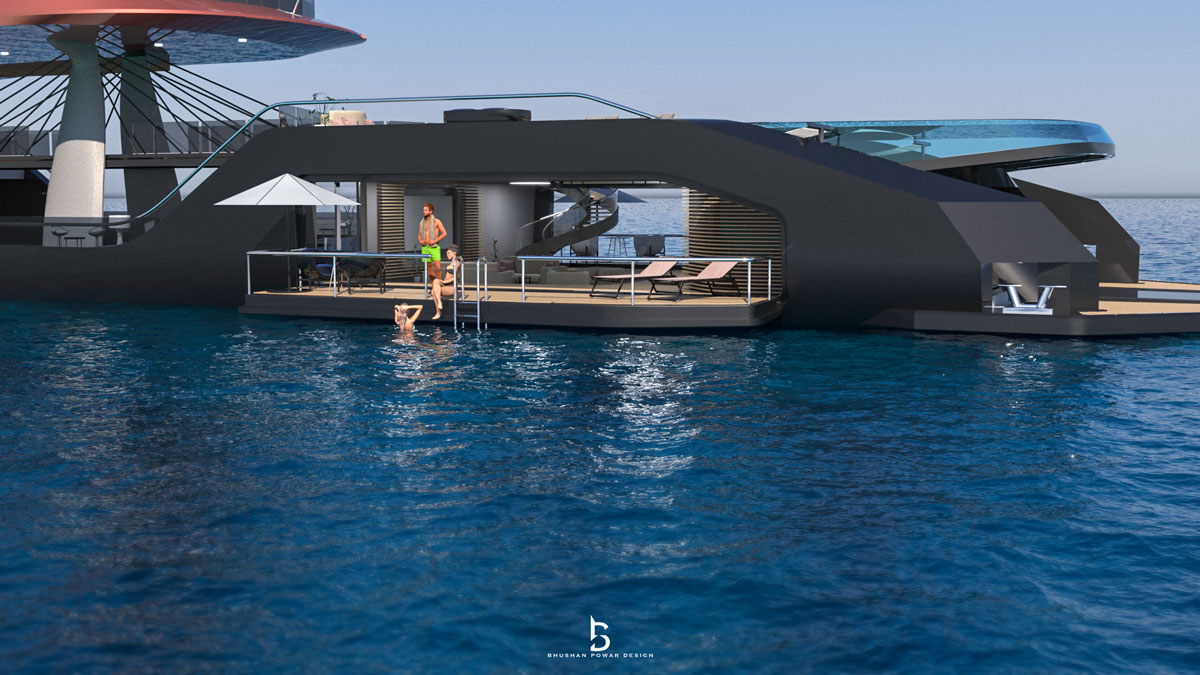 Bhushan Powar Design is the first luxury yacht design studio in India, and has managed to turn heads on a number of occasions already for their designs. "With such vast and gorgeous coastlines on either side of our beautiful country, we couldn't help but notice that India lacked a luxury yacht industry." they say. "We bring the latest in design and technology inspired and influenced by international standards and are the first to introduce the luxury yacht concept right here at home. Our design studio is based in Goa where the Arabian Sea also directly influences and inspires us and our innovation and creativity."