[podcastfooter]
As AI development advances further year by year, the question of what separates us from our creations becomes more pressing. Talking the M2 Summit audience on Thursday 20 May through this fascinating, complicated and a little bit scary territory was behavioral scientist Dr. Sydney Savion. Sitting down with our editor, Andre Rowell, the two used the 2016 science fiction film Ex Machina as a discussion point for where we are at with artificial intelligence and, maybe more importantly, where we're headed.
Savion began by breaking down the differentiating features of AI (artificial intelligence) and EI (emotional intelligence). "For me, EI is the intersection of cognition and emotion", Savion explained. "It is the capacity for us to be self-aware of our own feelings and emotions, and that of another, and use that to navigate a plethora of social situations and conflicts." Savion drew a clear distinction between this and AI, which she described as a demonstration of "the claim that human intelligence can be so precisely described that we can actually create a machine to simulate it".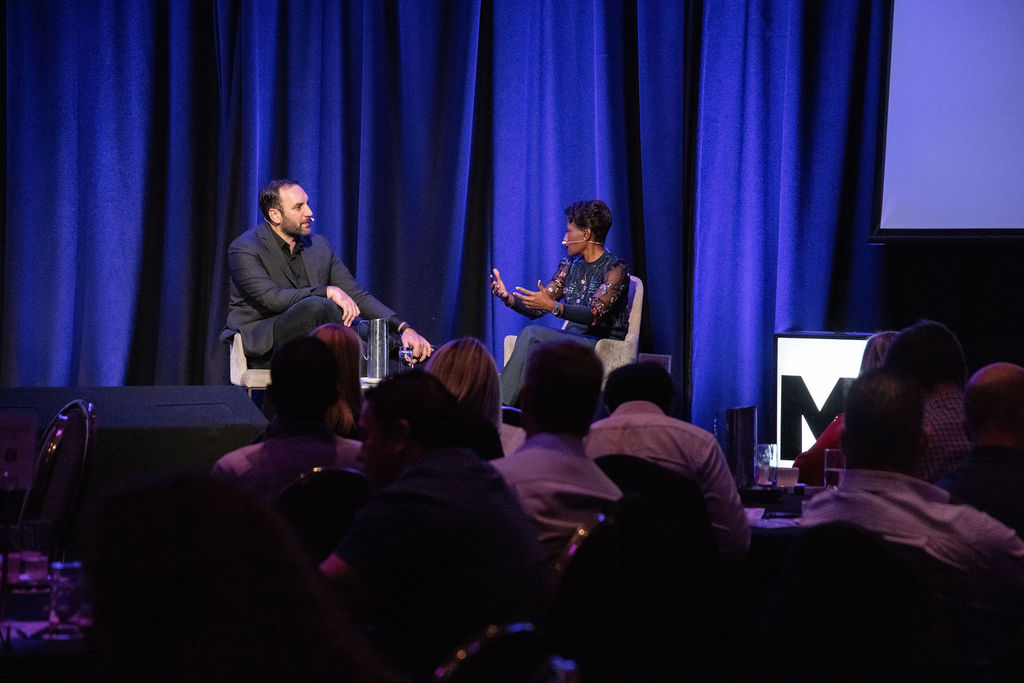 She discussed how AI has been used in society to this point, referring to employment of AI-machinery to enhance performance in a variety of industries and fields, "whether that's through astronauts, pilots, the military, disaster preparedness… we have been using it to enhance our performance, skills, knowledge and results". She pointed to companies utilising 'affective computing', technology designed to recognise forms of human expression, tone of voice etc., to suggest that on some scale, humans are beginning to use technology to interpret EI. 
Savion identified a 'symbiosis' between the two concepts and while she acknowledged the potential for an Ex Machina-style conflict, she expressed optimism that "robots and humans can share the same cubicle" and pointed to daily devices such as smartphones as living proof that we are already doing so. 
Savion addressed the differing opinions on whether AI is capable of reproducing its own intelligence by itself; "Some would say, the AI is only as good as its designed to be, because we're creating it… Others would say it's feeding off of itself… it will design itself because it's smarter than we are. There's multiple camps on this".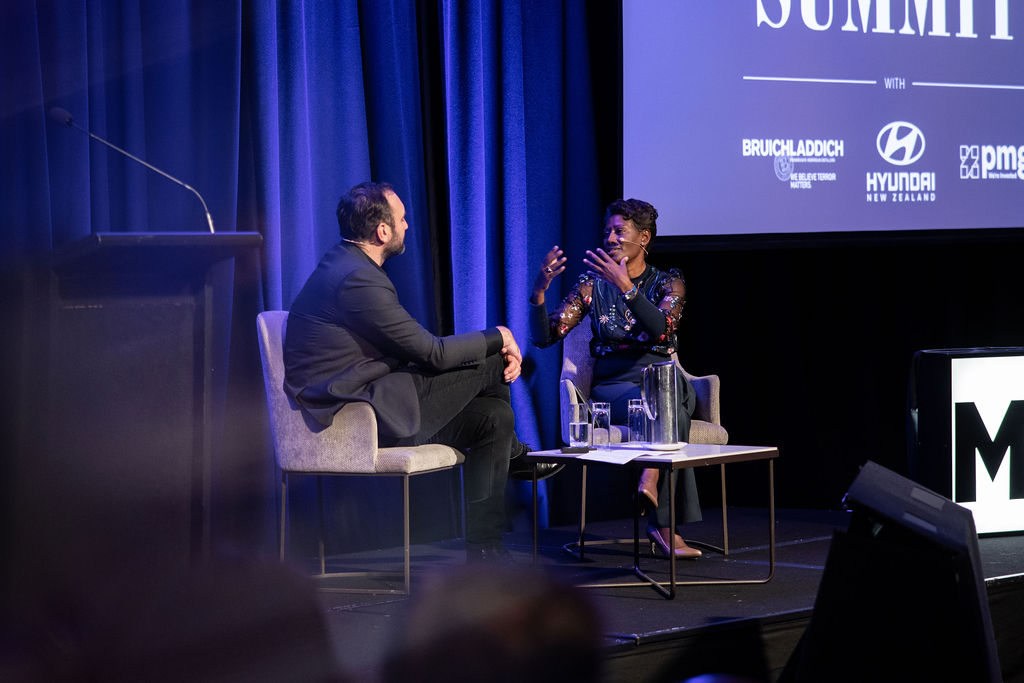 Savion then reflected on her 20+ years in the United States Air Force, and stated that she believed the level of emotional intelligence displayed in military settings had seen an evolution, but in her observation, the inherent realities of the industry restricted the extent to which this could grow. When speaking on her experiences in New Zealand, Savion was complimentary of the emotional intelligence she has observed, saying "There seems to be more probably empathy, probably a higher level of emotional intelligence that is observed… certainly the culture is helping that", and quipped that "hopefully that trickles out beyond New Zealand and into other countries."
Savion concluded by discussing how human behaviour is learned and not inherently ascribed to us at birth, asserting that "everything we know and the way we are; bias, unconscious, whatever; it's all learned." She referred to past scientific assertions that human brains were fixed but suggested that modern neuroscientific research has revealed this to be untrue and the human brain is far more malleable than previously believed. She identified the two factors needed as "attention and intention" and with those two things, our brains can be 'rewired' and "you can unlearn and relearn anything."
[videofooter]