A gentleman's treasures – A little touch of luxury of the cosmic kind.
Photography by Laura Court.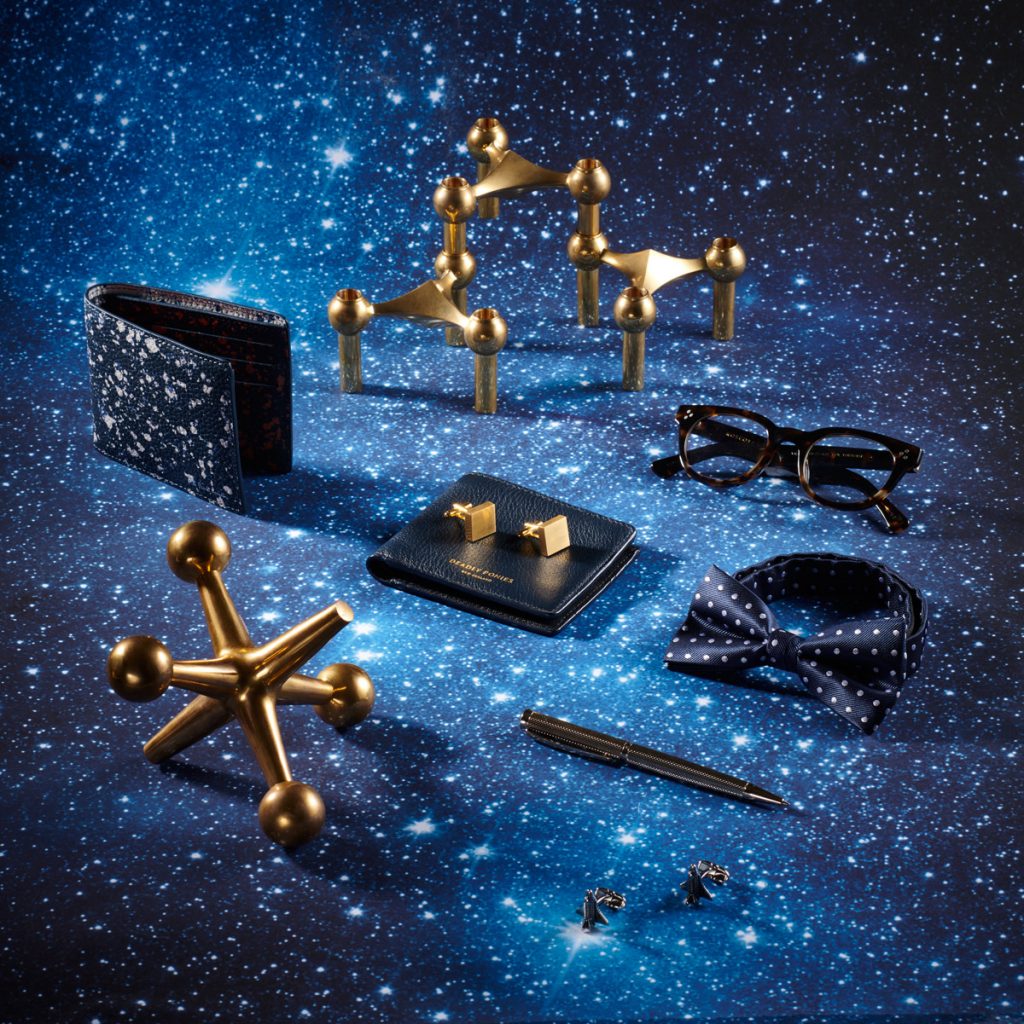 Clockwise from centre back: Candle holders, $85 each by Nagel Model, available from Good Form; Reading glasses, $475 by Moscot; Wallet (centre under cufflinks), $189 by Deadly Ponies; Bow tie, $29, Pen, $189 by Hugo Boss, Gold cufflinks, $49, Wallet, $98 by Paul Smith, Cufflinks, $179 by Paul Smith, all available at Smith & Caughey's; Grand Jax (front left) $275 by George Nelson available from Good Form.