The keen-eyed amongst you may have noticed a slight difference in recent months whilst walking about the office and on the streets of our towns and cities: A discernible easier gait from your fellow co-workers over to the printer and a wonderfully smooth jog across the street by that shop assistant dodging the plethora of office workers traversing the pedestrian crossing.
Why? Because there's been a seismic shift in footwear fashion – out have gone the over-priced 'sport' sneakers and uncomfortable business shoes and in have come the low-maintenance slip-ons. It's a continuation of a long-brewing trend away from the restrictive office armour of yesteryear; remember those three-piece suits, waistcoats and noose-like ties anyone? We have many saviours to thank for our liberation; the Beatles, sports stars and Tech Billionaires amongst them – but this latest development has an unusual hero:
I never thought I'd write these words, but; 'thank you, Lockdown!' Yes, the Lockdowns are primarily responsible for this marvellous relaxing of the footwear dress code simply because they caused us to spend so much time away from the rule arbiters. Like the way the rise of txt dispensed with any contemporary need for grammar or spelling (myself excepted of course!), all those weeks working from home made us plain fall out of the habit of wearing 'proper' business attire. After all, why bother getting dressed up in a suit if you're just sitting in front of the laptop at home answering emails and tuning into Zoom meetings? Then, once we were finally back in the office at Level 1.5, we just carried on with our quiet apparel rebellion, and if our bosses didn't like it – well, we could always go and work from home again.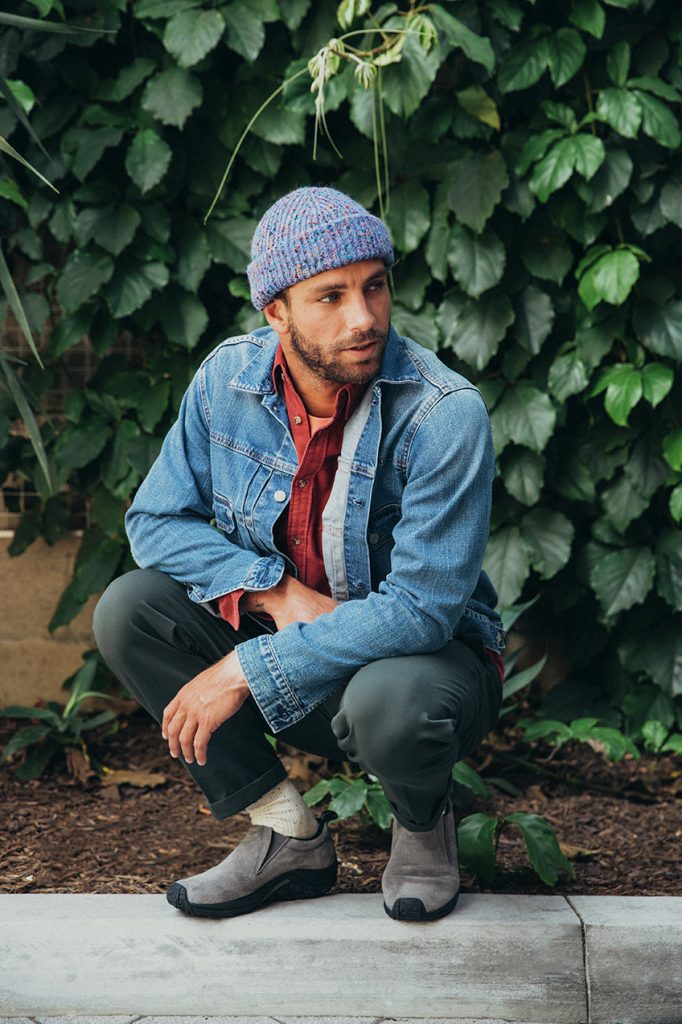 The shoe marching out at the front of this insurgence is of course the Jungle Moc from outdoor brand Merrell. Originally conceived as an aprés-sport slip-on, the Merrell Jungle Moc was designed to be a low-maintenance comfortable shoe you could throw on and off at will as you relaxed after your exertions in whatever strenuous adventure you'd been undertaking. With its suede upper and tractioned air-cushioned sole, absolutely nothing about it suggested boardroom grade. It looks and feels more like the kind of shoe your dad would be far more likely to wear to a beach bbq or in the changing sheds after a game of football than to any client presentation. But that's its obvious appeal to an ever-growing throng of admirers in this exhilarating New Post-Lockdown World.
Part of the reason the Merrell Jungle Moc has become so popular is due to its comfort when walking – not always the case with slip-ons. An air cushion in the heel absorbs shock and adds stability while a lightweight EVA foam midsole and a sticky rubber outsole helps with gaining traction and grip. Meanwhile each colourway is fitted with a nubuck leather upper, double stretch gore, breathable mesh lining and a Kinetic Fit™ BASE with removable contoured insole for comfort and performance.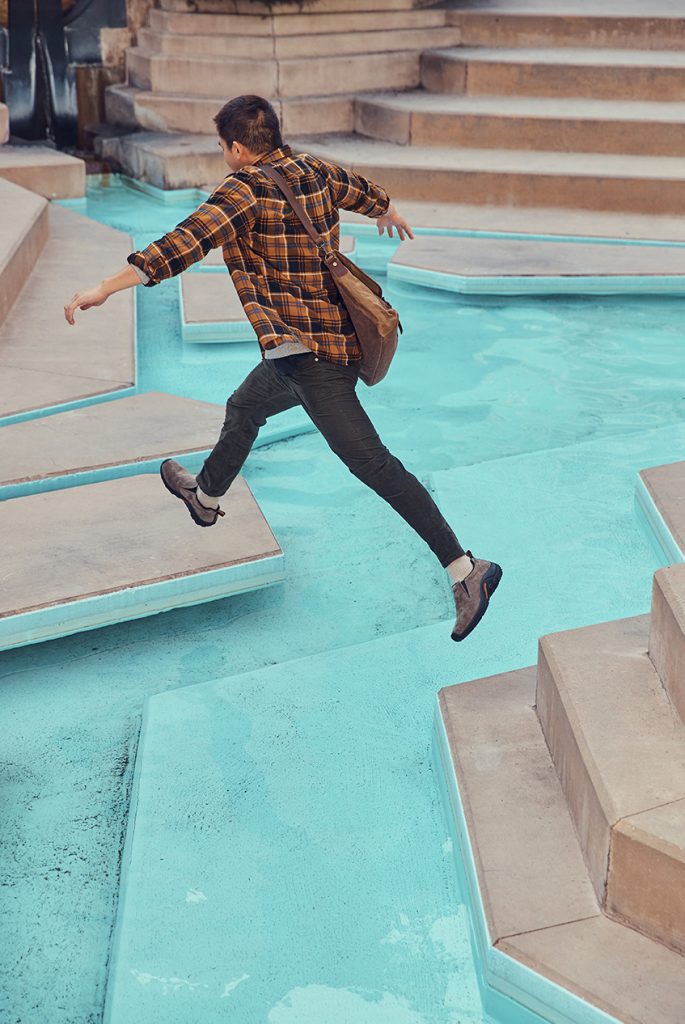 Later this year, a more sustainable Jungle Moc ECO is due to come out with unisex sizing, renewable material use and energy saving manufacturing choices, listening to and addressing many of the important issues of today. This one will feature a tanned but undyed leather upper, recycled double stretch gore, 15% recycled webbing and 100% recycled mesh lining, which is sure to be a hit too.
The Jungle Moc's success hasn't gone unnoticed in the fashion world either with Vogue fashion writer Rachel Hahn noting that 'they're versatile enough for all sorts of activities, whether it be hiking or apple picking,' and that she's been 'seeing them around more and more.' The way things have been going, she won't be the only one; we'll all be seeing more and more of the Merrell Jungle Moc everywhere; from the beach to the boardroom.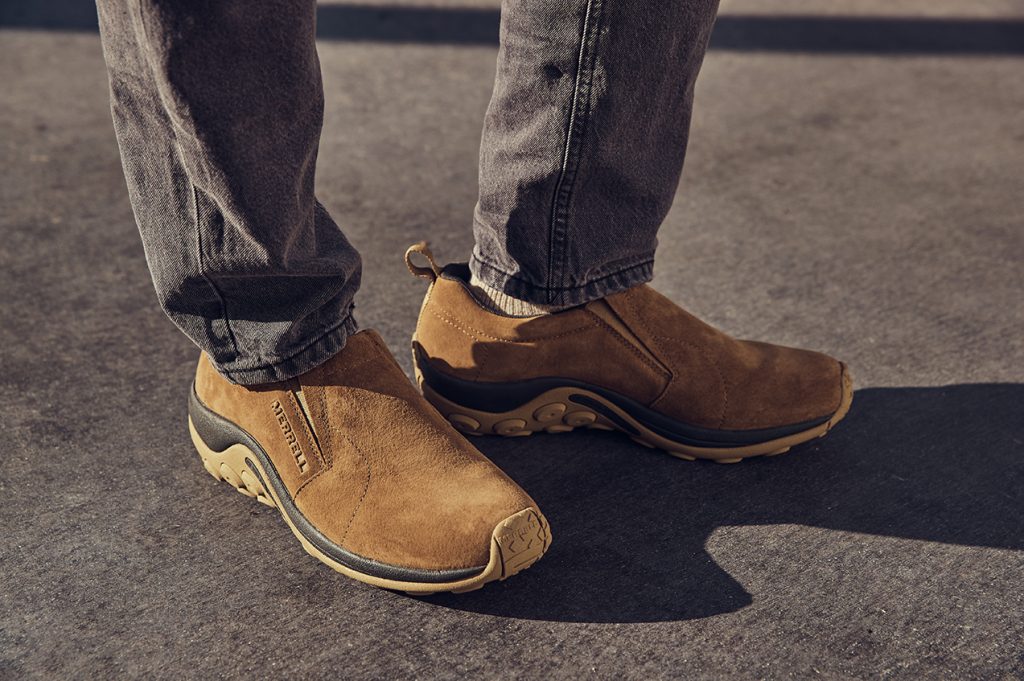 Check out the Merrell Jungle Moc range online now.