Murmuring waves ooze onto the beach in a rhythmic roar offset by the random squawks of children splashing in the surf and gulls squabbling over spilt chips. The setting sun leaks gold right across the ocean for a brief moment, forcing us to look up from the sausages sizzling on the barbeque so we can sear this happy moment into our brains for use in darker times…
As you can see, September's slowly rising ambient temperatures and gradually-lengthening hours of daylight are starting to allow sneaky thoughts of summer evenings at the beach to seep into the soul. And what a happy place!
Certainly perfumers Paul Guerlain and Julien Rasquinet had such fond memories front of mind when Jimmy Choo asked them to create their new fragrance Jimmy Choo Man Aqua. The result? A marine-soaked breeze as fresh as newly churned seafoam and as revitalising as a morning spent out in the surf.
The Jimmy Choo Man Aqua Fragrance
Following on from the confident Jimmy Choo Man, sophisticated Jimmy Choo Man Intense and the super cool Jimmy Choo Man Blue that have materialised within the Jimmy Choo Man olfactive universe since 2014, Man Aqua sees Jimmy Choo entering a new phase: that of an ultra-masculine elegance.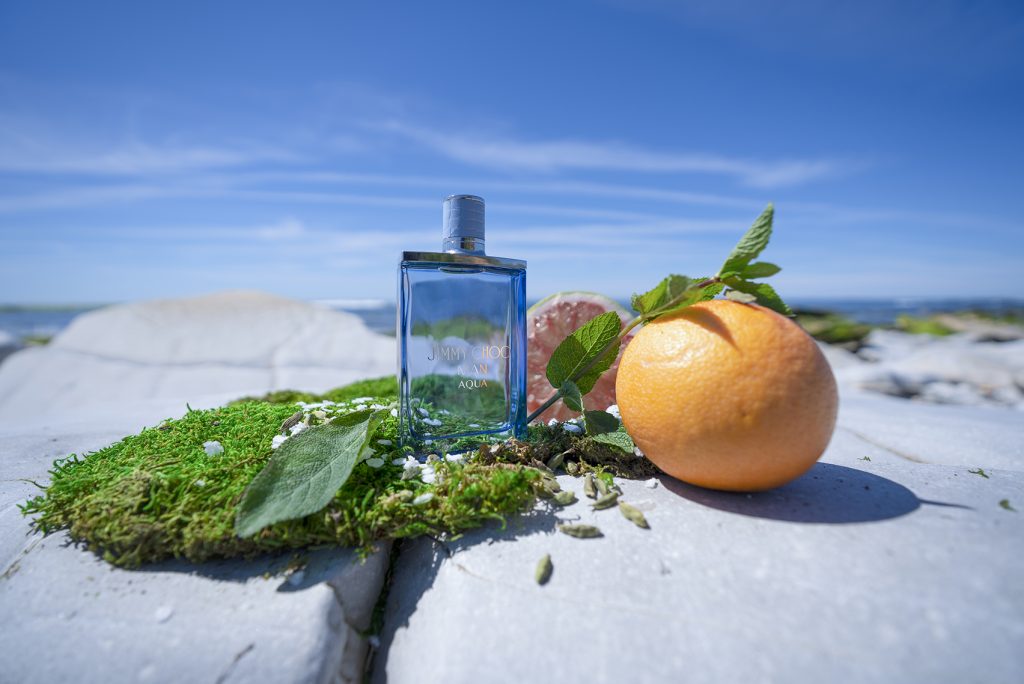 Inspired at its heart by the invigorating environs of the seashore, Jimmy Choo Man Aqua is a bright, woody marine fragrance lovingly built around a classically masculine fougere structure by Messieurs Guerlain and Rasquinet. Their vision sees a woody marine eau de toilette open with the stimulating spice and sweetness of cardamom riding a sparkling wave of grapefruit. This dries down to a fresh heart of icy geranium and clary sage, both of which mingle with the marine accord which sits at the very core of Jimmy Choo Man Aqua. While at its base, a just-weighty-enough anchor of patchouli and amber is afforded a soft, seafaring-inspired aspect with the addition of salted moss. 
The Bottle
As an affectionate ode to the ocean, Jimmy Choo Man Aqua comes housed in the fragrance family's instantly recognisable flask flacon – but finished in glass the colour of the sea. Naturally the embossed crocodile-effect cap comes in a complimentary shade of cornflower blue.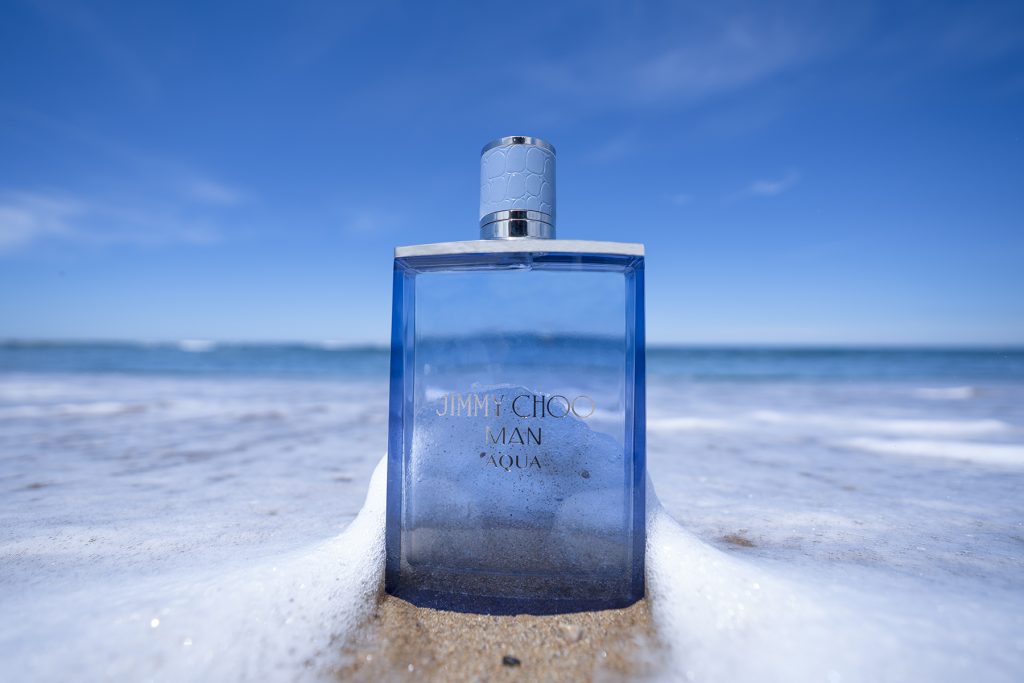 The Advertising Campaign
Of course, every stunning new product needs its own equally impressive advertising campaign to support it and Jimmy Choo Man Aqua has really stepped up to the plate. Brazilian model Marlon Teixeira, who has starred in many Jimmy Choo campaigns already, is even more perfect for this assignment. A keen surfer, Teixeira perfectly embodies the bold new form of Jimmy Choo Man Aqua. A smiling, sun-kissed picture of modern masculinity, Teixeira is pictured emerging from the sea following a surfing session, half-clad in a wetsuit while carrying his surfboard onto the sand.
This image, along with the scent of Jimmy Choo Man Aqua, is going to be at the heart of the upcoming summer. I know it, as I can smell it in the breeze!
Pick up a bottle of Jimmy Choo Man Aqua from Farmers today.