In that great political high stakes boardroom of the U.S. presidential race, there is a new head of the table with the 45th President Trump making way for the 46th President Joe Biden. While the last few years have really put Biden in the global spotlight, his journey to the top seat goes back many decades and includes many highs and personal losses along the way.
1942: Joe Biden is born in Scranton, Pennsylvania, to Joseph Robinette Biden Sr., a car dealership manager, and wife, Jean.
1965: Joe earns a bachelor's degree from the University of Delaware, with double-majors in history and political science.
1966: Joe marries his first wife, Neilia Hunter.
1968: Joe graduates from Syracuse University College of Law. He then moves to Wilmington to set up his own law firm.
1970:  Joe gets his first taste of public service with a seat on the New Castle County Council.
December 1972: Tragedy strikes when Joe's wife, Neilia Hunter Biden, and their 13-month-old daughter, Naomi Christina "Amy" Biden, are killed in a car crash. The crash also injures his two sons.
1973: Joe enters senate at just 30.
1977: Joe marries Jill Tracy Jacobs.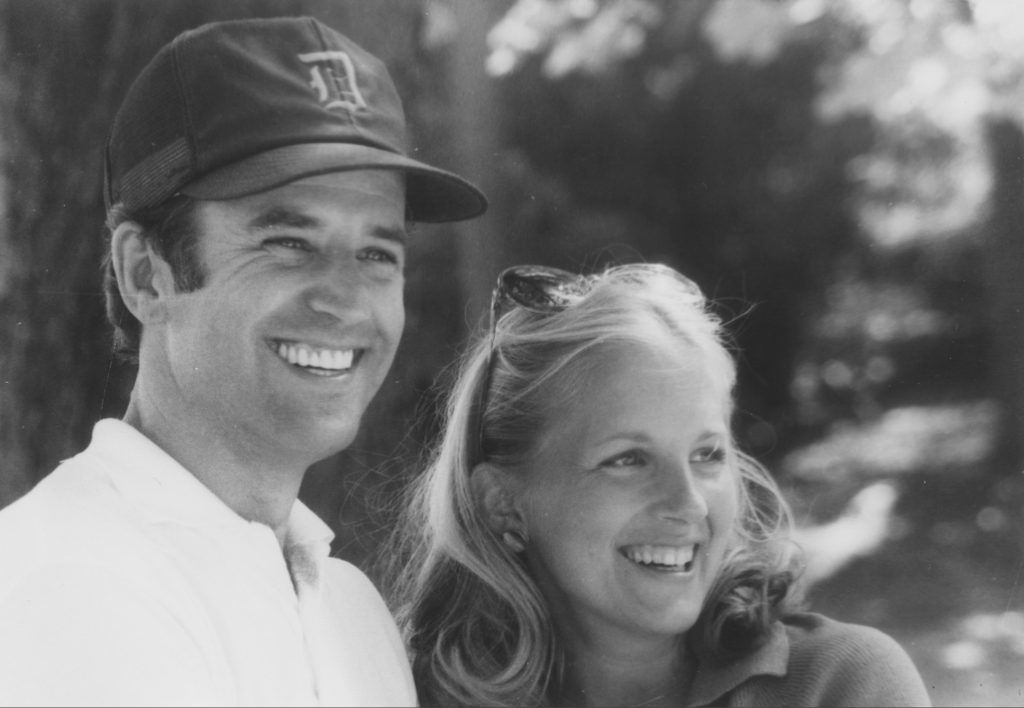 1978: Defeats James Baxter to win a second term in the Senate.1984: Defeats John Burris to win a third term in the Senate.
1987: In June Joe announces plans to run for president in 1988. He withdraws from the presidential race in September after questions are raised about attribution of quotes in a campaign speech.
1988: Joe undergoes operations for a near-fatal aneurysm near his brain and surgery for blood clots in his lungs.
1990: Defeats M. Jane Brady for a fourth term in the Senate.
1991: As Senate Judiciary chairman, leads tumultuous confirmation hearings for U.S. Supreme Court Associate Justice Clarence Thomas, who was accused of sexual harassment.
1994: Writes a $30.2 billion Violent Crime Control and Law Enforcement Act that prompts the hiring of 100,000 police nationwide.
1999: Joe votes to acquit Bill Clinton in his impeachment trial.
2002: Beats Ray Clatworthy, again, in the Senate race.
2007: Joe announces his second bid for president.
2008: In January, Biden drops out of the presidential race after a fifth-place finish in the Iowa caucuses. He then agrees to be Barack Obama's running mate.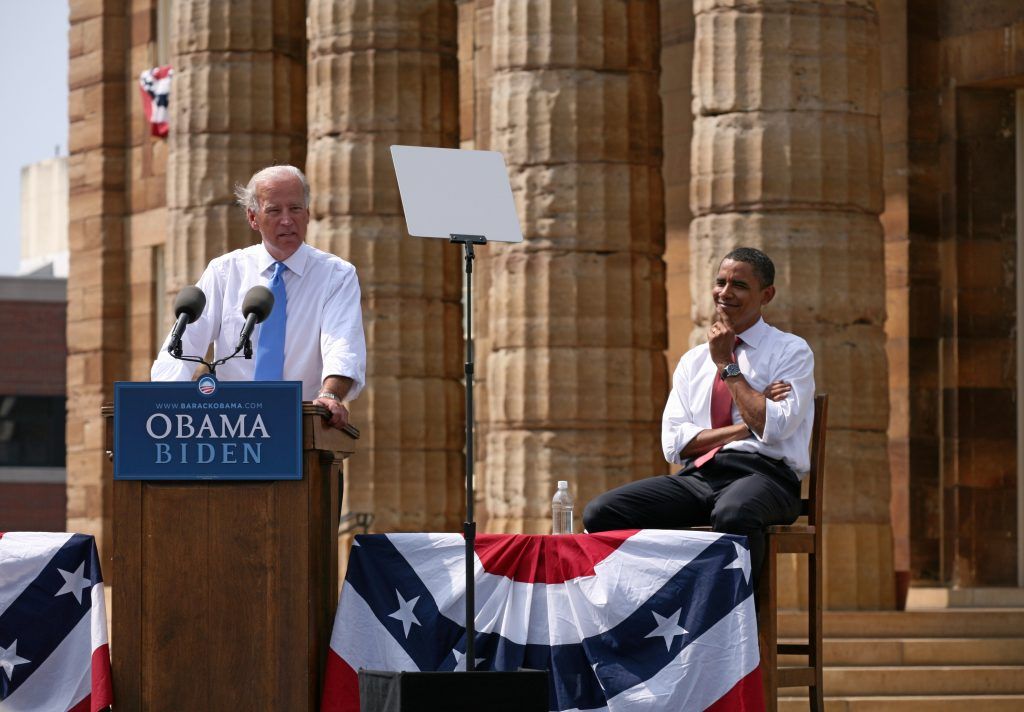 2009: Biden is inaugurated the vice president of the United States.
2011: Obama tasks Biden with negotiating with Congress in the debate over reducing the federal deficit and raising the debt ceiling.
2012: Obama and Biden are reelected, beating Mitt Romney and Paul Ryan.
2015: Biden's son Beau dies of brain cancer. Sympathy for the Biden family pours in from all over the country; President Obama gives Beau's eulogy in Wilmington. Biden in the fall announces he will be not be running for president, ending months of speculation.
2017: Outgoing President Obama awards Joe with the Presidential Medal of Freedom, the nation's highest civilian honor. The University of Delaware also launches the Biden Institute, a research and policy center focused on developing solutions to domestic policy issues.
April 25, 2019: Joe enters the race for the Democratic nomination for president.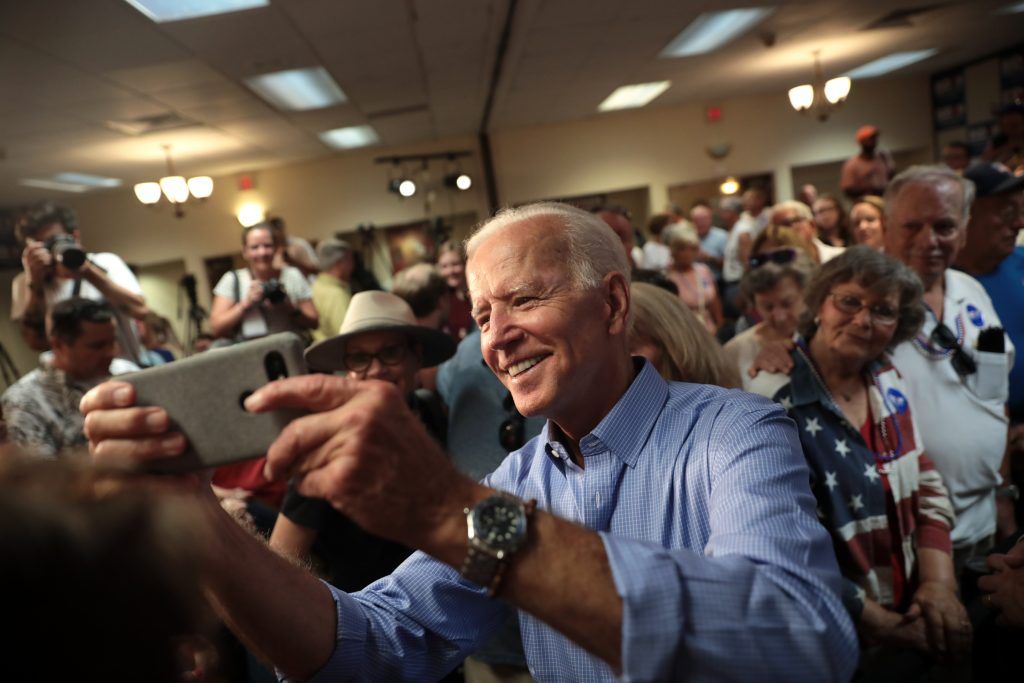 Image: Gage Skidmore
March 3, 2020: Joe wins a majority of Super Tuesday states to lead in delegates.
April 8, 2020: Bernie Sanders drops out of the race, making Biden the presumptive Democratic nominee.
August 20, 2020: Joe and his running mate Kamala Harris officially accept the Democratic nomination for president.
Nov. 7, 2020: Amongst protests of voter fraud from President Trump, the presidential race is officially called for Joe Biden making him the nation's 46th president.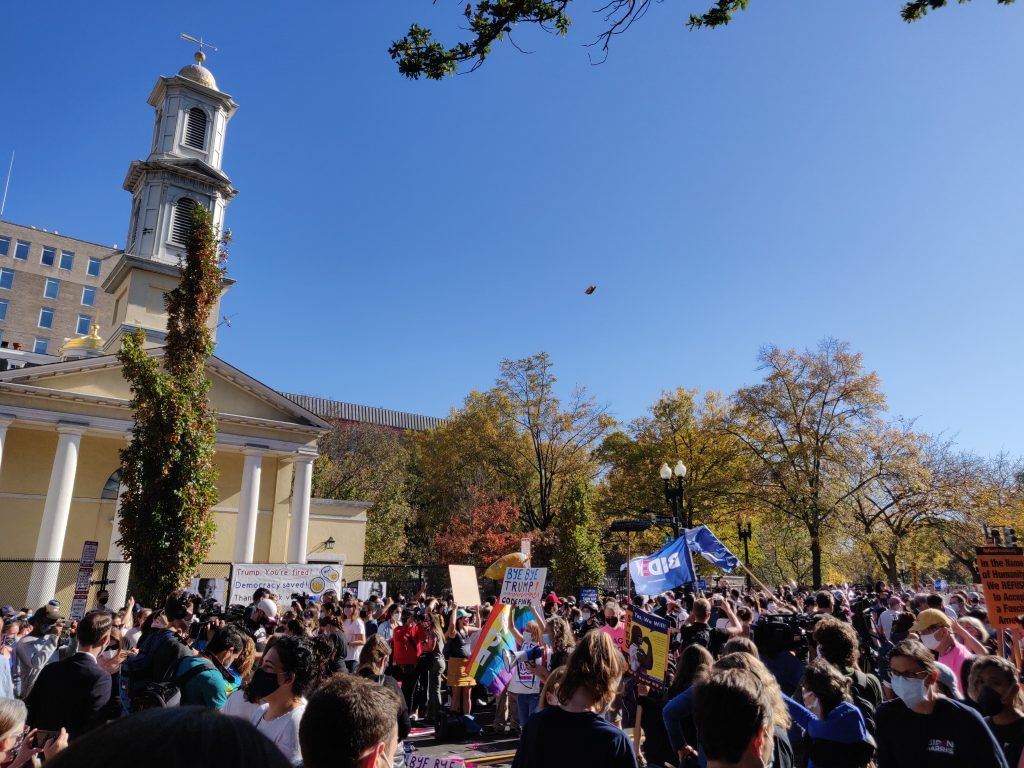 Image: Sdkb
Top image credit: Gage Skidmore from Surprise, AZ, United States of America
You'll also like: