Joe Naufahu is not only one of our most accomplished actors whose career has include roles on Games Of Thrones, Head High and My Life is Murder New Zealand. But the ex-rugby player also runs Auckland gym Ludus Magnus. And while he might but living multiple lives, Joe just rolls with the punches while always making time for family.
When you go back and you look at everything you've done, you've had some really big roles. Did you have a set pathway in mind?
Not really. For me, acting was just rolling with the punches. When I couldn't play rugby anymore, it was super important for me. In terms of mental health and wellbeing, having something that I could fall in love with, in terms of the creative side of it, and being able to express myself as an actor with the different roles that I've played.
I never really had a plan. Like any actor, you have a look at roles that come up when you're given the opportunity to audition for them. You don't suit every role. You only get given the opportunity to audition for ones that casting agents think that you would suit. To that extent, you don't have control over it until you're one of the top guys and you can pick and choose what you do.
For me, when opportunities come up, I would have a look at them and if I had time, I would go in and chase them. I had a lot of help from my brother and he guided me through my early years in acting.
I was able to use the experiences that I had been through in life to shape and mold the acting style that I have. I enjoy it, it's a lot of fun. It's a lot easier than the work that I do. It's a whole different set of people that I get to work with a whole different range of personalities and characters that I get to be around with acting. It's really refreshing.
How would you actually describe your acting style?
I try to approach every role using experiences that I've been through in my own life and try to adapt to the person. I can't really be someone else, all I can do is use the traits that I have as a person and try and imbue the characters I have with honesty and authenticity. That way I can portray as real a character as possible or find the truth and honesty or the realness through my own personal experiences and creating parallels with whatever the character is going through with what I've been through. I use that as juice to act with.
When I did find acting, it was at a pretty dark period of my life because I was struggling to come to terms with not being a rugby player anymore. It picked me up out of the dark times and I had something to look forward to. It gave me hope to an extent. Hope that I could be good at something again, find some identity with.
I was working in construction at the time. I was on a construction site from six or seven in the morning, until five at night. And when I could get away to do auditions, I would sneak off from work from the building site and go and do them and then go back to work. I was actually acting on some shows while I was on a building site, and I didn't have time to get rid of the makeup.
It was a really interesting time and I realised when I was building that I really missed sport. That was when I started getting back into training. I did also see a lot of horrible stuff on building sites, in terms of health and wellness with respect to what a lot of guys eat and the habits that they have on building sites. That made me think, I would love to get into doing something that could help that. It made me realise how poorly some people treat their health and wellness.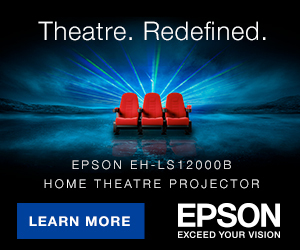 I really wanted to get back into my training again. I missed the camaraderie of rugby and that was what sort of drove me into setting Ludus Magnus up, which was about 10 years ago now. It's provided me with the lifestyle that I love and it's kept me in shape for roles. It works in tandem with the acting.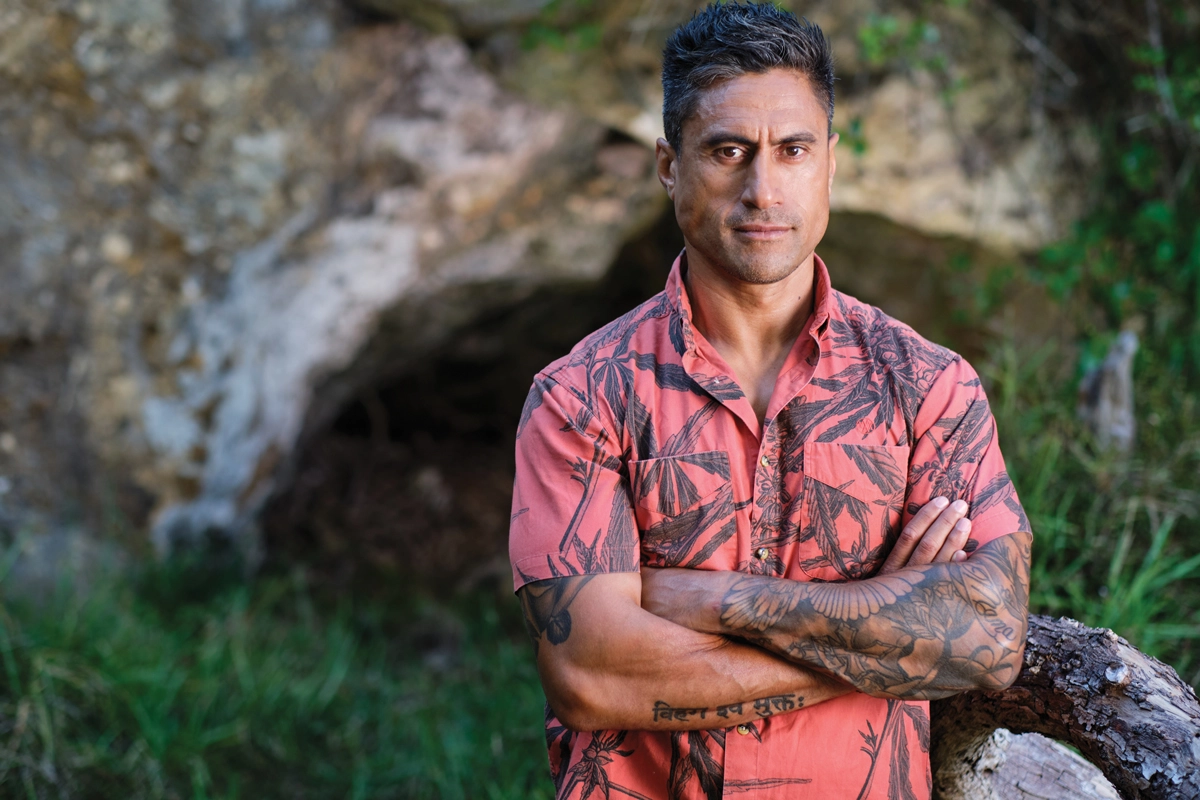 How do both sides of your career work in tandem?
It's got Ludus to a stage now where I have some great trainers on board at the gym. It's a group fitness-based gym, it's run on classes. People come in and do different types of classes. We have spin and yoga and all that. So I do have the freedom now if I need to, to go away and do projects.
For me, it's always been a lifestyle that I enjoyed. I enjoy getting up early and training. It keeps me in shape, which is a good thing for roles that I get physically. It's not the be-all and end-all, but it is part of mental health. If you're looking after yourself physically, and I'm not talking about being ripped, I'm talking about just having a standard of fitness that is healthy and eating the right foods and being conscious about what you eat and training regularly. That's a good place to be in terms of mental health, which is super important with acting because some of the other roles that come up can be quite taxing mentally, as well emotionally.
I find that with acting, if you don't look after yourself mentally, it can be tough. Just because it requires you to go out of your head a little bit.
We've been through a period where we've had heightened anxiety across the board. It must have been tough for you when you couldn't operate a gym, you didn't know what was happening with production. Was that a tough period for you?
Yeah, it was and I'm pretty lucky I've got a great family around me. It was hard because when lock down happened, we had to close the gym. We lost a lot of members because of the uncertainty involved with the financial situation that people are faced with and have been faced with.
Thankfully, we've been around in the game long enough to have a loyal following of clients that we were able to hold onto, and that kept food on our table during that period. It's a pretty crazy time. Lots of things have been up in the air, but I guess the things that you hold onto and find valuable during those times for me were family and the love of family. Those were the main things. I've got a couple of great kids that I adore. You find out, when crises like this happen, what things are really important to you. In that respect, it was a blessing in disguise to go through this.
Did you get the sense that lots of people went through that? They realised that they didn't actually need to be working super long hours to be successful and they could actually spend time with family and go for a walk with their kids.
Yeah, I think so. Those are things that you keep saying, 'I'm going to do this, I'm going to do that', but you never get around it. What the lockdown did was it forced people to do that and to think about things that were actually of value, rather than things that are not really that important. We had to fall back on those things, a lot of people felt that.
We're now getting a massive injection, in terms of local filming and production facilities. We went through this period of total uncertainty and it seems really, really busy now. We're doing some really cool local productions.
It's super weird because it was quiet and then all of a sudden, I was working on three shows. At the start of the year, there was My Life is Murder, Head High and early on in the year, I had Celebrity Treasure Island. It was a really busy start of the year. After a year of going for walks and ordering Uber Eats and sitting around the house, to working on quite a few gigs.
It was a strange thing, but obviously, I'm not complaining. I guess New Zealand, being the haven that it is at the moment, it's attractive to a lot of foreign productions. We might see a few more coming this way in our own domestic industry. It's one of those things where sometimes you have to produce your own work and get out there and do your own thing to create work for you.
In terms of getting stuff made, do you feel that's changing as well? There's the thing with foreign production, where they come here and use our facilities, but do you think that our stories are evolving and maybe the market is changing as well? Whether it's indigenous storytelling or just a wider outlook.
Yeah, definitely. I think diversity is definitely becoming the flavour of the season. There are so many mediums that artists and creators can use to put their work out there. It's a lot more accessible to people. Nowadays, you can shoot little mini-series on mobile phones. It's a lot easier to put productions out there now.
There's definitely a different world that we live in now with the technology. Influencers have become millionaires now, they've got so much power in the creative world. I remember being in LA and hearing that it sells the productions if an actor has a social media following.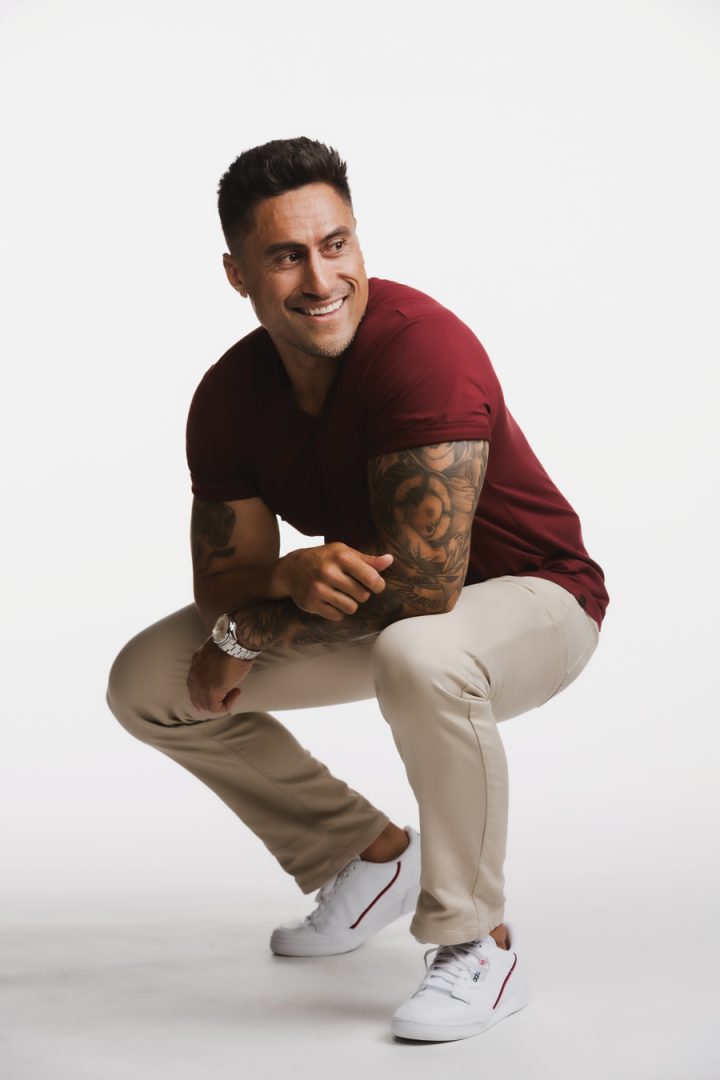 Do you feel that LA is starting to lose its status as the centre of the film universe and that it's becoming far more spread out?
Yeah. There was always a thing as an actor when you were coming through the ranks, that you go to LA. It's definitely changed. I have a lot of my audition done on self-tape. There's definitely nothing like being in the room with the casting agent, but saying that, there's so many actors around the world that can't get to certain auditions, so they do look at self-tapes a lot.
It's a lot to have to go over to LA and live there for a while and do all the castings. It takes a lot out of someone. I went over there for a little while and I didn't enjoy it. It was really hard being away from family and the kids and work as well. It's just a different life over there.
But if you're young and you don't have any ties, it's definitely something that, as an actor, is a worthwhile experience going and seeing what it's like over there.
How did you find Celebrity Treasure Island? Was there a whole lot of manipulation going on?
It was interesting because I watch a bit of reality TV. I quite enjoy it because it's just easy to watch. For me, it was an interesting experience to see how it all works. I had a couple of mates that ended up being on the show as well. Unfortunately, we didn't get to go to a nice resort or some tropical island, but it was definitely an experience that I enjoyed. Being on a reality show is something I can tick off the bucket list.
It becomes more than entertainment when you bring in the charity element as well. You've chosen the NZ Breast Cancer Foundation because it is something your mum is currently going through. How is she going?
Yeah, it's tough. Anyone that has a relative that's got cancer and it's touched so many lives, but every day is a blessing. For us, the blessing is that we treasure every moment that we have with mum.
I'm super close to my mum and I always have been. I'm the youngest in the family. My mum and I have travelled the world together. She was on the red carpet with me at my Game of Thrones premiere and she came with me to my orientation at university. When I try to see positives about that, you really learn to value every second that you have because you know that it could be gone at the drop of a hat.
You take stock and you make things happen, you try to make memories. It's just little things that create memories for them that they can look back on. They had their first day at the Skycity Grand the other night and the old man didn't really want to go, but we ended up convincing him and then they ended up having the time of their lives.
It's all about making memories and creating memories that you can look back on. When they go, that's all you really have.
I can't think that there are many parents who get to experience a red carpet event, like the scale of Game of Thrones with their sons. It must feel really good to know that you give your parents those moments as well, it must be a really proud thing.
If there are experiences that I can share with my mum or share with my family, then I'll take them because I feel like that's the most valuable thing. The most valuable gift that you can offer is time at the end of the day.
I've got a sister that is in New York, so that particular trip was amazing because we went through to New York as well and spent time with my sister. It was pretty special and we still look back fondly on the trip. It was super special being able to turn up for that for the opening.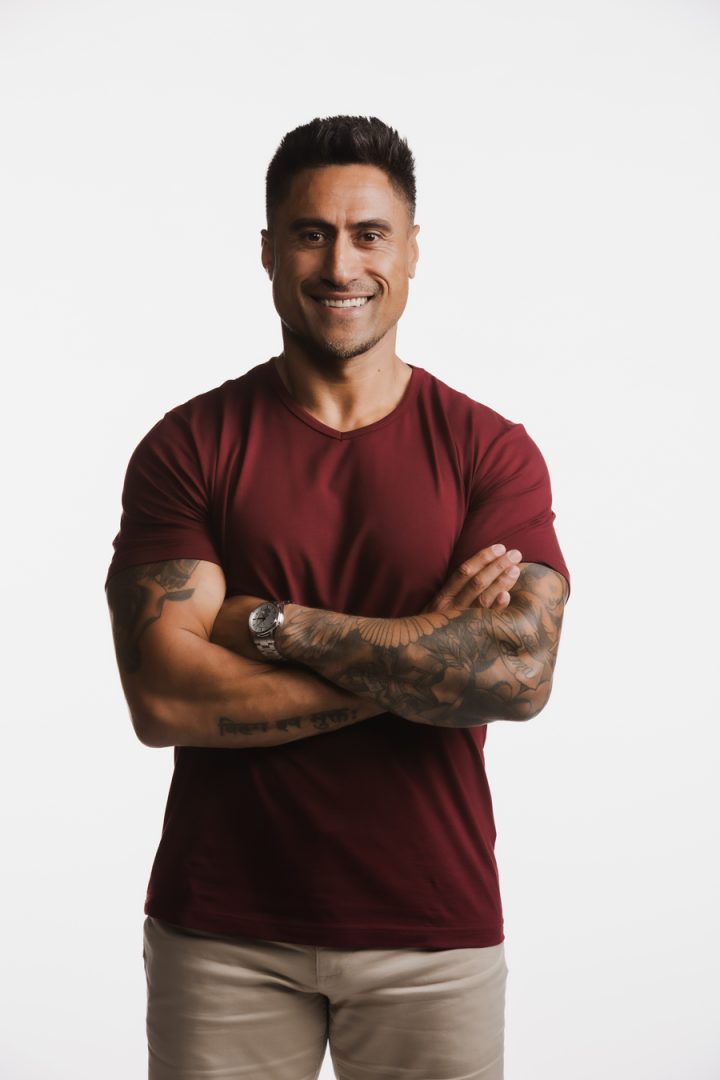 Is there any advice that you would give to someone who wants to achieve a lot in the same way that you have, but then remain grounded and have time for their family as well?
For sure. For me, I was blessed. I was lucky enough to fall into acting and find that creative outlet. But for anyone out there, I would suggest just find something that you love, find something that you're passionate about. It could be anything from a hobby to playing an instrument to writing. Just go out and try things because you just never know what gets you fired up or what sparks your heart and gets you thinking about things that you love doing.
I feel like if you have a passion and you find something that you love, it just gives you that spark in the morning. It gives you that reason to wake up, to get up and go and do something. It just creates that passion in your heart that keeps you balanced and stable and allows you to be in a better place when you do spend time with your family.
There's so much pressure out there to make money and to earn a living that people kind of forget. It's not about making money or earning a living, it's about finding something that you really are passionate about.
That's what I would say, is to try things, go out and do things that you never thought you would or say yes to and be with people you might not necessarily have thought you would vibe with. Go find something that you really love.
Catch Joe on My Life is Murder, streaming now on TVNZ OnDemand