Grand Seiko has been breaking new ground for itself with each passing year. 2022 is no different as they introduce their very first mechanical complication watch, the Grand Seiko Kodo Constant-force Tourbillon. For short simply call it Kodo, Japanese for heartbeat.
The case is constructed from both Platinum 950 and Grand Seiko's Brilliant Hard Titanium. Its heart is an extremely rare design which combines a tourbillon and a constant-force mechanism as one unit on a single axis. It was first dreamed up in 2020, and since then its initial concept and all of its 340 components have been re-examined to create a cohesive whole, the result being the Calibre 9ST1. Each component is tested for two days in six positions in three different temperatures, twice as long as the industry standard. Once it has been fully built, each movement is assessed for over a month to verify its accuracy. Only once these gruelling tests have been completed does Seiko even start to consider them ready for buyers.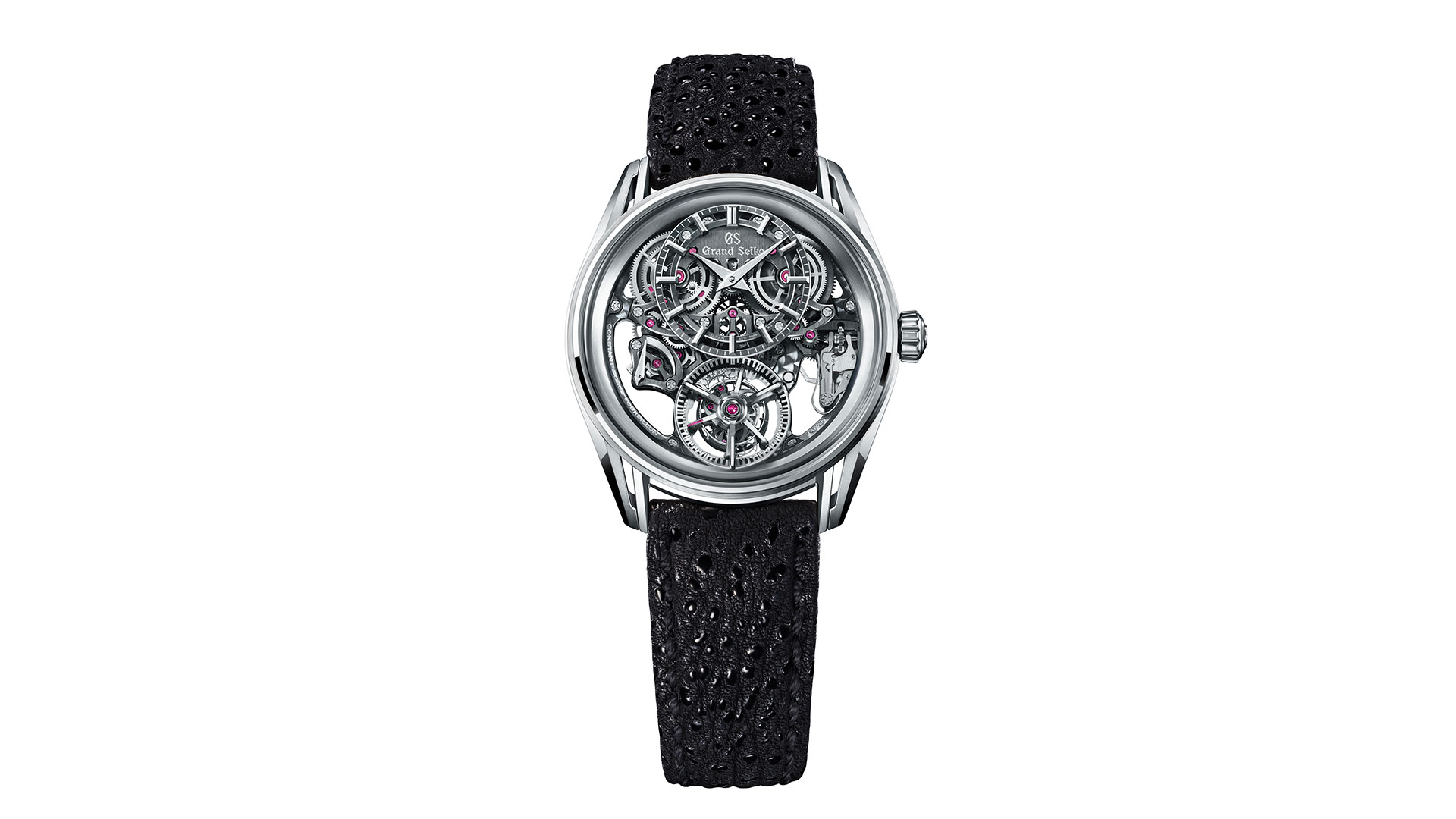 The back of the case is transparent sapphire crystal with an anti-reflective coating to see every piece of this masterpiece. It's this window into its intricacies which are the true show stopper. The inner tourbillon carriage rotates smoothly as the balance steadily vibrates at 8-beats per second and the outer constant-force carriage follows its rotation at exact one-second intervals. Seeing it all tick away makes you really appreciate the feats of human engineering that had to be laid down before we could wear these miniature marvels.
The constant-force carriage has a ruby on one of its arms, which acts as a small seconds hand. The hour hand has an extra facet at its tip to enhance its readability. In its entirety, it is decked out in 44 jewels, and it's finished with a double-sided crocodile strap.
The Kodo will be available as a limited edition with only twenty pieces produced in October 2022.
Experience the Grand Seiko Heritage Collection for yourself today at Partridge Jewellers in Newmarket or Wellington.