Getting a hand with the cleaning is always appreciated. Having someone who never complains and just gets the job done is even better. The Roomba j7+ Robot Vacuum might be the only thing in the world that won't grumble about keeping your floors sparklingly clean at all times.
With PrecisionVision Navigation, the Roomba j7+ robot vacuum identifies and avoids obstacles like pet waste and charging cords to get the whole job done. PrecisionVision uses an interesting system where the j7+ will actually send you a photo of what it's avoiding. It'll prompt you on whether it should just completely avoid the obstruction or clean around it in the future. In doing this, it slowly learns your house, and reacts to it in a completely bespoke way based on your preferences. Team this up with the j Series Imprint Smart Mapping app and you can see a map of your home, and customise schedules for which parts of the house should be cleaned when. You can also set specific Keep Out/Clean Zones, meaning it's never going to fall into your moat of lava or interrupt your Zoom meetings.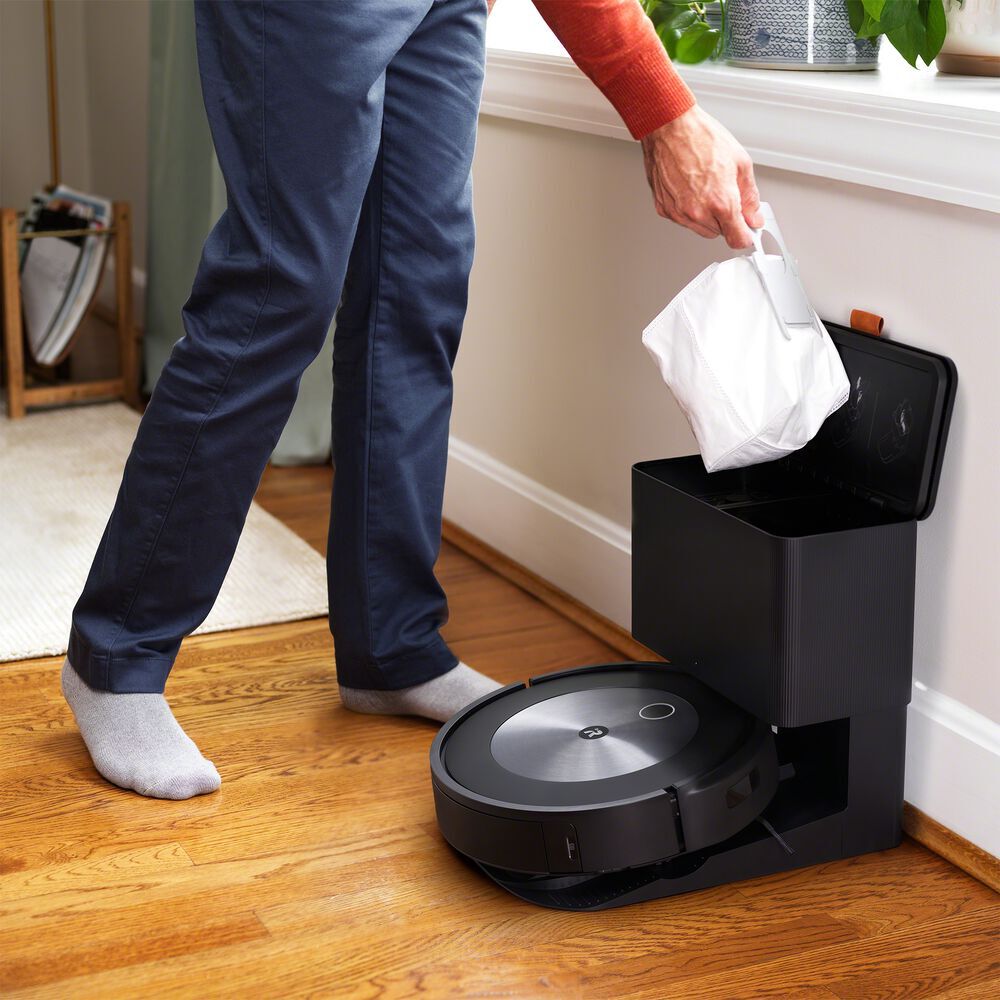 One neat feature of the j7+ is its ability to do spot cleaning. If you spill cereal on your mad dash out the kitchen in the morning, you can quickly tell the Roomba, via Alexa or Google Home, to go deal with the mess on the tiles, knowing that it'll be as good as done and long forgotten by the time you get home. You can make the j7+ as unobtrusive as you like, even setting it to automatically start and stop cleaning when you leave and arrive home.
Messes are no match for a 3-Stage Cleaning System with unique Dual Multi-Surface Rubber Brushes, an Edge-Sweeping Brush, and 10x the Power-Lifting Suction. I think it's doing it a disservice just breezing past the number of cleaning systems this thing has. Having edge-sweeping is a godsend, as getting the dust off the skirting was always a chore I put off due to having to change vacuum nozzles, etc.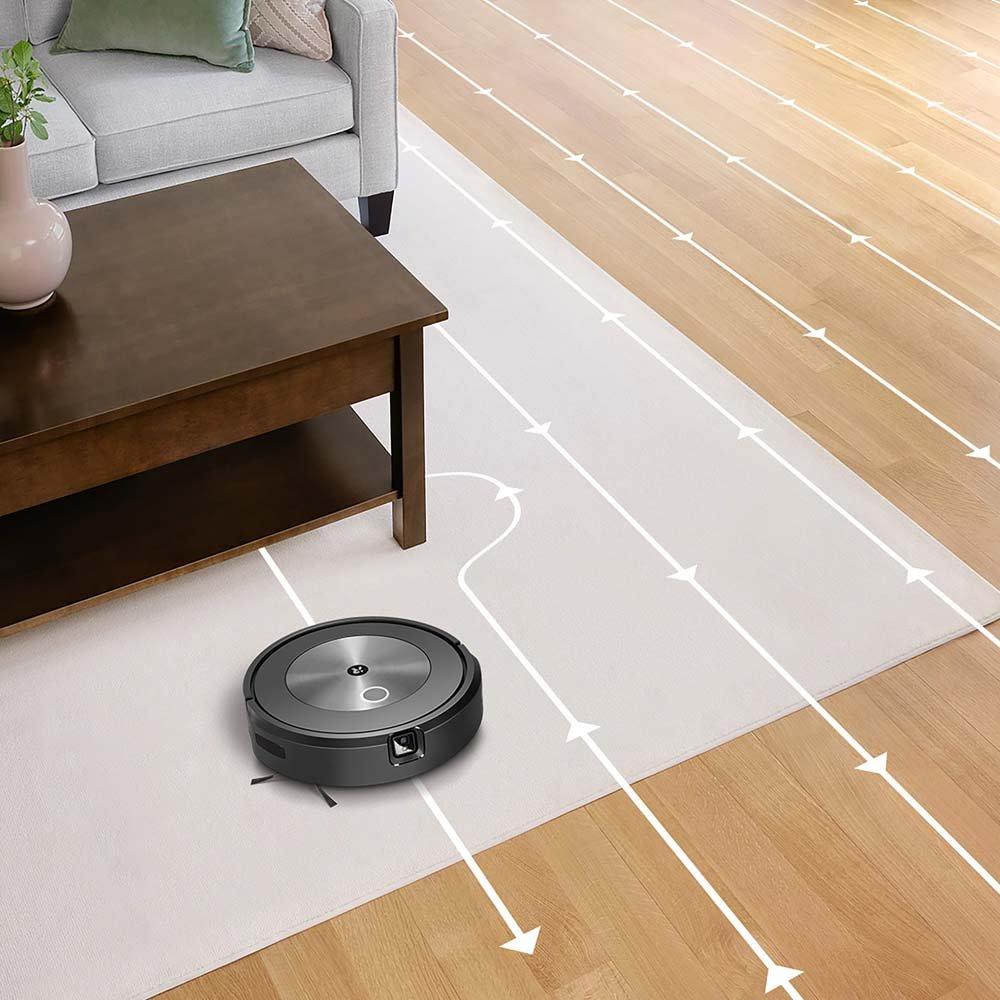 You don't have to touch dust and dirt for up to 60 days because the Roomba j7+ robot vacuum automatically empties into the Clean Base Automatic Dirt Disposal with AllergenLock bags.
The j7+ is also quite user friendly for blind users, according to one user review: "I really enjoy my J7 Roomba. I have a two bedroom with all hard floors and no pets and the robot cleans really well… I use an iPhone which has a build in screen reader called Voiceover that allows someone to access and use the touch screen on the phone without seeing it. The iRobot app works very well with Voiceover, it's easy to navigate to and activate the controls in the app and I was able to set up the robot completely without sighted help. I've started collecting robot vacuums and the iRobot app is definitely one of the most accessible apps when using a screen reader."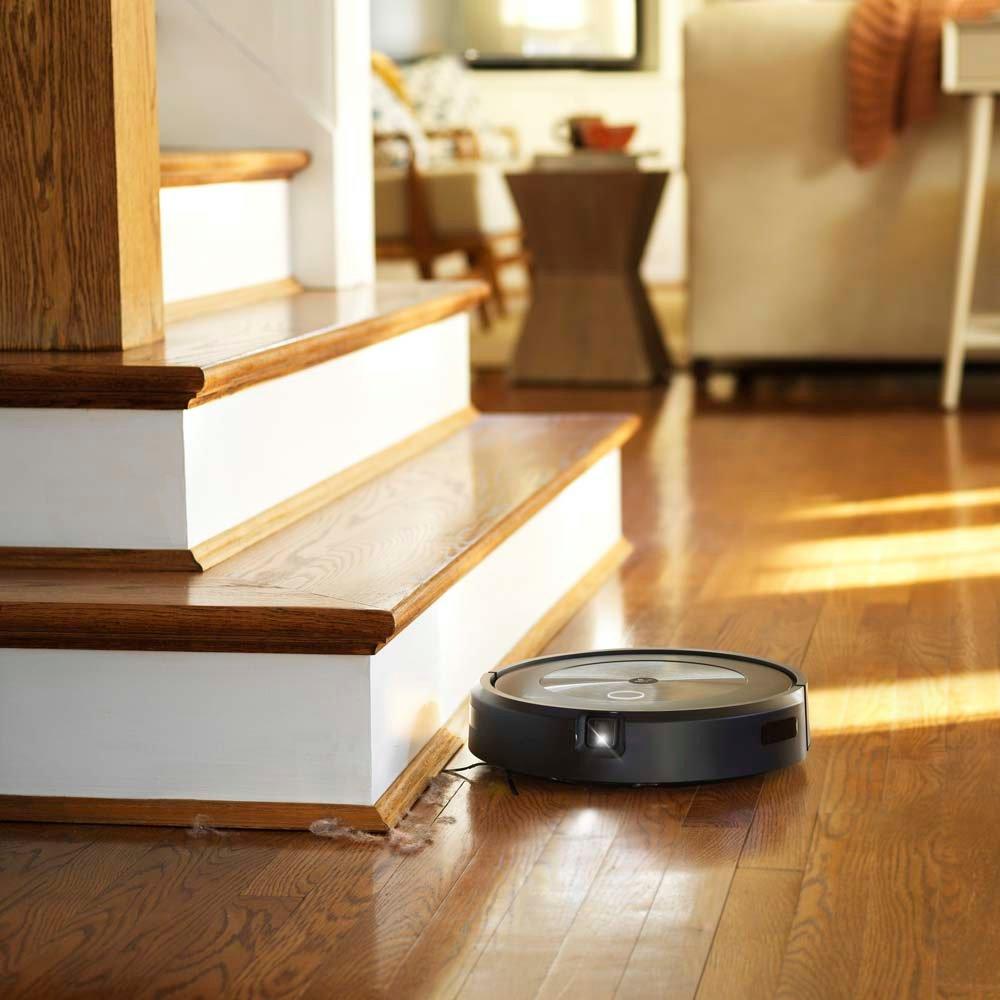 If you want the perfect dream team, also get the Braava jet m6 Robot Mop that can team up and work in perfect sequence with the j7, moping and vacuuming at the same time.
GIVEAWAY! Visit therelease.co.nz and enter to win amazing prizes! Promotion ends 31 July 2022. T&Cs apply.