Is a single micron of dirt too much for you? Well Dyson's new Gen5detect Absolute Handstick Vacuum Cleaner can remove 99.99% of particles, down to just 0.1 microns². I know you want that last .1 micron gone as well but I'm pretty sure doing that would create a miniature black hole in your carpet or something. The Gen5detect is Dyson's most powerful HEPA cordless vacuum¹ according to independent third party labs. So now when you're deciding whether to get an agile cordless vacuum, you don't need to do the usual trade-off of raw power. A quick click on the handle sets the vacuum into handheld mode for dealing with quick messes, and also in the wand is the extra heads for built in crevice and dusting modes.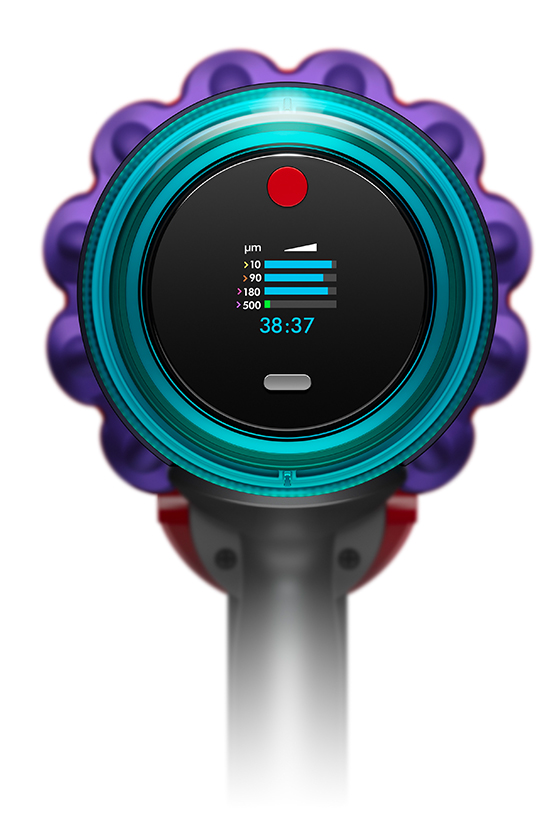 Being cordless and recklessly powerful, the Gen5detect delivers about 70 minutes of suction before it requires a charge up at its base station. Enough time to do a quick whip round of the house. With the help of a piezo sensor, it's also intelligent enough to deliver you more or less power depending on how much of a hand your carpet needs. Further assistance is provided by the the new Fluffy Optic™ cleaner head which illuminates the microscopic particles you can't normally see³. This thing is like an alpha predator for dirt and dust.
It has a 0.77L spacious bin and an easy ejection method for disposing of dust in one easy step. Maintenance is simple with easily washable filters, so you won't have any hidden costs after investing in one of these for your home. For completionists like me, it has a heads up LCD screen that can give you live stats on how much of a good job it's doing at cleaning up your life.
Visit therelease.co.nz and win one. Promotion ends 30/11/22. T&Cs apply
1. Suction tested to IEC62885- 4 CL5.8 and CL5.9, tested at the flexible inlet, loaded to bin full, in Boost mode, by independent third-party, SGS-IBR Laboratories US in 2022. 2. Filtration tested against ASTM F3150, tested in Boost mode, by independent third-party, SGS-IBR Laboratories US in 2022. 3. Effectiveness influenced by ambient light conditions, debris type and surface. °. In Eco mode on hard floors. Actual run time will vary based on power mode, floor type and/or attachments used.