Recent news headlines showing that the average New Zealand house price has reached the $1 million mark really does highlight the momentum behind the market. Tax legislation, tightening bank lending and various lockdowns seem to be doing little to quell our love affair with property.  
In fact, new figures from OneRoof and Valocity show the typical cost of a property around the country has increased 4.9% in the last three months and 27% since September 2020.
CoreLogic NZ's latest Housing Affordability Report shows that the average property value rose 15% during the first six months of 2021.
For investors wanting to create a long-term financial plan for their future, a market like this can feel like trying to catch a moving train. But there are some options for not only locking in a seat on the train but also helping to be a part of shaping the future of city living. I really don't mean for that to sound as glib as it does, but the fact is that we could be a whole lot smarter with our cities, our transport routes and how we live. 
Safari Group is New Zealand's leading investor-focused development company, with over 2000 high-quality units completed to date, and they have been creating not just apartment blocks but smart multi use hubs which really factor in how people work, live and play.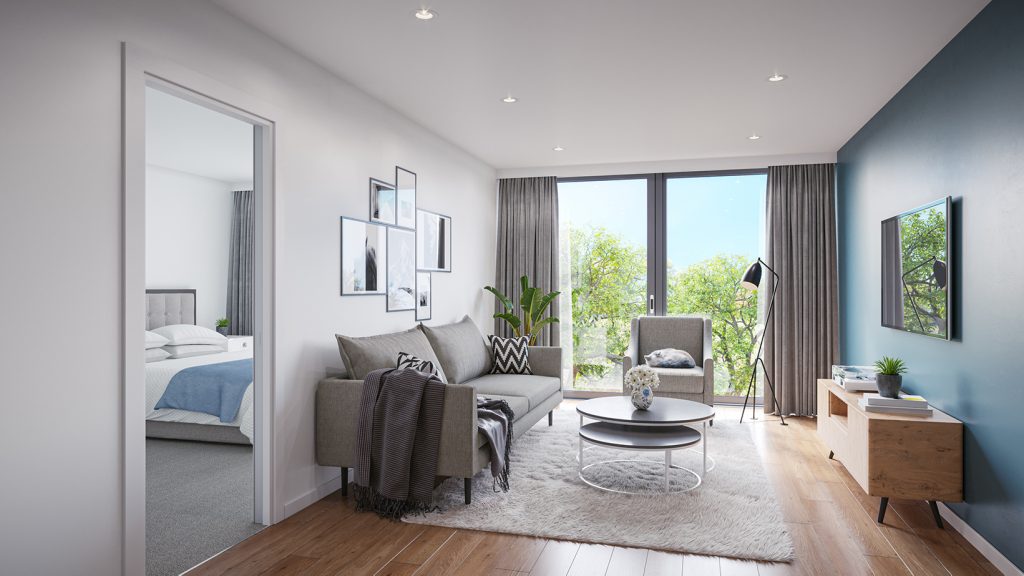 The group's current projects to be completed in mid-2023, is The Residences at Auckland's Central Park and it fits this bill to a tee by offering investors and their tenants a very attractive package in Ellerslie, close to the motorway and public transport that is sure to attract good tenants.
Safari Group's Senior Development Manager Simon Taylor recently presented the Ellerslie project on the property development show, The Deal and reiterated the importance of setting their developments close to transit routes. 
"The train station is five minutes' walk away and residents can be in Newmarket in eight minutes, or in downtown Auckland in just fifteen minutes."
It is also a short stroll to Ellerslie Village and its cafes, bars and shopping. Of course, there is also Sylvia Park, Ellerslie Racecourse, Cornwall Park and Epsom Showgrounds nearby.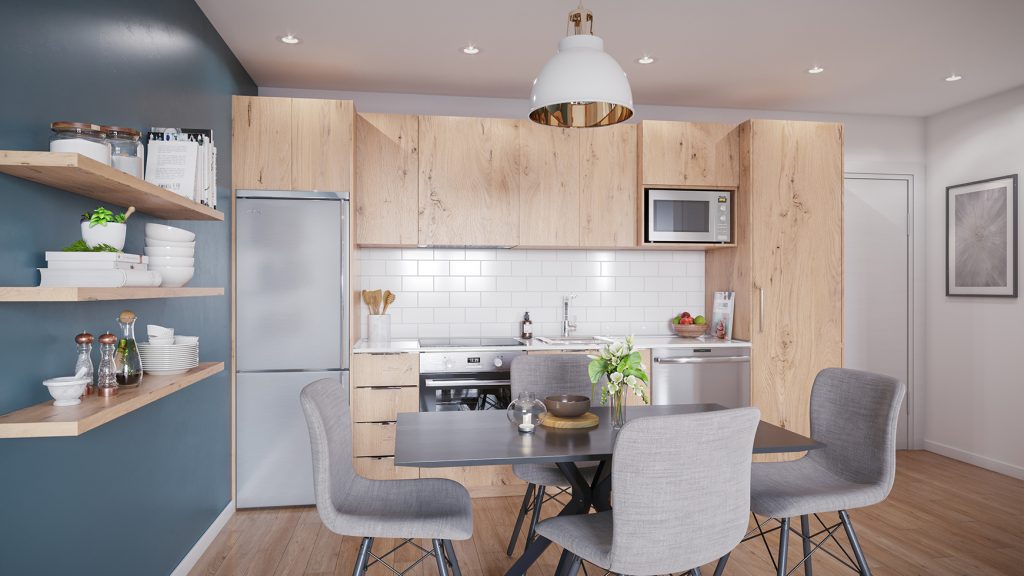 Plus, The Central Park precinct (the site of The Residences), is itself being designed to host a vibrant destination of food offerings and green areas. Injecting this sense of community to their developments is a crucial factor in the planning and design phase, according to Taylor.
"Here, we'll have a large rooftop garden, perfect for Friday drinks, birthday gatherings or a BBQ, plus a gym, and a café on the ground floor."
And when residents do draw themselves away from the community festivities, they can retire to high studded tastefully designed apartments which feature huge windows and high-quality fixtures and furnishing. While Safari Group might be an investor-focused developer, they really have given a lot of thinking to the quality of life for the tenants. 
Now back to the seat on the train bit but Safari Group is offering eligible and wholesale investors a 2% interest rate on their 10% or 20% deposits all the way through to construction completion, with that interest credited to the buyer upon settlement. Not only is this a better return than having your money sitting in the bank, but it also means that you can lock in today's value. Who knows where prices are in 2023. 
Residential studios start from $399,000, one bedroom from $599,000, two bedroom $765,000 and Dual-Keys from $930,000
For more information contact the team 0800 790 790 / [email protected] or book a virtual appointment here: 
The Residences at Central Park, Ellerslie – Invest in Apartments (theresidencesbysafari.co.nz)