Summit 2+ Smartwatch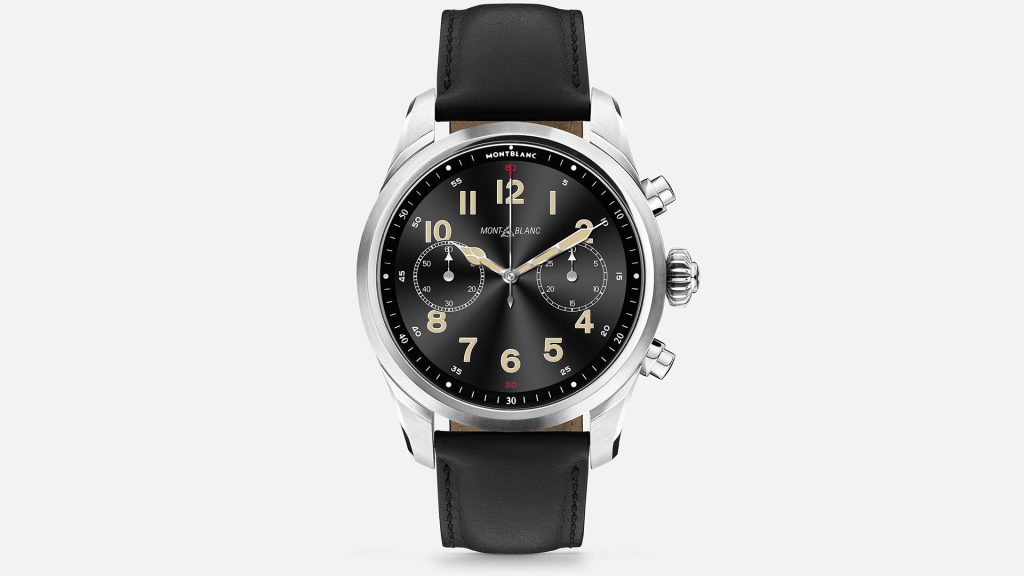 The Summit 2+ is the next step up from the Summit 2. It comes with a larger screen, this time 1.3", and in the process has a slightly larger body than its predecessor at 43.5mm. It's a touchscreen of course, but the rotating crown is always a nice touch.
As well as a built-in speaker, it's packed full of sensors, including the usual suspects as well as microphone, altimeter, accelerometer and gyroscope. Other improvements include increased battery life (30% longer) and cellular connectivity, so you can be online without the aid of a phone.
Summit 3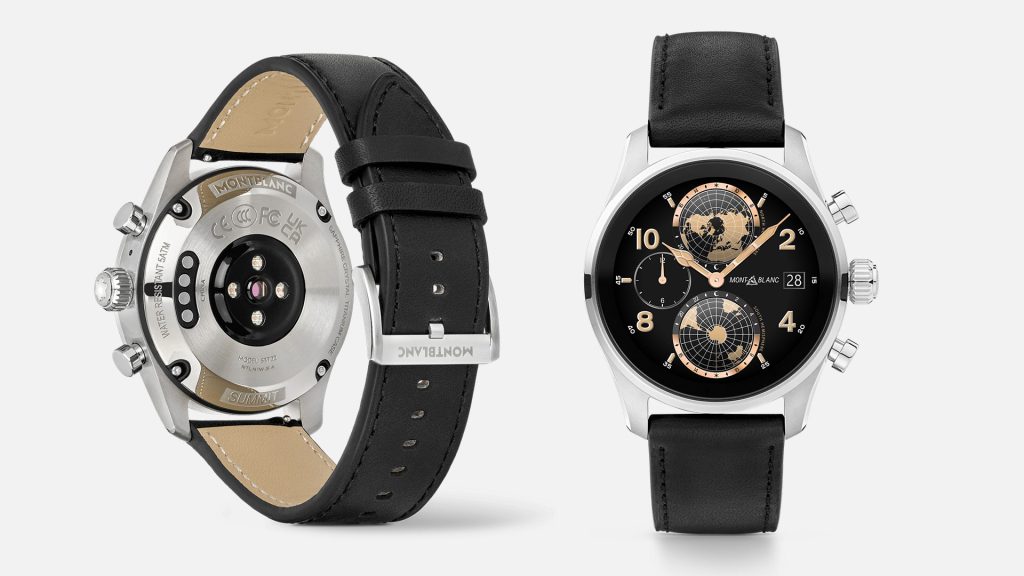 The Montblanc Summit 3 is about as versatile as it can get in the smartwatch space, taking advantage of Wear OS by Google to give you access to all the apps you'll ever need to tap away at on your wrist. It has a whole suite of fitness trackers so you can go from tracking your steps, all the way up to sleep monitoring and blood oxygen measurements. Notably it uses the brand new Wear OS 3, making it more snappy and responsive at a fraction of the cost of battery life. Expect more for less.
The exterior sports a calf leather strap for your luxury business exchanges. For a more sports-centric look, you have the rubber strap for more robust activity. Outside of this, Montblanc is offering a whole range of straps to complement any look you might be aiming for. There are three different versions to choose from, each coming paired with different straps; the Titanium Grey case paired with black calf and blue rubber straps, Titanium Black case with black calf and black rubber straps, and finally a Titanium Bicolor case paired with the Montblanc Extreme 3.0 British green calf leather strap and black rubber straps.
Find the watch at Montblanc Boutique Queen Street, Auckland.