For a little country at the bottom corner of the map, New Zealand continues to send its best and brightest off to battle or brighten the world.
And, they do a pretty good job of making sure the country keeps shaping itself in its own unique image here at home too, whether it be entertaining us or opening our eyes to the possibilities that are out there. We are proud to highlight these high achievers with our annual M2 Man of the Year awards and each year new hands go up while some familiar faces keep producing the goods. 2018 has been no different and whether it's our sportsmen that are defying logic by trumping the rest of the world, our visionary entrepreneurs doing the unfathomable or locals we get the pleasure of seeing often, choosing four finalists has been difficult once again. Here are our contenders for 2018.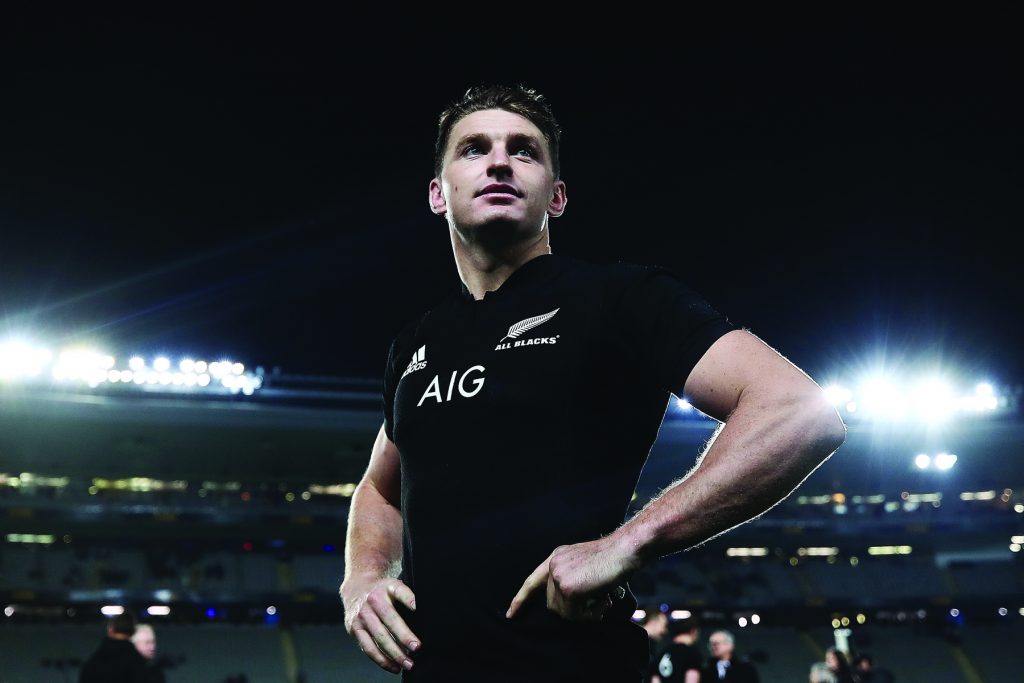 Beauden Barrett
When he scored four amazing tries at Eden Park against the Wallabies, it wasn't too hard to believe, amassing a personal best haul of 30 points in the process. Not in the typical All Blacks number 10 mould, Barrett encapsulates what the current team are to be feared for – attack. Sometimes to his detriment, Barrett's default is to create something out of a situation which is one of the key reasons he is the two-time defending holder of the World Rugby Player of the Year award. In an enigmatic 2018 season, Barrett has made the game look like a playground routine and has once again shown his knack for spotting the smallest slither of an opportunity whether at 10 or at fullback where he could arguably start.
The scary thing for oppositions leading into the World Cup in Japan next year is Barrett's age. At 27, Barrett has already one world cup medal and looks in good shape to be there in 2023. Approaching 70 Tests, Barrett is in the upper echelon of experience and has played plenty of pressure moments, hence why the oldest of the Barrett trio never looks phased. Whilst it could be argued Barrett hasn't enjoyed the same blinding success as his previous two season ownership of the ten jersey, in a flick of a switch he can become the world's most dangerous player. This was clear to see at Eden Park in August when he made the sublime look ridiculously easy.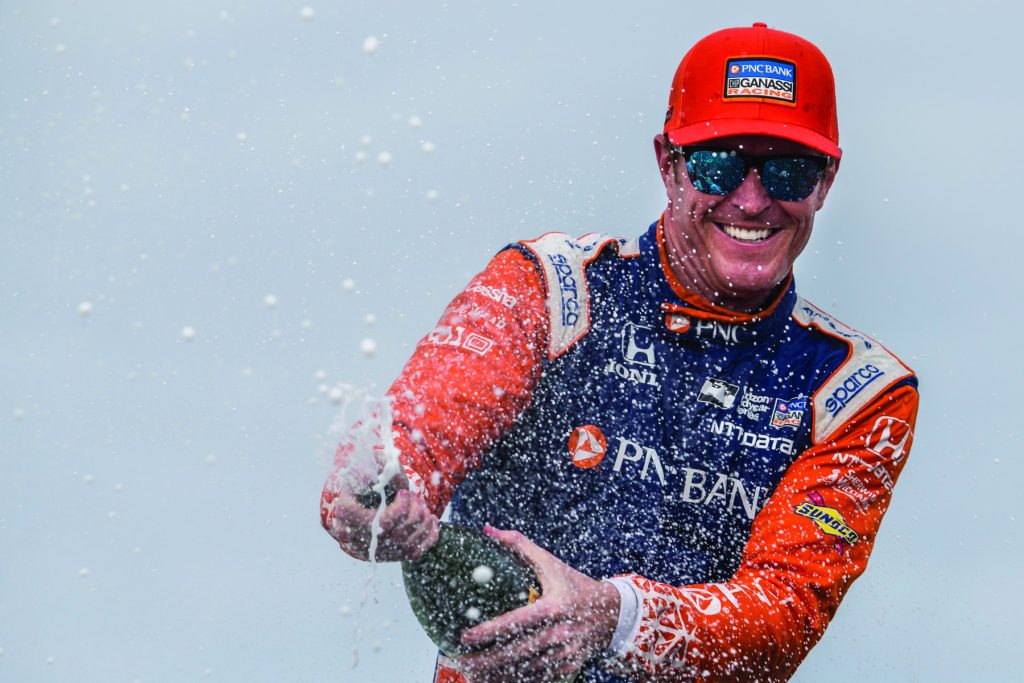 Scott Dixon
We may not realise or appreciate it down here in NZ but Scott Dixon is kind of a big deal in large parts of the USA. Longevity is one thing but Dixon's latest and fifth IndyCar series win comes in his 18th season, showing his supreme quality behind the wheel. The young phenom was always destined for big things when he rose above the pack as a teenager in various guises around the Australasian circuits. His ambition and talent was always going to take him further though and he would find his niche in 2001, his first start in the IndyCar/CART world. In under two months he had his first win, then in the short space of two years he had his first championship victory. With little local television or cultural exposure to the class of racing in New Zealand, it wasn't easy to relate to Scott Dixon's success, the local scene dominated by the V8's. A five year wait for his next championship curtailed his legend somewhat Downunder but Dixon rose to prominence again with his first Indy 500 bottle of milk. An understated and likeable person, Dixon was arguably one of the most underrated Kiwis around with his success not being ignored in parts of America where the smell of gasoline was like perfume. He never courted self-promotion in the very model of Kiwi humility but let his results do the talking instead, winning further championships in 2013 and 2015.
His most recent success sits atop a museum of awards, recognitions and silverware but for his continued excellence at the age of 38 and in his 18th season, his place as one of New Zealand's greatest ever sporting exports cannot be disputed.
Jeremy Corbett
If it's not easy being popular in the public eye (and ear) in New Zealand, then doing it for the best part of 25 years is worthy of recognition. Holding court with his self-depreciating humour and topical one-liners on the show 7 Days is where most people would know Corbett from, but the stalwart started his craft behind the microphone at More FM, a position he held for 18 years. While that was his 'nine-to-five', Corbett was making a name for himself as a stand-up comedian, appearing on Pulp Comedy amongst other fleeting comedy specials. In a ruthlessly tough industry that suffers from it's limited opportunity, Corbett maintained his popularity as a stand-up until the TV scene in New Zealand came up with some more ideas. While not in the same vain as his R18 stand-up routines, Corbett was a skilled and affable presence as MC and host on Deal or no Deal, which was destined for a short shelf life due to the game's simplicity. The show did however, remind people of Corbett's engaging comedy style and joke-writing ability, making him the ideal host of 7 Days and joint host of The Project.
Now in its 10th season and with over 300 episodes to show for it, 7 Days is a rarity in New Zealand. Several variety shows have been, gone and forgotten but the topical and relevant nature of the humour keeps the show fresh and entertaining. Never over playing his hand but playing the conductor of six fellow 'characters', Corbett has developed into the father figure of New Zealand comedy without cheesy dad jokes. To retain his popularity in the local fish bowl and demanding field deserves kudos.
Peter Beck
For many in 2006, the news of launching rockets down in the Hawke's Bay/Gisborne region sounded like a bunch of bored, intellectually gifted university students playing out a hobby. What we didn't quite grasp at the time is the present-day result of Peter Beck's creation Rocket Lab becoming a major player and innovator of satellite launch technology. Beck's current position sees him quite remarkably earning the financial backing of some major players in the industry including American behemoth Lockheed Martin. This is truly a story of New Zealand's geographical disadvantages meaning diddly when it comes to innovation and ambition.
There's a movie written all over Beck's story and the Southland born and bred dreamer had those around him attempting to rein in his 'absurdly unachievable' goals of launching rockets into space. With his eyes on the prize, Beck left home to work at Fisher and Paykel as a toolmaking apprentice, using the platform to test out his 'wild' theories. Believing in him early was Stephen Tindall of The Warehouse fame who invested in the Rocket Lab project after meeting him at Industrial Research (later known as Callaghan Innovation). Even then, the expectations from the layman amongst wasn't high and sporadic reports from the Mahia Peninsula didn't wildly excite. Little did we know what was brewing and Beck's ambitious project would develop to a stage where he could provide small satellite launching for a host of American companies. And, not just any companies, winning a contract to launch research satellites for NASA from this year onwards.
Beck's belief and sheer courage to follow his childhood passions is hard to fathom and while it wouldn't be far fetched to see a Kiwi earn his place at an institution like NASA, the fact the company is very much rooted and based in New Zealand is the real story.