Michael B. Jordan is one of those actors that you will never forget. As an audience watches him, even in the most harrowing of his roles, he gives a unique light and life to any character. When he's in front of the camera, his chiseled jaw, gleamingly wide smile and likeable personality makes him instantly recognisable as one of the coolest dudes in Hollywood.
Born in Santa Ana, California, Michael B. Jordan spent his childhood modelling for various US companies and brands.
Coming from a humble upbringing, his parents supported their sons ambitions fully, but there were definitely pitfalls in the young Jordan's life that got in the way. He grew up in a rougher area where drugs and gangs were frequent. It wasn't until he landed the lead role in Ryan Coogler's 2013 film, Fruitvale Station that he could use those experiences to his advantage.
In this film, he played Oscar Grant III, a black man who was killed by Oakland police officers in 2009. It was the strong political message, paralleled with the 'Black Lives Matter' movement, that got people glued to their screens and noticing this marvellous talent for the first time. Though he had acted on TV and film before, it was that film that really allowed Jordan to play what mattered to him and show the industry what he was made of. What he was (and still is) made of is resilience.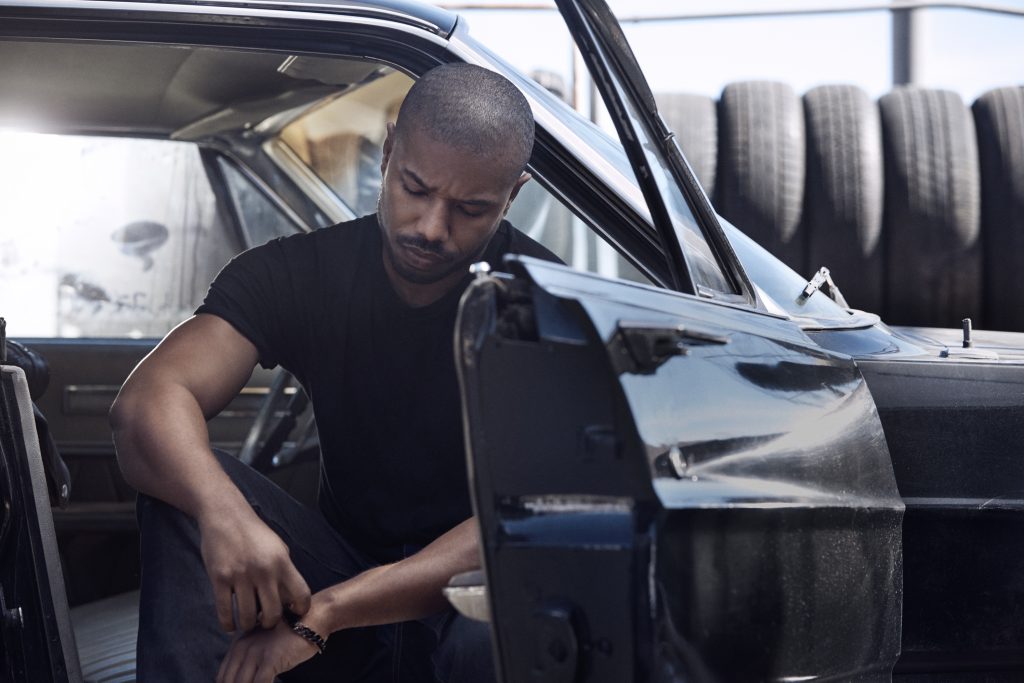 Michael B. Jordan is now one of the biggest names in the movie business. Adonis Creed in Creed and Creed II, the Human Torch in The Fantastic Four, Guy Montag in Fahrenheit 451 and, of course, that supervillain who tried to take over Wakanda. With the mega-success of Black Panther, Jordan has and continues to show resilience and redefine the movie industry. He's a leading voice in representation and inclusion with his own production company, Outlier Society Productions, that welcomes a diverse range of new talent.
Recently, he was made the first ever face of Coach Men fragrance, collaborating with the Creative Director of Coach, Stuart Vevers. Notably, he is one of the most well-dressed actors out too. Whether he's on the red carpet, at a charity event, or travelling, his style oozes smart-casual, verging on suave. His style is one of a kind.
We sat down with Michael B. Jordan to talk about life, grooming and success.
Can you tell us where you are right now and what for?
I am at my first campaign shoot for Coach Fragrance—my first campaign shoot ever.
How did your collaboration with Coach and Stuart Vevers start?
I've known Stuart for some years. I had a chance to go to some of his fashion shows and we started to build a relationship. I really enjoyed his designs and things he was bringing to the table. We started collaborating and formed an organic relationship. Years later, here we are, so I think everything fell into place.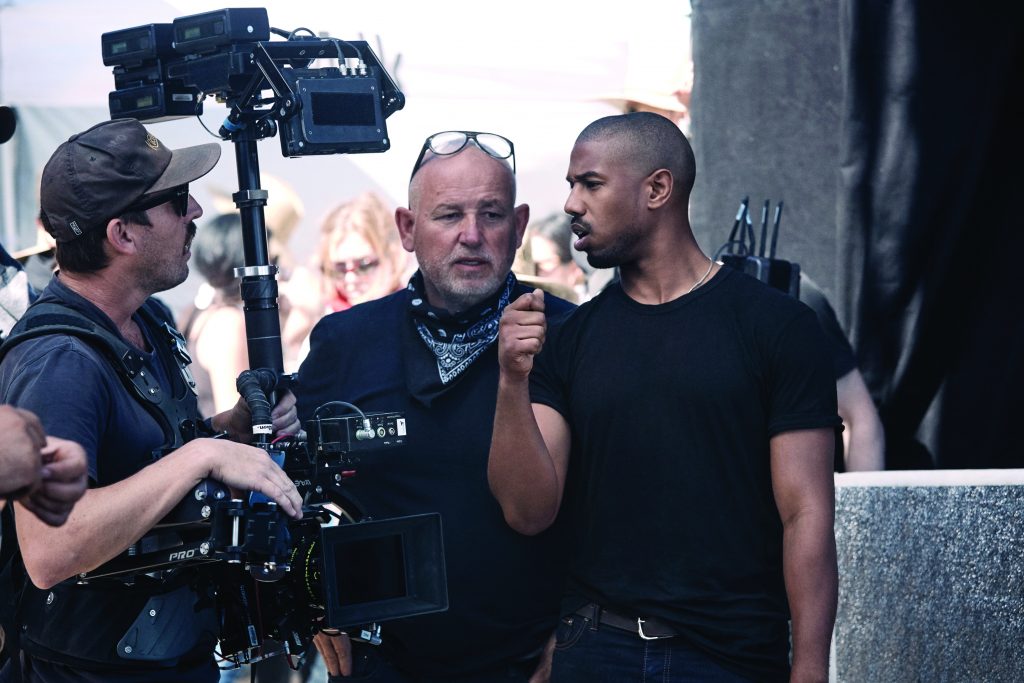 What does the brand mean to you? How do you relate to the men's line?
Coach's brand really relates to me in the sense that they're very confident with their brand and with themselves and they're not scared to push the limits and to try new things and to experiment and collaborate. That pioneering spirit that Coach has always brought to the table is something that I've always connected with and something that I've always wanted to be a part of.
You've been wearing Coach for years. Do you have a favorite Coach piece?
Two pieces. They have this bomber jacket that I'm obsessed with. You know, Coach does bags the best. I have this backpack that I've probably worn more times than I should have. It's probably a couple seasons ago and I always have it with me. So yeah, probably my backpack and my jacket. Those are my two favorite pieces in general.
What are some of your favorite scents?
When I heard you ask that question, the first thing that popped into my head was my grandmother's rum cakes. Going to her house and just walking in the front door and smelling the cakes being baked. Just makes me feel at home and comfortable.
Freshly cut grass is another strange one. Growing up in New Jersey, I was always mowing the lawn and stuff like that. So I think freshly cut grass is a smell that I remember very strongly.
My mother. My mom's smell when I give her a hug is something that is very close to me as well.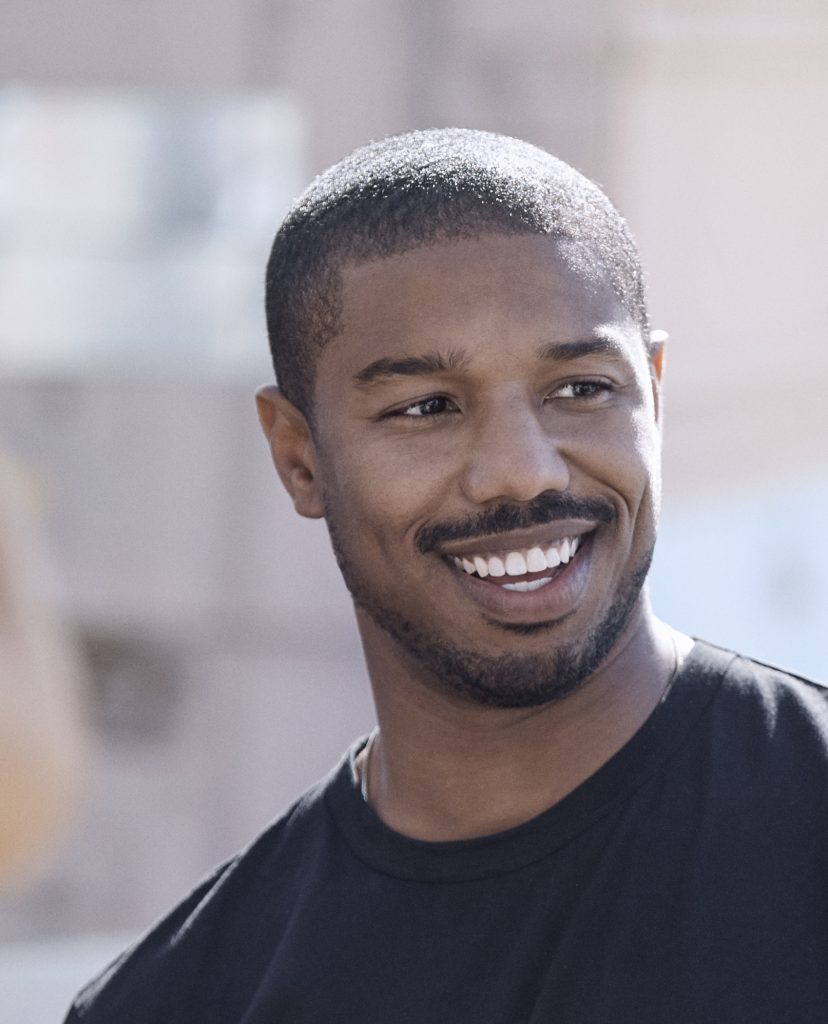 What was your first experience with fragrance?
I think the first time I really started to pay attention to fragrance was at my best friend's house. He had an older brother and he had colognes and all the things I looked up to whether it was fashion, cars, video games or colognes. With colognes, I was like, "What's this?" You know, I sprayed it on. I remember going out and I gave someone a hug and this woman was like, "Oh, you smell really good," and I was like, "Oh really you notice that, you smell that?" That's the first time I correlated that people were actually paying attention to what I smell like. Once I knew that, I was like okay, smell good. Girls will think you smell good, that's a good compliment. I think from then on it was just cologne 24/7, not overdoing it, but just enough.
How do you choose a fragrance?
For me, how I pick colognes or what I smell like, it can't be too overpowering. You know, I don't want it to be so pungent or so strong that it can be a little bit of a turn off or a little abrasive. So subtle smells. There's an evening cologne, then there's more of a day cologne that's a little lighter. Then you have some earthier or smokier notes at night when you want to go out. Something that can last the whole night.
You've had a really busy year filming, traveling, shooting campaigns. When you're not working, what do you like to do for fun?
When I'm not working or asleep, it's great. I used to play basketball a lot. Sports, anything athletic. I like getting outside honestly. Being able to see different things, being in nature, traveling whenever I can. It's really important to see different things and get inspired by the world that's around us. Spending time with my family. I'm always going a lot, so whenever I get to spend some quality time with my brother, my sister, my mom and dad I try to soak up those moments as much as I can.
You spend a lot of time between two different coasts. Do you have a favorite spot in New York? What about LA?
I spend a lot of time in Lower East Side Manhattan. I have a lot of friends that are over that way, so I'm constantly popping in and out of town just catching up with the people that I care about on that side. I go over to Newark, New Jersey as much as I can. The East Coast is a different vibe, a different feel. I have equal love for both, but my heart is on the East Coast most of the time.
Do you have a fitness/grooming routine? How do you keep it up on the road?
It varies honestly. It depends on what role I'm preparing for or if I'm coming down from a character. For Creed, I was walking around almost 200 pounds for about 8-9 months, almost a year. The next film, I was playing Bryan Stevenson, he's an attorney in this project called Just Mercy, and I had to lose 15-20 pounds, so now here I am. So it really, really depends. Whatever's specific for that role or that project, I do a specific routine. When I'm trying to bulk up, I'm eating a lot more, I'm eating more often, and I'm working out a lot. If I'm trying to lose weight, I'm not eating less but different types of foods— a lot leaner. I'm not working out as much, doing a lot more cardio. All of that plays into how I'm trying to fluctuate in weight.
You embody strong characters, who is your role model?
It's hard for me to really choose a role model, but I would have to say the closest thing would have to be my dad. He is somebody that I look up to, constantly measure myself against and keeps inspiring me every day.
You'll also like: