Ever watched a DJ at a party and wished you could do that? Well, Pioneer DJ have brought out the perfect controller to get you started, even if you're a complete beginner. The all-new DDJ-FLX4 has a professional feel and its simple, user-friendly design makes it super easy for you to find your way around the controls and, even better, it actually makes it sound like you know what you're doing! Plus, it also comes with heaps of tutorials to help guide you through the basics.  
New features for easy track mixing and applying pro-sounding effects 
The DDJ-FLX4 is a 2-channel unit based on the professional layout of the DDJ-400 but its simple interface and user-friendly design makes learning to DJ even easier. Even if you have no idea of how to mix, you can get started right away with the Smart Fader feature. This automatically adjusts the volume, bass volume, and BPM of the music allowing you to transition from one track to the next by simply moving the channel faders or crossfader – even if you want to go from one musical genre to another, which is normally hard to get right. Plus, with Smart CFX, you can easily just twist a knob to apply a combination of effects that will add drama to the sound. Like you planned it all along!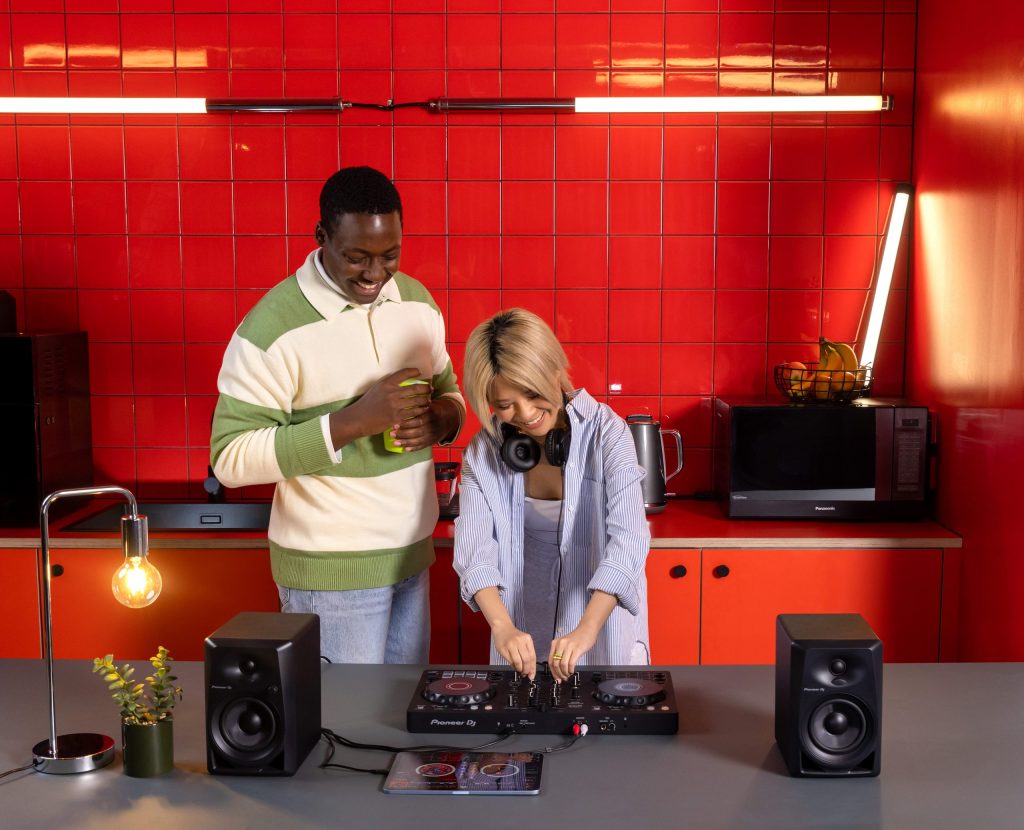 There's also a choice of DJ software to mix music with, including free use of Performance mode in rekordbox for Mac/Windows and on your iPhone, Android smartphone, iPad, or Android tablet. Serato DJ Lite is also free to use with the controller and enables you to play music files stored on your device, as well as tracks from TIDAL, Beatport Streaming, Beatsource Streaming, and SoundCloud Go+ – although you may have to take out subscriptions on some of those.  
Don't be shy, share with your friends!
When you've built up a bit of confidence and are ready to share your performances with friends and followers, the DDJ-FLX4 is ideal for this too. Its USB audio output of the sound from the microphone means you don't need external equipment such as a mixer or a soundcard to add your voice to your mix. Instead, the sound from the microphone is output from the controller along with the music, so you can easily share your set via a stream from a single computer.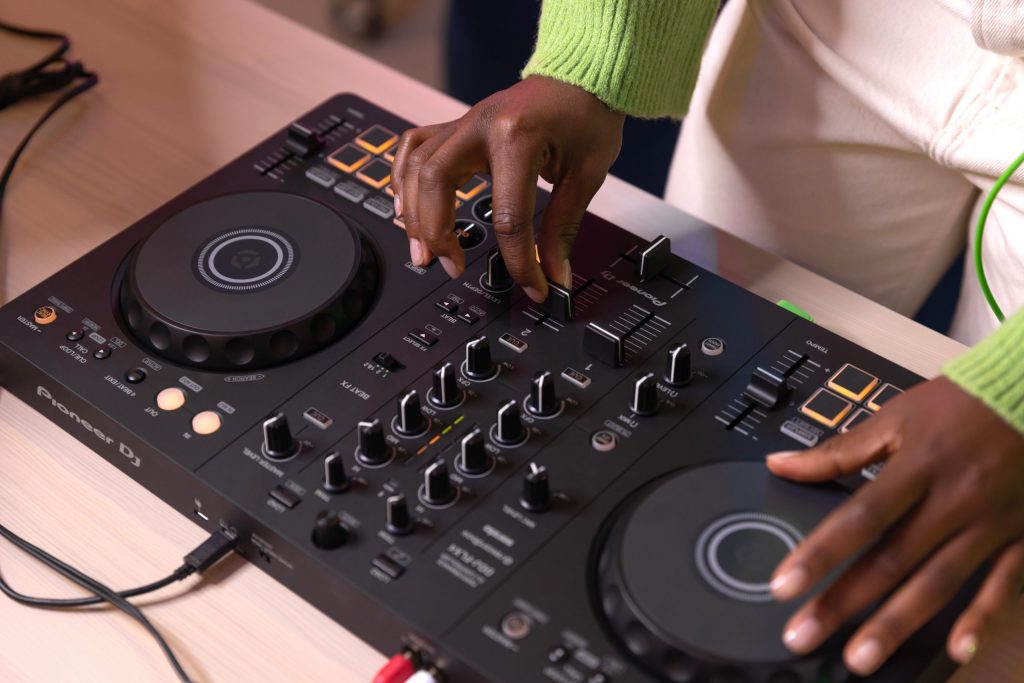 So don't just wish you could DJ because with the Pioneer DJ DDJ-FLX4 you absolutely can, and virtually straight away too! To use it with rekordbox for free, click here to install the PC/Mac version of the software. To use the controller with Serato DJ Lite for free click here.
Learn about the DDJ-FLX4 and more on https://pioneernz.co.nz/collections/dj