A Night On Earth In Scotland is a new and limited edition expression from The Macallan; a celebration of the Scottish tradition of Hogmanay, marking the end of one year and the start of another. And it's so good you will probably want to celebrate Hogmanay all year round!
Hogmanay is a celebration that marks the end of the old year and the beginning of the new year. The tradition of first-footing, where the first person to cross the threshold of a friend's or neighbor's house after midnight presents gifts, is a key aspect of Hogmanay. The gift of whisky has been a common offering to bring good luck to the householder for the year ahead. The Macallan's 'A Night On Earth In Scotland' is a tribute to this tradition and is released each year in time for the gift-giving season, offering a unique and memorable gift for whisky lovers.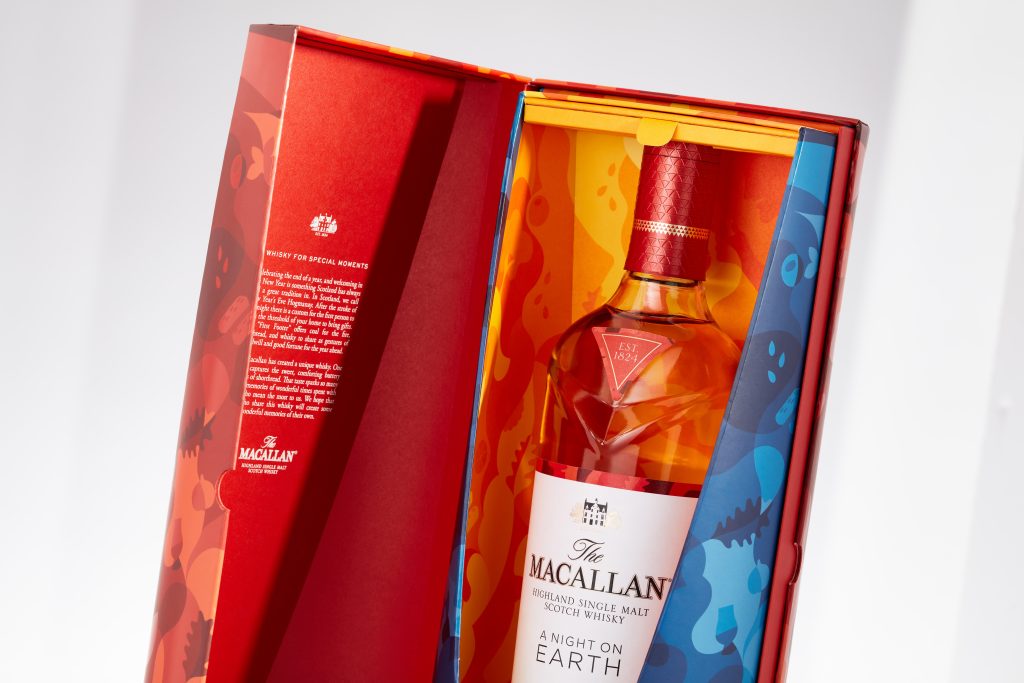 The Macallan has a rich history of crafting some of the finest whiskies in the world, and A Night On Earth In Scotland continues this legacy. This unique special release is a mix of spirit from three different cask types, with the majority of the flavour coming from first-fill ex-bourbon barrels. The addition of ex-oloroso sherry casks, both American oak and European oak, further rounds out the vatting, creating a unique and well-balanced flavour profile.
At 43% ABV, A Night On Earth In Scotland is bottled at a higher strength than the previous year's release, resulting in a bold and full-bodied dram. The nose of this whisky is dominated by the unmistakable aroma of mince pies, with nutmeg, cinnamon, and cedar wood rounding out the sides. On the palate, this Macallan expression is predominantly sweet, with cherries and currants on display and complemented by vanilla and toffee notes. With time, hints of citrus, shortbread, and boozy, stewed peaches emerge, adding further depth and complexity to the dram. The finish is light and short, trailing with a slight bitterness as the oak takes over.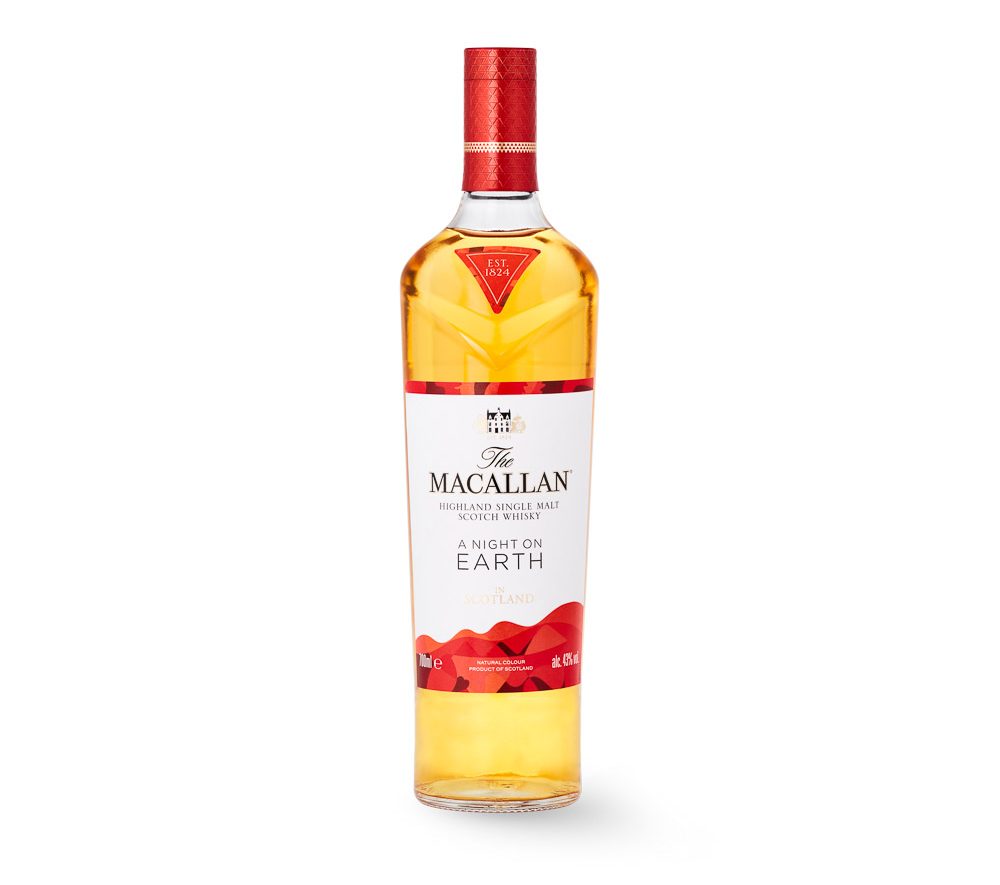 This latest Macallan release comes in impressive packaging, reminiscent of Russian dolls, and has been launched in Australia at Grain Bar in Sydney. The brand ambassador, Josh O'Brien, led the room through a tasting of three of Macallan's Double Cask range, sharing the brand's story and its six pillars. However, it was A Night On Earth In Scotland that was the star of the show.
With its lighter style and prominent cereal notes, this whisky is vibrant, complex, and multi-faceted, showcasing The Macallan's commitment to craftsmanship and quality. Whether enjoyed with friends or gifted to loved ones, this limited edition expression is a must-try for whisky lovers and collectors alike.