7 Kiwis Over 100 years old with firearm licences
490 Firearms stolen in 2021
1,161 Licences revoked in 2021, the highest since… 2020
10 Around the number of guns the police encounter each day nationwide
240,038 Active licence holders.
Countries with the Highest Total Gun Deaths 2019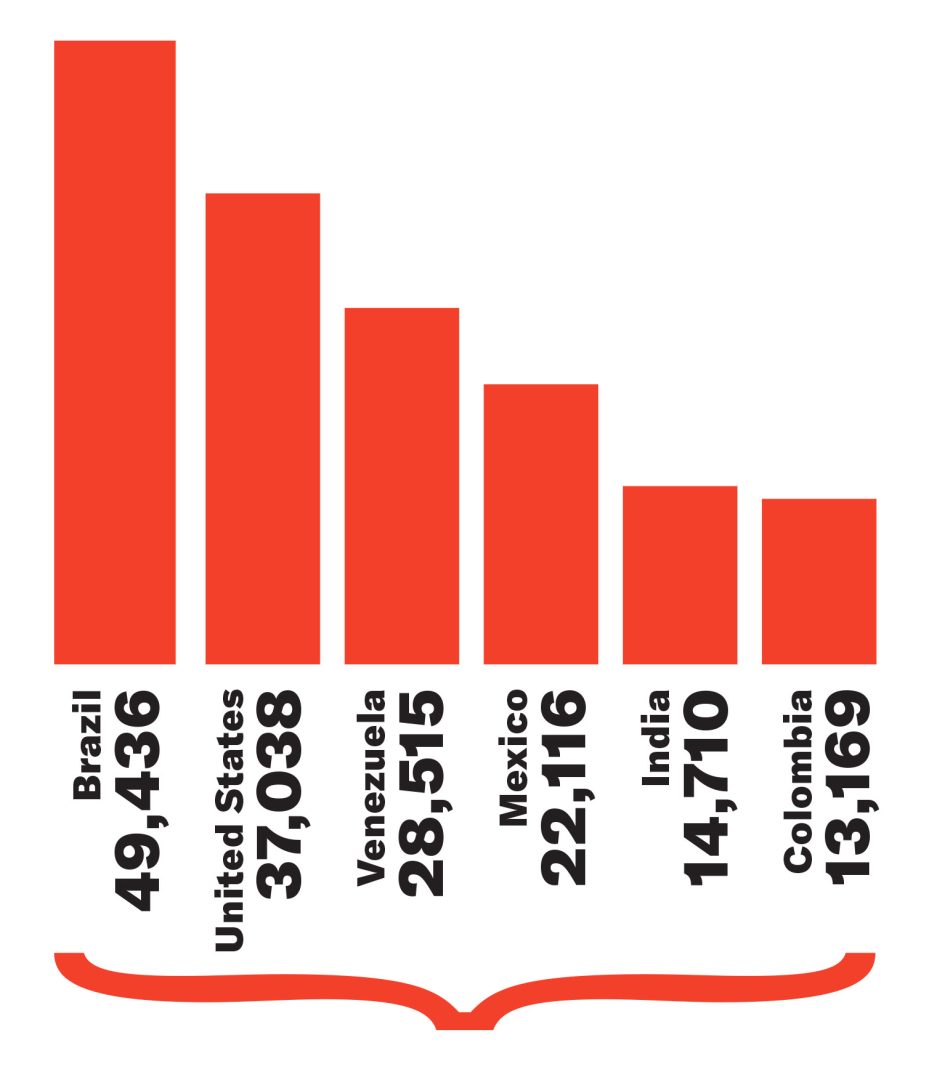 This was 65.9% of total gun deaths globally in 2019. In the United States this number jumped to 45,222 in 2020, 43% were murders, while 54% was suicide. 3% were cops and "misc" unintentional deaths.
246 mass shootings in the USA in 2022 (as of June)
This is tracking with 2021, the worst year on record with 692
0 The number of times thoughts and prayers have stopped future shootings
Civilian Gun Ownership per 100 People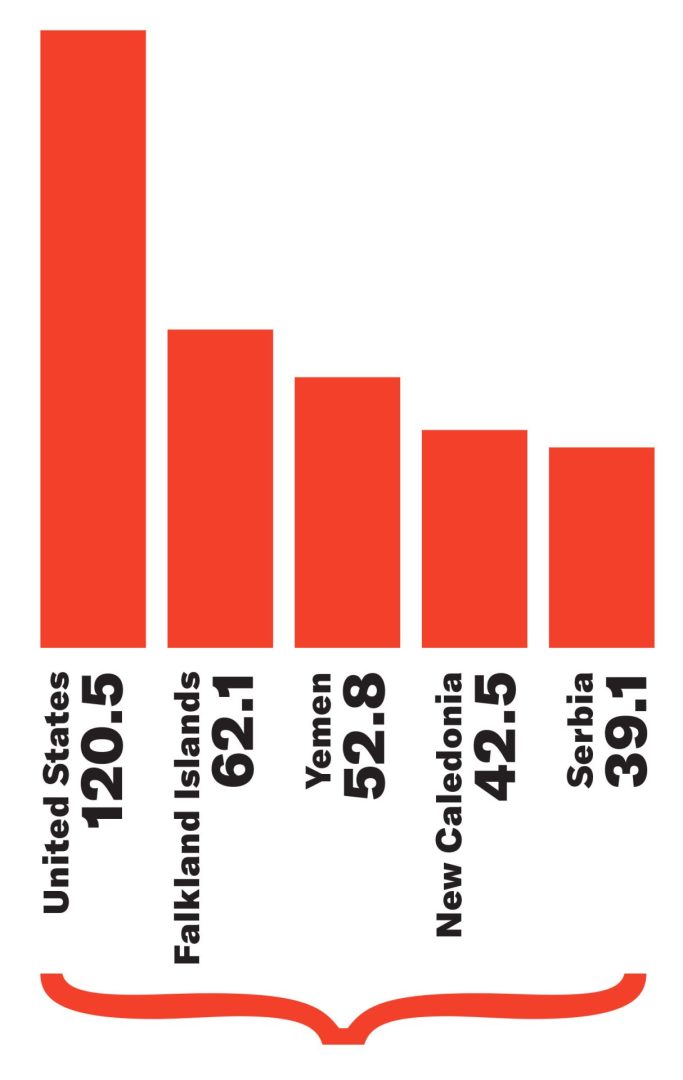 The USA has more guns than people
In 2017 in the USA there were 393,347,000 firearms in civilian ownership. Total population: 326,474,000. And somehow we catch grief for once having a lot of sheep.
NZ Sources: police.govt.nz/about-us/publication/firearms-data | nzherald.co.nz/nz/guns-on-the-street-10000-firearms-encountered-by-police-on-duty/RMFFKCSQ7YJZMJI7XJ7OE2UC4M/ International References: worldpopulationreview.com/country-rankings/gun-deaths-by-country | worldpopulationreview.com/country-rankings/gun-ownership-by-country | edition.cnn.com/2022/06/07/us/2022-shootings-pace-worst-ever/index.html | pewresearch.org/fact-tank/2022/02/03/what-the-data-says-about-gun-deaths-in-the-u-s/