This is what Super Yachts in 2030 will look like. Well. At least one of them will with any luck. Designed by award winning designer Jozeph Forakis, meet the Pegasus. This sleek little 288 feet long beauty is pegged to be the first 3D-printed Superyacht (integrated hull and superstructure) and is designed to be "virtually invisible" in both the optical and carbon footprint realm. Who doesn't want an invisible yacht to go hang out in shipping lanes?
The futuristic yacht was conceived on a beach in Koufonissi island, Greece. "I was inspired to create a yacht as close to the sea and nature as possible, made of clouds floating above the waterline," Forakis says, "I wanted to honour nature by blending into it, becoming virtually invisible."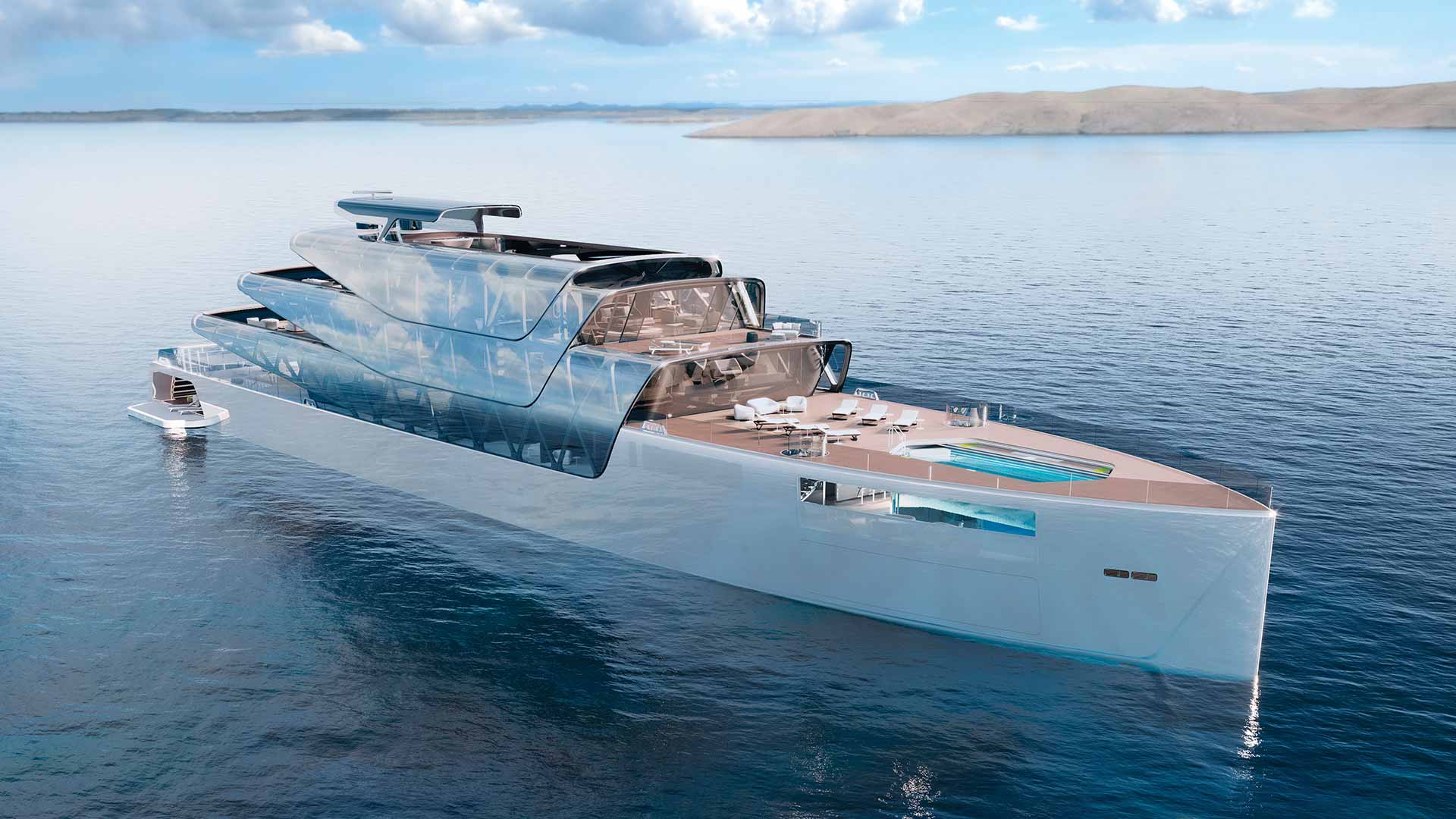 The tech necessary to pull this off is pretty impressive. Using robotic 3D printing to develop a mesh framework integrating both hull and superstructure it can create an extraordinarily strong and lightweight structure that can be produced using less energy, material, waste, space, and time compared to conventional construction done by disgusting flesh bags- I mean skilled artisans.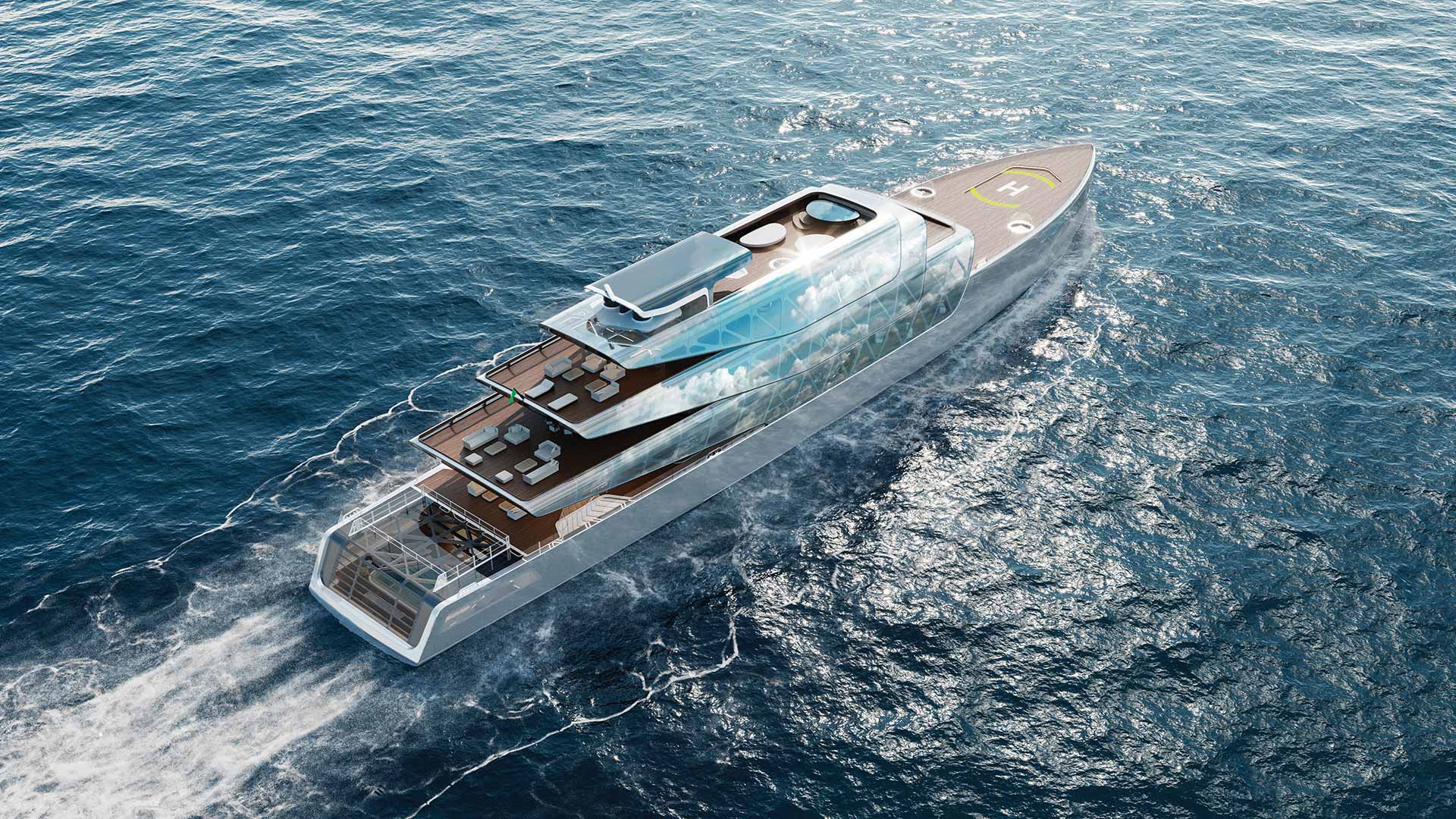 Maintaining its eco-conscious design ethos straight into the heart of the Pegasus is a central "tree of life" spire which reaches through all four floors accompanied by a spiral staircase. At the base it emerges from a reflective pool surrounded by a zen garden. Midway up are spacious guest lounges with plenty of living greenery and natural light penetrating throughout. At the very top, of course, is the owner's master-suit with a large private terrace so they can look down upon their kingdom.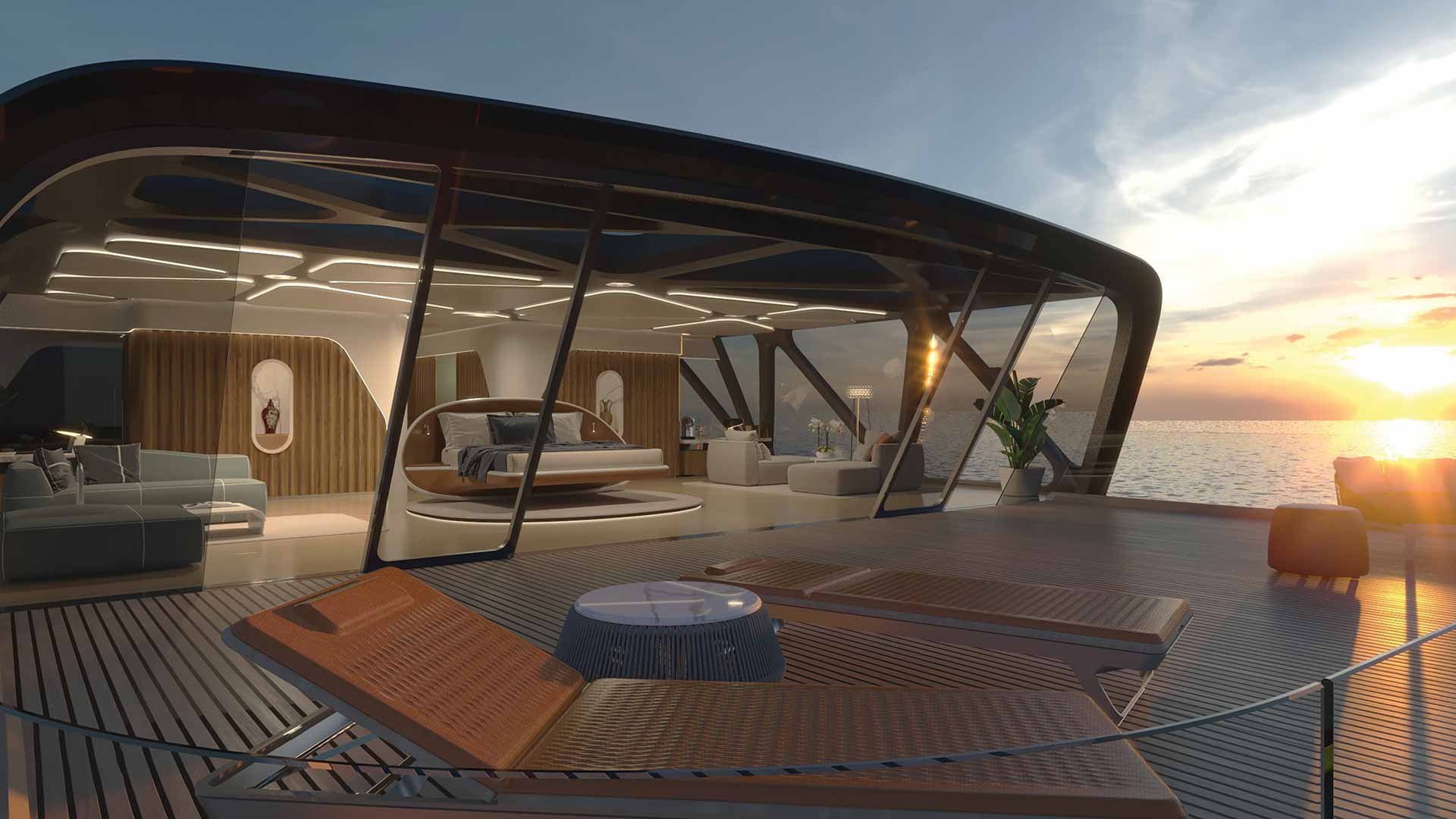 The forward pool club has an aquarium-style lap pool and expansive horizontal windows that transform into open balconies on both port and starboard. When closed, the pool cover functions as the helipad. "Everyone out of the pool! The helicopter wants a turn."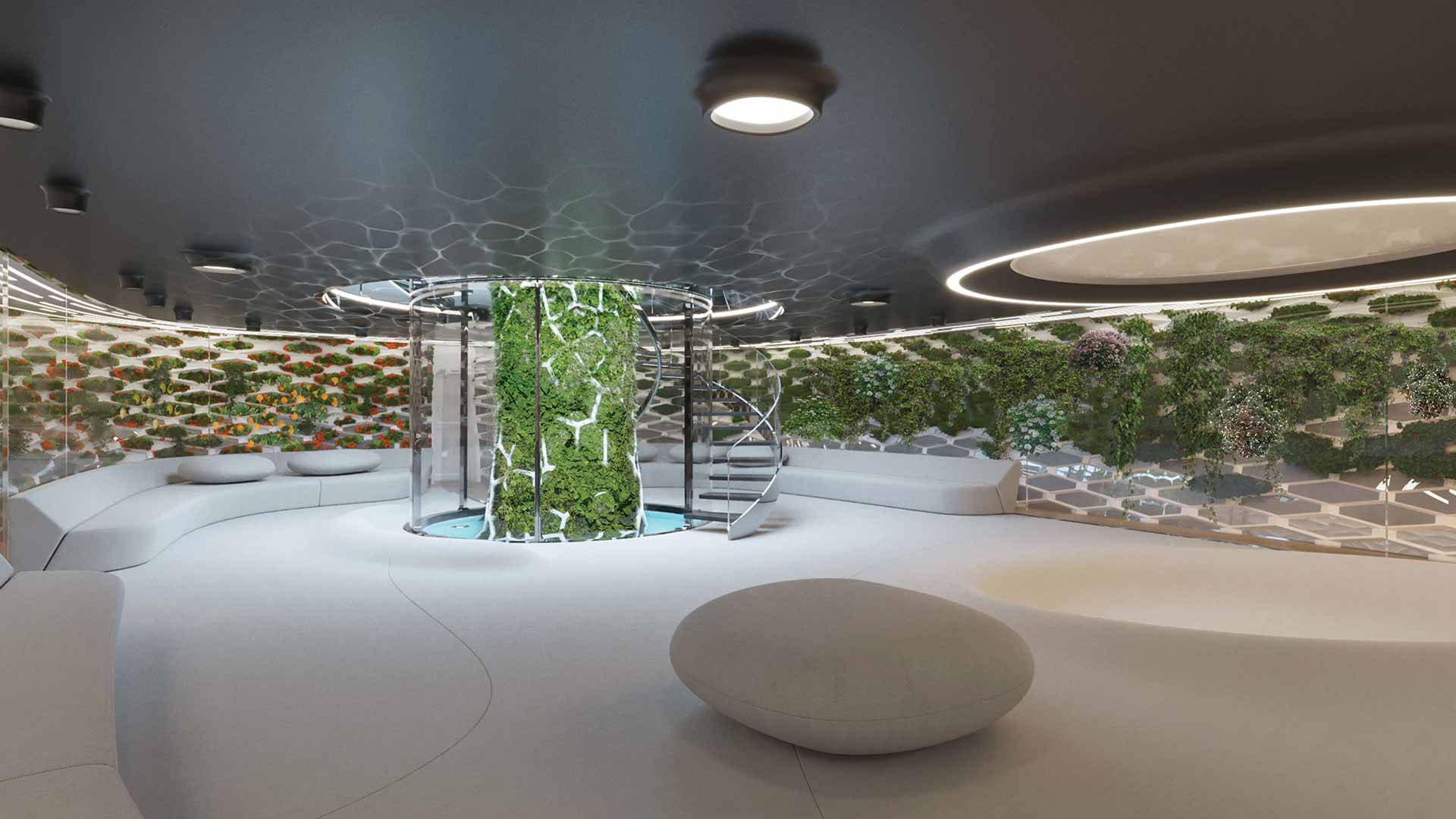 At the aft of the ship, the open beach club with an oversized Jacuzzi and fold-down balconies transforms into an enclosed solarium with sliding glass panels across the ceiling and down the transom bulkhead.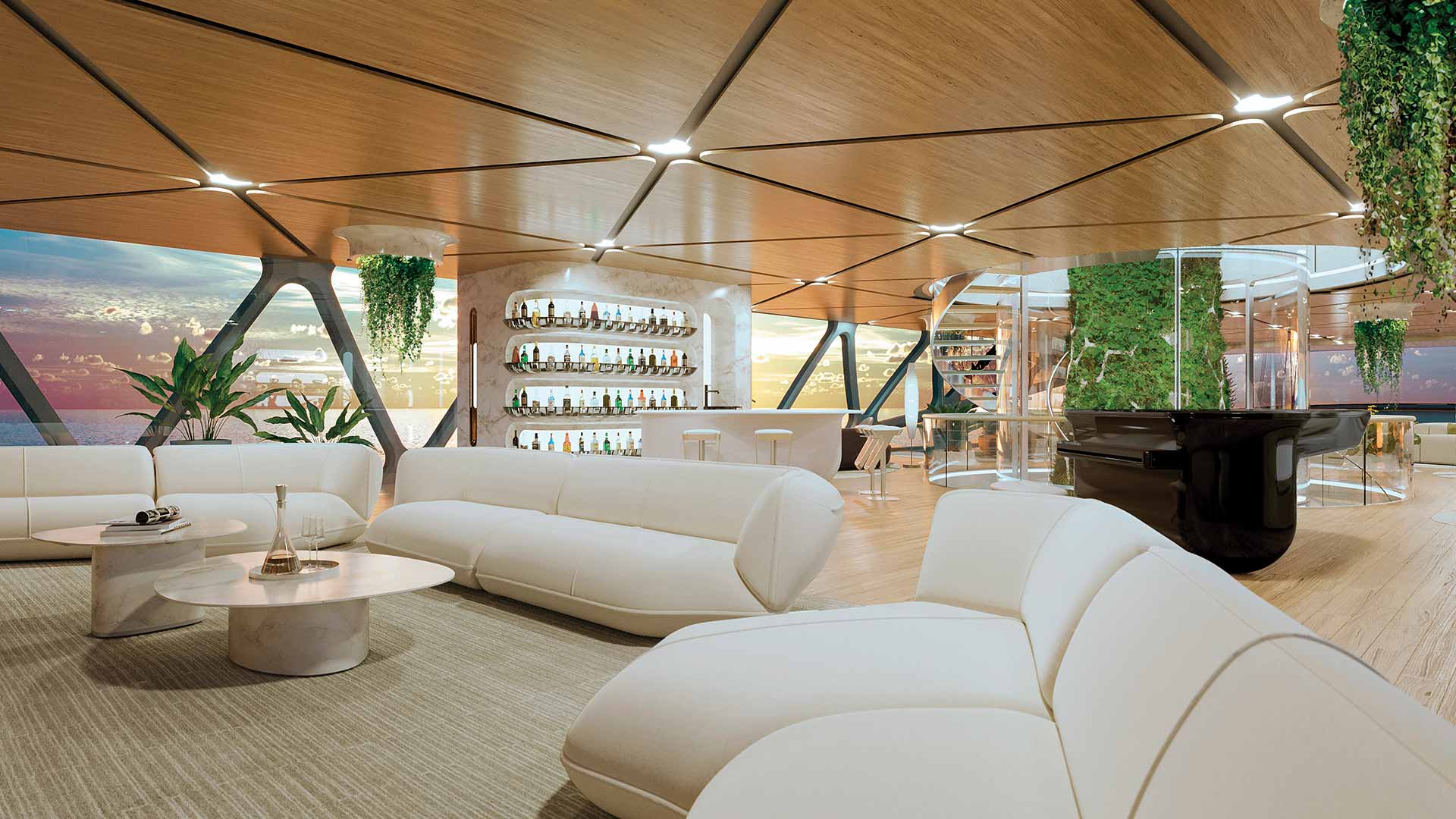 Other initiatives onboard lowering the carbon footprint includes solar panels which generate electricity for sea-water desalination, deionization & electrolyzer. The electrolyzer extracts H2 from the sea-water which is then stored in high-pressure tanks as a long term energy source.
I'm going to be dreaming about all the emissions my yacht doesn't give off as I power away from it in my private helicopter at the end of the day.