Nick Cowper joined coffee roasters, Hummingbird as a 16-yearold the day after his parents' purchased the business in 2000. 18 years later, he is the GM of a company that has a global network of coffee growers with a focus on fair trade and community growth around suppliers, a company that has gone through equity investment twice and a company that now has charitable trust focusing on New Zealand community projects. No wonder Nick drinks 8-10 coffees a day.
How many cups of coffee do you normally drink a day?
It depends. I probably have 2-3 long blacks, but then I always have a plunger at home and then I'll have some in the office. So probably 8-10
Wow. Does that work for you?
Well I never get sick. I think I've only ever had one sick day in my entire professional career. I say it's the coffee.
Is there an average day for you? Apart from drinking coffee.
There are similar days but there's no day that's the same, I love everything about the industry, from production to the café space and getting product to market. There is always a different challenge each day to sink my teeth into.
Where you've got so many different elements and so many different focuses, is there something at the core of that? Something that your overriding focus is on?
We have a bit of a restless spirit at Hummingbird. Our focus is to continually look at how we can improve. Coffee is the biggest driver and that's what I'm all about. We source amazing product and then we've got to treat it with care and attention. From there it's how we're packing it, and once it's packed fresh daily, then it's about getting it to market fast and getting it on the shelf. And that's the hardest thing about a product like coffee, all this care and attention and at the end of the day who brews it, will make or break it.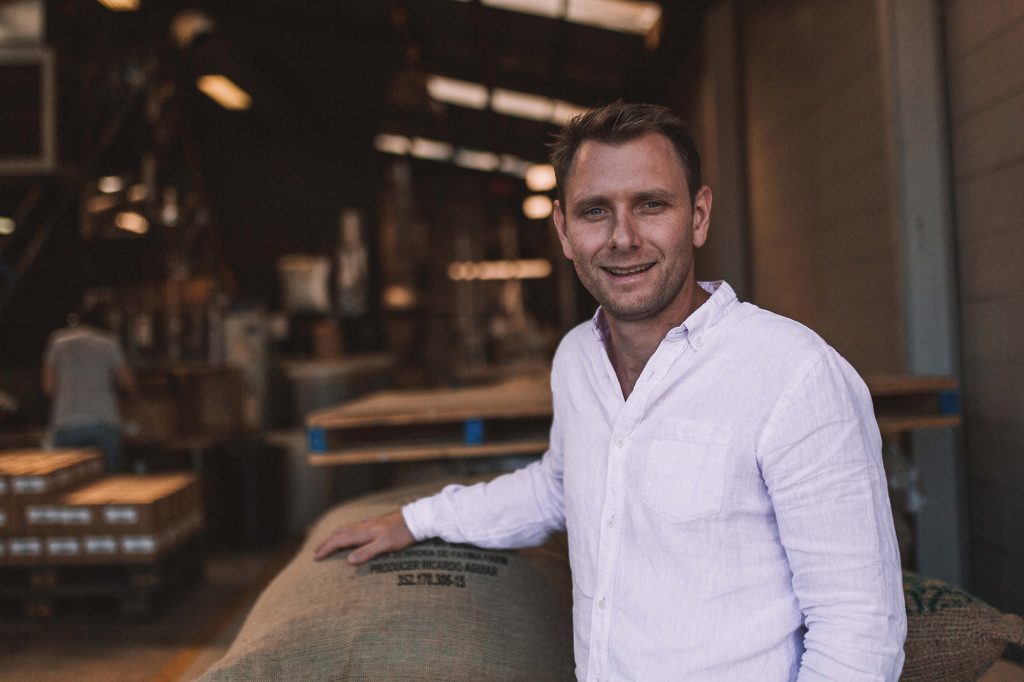 As a company, you've been roasting since 1990. Obviously, things have changed a lot in this space. There seems to be a lot more competition, it is very in vogue. How have you remained competitive along the way do you think?
When we started, we were one of the first in New Zealand. At the core was product and quality. A lot of things have come and gone, as fads come and go, but we still focus on sourcing the best coffee we can, and treating that with respect and care by hand roasting then blending.
Along the way we've had significant key milestones, such as being the first company to directly import Fairtrade organic coffee into New Zealand; which has been one of many great advantages to the business. Now, a hygiene factor with most coffee companies – we're proud to be a leader in area. I think how we stay competitive is we're producing incredibly consistent coffee blends that have a rich story behind them. We do what we say, we believe in what we say, and we live and breathe it.
Since 1990 has there been much evolution around the innovation and technology side of things or is it still pretty much the same?
As with any industry, there is always change. Innovation and technology in the coffee industry is based off traditional techniques that haven't drastically altered over the years. The only thing that has changed is the volume of product that can be shifted in a day and how we distribute it. When we first started, there was never a huge amount of industry knowledge around the freshness of the green bean and basic coffee practice. We're proud to be New Zealand Coffee industry leaders with our sourcing of green beans which we see as equally important as the roasting is. As the industry has evolved, so has the seasonality, and changes of flavour where we predict there will be change in the future.
From a product side of things do you have to adapt to that as well? Does the technology or the way people are extracting, does that influence flavour profile?
We have what I would term 'flexible blending'. Our OOMPH! blend is our biggest selling SKU. But when we launched that in 2004, we found that it was dramatically different from a blend DNA perspective than what it was originally and that is obviously taking into consideration that peoples' pallets are continually changing.
When you are getting more of these controlled machines, you generally will get a little more acidity from your coffee, a little bit more flavour, a little less of that earthy body. We continually change profiles and the blend make up. I'm a French press man at home and espresso at the roastery, but I'd definitely say we have noticed a shift in what people's expectations are, they don't want that short sharp profile, they want flavour, depth, and character. Technology is constantly changing and subsequently you are going to get better quality, because when you are dealing with the natural characteristics of the coffee obviously, some are good and some are bad. It's a bit more challenging
to make sure we are continually getting pre-shipment of green beans and then getting the right product for the customers and the consumer's pallets.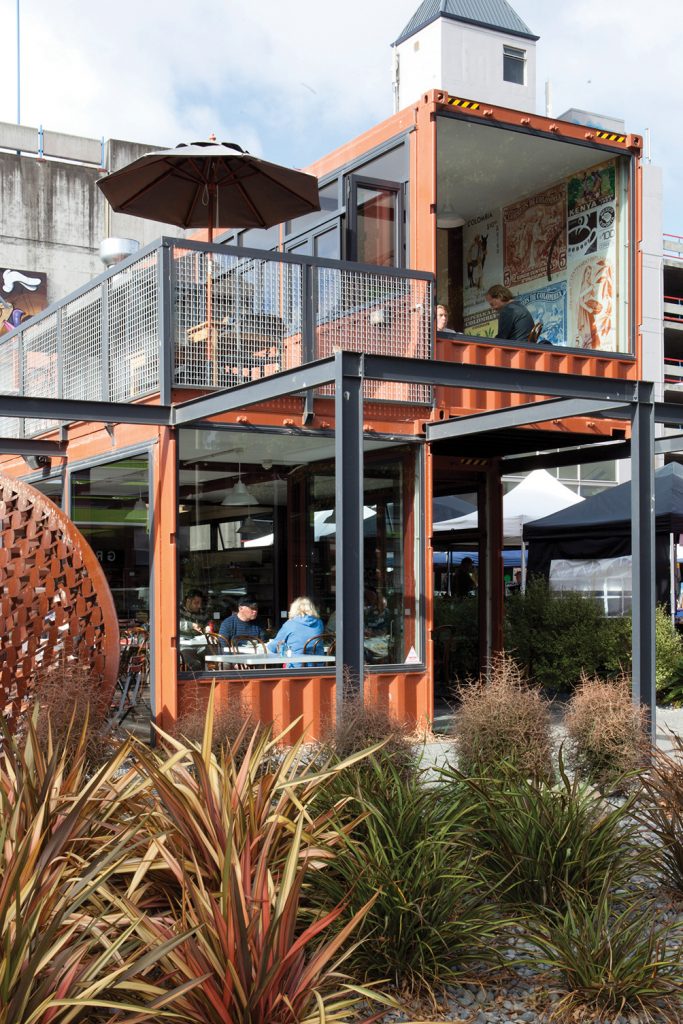 How do you rate New Zealanders in terms of our pallet? Are we a sophisticated bunch?
I think we are very sophisticated. I always say we are a nation of traders. There are a lot of people who will go and do anything, it is a very competitive environment. I'd say we are very spoilt, there is a lot of great coffee to be drunk here. You kind of take it for granted about how good and how far we've gone from that late 90's emersion of the café culture and losing that tea room. Like the big frothy cappuccino, to getting into more of that sophisticated flat white and single origin blend. I think New Zealanders definitely expect a good brew every time, anywhere else in the world it is really challenging to get the consistency of a truly good coffee.
You mentioned Fairtrade and the organic side of things. I understand that there is marketing benefits from that,so a lot of people have jumped on the band wagon, but do you find from an altruistic point of view that there is some compromise that you make along the way as well? How do you balance doing good and returning profit?
To be fair I think you can do both. Yes, we are a commercial enterprise and we do generate profit, but I think if that is the only thing you are after, you will never fully understand the benefits of looking at it from a higher level and seeing the value of what you can do. I think that is the other thing as well – it is half of a community that can really ensure change. If you have the commercial enterprises involved in a project, whether it be environmental, sustainable, or ethical, that is when you see shift in scale.
What sort of impact does that have on a company culture as well? When people are aware that they're doing something that is, I guess, bigger than themselves and bigger than even the local footprint. Does that drive and motivate
I think it does. We have an amazing group of people who are heavily engaged and really proud of what we're doing as a business. We always strive to be better, and that whole restless spirit thing comes to light here. Under all of that, I think people are really proud to have all those extra layers and be a part of something that is more than just buying a product, roasting and selling. We engage with staff and talk to them about going to South America or Africa, and we have cooperatives that visit. Guys from Papua New Guinea (one of our locations for green been sourcing) have come over recently and sat down to talk with the team. I feel like it's important that the team know the ins and outs of our company – it really helps to bring to life Hummingbird as a whole entity.
On a local level, what is the focus with the charitable trust?
The purpose of our charitable trust is to help with regeneration in our communities. This has lead us to support The Rising Foundation, based in South Auckland, who assist youth to develop to their full potential, essentially giving those in need a helping hand and step in the right direction. It's exciting to be partnering with a charity that works hard to support their local community. It's also a great opportunity to share the world of coffee and career opportunities with the community – specifically youth.
We started the charitable trust following the 2011 Christchurch earthquake, which saw us creating a special 'Re:Start' blend and donating 30 cents per 200 gram pack. Initially this went back into rebuilding the Court Theatre – which has always held a special place in my ideals of Christchurch. Not only did we create the special blend; we also set up a café in three forty- foot containers within the Re:start Mall in the Christchurch CBD.
You were making coffees as a student and worked your way up. Has that changed? Are you a different GM than you would have been had you not had that long term experience?
I think so. When I was at university studying, I got taught something in the theoretical sense, then you get into business and it isn't exactly like that – everything is slightly different. I think what it has done is give a really good balance. You get a lot of structure and theory but you also understand the reality of the real world.
How would you describe your leadership style?
It depends who you talk to! I think I have really high expectations of people, because I have really high expectations of myself. I like to push people, but I would never push somebody past their own capabilities. I will push someone if I know they're capable enough, but don't push themselves hard enough.
Can you talk about some of the investment side of things in terms of private equity?
We were privately owned and experienced rapid growth which led us to believe there could be bigger opportunities. After many discussions with a private equity firm we sold, but it wasn't long unit another until a bigger opportunity came about, and the business was sold again – and in quick succession. I think we were sold twice in maybe 2.5 years after 16 years of single ownership. The process has been a great learning curve, with a great amount of opportunity.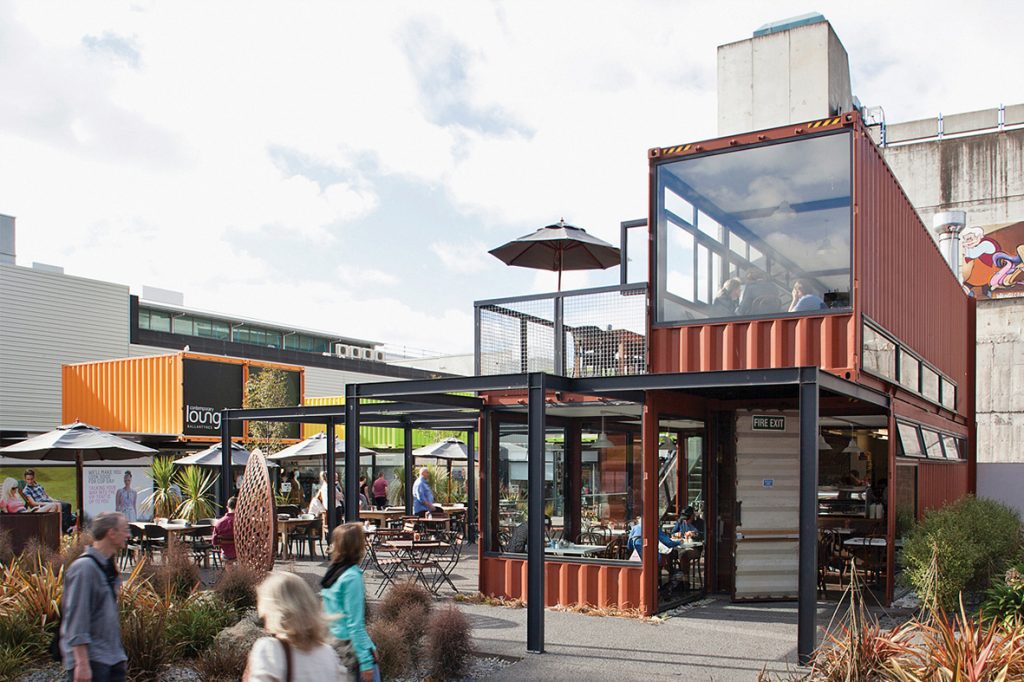 Was it also a tough decision to get to that point? There is an element of ego, I guess, in terms of private ownership and having to look bigger. Was it a tough process to go through?
Absolutely. Being so close to the brand, building it from grass roots, it becomes very challenging to let go, because you are emotionally involved as well. If I looked at it from an emotive perspective I don't think we would have done it, but I think when you look at it more rationally and say "if we didn't do it within two years, where would we be?" There was a lot of toing and froing before we accepted the offer. We made the right decision for everybody involved in the business. Being a privately held small or medium supplier, you have always got challenges. We had great people but it was quite limiting for them professionally from a development perspective. We could only do so much and I think being part of a bigger organisation, there are opportunities to develop and grow.
It is probably not as common in New Zealand as it is in the States say, do you think that is potentially holding back a lot of business in New Zealand, where you do have that more emotive connection and that ego involved? Do you think we need to maybe evolve?
The hardest thing is to separate the emotion and think more rationally. Like from a strategic standpoint –what is the best thing for the brand? What is the best thing for your business? What is the best thing for your people? It's becoming more common because New Zealand is such a great, innovative country. There is a lot of small businesses doing amazing things and I think there is a huge amount of opportunity to get that extra level of resource behind them and knowledge and skills. Maybe we hit a glass ceiling because we hold ourselves back, because we are not willing to let go and see the opportunities that that model brings. It is not successful for everybody and it definitely won't be, but with the right mindset and being open for change, you will get the most out of it.
What advice would you give to someone who does have a business? Any industry that is looking or is feeling like they've reached the limit – how do you go about it? Do you start knocking on doors or putting feelers out?
Potentially put feelers out. I think one of the most important things to have is good people to talk to and good people to bounce ideas off. Then a good network of people who can open doors for you.
What is the best piece of advice you have ever been given?
Everything starts with the product