Spare a thought for the children of some of the world's greatest achievers, Nobel prize winners, pioneers of industry, movie stars and so on. How do their children make their own mark on the world? Sometimes they might rebel, perhaps blow the family fortune in a series of miscalculated and substance-fuelled decisions but sometimes, just sometimes they take the foundation of greatness set for them and they use it to take the family legacy even further into the next level of greatness. The 2020 Rolls-Royce Phantom is well and truly in the latter.
The Phantom has been a part of the Rolls-Royce legacy for almost a century so every new generation has very large handcrafted boots to fill, but every generation does somehow manage to further refine and harness the magic that has defined Rolls-Royce as the world's finest automotive brand.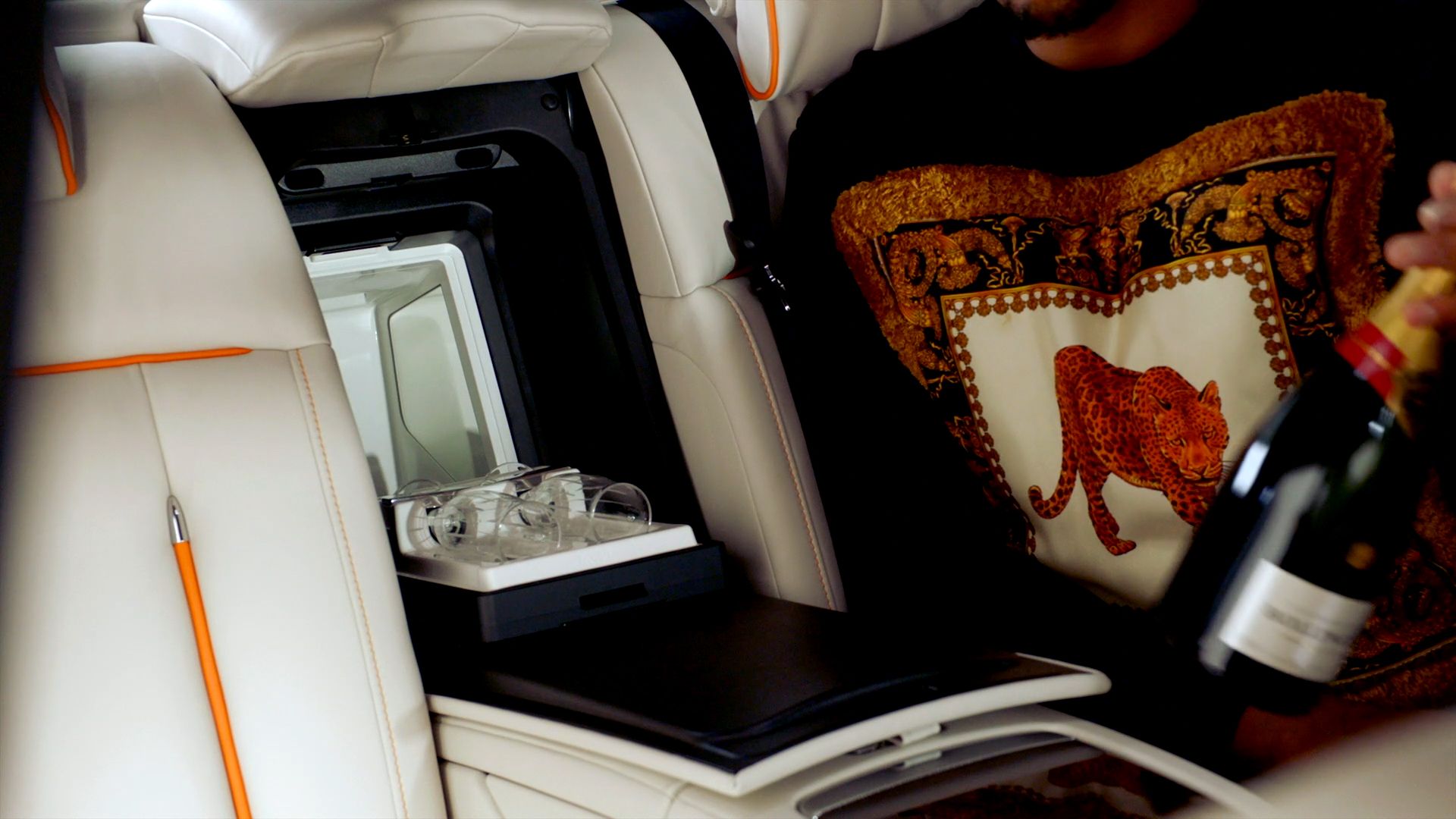 There are specs to draw from when describing the 2020 Phantom and this is all a very academic affair. A V12, 6.8 litre, 563 horsepower engine, coupled with an 8 speed automatic for a start, but this only goes part way to describing the sensation that comes from accelerating or being accelerated, as the case might be, through the world whilst surrounded by such a level of opulence. This opulence is partly defined by the aesthetics, but it is also the feel and the experience of technology, craftmanship and luxury coming together.
An example of this technology is the pothole-spotting camera that helps the suspension adapt to road imperfections in real time. This helps to create a ride that is unlike any other and it probably is best described as floating.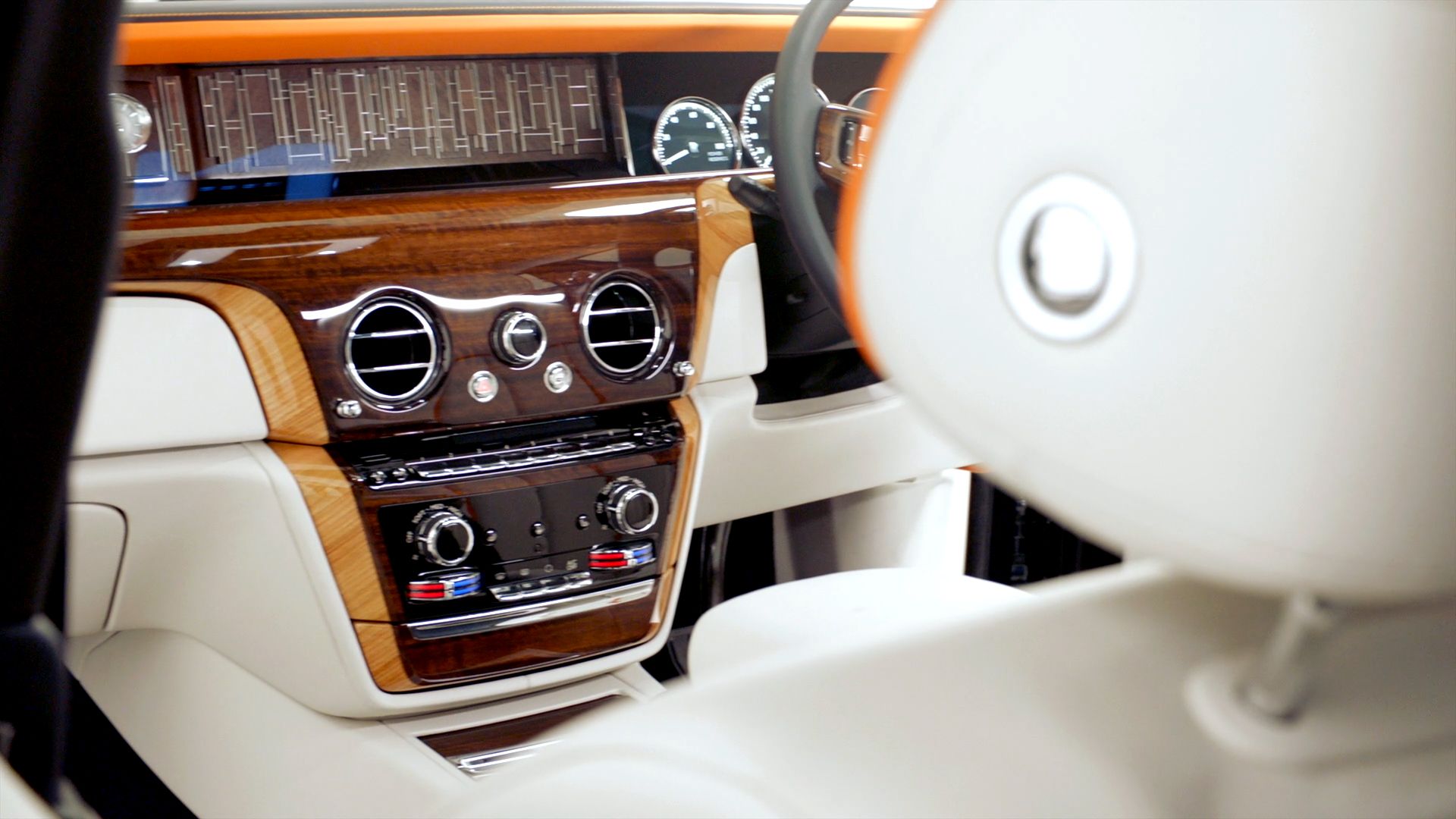 Even when stationary though, there is a dynamic imposing stance to the Phantom which begins at the Spirit of Ecstasy, this famous Rolls-Royce emblem stands proudly over the chrome-accented grille. This rectangular grille with vertical slats carries through the DNA of the design elements from past generations. The Phantom's crisp LED headlights carry on the cues of the grill and are a nod to the coupling of heritage and technology that define this vehicle.
Our experience of the 2020 Rolls-Royce Phantom came courtesy of Rolls-Royce Motor Cars Auckland City and their Commissioned Collection sapphire black with metallic satin bonnet and mandarin coachline exterior. This theme is carried through to the 22" fully polished forged alloy wheels, body coloured wheel centres.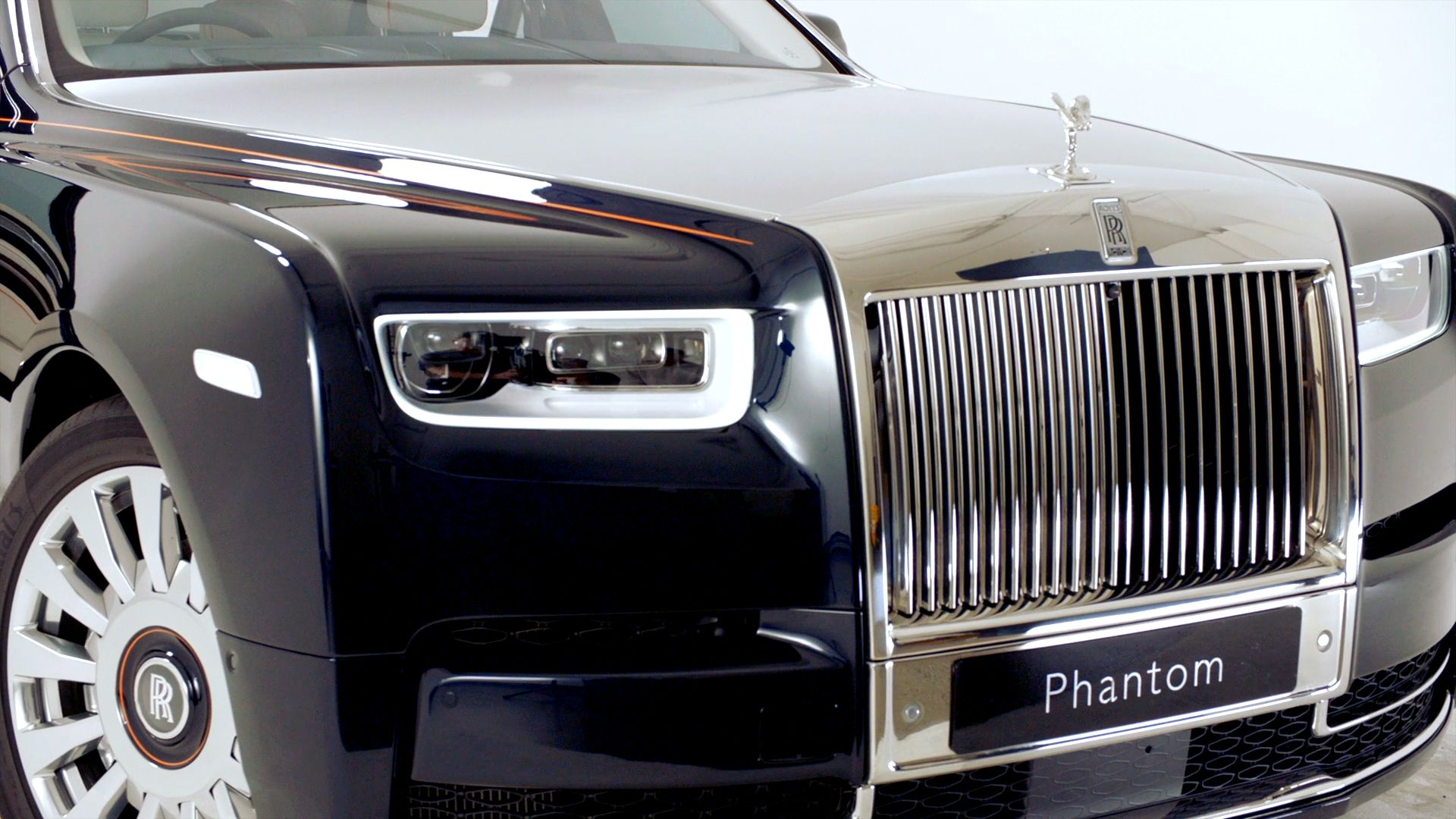 Complementing this is a bespoke interior, featuring natural grain leather in seashell and mandarin. A centre piece is the Commissioned Collection Metropolitan Skyline Indulge bespoke clock veneer along with smoked eucalyptus veneered steering wheel.
The Phantom Package also includes, rear theatre configuration, picnic tables, front and rear massage seats, and Shooting Star headliner. There is something poetic about this shooting star headliner that seems to sum up the philosophy of this vehicle and the journey for greatness.