Ferarri has celebrated its 30th anniversary of having a presence in mainland China in the most appropriate manner by unveiling a one-of-a-kind Ferrari Roma Tailor Made. The new Ferrari Roma draws inspiration from traditional Chinese aesthetics and craftsmanship and pays tribute to the brand's milestones over the past three decades in China. 
The unveiling of the Ferrari Roma Tailor Made marks three decades since Ferrari's first order was placed in Beijing in 1992. Since then China's demand for Ferrari's have grown exponentially as the country has become a leading player in the global luxury car market.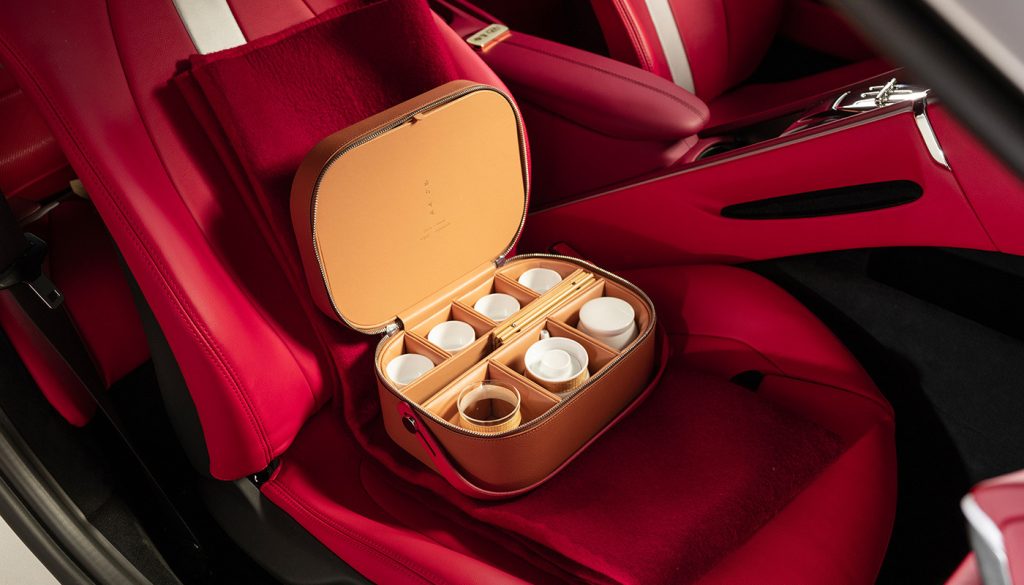 Fittingly, Ferrari collaborated with leading Chinese designer Jiang Qiong'er through the Ferrari Tailor Made program for this very special Roma. The Tailor Made program offers a unique personalised experience with a wide range of specification options and bespoke design solutions. Jiang Qiong'er, who has developed an international reputation, is highly sought after for her work that is rooted in the finesse, beauty, and heritage of Chinese culture.
The exterior of the car is clad in a matte silver named 'Sanusilver' and 'Rosso Magma Glossy', the contrasting color scheme suits the Roma chassis perfectly. The car features stripes running along the body inspired by furniture from the Ming Dynasty, a period in Chinese history that is known for its elegance and refinement – although not so much for its supercars.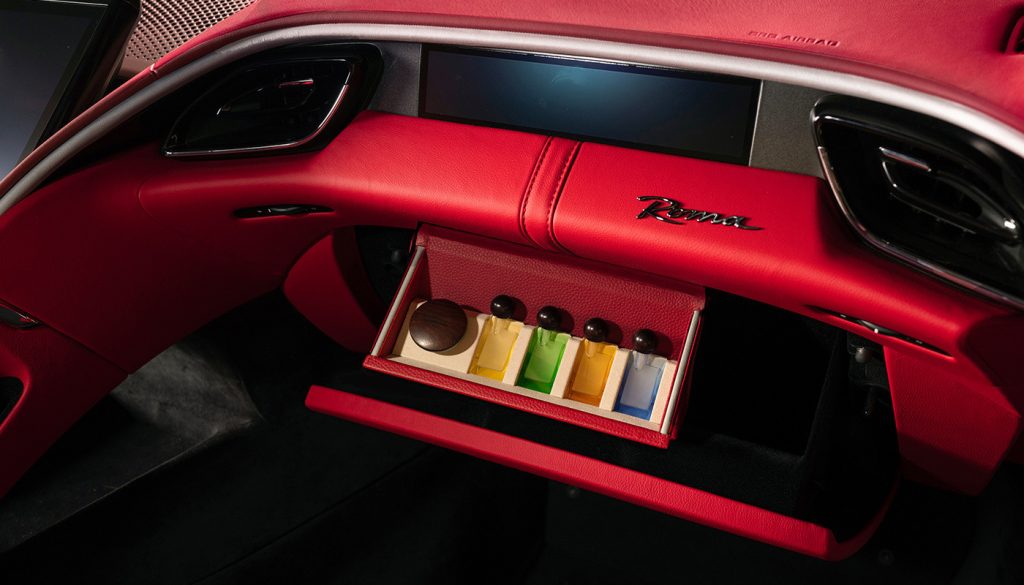 The interior features Tailor Made-signature carbon fibre sills and a gold dedication plate engraved with the Chinese characters for the number 30, inlaid with jade to symbolise purity and gentility. The use of traditional Chinese colors such as red and gold, along with the use of materials such as jade and carbon fibre, gives the Roma a unique draw on cultures, the past and the future.  
And this isn't just about automotive aesthetics. Four aroma diffusers made from ebony and crystal allow a scent for each season, while a weaved bamboo tea set is accompanied by red and gold-spotted tea tools. There's also an ebony cigar box, an inkstone ashtray, a paper kite, cashmere blankets, and a Chinese checkers set manufactured from agate and leather. These accessories are a nod to the rich cultural heritage of China and are sure to appeal to car enthusiasts who appreciate the finer things in life.
Under the hood, the Ferrari Roma is powered by a 620-horsepower turbocharged V8 engine, which has won the International Engine of the Year award for four consecutive years. This tribute on wheels to global trade really is a special combination of traditional Chinese aesthetics with Italian style and Ferrari's DNA.