Ah, November – my favourite month. You know, it's the one that straight out belongs to men, courtesy of those wise gentlemen of Melbourne who created Movember for us. Movember means that for thirty days attention will be diverted away from our tattoos, wristwatch, suit and/or shoes, and laser-focused in on our facial hair – so it better be in good shape! A casual rub with the hand first thing in the morning to get rid of the toast crumbs and coffee droplets simply ain't gonna cut it. Some serious grooming is in order to do Movember justice and that's where our friends at Just for Men come in.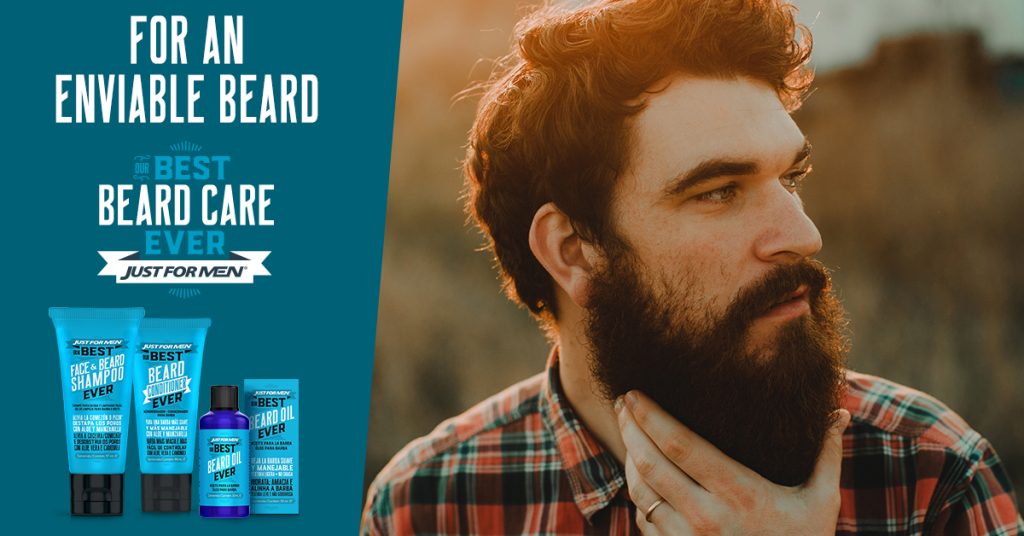 The Best Beard Care Ever range from Just for Men is made for men and made for beards.  With 25 years of men's facial hair expertise under their belts, they know beards, and have a full line of supremely fine products to prove it. The days of the average beard are over.  At Just for Men, they accept nothing less than Your Best Beard Ever.
Our Best Face & Beard Wash Ever and Our Best Beard Conditioner Ever are made with soothing oatmeal, aloe, chamomile & jojoba oil.  The wash helps prevent beard itch by unclogging pores, calming and moisturising while the conditioner provides 48 hour deep conditioning and leaves beards soft and smooth.  Our Best Beard Oil Ever is made with soothing jojoba oil, eucalyptus, rosemary and vitamin E and is light & non-greasy leaving beards soft and smooth while Our Beast Beard Balm Ever is super hydrating and helps prevent ingrown hairs and fights itch & dry, flaky skin. 
Then there's the grey. Now this isn't a problem for some guys as they can pull off a Brad Pitt-like salt and pepper or George Clooney stainless steel look, but if you're like me and your beard looks like you've been playing paintball with bleach pellets – fear not, help is at hand.
Just For Men have a product designed to solve this very problem called, unsurprisingly enough; Just for Men Moustache & Beard. It comes in a range of colours to eliminate the grey in facial hair and is packed with goodies including biotin, aloe and coconut oil to boost the health and look of your beard and moustache. With the new creamier no-drip gel ammonia-free formula and easy brush-in application you'll have a natural, thicker and fuller look in a matter of 5 minutes.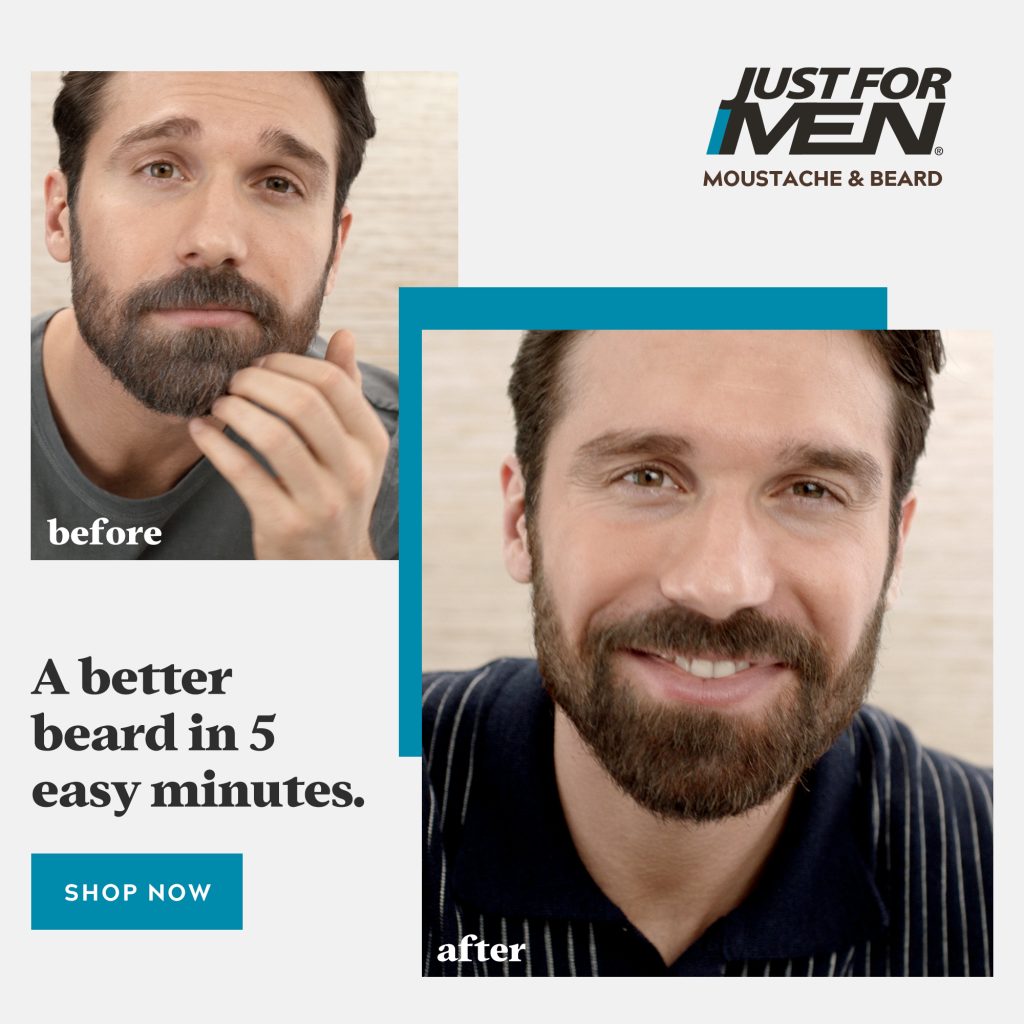 Just for Men Beard Care is available at Chemist Warehouse. Just for Men Hair and Beard Colour is available from Chemist Warehouse, pharmacies and supermarkets nationwide including Countdown, New World and PaknSave.
Present a Proud Face with Just for Men this November.