Sometimes you just know in your gut that you're right – even when it seems like everyone around you refuses to be a believer. As William Goldman wrote for Paul Newman in Butch Cassidy and the Sundance Kid; 'I got vision while the rest of the world wears bifocals!'
History is littered with such examples; Dr Seuss got turned down 27 times before a publisher finally saw merit in his first book; 'And to think that I saw it on Mulberry Street.' Similarly, Decca A&R chief Richard Rowe infamously told Beatles manager Brian Epstein that 'guitar groups are on their way out' and even the great Michael Jordan was rejected from his Laney High School varsity basketball team the first time he tried out.
The dream of a new Aussie claret
It was a similar story across the Ditch in the Barossa Valley back in the 1950s. Local boy Max Schubert started off as a runner for the mighty Penfolds winery and by 1948 had worked his way up to being Chief Winemaker. After taking some time out for an inspirational trip to Europe, Max came back with a fire in his belly. He wanted to create an Australian claret at least as good as what he'd experienced on the Continent; a full-bodied and well-balanced wine that was capable of lasting for at least 20 years.
This was a vision far beyond what was possible at the time in Australia so Max knew he'd have to tinker in order to get there. Mixing the techniques he'd seen in Bordeaux with the ones they'd developed at Penfolds, Max introduced several new concepts including partial barrel fermentation, maximum extraction through daily handling, a much longer than usual fermentation period and the use of new oak.
The result was the 1951 Grange Hermitage, a name Max mashed from the Penfold family cottage and the French designation of "Hermitage" – and reaction was mixed. The ripe fruit and concentrated oak flavours of his claret were definitely not what the Aussie wine industry was used to and it's fair to say that not everyone was a fan. So, after tolerating Max's dallying with his Grange for a while, the Penfold's management firmly ordered him to stop production of his folly in 1957.
Waiting for enlightenment
But, like Theodor Geisel, Brian Epstein and Michael Jordan, Max was 100% convinced he was onto something and so refused to give up – publicly at least. With the help of Jeffery Penfold-Hyland, Max secretly continued making his Grange at the original Magill Estate site for three more years. But, aside from having to use seasoned oak during these years due to an obvious lack of funding, Max changed nothing in his technique. He knew he was right, he just needed to wait until the Australian wine industry caught up with him. Finally, this happened in 1960 when Max delivered his secret Grange to the Penfolds management. This time, they understood and revoked their ban on his masterpiece.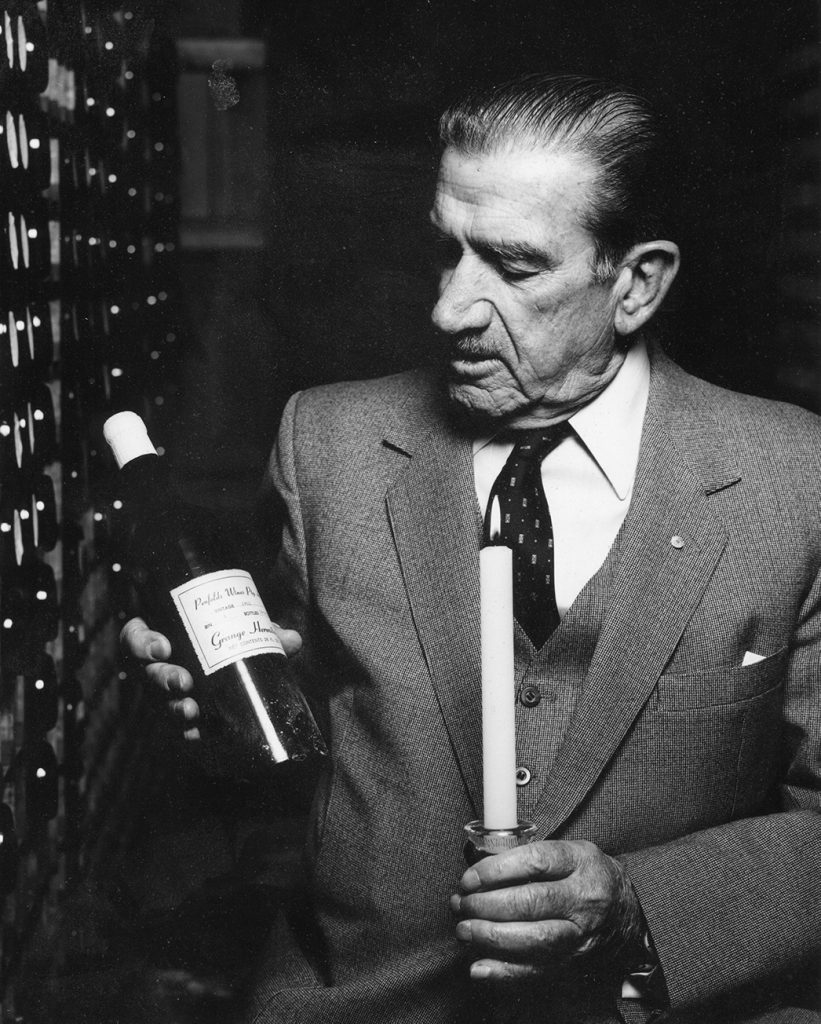 An icon is born
The rest of Australia, and then the world, also soon caught up with Max Schubert and his Penfolds Grange as they learned to fall in love with its aromatic complexity, rich fruit flavours, ripe shiraz tannins and nuances of new, fine-grained American oak. Based primarily on shiraz with a small percentage of cabernet sauvignon in most years, the Grange went on to become hugely influential in Australian winemaking with some of Max's techniques, especially partial barrel fermentation, becoming widespread.
Its long cellarability also saw it become a king in the secondary collectors market with a complete set of vintages from 1951 to 2015 selling for $430,000 AUD in December 2020. This shattered the previous world record price of $372,800 set the previous year.
From an outlier to a foundation stone
Max Schubert's Grange has long outlived its creator, having been around for 70 years now. It has also won everything there is to win awards wise, including the 2015 vintage taking out Wine of the Year for the Robb Report's Best of the Best and the 2016 chalking up the perfect 100 points in The World of Fine Wine magazine just in the last year alone.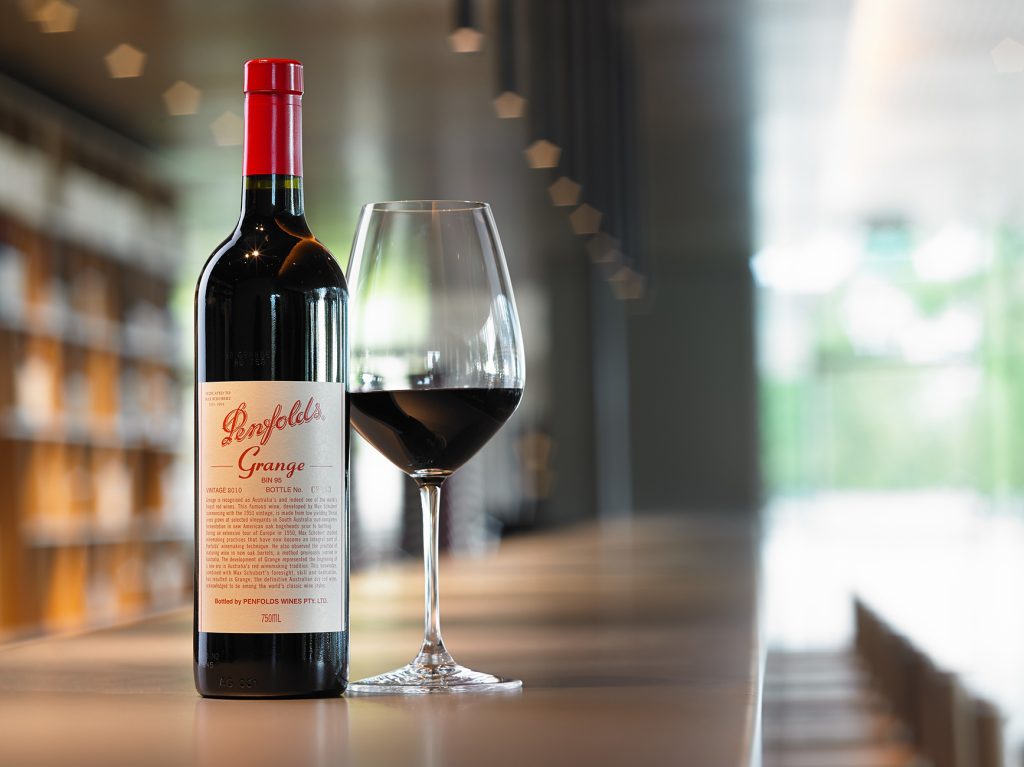 But such has the Grange influence been on the Australian wine landscape that you could easily argue it is one of the foundation stones of that entire nation's renowned reputation for red wine. An argument backed up by the Grange being awarded first place in Wine Ark's "Australia's Most Collected Wines 2019" List.
Yet it so easily could've never survived to the present day. If Max Schubert had listened to his bosses and binned his brave new vision like he was told to do back in 1957, we would never have had his marvellous claret and the entire Australian – and possibly even New Zealand – wine industries definitely wouldn't have risen to the same heights. As current Penfolds Chief Winemaker, Peter Gago puts it; 'The stories of Grange Shiraz epitomise how imagination and gut-feel transcend numbers. Max Schubert pushed boundaries because he wasn't constrained by scientific dogma and he dared to believe in himself.' 
The story of Max Schubert and his Penfolds Grange is truly one that proves that if we genuinely believe in the quality of what we're doing, then eventually we will be proved right.
I'll drink to that!
Discover more about Penfolds Grange by visiting their website.