Ray-Ban in collaboration with Facebook are bringing out their very own set of Smart Glasses, dubbed Ray-Ban Stories.
The tech packed into these things include dual 5MP cameras on the glasses wings for instant 30 second video clips, Streamlined, open-ear speakers, and a three-microphone audio array which delivers richer voice and sound transmission for calls and videos. The tech is powered by an optimised Snapdragon processor, and controlled via a capacitive touchpad. They can also be controlled using voice commands. The wake up word is "Hey Facebook" followed by whatever you want it to do, such as "take a photo".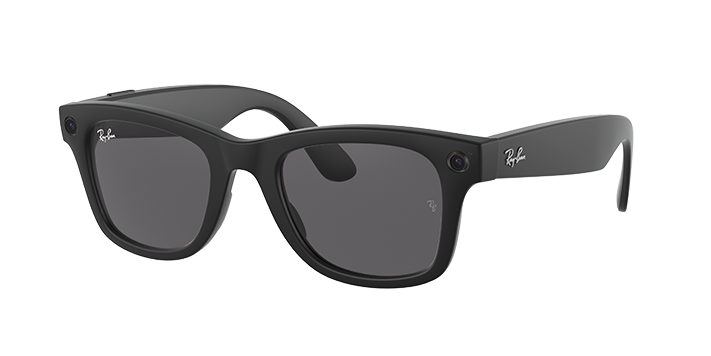 For everyone worried about getting subtly taped by the glasses, LED's on the front light up to give everyone in shot a heads up about what's happening. If you're super paranoid about Zuckerberg listening to you, there is a hard off-mode power switch for all the times you just want to look good wearing a regular pair of shades.
The sunnies also come with a charging case, because we've opened that particular Pandora's box of charging requirements and there's no going back now. A fully charged case can give your glasses up to three full days of extra life. Impressive!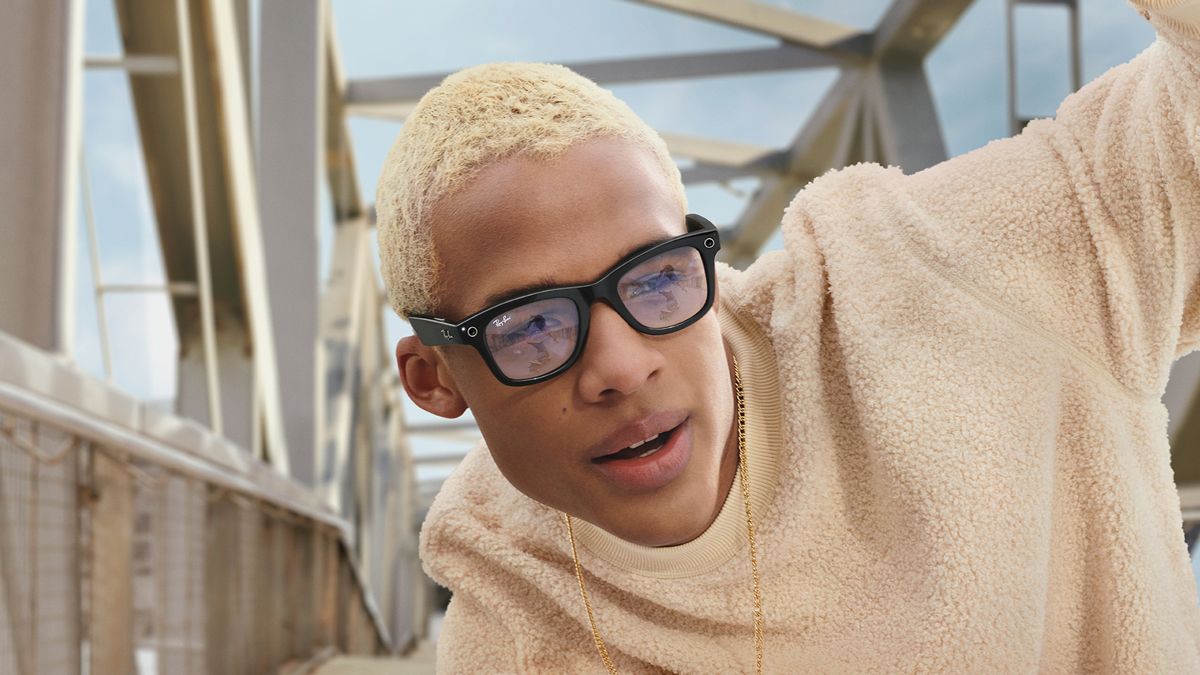 Now I should admit, the title is somewhat hyperbole (Clickbait even! I'll see myself out to the dumpster now). Ray-Ban Stories don't attempt to be as fully featured as Google Glass with its HUD and gesture controls. Instead its videos and calls, etc, pair to your phone and uses The Facebook View app to handle files.
Ray-Ban Stories comes in three styles: Wayfarer, Round and Meteor, and offered in five colors. You can also pick them up with transitional and prescription lenses.
Starting at $449 AUD ($465 NZD) for the iconic Wayfarer frames, Ray-Ban Stories are available at Ray-Ban stores and on Ray-Ban.com, as well as OPSM and Sunglass Hut in Australia. There's no word of when we'll have access to them here in NZ, but what with all the lockdowns, buying online is just the way it's done now.