Remy Martin Louis XIII is one of the world's most famous and sought-after cognacs due to its rich history and exceptional flavour profile. And the Remy Martin Louis XIII 3L Jeroboam takes that and makes the whole package a masterpiece.
To give some true context to what makes Remy Martin Louis XIII so special, we need to go back in time to 1724 when a young winegrower, named Remy Martin, founded his eponymous cognac house in the heart of the Cognac region in France. Martin set out to create the finest cognacs in the world and to help in that mission he developed a unique method of double-distillation, which allowed him to extract the purest and most aromatic eaux-de-vie from the grapes. "Eau-de-vie" translates to "water of life" in English and refers to the liquid that is distilled from fermented fruit.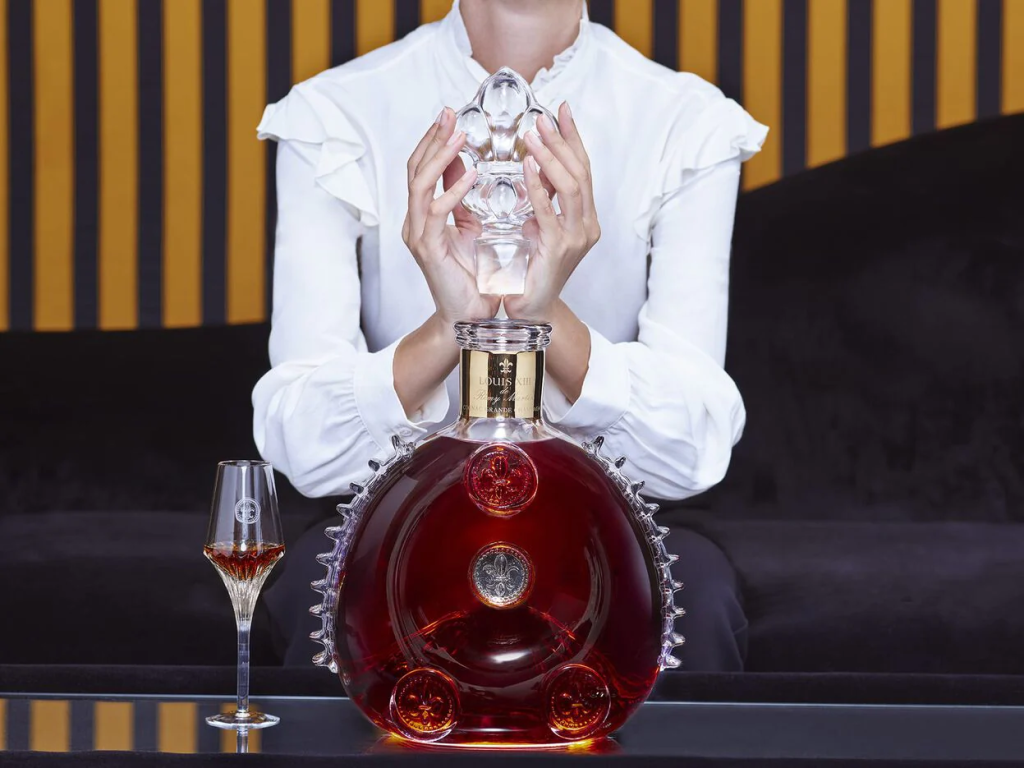 Over the years, Remy Martin's legacy was truly cemented thanks to cognacs which achieved a reputation for excellence. In 1874, Remy Martin Louis XIII was created, named after the legendary King of France, who reigned from 1610 to 1643. Louis XIII was a patron of the arts and a lover of luxury, and his name was a perfect fit for Remy Martin's most exceptional cognac. And when we say exceptional, we mean it. Remy Martin Louis XIII is made from a blend of up to 1200 eaux-de-vie, aged between 40 and 100 years made from grapes that come exclusively from the Grande Champagne, the premier cru of the Cognac region, known for producing the finest and most aromatic wines.
The eaux-de-vie are stored in tiercons, large oak barrels, where they age and develop their unique flavours and aromas. The cellar master, who is responsible for creating the blend, carefully selects the eaux-de-vie, based on their age, origin, and aromatic profile. Each tiercon is tasted and evaluated, and only the finest eaux-de-vie make it into the blend. Once the blend is created, it is stored in large oak barrels, where it continues to age and develop for many years. The cellar master constantly monitors the blend, making sure that it develops the perfect balance of flavours and aromas and after many years of ageing, the cognac is finally ready to be bottled.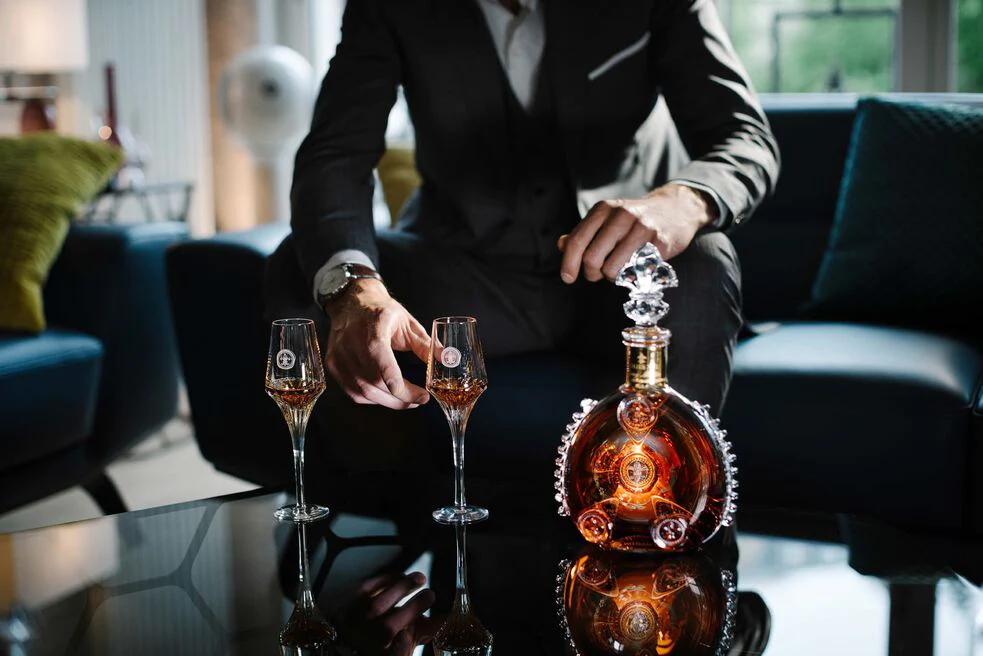 While you can have your choice of  Louis XIII in a range of vessels, from miniature through to 6 litres, the Remy Martin Louis XIII 3L Jeroboam is a crowd favourite due to its matching craftsmanship and luxury. The bottle is made of Baccarat crystal, and it takes a team of master craftsmen more than 20 hours to handcraft each bottle. The decanter is adorned with 24-carat gold and is presented in a handcrafted oak case. The whole package is a work of art and a wonderful external expression of this exquisite cognac.