Unwavering, relentless persistence, those are the words I would use to describe Richard Branson. He's built a global brand and personal lifestyle, from scratch that fascinates us with its continuous momentum, near misses and massive achievements. How many international entrepreneurs would be working deals and businesses in massive markets like the UK, the USA, Europe, Africa and at the same time, launch an airline in New Zealand? Remember Virgin launched Pacific Blue out of Christchurch back in 2003.
He's like a mad scientist who will literally try to see if there is a pot of gold there where people are prepared to spend money. I have a vision of a guy with a metal detector at the beach going over every corner. What he has achieved in the past 50 years of being in business is prolific. He outlined the first 30 years in his autobiography, Losing My Virginity in 1998, now he fills in the blanks for the past 20 years in his latest autobiography, "Finding My Virginity". "Losing My virginity" was written more like a novel and jumped back and forth through time, "Finding My Virginity" has a simpler chronological structure with each chapter being a business or personal adventure, taking over where the previous book left off in 2000. There are 42 adventures / episodes in his life he is proud of. The book is a collection of stories of the three phases of his reinvention in the past 50 years.
Firstly, building a $1 billion Record company, then a $1 billion airline, and then in 2000 set his sights on building a truly global multibillion dollar empire. Question is how much was planned and how much was just "screw it lets do it". After 50 years it would appear there has been a mix of both as he built six billion-dollar companies each in a different industry. Branson is a big believer in habits like morning rituals: walking, tennis, check emails, plan the day, writing to do lists, taking loads of notes and writing over 600 blog posts a year.
Delegation plays a big part in his success, he has the best people he can find to run the day to day so he can focus on the big picture and think up ideas, but unlike our ideas, his are large scale. He thinks bigger and bets bigger, while always protecting the downside. Which is the trick, it's not just about taking wild gambles, it's the discipline of research and calculation to ensure if it didn't work, you still can. He looks for ideas, planting seeds, connecting the dots and continually reaping the rewards, and moves on to the next opportunity.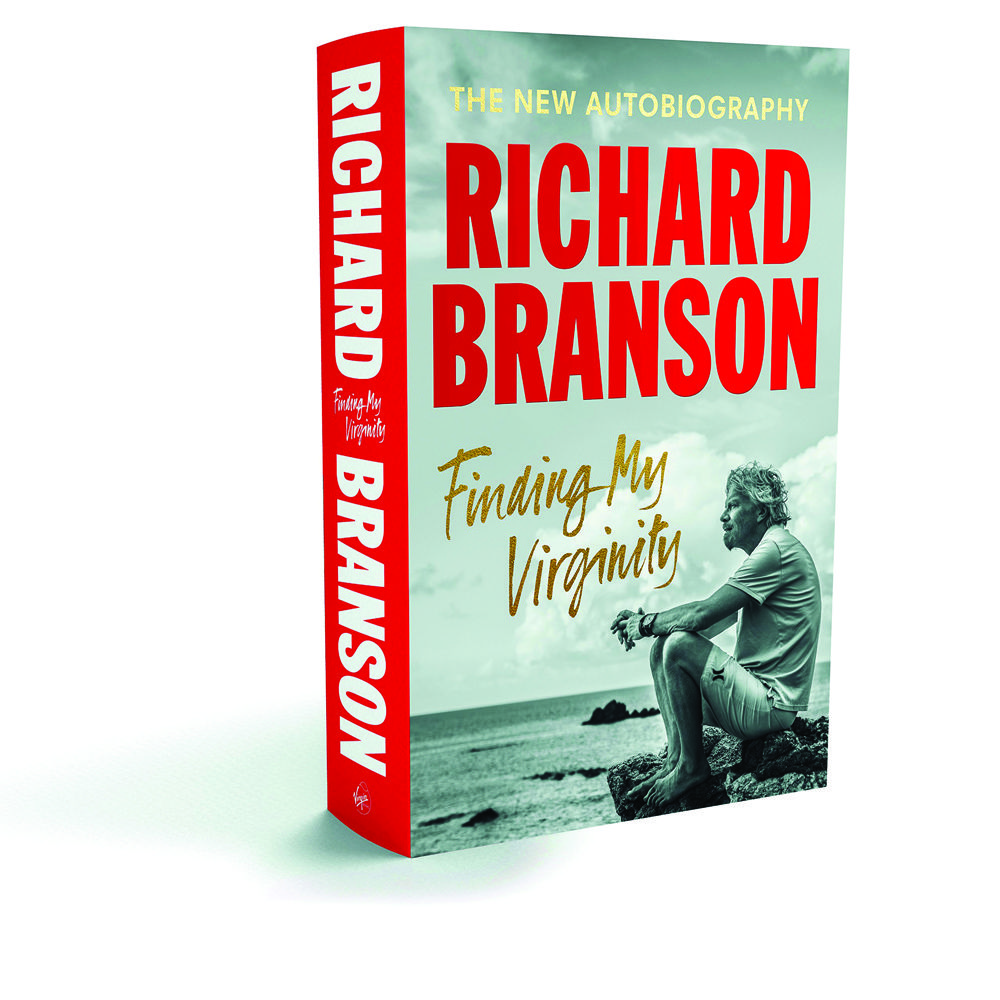 The following "75 Close Shaves" are an extract from Richard Branson's Book "Finding My Virginity":
You must have had a near miss for every year you've been alive,' said Helen after my cycling accident. 'I think it's probably more than that – there's been four this year alone. I'll try to remember them all.' I went back to my bedroom at about 11p.m. and began noting down all the close shaves I could think of. By morning, I had come up with this list (I'm sure I've missed some!):
1. 1953 – Aged three, tobogganing on a tray down an icy hill. I ended up falling off and going on my face instead. Mum says it's why I look like I do!
2. 1954 – There was petrol rationing after the war. Naughtily, my parents were storing petrol in the kitchen of the house, which one day caught fire. My sister Lindi and I had to be hurried out of the house while the fire brigade put out the blaze.
3. 1955 – Jumped into a fast-flowing river in New Milton, Devon, to win a bet that I could learn to swim by the end of the holiday. I survived and earned the ten shillings prize from my Auntie Joyce.
4. 1956 – Playing dare with my best friend Nik Powell, we were seeing who could ride his bike closest to a river. I got the closest and ended up in the river! I managed to get myself out, but lost his bike – Mum and Dad had to save to buy him a new one.
5. 1957 – Climbing up a steep cliff in Devon on holiday, I was showing off to my friends and got stuck halfway up it. I couldn't go up or down and had to be rescued.
6. 1958 – My first time horse jumping, I fell onto a jump mid-air and broke some ribs. I've still got the broken rib on my left side sticking out to show from it.
7. 1960 – Playing football at school, I ripped my knee cartilage – that was the end of any professional sporting aspirations.
8. 1968 – Came off a motorbike in Bali while holidaying as a teenager. I was left badly cut up.
9. 1972 – Survived a fishing boat sinking on honeymoon with my first wife Kristen off Mexico. We decided to jump off the boat and swim for shore, while the rest of the passengers stayed put – we were the only survivors.
10. 1973 – My houseboat in London, Duende, sank. I pumped out water and when the pump was turned off it siphoned all the water back in.
11. 1974 – Went for a walk with Kristen and my dog Friday in London. We were just going past St Mary's Hospital, Paddington, when a body came flying through the air and exploded on the railings right in front of us. It was somebody committing suicide, who had jumped out of a hospital window.
12. 1975 – Hit by lightning in a plane. This has now happened three times over the years.
13. 1976 – Flew a microlight aircraft by mistake. It was the first time I'd sat in it, I had no idea how to fly it, and accidentally took off. I was pulling wires out desperately. I cut the engine and managed to crash-land into a field. My instructor died in an accident the next day.
14. 1977 – We used to have weekends away with Virgin staff, which once got a little out of control. We were out on the water and two of us ran our jet-skis into each other. Thankfully there were no broken bones, but the jet-skis were write-offs.
15. 1979 – At 2 a.m., decided to sail around Necker Island with my friend Steve Barron. We got lost in the pitch black, huge waves rolled in and we crashed onto the coral. Thankfully the moon came out and we made it back to the island in just about one piece.
16. 1980 – I stubbed my toe while walking around Necker Island and suddenly fell down a gaping gorge. I managed to get my hand to the other side, and Steve Barron managed to rescue me, pulling me up before I fell to what would have been certain death on the jagged rocks below.
17. 1981 – My party trick at staff parties was to walk across the top of marquees, and pretend to slip and grab the top of the tent. Once I missed grabbing it and went shooting all the way to the ground. Luckily I only suffered cuts and bruises.
18. 1983 – Beaten up by three burglars in my home in Albion Street. Managing to escape, I ran naked to Virgin's offices.
19. 1984 – The engine exploded on the first Virgin Atlantic test flight, with a jet of flame 100 feet long going past my face as I sat in a window seat on board. The Civil Aviation Inspector was on the flight, too, on the day before our inaugural. Some birds had flown into the engine. I wasn't sure whether to be terrified of losing my life or terrified of losing my licence.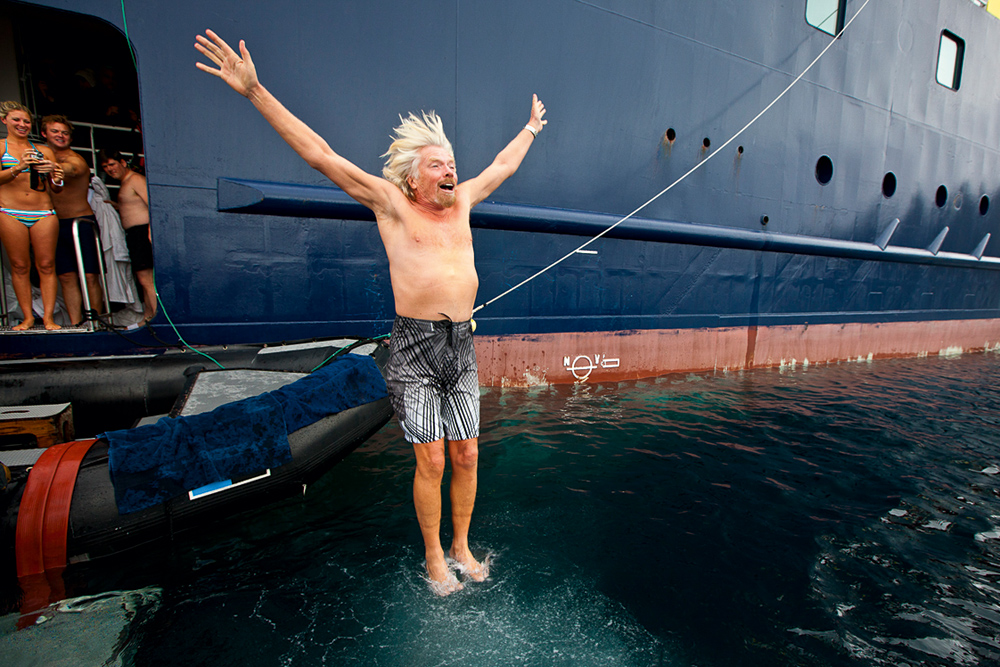 20. 1985 – Got caught in a strong storm off the Isle of Wight while on the Virgin Atlantic Challenger 1. The engineer on board broke his leg.
21. 1985 – Sank in the Virgin Atlantic Challenger 1 as we were crossing the Atlantic, had to be pulled out of the ocean.
22. 1986 – Crashed a hire car while driving through the Alps to Zermatt with my family. I hit some ice and went down a small cliff and turned the car over. I also crashed another car in Switzerland while driving alone on another occasion.
23. 1986 – On my first solo hot-air balloon flight I crashed badly, smashing into the ground. It was a sign of things to come!
24. 1986 – On another early balloon flight, I went flying over Oxford with Mike Oldfield, and soon found there was no safe place to land. After almost crashing onto some railings in a park, I managed to land the balloon on the roof of a bakery.
25. 1986 – On my first time skydiving, there was one cord that opened the parachute, and one that got rid of it. I pulled the wrong cord by mistake. I was falling through the air before an instructor managed to yank my spare ripcord.
26. 1987 – On our attempt to cross the Atlantic in a hot-air balloon, the balloon's solar heating was too good and we headed up, up and up with seemingly no way to stop it. My co-pilot Per managed to bring the balloon down just before the capsule imploded and we tumbled to our deaths.
27. 1987 – On the same flight, we crash-landed in Northern Ireland in the hot-air balloon – officially breaking a Guinness World Record in the process.
28. 1987 – On the same challenge, I lost my co-pilot when Per jumped into the Atlantic, leaving me alone in the hot-air balloon as it disappeared back above the clouds. I was convinced I was going to die.
29. 1987 – On that memorable flight's fourth brush with disaster, I managed to crash the balloon into the North Sea, and was rescued by helicopter.
30. 1988 – We were sitting on boulders in the Caribbean on a cliff top. The boulder Holly was sitting on suddenly fell down the cliff with her following it. The boulder hit a tree, which fell gently on top of Holly and stopped her going all the way down the cliff.
31. 1989 – I decided to make an entrance to my wedding with Joan, dangling from a helicopter in an all-white suit. I dropped into the shallow end of the pool by mistake, smashed my legs, and spent the whole wedding hobbling.
32. 1990 – Flew to Iraq in a successful attempt to get Saddam Hussein to release hostages he was holding. It was incredibly tense and could have turned nasty – we celebrated with rescued family and loved ones as we left Iraq's airspace.
33. 1990 – We were about to get into a hot-air balloon to attempt to cross the Pacific, when it literally fell apart in front of our eyes. If it had happened after take-off …
34. 1991 – Our next attempt to cross the Pacific in a hot-air balloon saw it catch fire at 30,000 feet. We managed to extinguish the fire before the balloon was destroyed.
35. 1991 – On the same balloon flight, we lost half our fuel when full tanks dropped as we jettisoned empty fuel. We thought we would run out of fuel halfway across the Pacific, before the strong winds in the jet stream saved us.
36. 1991 – At the climax of the Pacific flight, we crashed in the Arctic – successfully completing the challenge, but crashing in – 50 degree temperatures 3,000 miles from our planned destination in Los Angeles.
37. 1992 – I was on holiday with the family in Sri Lanka, and the Prime Minister offered to take us up to Trincomalee to see how safe it was, after years of fighting with the Tamil Tigers. We arrived by helicopter to see a big, deserted hotel, a huge empty swimming pool and nobody else there. As we drove around the city, there were roadblocks everywhere. We went back to the hotel. I just felt very uncomfortable and told our guide we wanted to leave, saying: 'I don't think this is a safe place for children.' They were good enough to fly us out before dark. That night the Tamils invaded and every-one in the town was slaughtered.
38. 1993 – Heard a thief in my children's bedroom in Holland Park, while I was sitting downstairs watching the Hitchcock film Psycho. I heard Joan let out a blood-curdling scream and raced upstairs. I threw a plastic bottle of water at the intruder as he ran away.
39. 1994 – Driving down the M40 with the family in a Range Rover. At about 11.30 p.m., I flipped the car upside down on a corner. Another car came along and clipped us, smashing its wing mirror on the side of us. We were very fortunate that the police were in the vicinity. They ran up, got a light set up and broke us out with a truncheon. The family wisely banned me from driving after that!
40. 1994 – Plans for a kidnapping attempt on the family were overheard in the local pub in Kidlington. Our gardener found out about it and told the police. Thankfully, nothing ever came of it.
41. 1995 – I was water-skiing behind a blimp in Florida as part of a scene for the Baywatch TV show. I got into difficulties and was rescued by the Baywatch team.
42. 1996 – We were about to take off on our first trans-global hot-air balloon flight attempt in Morocco when a British Airways plane turned its engine in the direction of the balloon and blew it away.
43. 1997 – On our second trans-global ballooning attempt, the balloon plummeted into the Atlas Mountains. We just managed to stop it hitting the ground at full speed.
44. 1997 – The second trans-global balloon attempt ended when we crashed in Algeria. We survived the crash but were then held hostage by a local warlord, who lavished food on us, but made it clear he wasn't in any hurry to let us go. We kept on gently explaining that we really needed to get back to England, while they refused to let us make any telephone calls. Somehow we managed to get a message to the British ambassador. He talked to the Algerian president, who sent his personal executive jet to pick us up.
45. 1998 – On our third trans-global hot-air balloon flight, the Chinese authorities threatened to shoot us down. Having escaped unscathed, we found we were going to fly over North Korea, who we were extremely worried might shoot us down, too. In the end, we received a welcoming email from them: 'We're happy to let you through – good luck on your challenge.'
46. 1998 – On the same ballooning attempt we were caught up in strong winds in the Himalayan chain and ended up crossing directly above Mount Everest and K2.
47. 1998 – The round-the-world hot-air balloon attempt ended when we plummeted into the Pacific and were rescued by the Hawaiian coast guard on Christmas Day. I had now been rescued by helicopter in the North Sea, twice in the Atlantic, in the Pacific, the Arctic, and off a banana boat. We sponsored London's Air Ambulance for many years to say thank you.
48. 1999 – Shortly after buying the Kasbah Tamadot in Morocco, I went out horse riding and was knocked off my horse.
49. 2000 – There was a major electrical fire at our London house in Holland Park. Thankfully, nobody was hurt, but a huge quantity of paperwork, diaries and personal possessions were lost.
50. 2000 – Flew through the air, 100 feet below a helicopter in Sydney Harbour to launch Virgin Mobile Australia. Suddenly I saw the imposing structure of Sydney Harbour Bridge approaching fast, and thought I was going to hit it. At the last possible second the helicopter veered upwards and I narrowly avoided becoming a permanent addition to the side of the bridge.
51. 2001 – Narrowly missed stepping on a live track with 25,000 volts charged above, while inspecting our new tilting trains in England.
52. 2002 – Another fire, this time at the then family home in Kidlington, where a blaze ripped through a cricket pavilion we used to store all manner of items from Virgin's history, including my diaries.
53. 2003 – Swimming with humpback whales and their young off Dominican Republic, one decided to slam its heavy tail, narrowly missing me.
54. 2004 – Agreed to do a bungee jump off Victoria Falls as part of my TV show The Rebel Billionaire. As I fell through the air I clipped my head on something and came back up with blood streaming down my face.
55. 2004 – On the same show, I climbed a rope ladder to get to the top of a hot-air balloon at 10,000 feet. The lady I was with, contestant and Spanx owner Sara Blakely, nearly fell through the gap at the top. I was close to fol-lowing her down.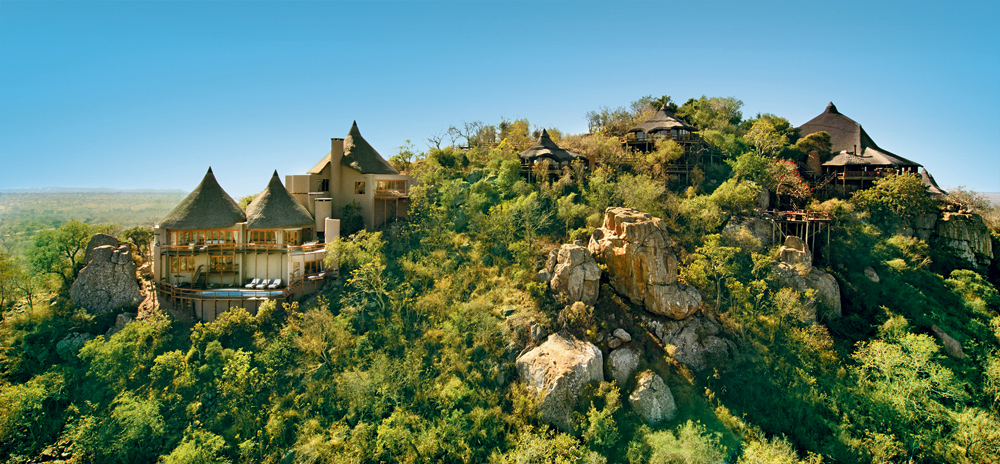 56. 2005 – Went out onto the water in a Hobie Cat, sailing between Anegada and Necker Island. The boat capsized and a young lad fell onto my back. I came back to Necker on a stretcher.
57. 2006 – Came off a quad bike in the mountains of France on a very rough road and had to have a major operation on my shoulder.
58. 2007 – Jumped off Palms Casino in Las Vegas as we announced Virgin America's new route to the city. After initially refusing to do the jump, I reconsidered and plunged down the building at high speed in strong winds. I smashed painfully hard into the building. Fortunately I hadn't spun around, so my backside hit the wall rather than my head. It completely ripped the back of my trousers off, cut my legs and arm open and badly bruised my hand.
59. 2008 – Tried to break the transatlantic sailing record with my children and become the fastest mono-hull sailing yacht to cross the Atlantic. We were severely seasick but making good time before the boat broke and we had to abandon the attempt.
60. 2009 – Went wing-walking on a Virgin Atlantic plane, while holding Kate Moss upside down. I slipped and we narrowly avoided plunging off the plane onto the tarmac.
61. 2009 – Tried to beat a world record in an English Electric Lightning jet for the fastest 0–30,000 feet straight-up flight. It was extremely exhilarating and we narrowly missed out on the record. Sadly the pilot died a few days later on another attempt, as the plane lost control.
62. 2009 – At the unveiling of SpaceShipTwo, a hurricane hit the Mojave Desert and we just managed to race onto buses as the winds sent scaffolding crashing down, blowing our marquee and everything inside it away into the desert night.
63. 2010 – Larry Page and I went kitesurfing from Anegada and it suddenly got very dark. After a very nervy few hours lost in the night, we were very relieved to find the safety of Necker.
64. 2011 – Got hit by a young lad while skiing in Verbier. I had to have a major operation on my knee.
65. 2011 – Fell into a cactus stark naked while rushing to help as fire engulfed the Great House on Necker. The house and our possessions were destroyed, but nobody was hurt.
66. 2 012 –Went swimming with sharks and sailfish, when one sailfish got extremely close. Its razor-sharp, sword-like bill was a centimetre away from blinding me.
67. 2012 – Climbed Mont Blanc, the highest mountain in France, with my children and friends. We had a near-miss with boulders falling around us but just managed to avoid them.
68. 2012 – Kitesurfed across the English Channel after a failed attempt the day before. I lost my board 110 times, avoided huge ships, and ended up practically frozen when we got to France, to be met by armed and angry police.
69. 2013 – Joined Holly to kite around Necker for the first time. I foolishly lost my kite in seriously choppy seas. Holly had to kite back to Necker to get a boat to rescue me.
70. 2014 – Another near-miss with boulders as we hiked through Switzerland on the Virgin Strive Challenge.
71. 2014 – Was on board a speedboat racing in the Poker Run in the British Virgin Islands. Two boats went out of control in front of us, smashing into each other. We just managed to avert them.
72. 2016 – Smashed my teeth twice within a month while playing tennis on Necker Island.
73. 2016 – Ran into a bullet-proof door while trying to enter a jewellery shop in the Cayman Islands to buy Joan a present for our anniversary.
74. 2016 – Was 'kissed' by a shark as I swam with rays in the Cayman Islands.
75. 2016 – My life flashed before my eyes as I went over the handlebars while cycling on Virgin Gorda. My bike disappeared off the cliff. I escaped with a cracked cheek, severe cuts and bruises and a torn shoulder.
Bonus close shave: (OK, this one wasn't exactly life and death, but when I was caught by my wife kitesurfing with naked model Denni Parkinson on my back, it certainly felt like it!)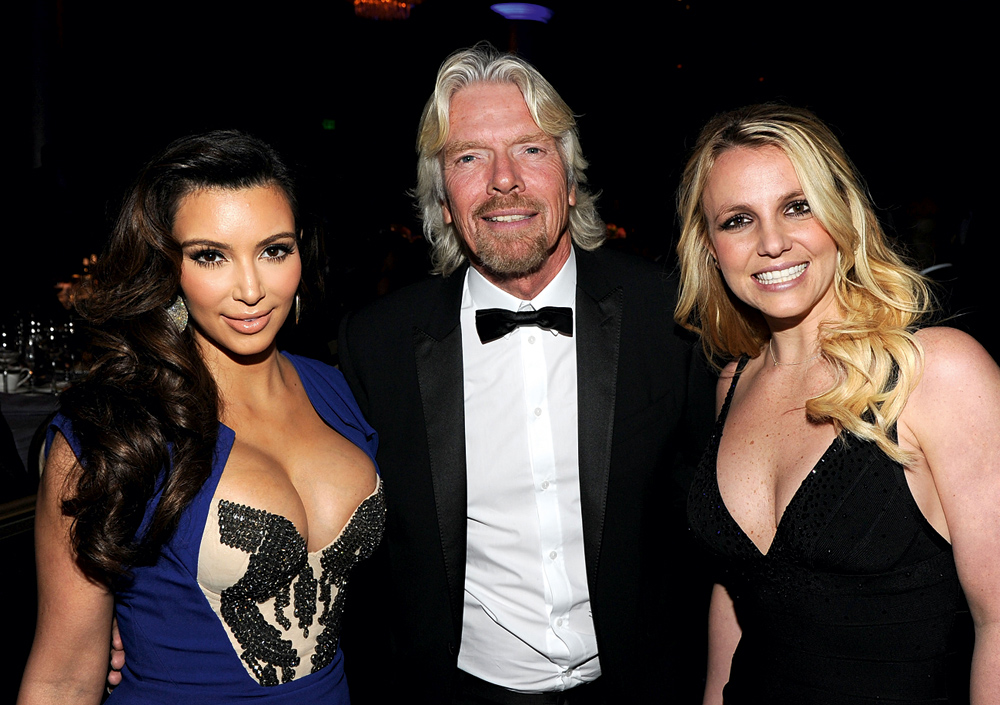 If I keep getting this lucky, and live long enough, I hope to write the final entry in my trilogy of autobiographies when I am well into my nineties, possibly with my great-grandchildren, potentially from up in space. The working title for my last book? Virginity Found.