In being content with the rugged terrain of New Zealand's beautiful biking tracks, a cross-country cyclist yearns for a good challenge. With an ever-changing landscape, the mixture of adrenaline and dust, the heat of metal and the whizz of turning wheels, the testament of the racer is most definitely in the skill of the riding. Anton Cooper is a master of that skill – and he's been winning around these parts for more a decade.
As a glowing prodigy on the rugged tracks, this dexterous, young Kiwi uses these specific factors as though they are second nature – almost a heartbeat – to him. Anton Cooper has definitely made a massive name for himself around the globe in the sport of competitive cycling. It's incredible to think what this young Christchurch native has done in climbing the world ranks to do what many riders would never dream of achieving at such an age.
The next win is just another day at the office for this 2014 Commonwealth Games gold medallist. In this age of ever-more young Kiwi athletes coming onto the world's stage, Anton Cooper is definitely one we should look out for, support and admire. M2 sat down with Anton Cooper to talk about his successes, motivations and dreams for the future.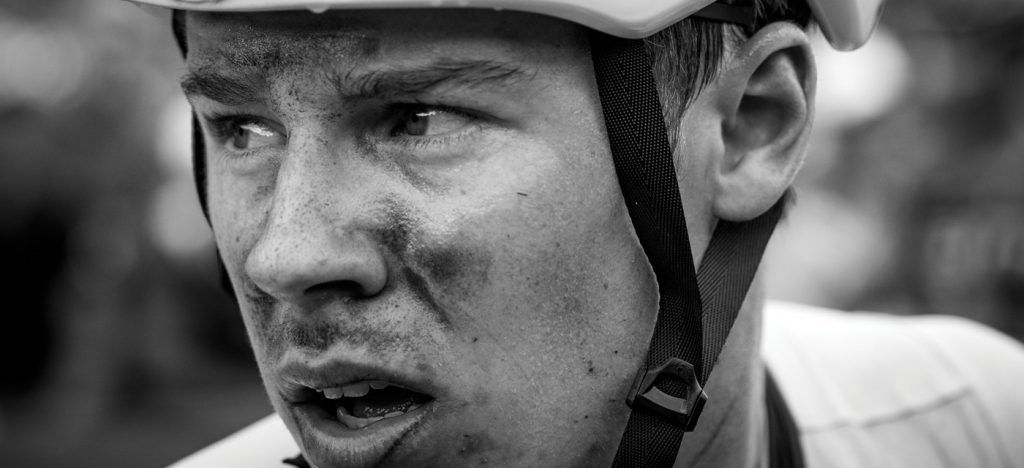 Tell​ ​us​ ​a​ ​bit​ ​about​ ​yourself
I grew up in a small town in North Canterbury called Woodend, which is where I went to primary and intermediate school. At that stage I was a good young football and tennis player, and also a competitive cross-country runner. Mountain biking (MTB) at that stage was just a hobby, and something I'd do on the weekends or after school with my dad. From 2008 to 2012, I attended high school at Christchurch Boys' High, which was when I started to specialise in cross-country cycling. My first year racing in Europe in 2011 was a huge success. On the back of that, I signed a professional contract for the 2012 year. That also happened to be my final year of high school as a year 13 student. So, it is fair to say I didn't see a whole lot of school that year! Luckily my school was really supportive of my sporting aspirations and I was able to get my NCEA level 3 and University Entrance alongside an Under-19 World title. That result allowed me to sign a good contract with another team. From then on, I've been following the full race season and World Cup circuit around the globe. It's my full-time job and I don't study at the moment. My hobbies outside the sport are adventuring, good music and driving. I drive a 2012 NZ-new Subaru WRX STi hatchback in black (which I love). Before that, I had a 2013 Jeep Wrangler Unlimited and loved it. Having a 4WD in New Zealand is awesome, we have such great terrain and amazing places to explore, which has always been a passion of mine. I'm also lucky to be sponsored by a great vehicle dealership here in Christchurch – Armstrong Subaru – so that helps satisfy the car addiction.
What​ ​inspired​ ​you​ ​to​ ​start​ ​cross-country​ ​cycling​ ​in​ ​the​ ​first​ ​place?
I wouldn't say there was something or someone that inspired me to race. From day one, I was a competitive little bugger and gave my everything to whatever sport I was competing in at the time. Dad was the one that I used to go riding with and he would also help me build new tracks or obstacles on the land at home. When Dad realised I had some talent for mountain biking, he encouraged me to enter the Canterbury regional schools MTB Champs. I was just 11 years old and we had to lie about my age so I could start against the older riders. I ended up winning by more than five minutes. I guess that was the start of it all, really. Who doesn't like winning?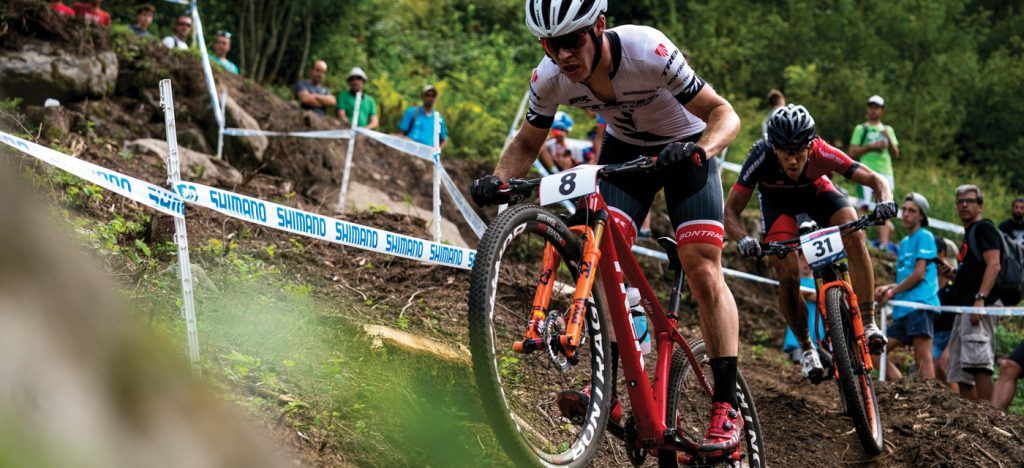 What​ ​is​ ​the​ ​best​ ​part​ ​of​ ​cycling,​ ​in​ ​your​ ​opinion?
Winning is the best part; losing is the worst. Simple as that, and that is why I love sport. Without losing there is no winning and without winning there is no losing. I'm not a sore loser but I know where I want to be and that's always on top. Losing doesn't always mean finishing in second, however, as often I have results or races that I'm proud of where I haven't won. Giving it everything and showing grit and determination no matter what is thrown your way means you can hold your head high whatever your result. When I feel that I could have done more or could have done better with the legs I had on the day, that's when I feel like I've lost badly.
There are many great other things about the sport too, such as the friends you make and the places you get to travel to and race. Having an outside job is the best thing I could ever ask for, even if it's a painful one at times.
How​ ​do​ ​you​ ​physically​ ​prepare​ ​yourself​ ​before​ ​a​ ​race?
My coach always keeps me in tip-top shape. Well… he writes the program, I go out and do the dirty work. I spend about 15 hours per week on the bike and another three hours or so each week in the gym – a good mix of intensity, endurance and core strength work. You need it all in an cross-country cycling race.
How​ ​do​ ​you​ ​mentally​ ​prepare​ ​yourself​ ​before​ ​a​ ​race?
I think experience is the best thing when it comes to staying calm, focused and relaxed before a race. Knowing that I've been there and done that before in my career is a massive help and allows me to stay focused on the task at hand. I think the determination thing is something that comes naturally. I always have my goals that I want to achieve so I put 100 percent focus into the preparation process to achieving those.
What​ ​kind​ ​of​ ​care​ ​does​ ​a​ ​cyclist​ ​have​ ​to​ ​take​ ​to​ ​their​ ​body?
Training, recovery and diet are probably the most important things. I have to be very wary of my recovery as I can't handle as much training load as most of my competitors. Everyone's body is different in regards to how much intensity or hours per week their body can handle. Also, a healthy, balanced diet is essential to aid the recovery and regeneration process, not to mention staying lean. I often measure my weight and get my skinfolds measured so I'm always aware of how my power-to-weight ratio is tracking. A power metre is something all the top riders and their coaches use as a training tool these days. Producing big power at 100 kilograms is useless if someone else is doing the same power at 70 kilograms.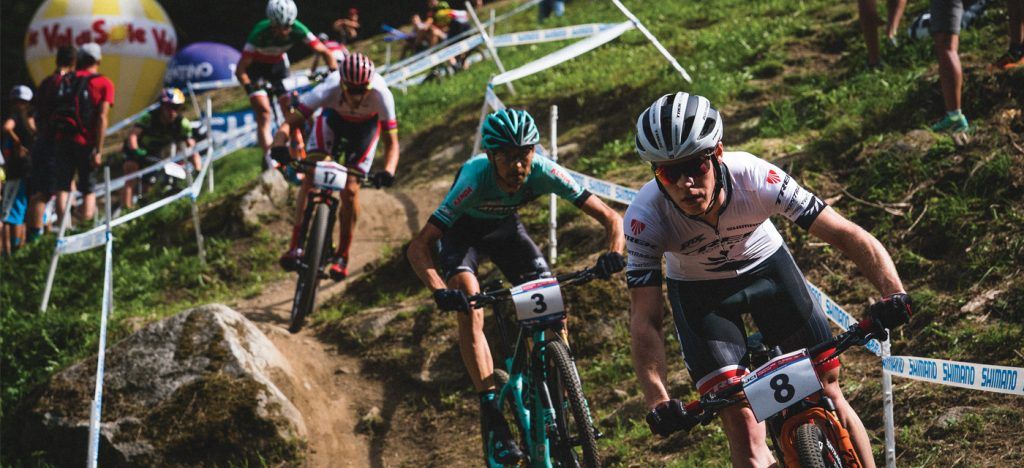 What​ ​are​ ​your​ ​main​ ​motivations?
My main motivation this year was to come back from a disappointing 2016 season and show everyone my true capabilities. Unfortunately, last year I suffered from chronic fatigue and poor health. The doctors diagnosed a problem with my adenoids, and I had surgery to remove them in September last year. In the end, I had to take four months off to recover from the fatigue and then the surgery, which meant I missed competing for Olympic selection and defending my Under 23 World title. It was a bitter pill to swallow but it gave me huge motivation to perform well not only this year but for years to come.
From​ ​such​ ​an​ ​impressive​ ​resumé​ ​of​ ​achievements,​ ​what have​ ​been​ ​the​ ​best​ ​moments​ ​of your​ ​career​ ​so far?
I have four results I'm equally proud of: 2012 Under 19 World Champion; 2014 Commonwealth Games Gold Medallist; 2015 Under 23 World Champion; 2017 third place World Cup #2 Germany, Elite Men.
What​ ​does​ ​the​ ​future​ ​look​ ​like​ ​for​ ​you?​
I'd like to win the Elite Men's World title at some point in my career and also an Olympic Gold. Tokyo will come around quickly, no doubt. Hopefully, I still have another 10 good years racing left in me. Only time will tell. As long as the body and mind are up to it, I'll keep cracking on.
What​ ​advice​ ​would​ ​you​ ​give​ ​other​ ​young​ ​athletes​ ​who​ ​want​ ​to​ ​get​ ​into​ ​cross-country cycling?
Challenge yourself and push your limits. Keep the dream and your goals within reach and don't beat yourself up if you don't achieve them. Instead pick yourself up, learn from your mistakes and keep charging forward. That's how champions are made. Don't be afraid to ask people for support in chasing your dreams and always keep it fun!