According to a new release from Luxury Car manufacturer Rolls-Royce, they have just brought the world its fastest all-electric aircraft. Dubbed The Spirit of Innovation, the aircraft hit 555.9km/h, over 213.04 km/h faster than the previous record. The previous record was set back in 2017 by the Siemens eAircraft powered Extra 330 LE Aerobatic aircraft.
This comfortable margin, if certified, will easily put them in the record books, and get us one step closer to renewable energy being used in flight.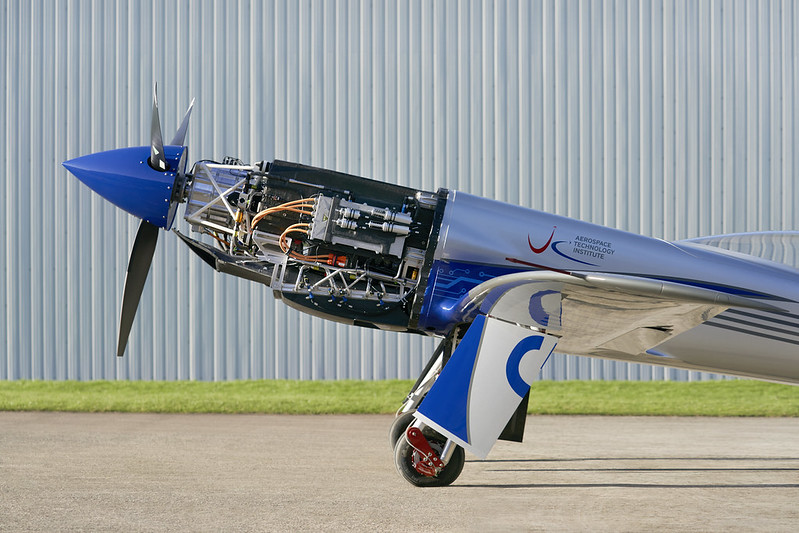 According to their press release, "on 16 November 2021, the aircraft reached a top speed of 555.9 km/h (345.4 mph) over 3 kilometres, smashing the existing record by 213.04 km/h (132mph). In further runs at the UK Ministry of Defence's Boscombe Down experimental aircraft testing site, the aircraft achieved 532.1km/h (330 mph) over 15 kilometres – 292.8km/h (182mph) faster than the previous record – and broke the fastest time to climb to 3,000 metres by 60 seconds with a time of 202 seconds, according to our data."
"During its record-breaking runs, the aircraft clocked up a maximum speed of 623 km/h (387.4 mph) which we believe makes the 'Spirit of Innovation' the world's fastest all-electric vehicle."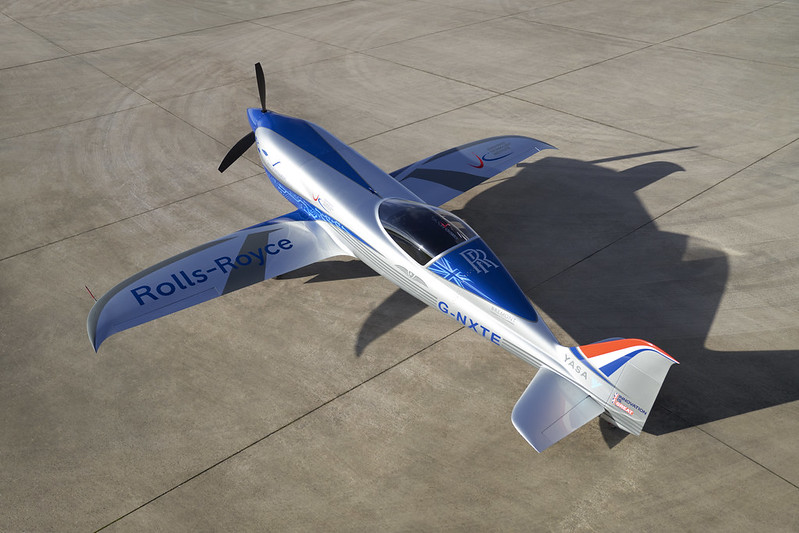 To pull off the record, The Spirit of Innovation is powered by a 400kW (500+hp) electric powertrain. Stjohn Youngman, Managing Director of  Electroflight who helped develop the powertrain, believes the next step is making it available for wider use. "Our next step is to adapt this pioneering technology so it can be applied across the wider aerospace industry to deliver a more sustainable way to fly."
As we forge our way toward sustainable commercial aircraft, we also need to contend with the size, but small and fast is a great start. The largest electric aircraft to fly was a modified Cessna Caravan 208B, with enough room for 9 passengers, but only a seat installed for the pilot. Oh and it was for only half an hour. The issue with having a 300 seat electric aircraft has to do with energy density. It's not looking like we'll be able to condense electricity down to a state that can compete with conventional fuel anytime soon. For example, a lithium ion can carry  250 Wh per kg, while good old kerosone can kick 12,000 Wh per kg.
But these baby steps are still necessary ones to make.