As a child, Matt-Lewis Hewitt had always been drawn towards sports that required discipline, teamwork and structured routine. Sports like rugby, swimming, surf lifesaving, water polo and, especially, surfing. Starting at 14 years old, it took Hewitt just 18 months before he was competing professionally in surfing.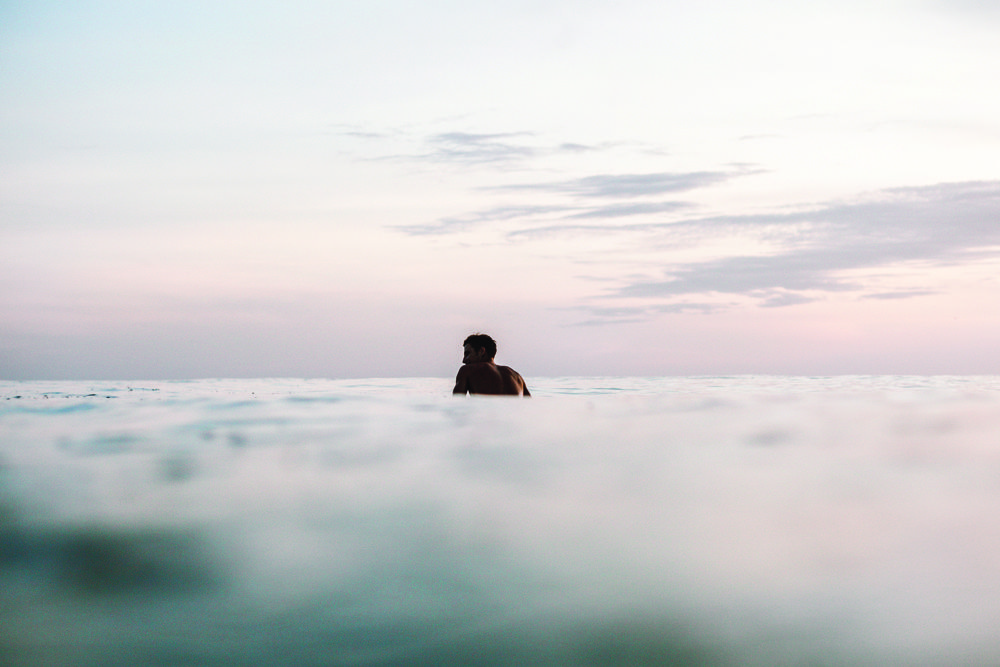 The young prodigy was headed for success, no matter what wave came at him. Since then, he has even collaborated with the footwear brand Deuce, to create his own line of sneakers. An athlete, businessman and public speaker, Hewitt's broad range of abilities shows no sign of shrinking anytime soon.
It's no surprise he has achieved what he has, as water sports run in his blood. Both his father and grandfather were professional athletes in water sports. His grandfather, Lewis Hewitt, began his sailing career in Zambia, where he set the Guinness World Record for being the fastest man on the water. Matt-Lewis' dad, Russell, then followed in Lewis' footsteps and they started sailing for South Africa.
Matt-Lewis Hewitt's first taste of international success was at the Australasia Pro-Junior series, regarded as the most prestigious and competitive surfing competition. From there he competed in the World Qualifying Series, where he made steady progress rising up the surfing ranks. He has also placed 3rd at the ISA World Juniors, 1st place at the New Zealand Open Men's Nationals, and 1st place in two Australasian pro-Junior events. He's been surfing some pretty big waves over his time on the board (the biggest being 15-footers at Sunset Beach in Hawaii), and in popular beach destinations around New Zealand: Ahipara, Raglan, Gisborne, Castle Point, and The Catlins.
"The main thing is to be prepared," he tells M2. "Keep calm, clear your mind and trust your own abilities. If the surf is big, for example, never go out alone. I have had friends knocked unconscious by their boards hitting them in the head. If they were alone, things could have ended very badly. Being able to safely get them to the shore and getting assistance without panicking could be the difference between life or death."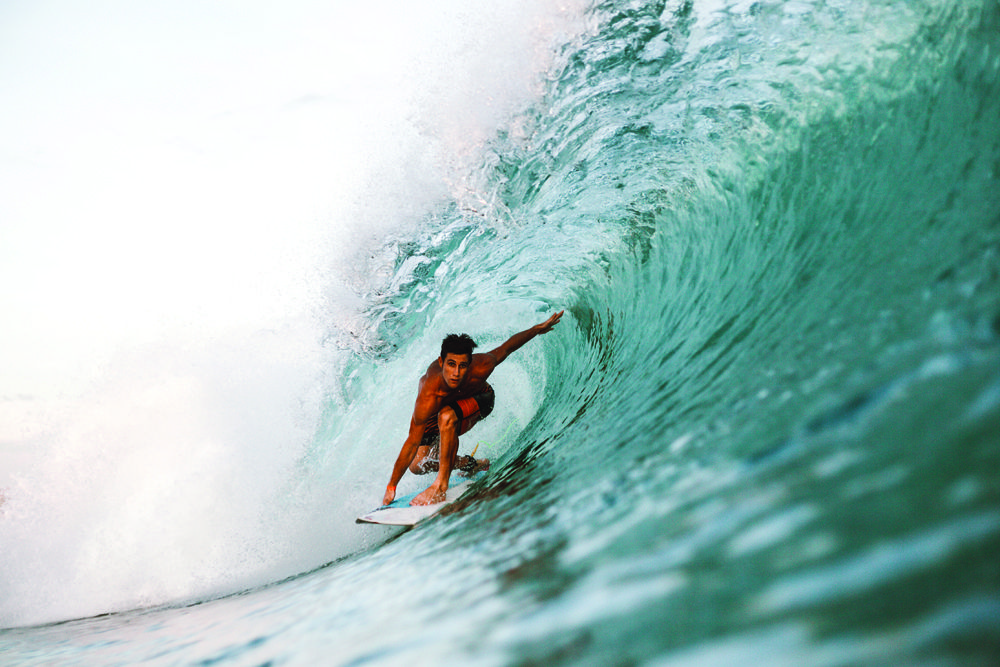 To get to that winning peak, he trains like the best of them, to achieve top results. His methods involve a mix of boxing and strength-building exercises. Surfing is known to be a dangerous sport, so Hewitt uses boxing as a way to strengthen his core to prevent injury and to monitor his aggression in and out of the water. As a successful athlete, the man credits strength and determination as being the biggest reasons he thrives so well in his profession. He praises visualisation – a mental technique where one envisions themselves achieving what they wish – which allows him to see himself successfully riding the wave. He also is helped by surfboard shapers, to ensure he is using the appropriate surfboard and other equipment.
Through pushing mental boundaries and thriving as a goal-driven athlete, the practice masters the method for him. He keeps his mind busy, his body active and his determination primed. In 2010, after knee surgery, Hewitt took time to rehabilitate and use this resting stage to train mentally. A big rise in his conviction towards surfing was when he won Junior Sportsman of the Year at the Herald Sports Awards, and with it, he says: "came a big boost of confidence".
Things are looking bright for Hewitt. He is currently enjoying a well-deserved sabbatical from surfing to take some time out for himself and explore some new pathways and job opportunities. Hewitt is now building a boutique ambassador agency with his partner, and finishing his electrical apprenticeship. He finds keeping a list and ticking things off to be the most helpful. "I have a good routine during the week that has become second nature and this allows me to focus on my day and the tasks at hand… If things are written down in front of you, you don't have to worry about forgetting them, so you can give all your attention to the tasks and get them ticked off."
Hewitt's also helping his local community and has taken up motivational speaking at charity events. Under his belt, he has numerous surfing championship wins, an impressive resume of non-surfing achievements and a keen business mind, having started his own business, Select Management, with his partner. The future continues to look bright for this sensational Kiwi, as he aims towards competing in the first-ever Olympic Games to include surfing.
No matter what the next chapter holds for Matt-Lewis, success will definitely surge him forward.
Photography by JC Susan.
You'll also like: