If there's one thing we know about the Super Bowl (and honestly, just America in general), it's that you can always expect to see proud displays of extravagance and excess. Mostly in the stands, by the hundreds, maybe thousands of A-listers (and their hangers on) in the crowd, but every now and then, the players themselves get in on the action. Anyone familiar with Los Angeles Rams wide receiver Odell Beckham Jr knows he's never been shy about drawing eyeballs and his Super Bowl pregame footwear choice was undoubtedly true to form.  
The product of a collaboration between shoe designer Dominic Ciambrone (better known to some as 'The Shoe Surgeon') and jeweller Jason Arasheben (or, Jason of Beverly Hills, because apparently flashy monikers are very in fashion right now), OBJ's pregame custom-made kicks have been dubbed 'the most expensive cleat in the world', featuring a bold, python-skin textured pattern and team inspired blue-and-gold colour scheme, with an especially conspicuous gleaming Nike 'swoosh' fitted with 1,494 white diamonds adorning the side.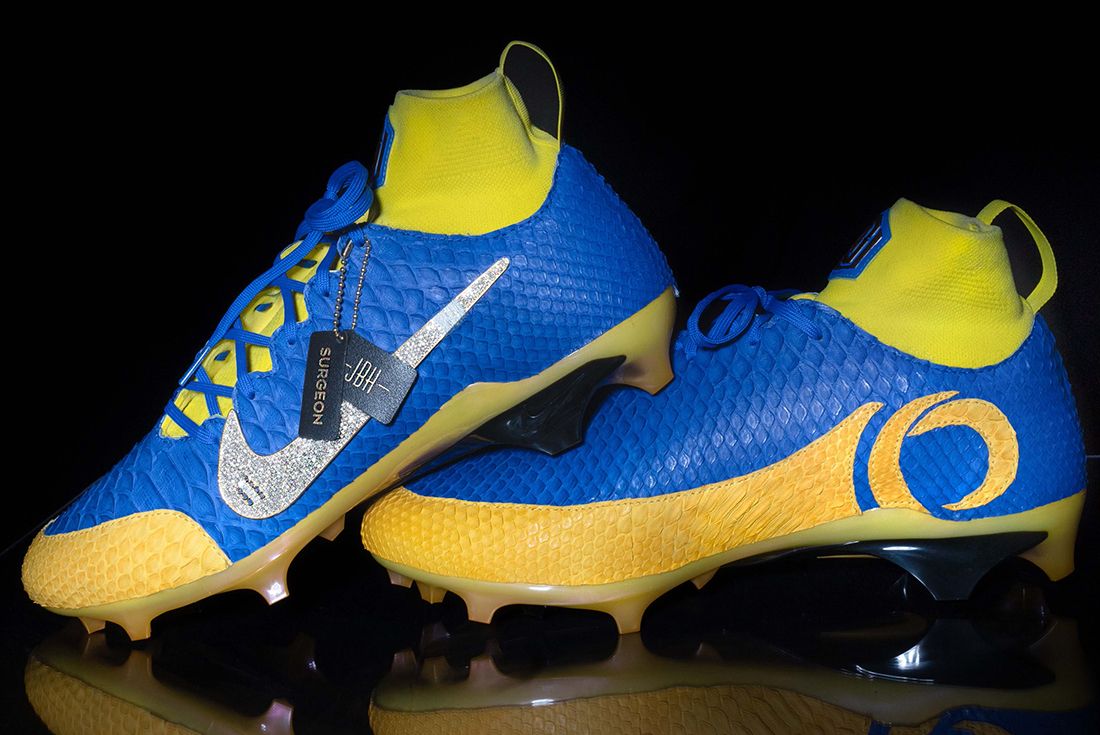 Custom cleats of this nature typically take up to three to five months to cook up, but upon a somewhat late-notice request, Ciambrone and his team delivered a quick turnaround after spending somewhere around the 100 hour-mark designing and bringing the shoes to life in time for the big game. Unsurprisingly, the awesome pair are worth a pretty staggering sum, and it has been reported that the superstar receiver paid upwards of NZ$300,000 for the right to don the cleats on Los Angeles' SoFi Field turf last Monday (NZ time).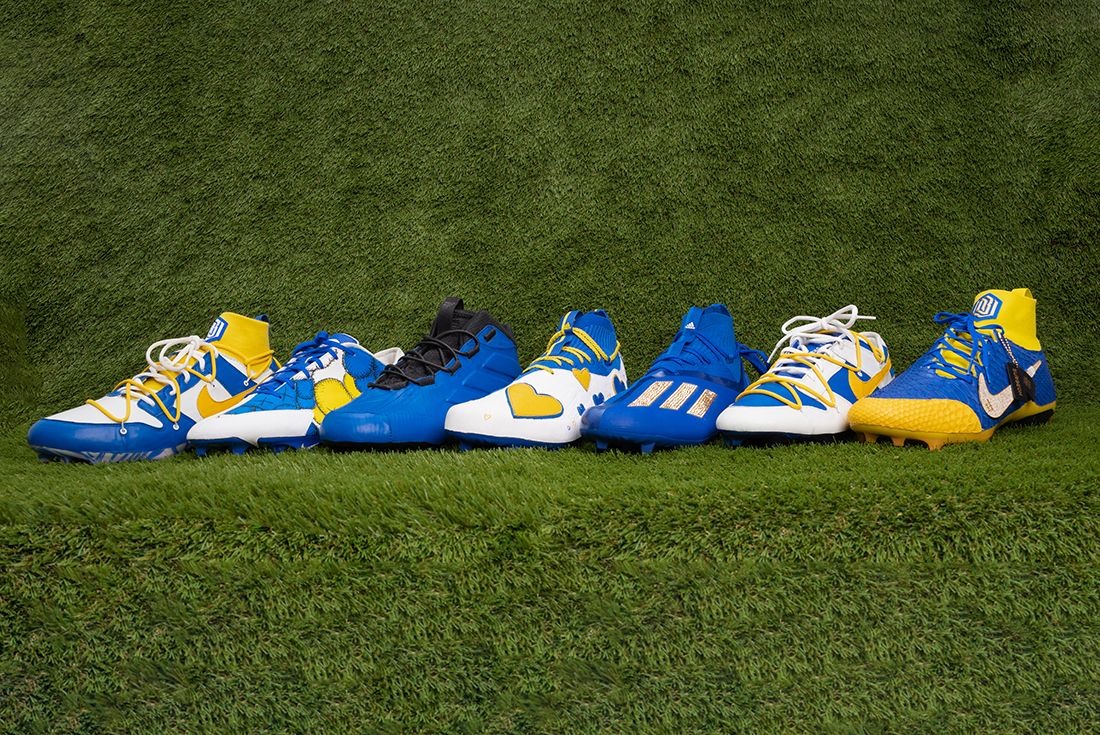 Ciambrone's contribution to the Rams pregame get-up didn't end there, as he also designed custom pairs for seven other Rams players, including eventual Super Bowl MVP Cooper Kupp. Though Ciambrone's shoes were only worn during pregame and didn't see the action on the field, his pregame influence brought the Rams mixed fortunes, as while OBJ limped off in the second quarter with a suspected torn ACL, the Rams came through and delivered the city of LA its first Super Bowl title.
Regardless, it's safe to say that Ciambrone got a decent bit of exposure for his work, with an estimated 113,000 million viewers laying eyes on his pregame handiwork in the US alone.  
Images courtesy of The Shoe Surgeon