Regardless of what your company does, chances are that you want to be found by your customers and rankings on search engines is the digital battle ground that has a very real, bottom line impact for success. One of new Zealand and Australia's leading Enterprise level search engine optimisation agencies is Digital Popcorn (the enterprise arm of Pure SEO). Managing director, Gregor Jamieson shares his take on the future of marketing and the rise of SEO.
What is Digital Popcorn?
Digital Popcorn was developed to cater to Tier 1 enterprise organisations who need online visibility. These corporates have global competitors that compete on the world stage, or fierce local players jousting for national and regional success. To work in this space requires our team to provide highly specialised products, services and consultation that can be delivered in an ongoing flexible and agile manner. We aim to be a cog that best fits the requirements and capabilities of their business team, technology and partner mix. The businesses often have multiple stakeholders and reporting requirements, and this needs a tailored approach too.
We have a hybrid team of leading analysts that we work to become a vital part in our clients' extended team, aligning with the business to provide specialist services for global visibility and market penetration, such as International Marketing, Marketing Automation Alignment, Search Engine Optimisation, Data Driven Digital Advertising, Content Strategy, Conversion Rate Optimisation, Data and Analytics and many other services.
There's also the relationship element, which is much higher touch. We ultimately need to live and breathe the goals and KPIs of the companies we work with and add value by aligning to their requirements and ongoing journey. We need to speak their language. We also need to be mindful of their stakeholders and that we're providing them with value and results, whether it be the bottom line or the metrics that best illustrate what is tangible to them in terms of their monthly campaign or annual plan for growth.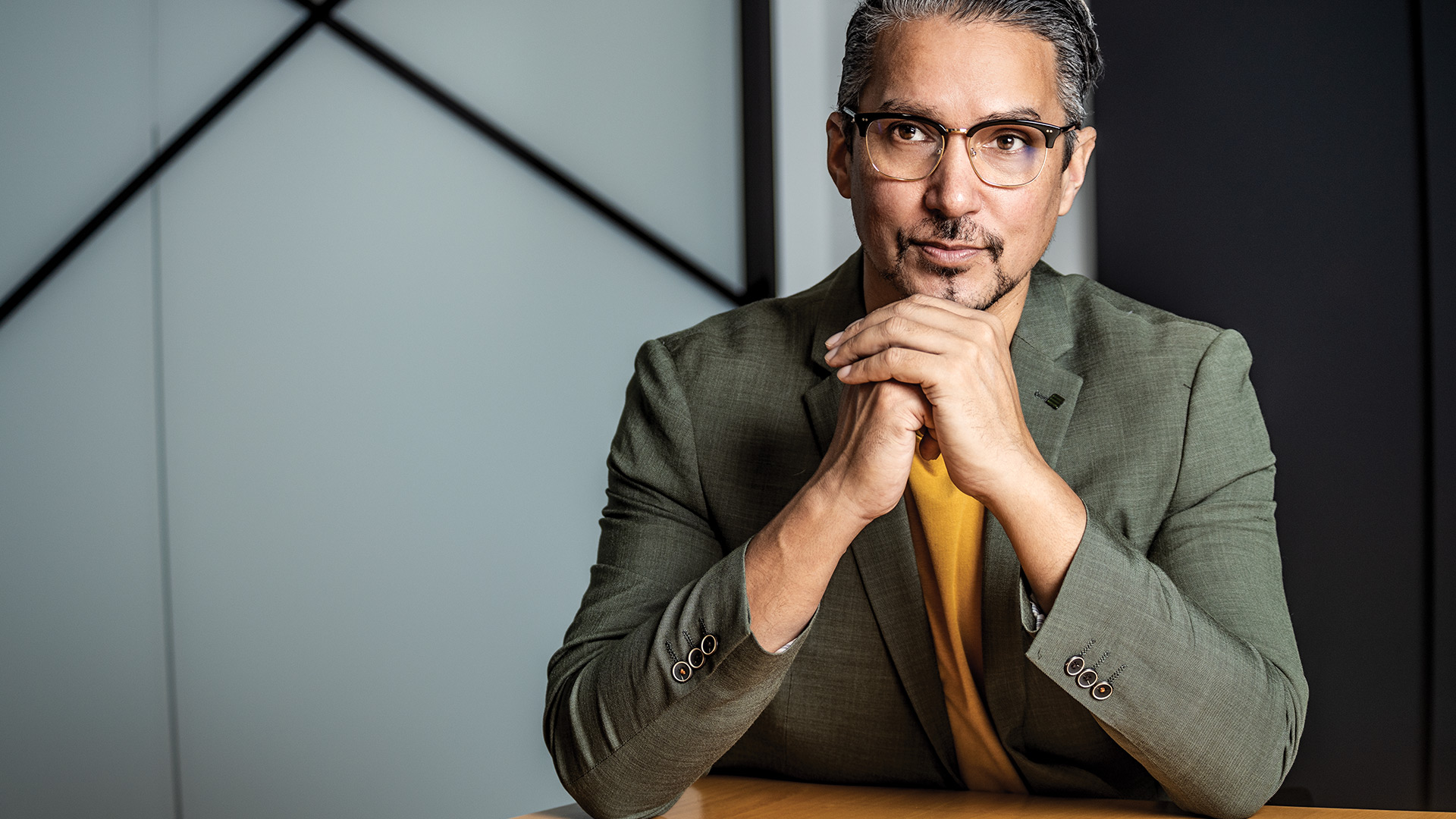 You mentioned this toolkit that has quite a different set of tools for enterprise-level, in comparison to SME. What is the difference in terms of the approach and some of the execution?
The goal of being more visible online, versus a globally dominant player in the market, is simply explained by the idea that your website and marketing has to be better than the competitors. With this in mind, one of the main differences is, we set up a 12month plan from our Enterprise service and product offering, which is prioritised to an individualised strategy to be implemented after analysing client goals, historic data, the current website and competitor search results, but ultimately to beat the competition. As an example, we often look at the company competitors themselves. If they have that visibility, then part of our approach is strategically breaking down what they've done to achieve that visibility and what is needed to be better. This is vastly different in terms of what is needed, required and effective for an SME website, which is often much smaller, has a refined focus and less services or products on offer to a smaller geography.
If we've dedicated a month to competitor analysis, for example, we would then be building tangible analysis and reports that are more about the maths of what the competitor advantages are and how we can map out a plan to ensure we have success. That will include things like the analysis of competitor content, SEO tasks such as link building, the technical architecture of the website, and how good the user experience is with these websites. We'll prioritise reports such as this in the early stages of our work and use them to compose a 12-month plan.
The competitor analysis example starts with benchmarking how the site currently ranks against them, and ongoing monthly reports to show the progress we have gained. With that we can then take a more informed look at what will be necessary for them to rank better to improve the visibility of their content, or perhaps develop landing pages for particular services that make it easier to find the right content such as Agri in a rural setting. Site speed is still one of the most important factors for getting a website to be visible online, for the simple fact that if I'm in the country on 3G with my mobile, the site will need to be quick to download. Search engines, such as Google, want fast sites as it makes our experience easier especially if I'm in Europe trying to download a New Zealand website.
With an SME, you could have tens to hundreds of keywords that are important with how an intended customer might find your service or products. When you get to the enterprise level, you might have thousands of pages and thousands to tens of thousands of keywords with various industry focuses, services offering and divisions of products with product pages. On top of this are the language versions for different countries, and pages with specific content relevant to different geographic regions. The requirements have changed dramatically and require much more resources and specialisation. This level of detail and execution will impact increasingly granular elements of our strategy.
One of the bigger focuses is the information architecture of the website, how that flows to the end-user, and how you would reverse engineer who you're talking to, where you're talking to them, and what sort of content they need to see in the right thing in the right place at the right time.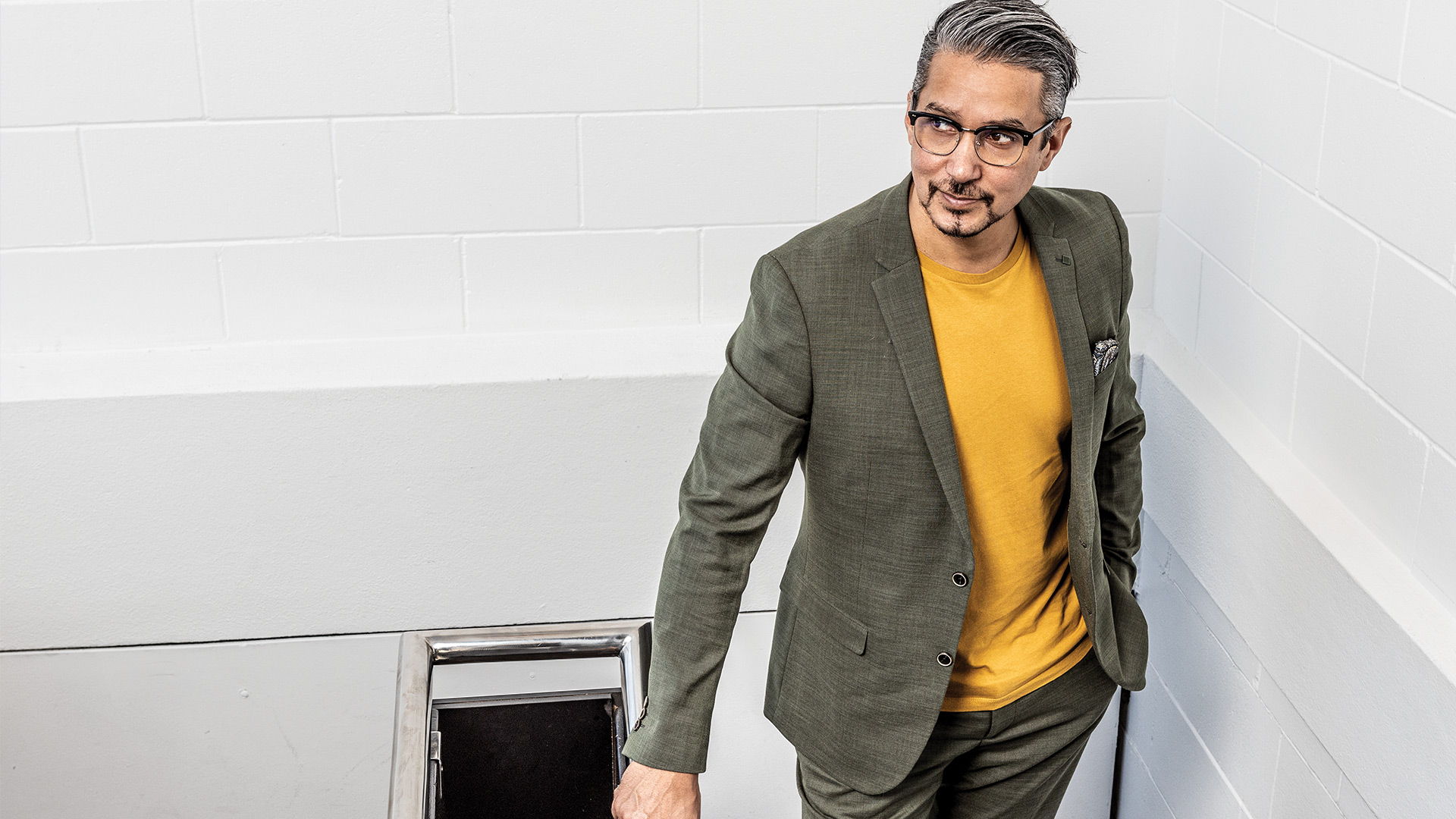 I imagine enterprise would be so much more layered, with a whole lot more people involved in the different aspects. Does that add a lot of complexity to what you do?
Yeah, we start with our team of specialists sitting with the client team through a discovery process to ensure we get a greater understanding of their current state and requirements. This takes into consideration the different roles we may deal with within the business from CIO's, the Digital Marketing team, Internal and External Communications, Operations, Stakeholders of individual business centres within the organisation through to the CEO.
We will also consider the requirements needed to achieve their goals. This is where we look at key areas needed for success, such as their internal staff capabilities, current marketing channels being used, website suitability, their technical stack or Data ecosystem with their CRM, Marketing Automation tools and many other areas. Our goal is to set the road map for success by identifying and mapping out the journey to success and how we will work with them to achieve this.
Our team of specialists all work very closely with the client team and their partners. Ultimately, we need the highest level of expertise to ensure that everything we do is best placed to get great results because we are optimising their website and their content strategy and enhancing their digital performance to outperform their competitors.
We can always pour more water into the bucket, from a Search and Digital Advertising perspective to get more people to the site, or to make contact or purchase products, but then we also want to look at the experience users have once they arrive or get in touch. We examine the user experience of the content and ensure that it converts, that it has a CTA or a button that attracts people to press it, and other elements that will improve the conversion rate, such as ongoing database-driven automated communication.
We tailor our approach to each client and review this monthly, quarterly and annually with their team and stakeholders. Quite often, what we provide for one client depends on their team and their internal capabilities. We may have to work with other partners in the mix. They may have other agencies. They may have a web development agency, they might have a branding agency, or they may have someone that looks after campaigns, and we work to align our strategies with these teams and work with them effectively and efficiently.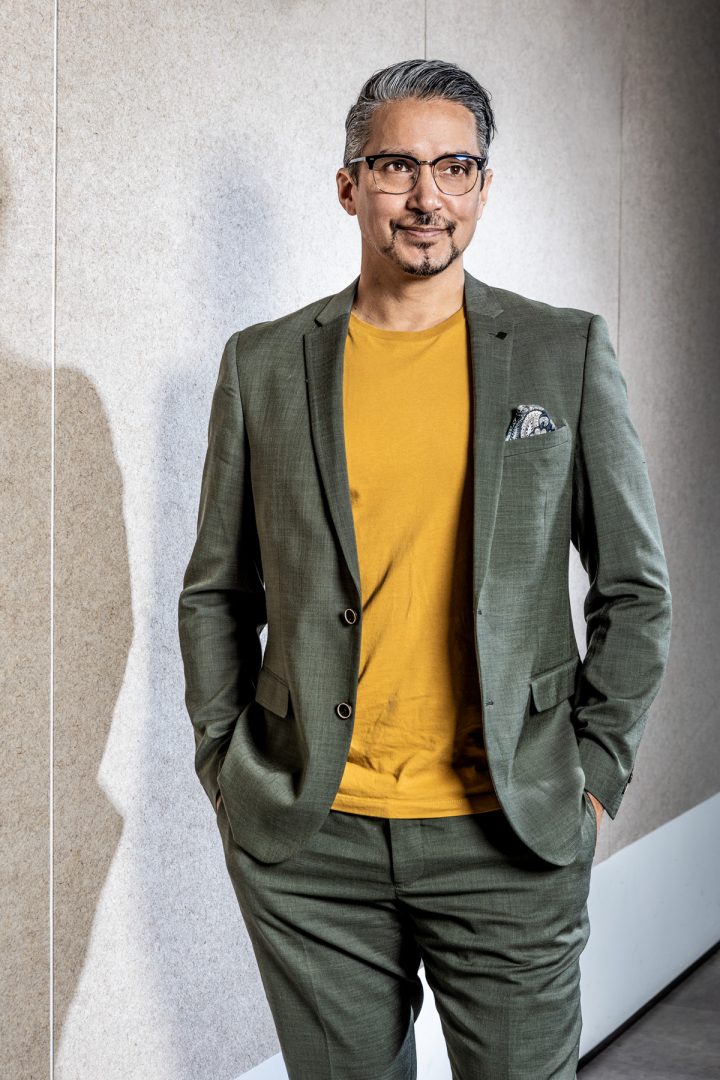 And speaking of results, you mentioned earlier that part of what you do is education, in terms of KPIs and metrics beyond just numbers on a spreadsheet.
In some ways, we want to make sure that the results are focused on what our clients have identified as important, mostly because a lot of the vast data and metrics being produced through digital marketing need analysis, insight and good reporting tailored to the intended audience within the business. What matters to them might be things like being able to see insights and patterns within the broad data, that are less tangible, such as the online brand awareness of their brand versus their competitors. Brand awareness is arguably very hard to measure accurately with traditional marketing.
There is a world of data being produced that is immense and often one of the challenges that many of our clients face, in that they aren't necessarily able to see what results they are getting for their efforts and the data they are provided isn't in a reporting format that is easy to decipher or understand. What is important to our analyst team can literally end up a 30 page report which may be of some interest for the client digital team, but would bore the rest of the business to tears, versus some of our stakeholder or board reports, which are tailored to taking this data and creating usable insights and metrics to help understand the results in a tangible and meaningful way to show meaningful results and drive action.
A lot of our clients are after something beyond traditional marketing, or they may want to re-evaluate different aspects of their website or campaigns, such as the user journey, to get better results. Search engine optimisation is important for ensuring that your company is visible and that you are a trusted source, so when someone types in a search term important to them, they have found your site to have the most relevant content and thus make contact or purchase a product.
All of the SEO ranking factors, or strategies we use to improve websites, increase your level of online visibility, but the challenge for many businesses is seeing how that translates to the bottom line, how it translates to an increase in sales. We have successfully created a measurement that shows the percentage of visibility for keywords that people use to find our clients business and website content. This is then benchmarked against their competitor's visibility. The ongoing measurement then gives a tangible measurement of how the company is tracking against competitors for the most relevant search terms to their industry and business.
I think that's where the hands-on approach is most important. You want to build the relationship and trust to work with clients closely to ensure that you have a continuous improvement model. Then, as you move forward, sometimes the original report or the best way of reporting that back to the stakeholders will end up looking completely different, although improved, after six months. That's one of the things that is probably the most challenging, but also the most rewarding. It's that drive to continue to uncover the right analytics, metrics, or analysis of the results. Results speak loudly; we live and die by the sword at the end of the day. It's thus a huge focus for us.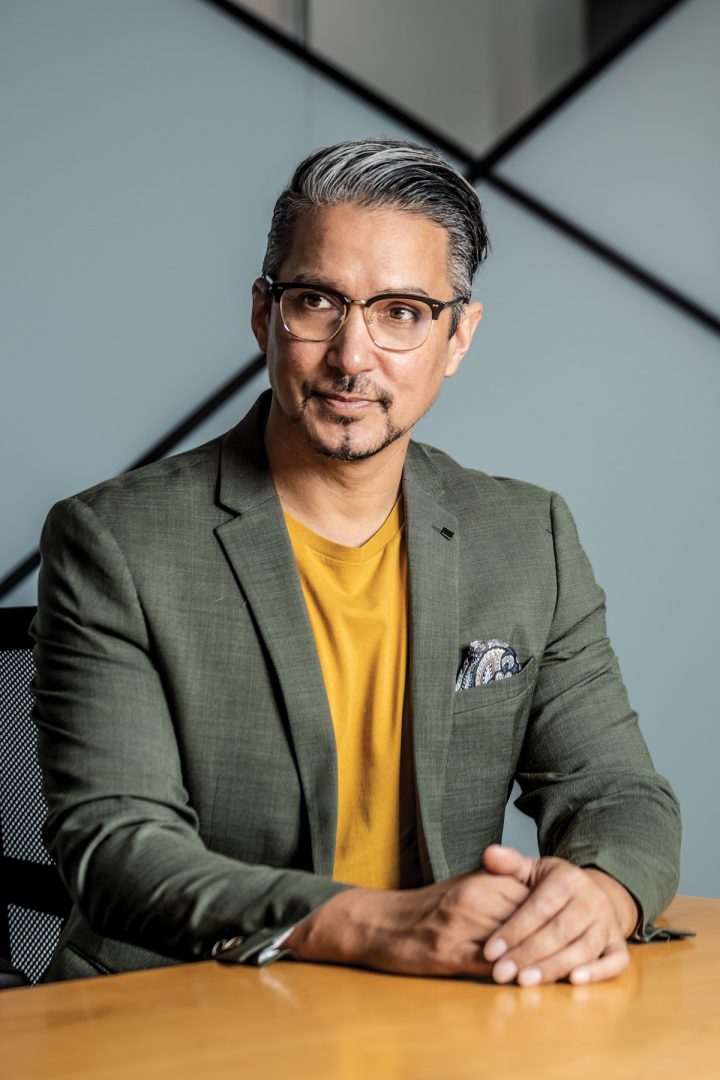 The new talent coming through is probably a really good indication of where the industry is going. Are you getting a sense that SEO is the future?
The need for improved digital marketing knowledge is a given now. Covid uncovered the need for digital marketing, and for most businesses, the need for improved digital presence. SEO is certainly an important part of this continuous improvement and we have seen first-hand the growth of our industry, and the resulting increase in industry training with our involvement training institutes, such as the Marketing Association and Unitec.
An increase in Digital Agility for businesses overall is a fantastic thing. This is good as it improves the level of internal expertise within the companies we work with and greatly improves the landscape for our country and our overall growth and GDP.
Have you noticed a shift in the last year in terms of what's driving people to click on certain content and engage with certain sites?
We've seen a lot of changes. Local visibility is now as important as ever, which was kind of mirrored with Google's changes to the requirements for what is needed to successfully improve a company's visibility for the regions they want to be visible in. Throughout the last year, people were reaching out from a need to find businesses that were geographically close, where they also trusted the company, its brand or website – due to COVID. Local visibility is an important strategy for a businesses and Google will interpret your site's visibility and proximity through several lenses, with things like Google My Business, which is a tool that can be harnessed relatively easily.
Ultimately, content is important because it's how people search and what they are interacting with. They want to find a website, service, product, or information that is relevant to them. Search engines such as Google have algorithms that now make sense of your content, it's engagement with users, and will make a judgement of which site has the right content to be shown to the right user. You see a lot of websites ranking for grander terms like New Zealand or Auckland as a geographic identifier, but if I'm trying to find a service or a product, especially with that we saw during the COVID period, it became more important to have the local setting as pages you wanted to have appear needed a reference to the region.
Structurally, if you're an enterprise or a corporate that wants to be visible throughout New Zealand, it's important to understand that people search in a way that is relevant to their setting, demographics and ultimately how they communicate. It suddenly became apparent and real for a lot of global and New Zealand companies with the first lockdown, when brick and mortar was suddenly not an option, when industries and sectors were not able to trade. There has been a change in user habits since, and companies have now had the chance to improve. How people are searching online has changed tremendously. The eCommerce space has changed because the way people shop has evolved. The expectation of the ease and use of a website and all of the processes, such as payment and the return of products, is expected to be as good as the best.
I remember reading a chapter in Richard's [Conway, Founder of Pure SEO] book about going hyper-local. This came up before COVID, but it was so on point in terms of what you're talking about.
Businesses ultimately grow to a certain size, where you have a team that might span some of the country or you might have a team of consultants or outlets and shops within certain geographies. The focus is now on how to further enhance their visibility and growth. This has quickly become much more relevant with the ease of being able to search across regions and to expect an ease of service or product delivery, especially with improvements with online consultation, shipping, and logistics. But how you grow nationally and regionally for local visibility is where we work very closely with businesses.
We do a lot of work with businesses in this space from the inception of breaking down their website information architecture and what is important to rank in the regional parts of New Zealand. From the user journey, to the customer personas, they target through to the different touchpoints in their marketing arsenal. This not only ensures they will rank in the regions; that process in itself is future-proofing them to break the site down into what is important to their end audiences which ensures that the visitor experiences with the site content is going to align with what they're interested in or what service they're trying to find. Someone from my hometown, Palmerston North, will use a local term to find a local business such as 'plumber Palmerston' versus 'plumber New Zealand'.
New Zealand is now a major focus globally, and many companies will be seeing international traffic to their websites in unprecedented levels. We're finding that now more than ever that International SEO is a viable option with many companies as a growth strategy, and although we've had specialists in this space for a long time, it is now also becoming more competitive with international companies looking to be visible here for our searches in New Zealand.
When companies look to grow regionally or internationally, they are not only venturing into other countries, whether they're speaking English, how they identify a service in other countries or the syntax that they use in speech. Whatever it might be is another journey altogether and takes a lot of technical SEO, website, and content preparation. A lot of businesses now have the opportunity to grow internationally, and it is also the case that people are searching globally more than ever.
The level of ongoing commitment, detail and expertise that is required for growing the Regional/local or International visibility is now, more than ever, increasing. This is mirrored with the rise of internal marketing team expertise from content, communications, marketing technology, web development and many other disciplines to bolster the competitiveness and success of these companies. It is an exciting time that New Zealand is poised to take advantage of.
Photography by Damien Van Der Vlist