Italy-based design-studio, Lazzarini, has recently revealed designs for their latest extreme 169 metre superyacht, Sovrano. Being so scalding-hot off the press, not too many details have been released about this superyacht.
What we do know is that it will span five decks and the yacht will be bespokely designed as either a private vessel with a single owner, or as a shared venture. Built from a combination of steel and carbon fiber composites, the superyacht will be able to deliver a full-battery powered propulsion of 31 knots. Its numerous spaces will be separated by an atrium and three-storey well on the foredeck.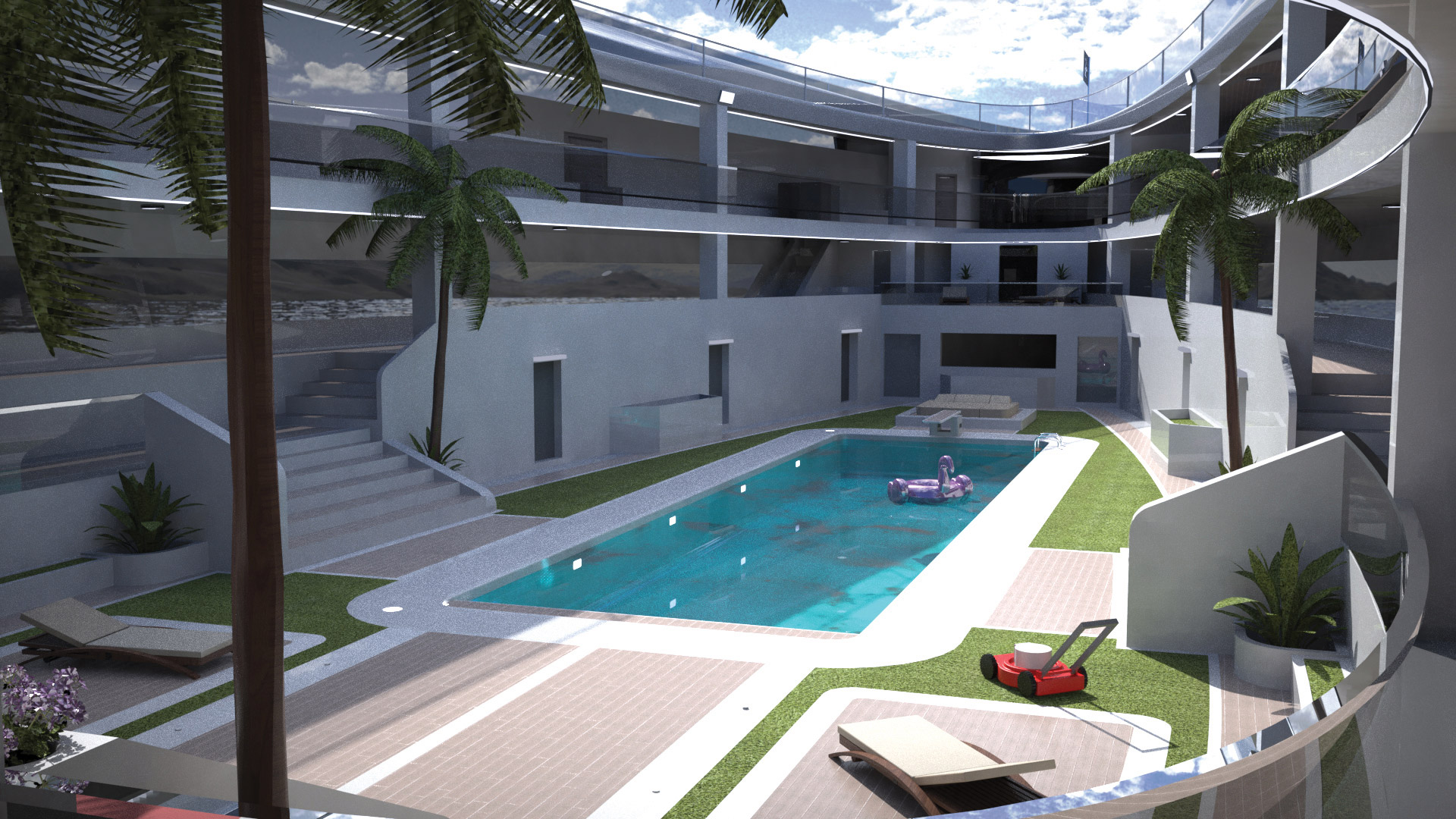 At the bottom of the foredeck, a beautifully designed garden area which lines along a large swimming pool. Of course, because what else do you really need on your boat but more water?
Two twin five-metre helipads will sit on either side of the wheelhouse, as though perched just above the water. On a side note, with the helipad extensions, that will make Lazzarini's design (when eventually built) the widest superyacht in the world with a beam-span of 33 metres.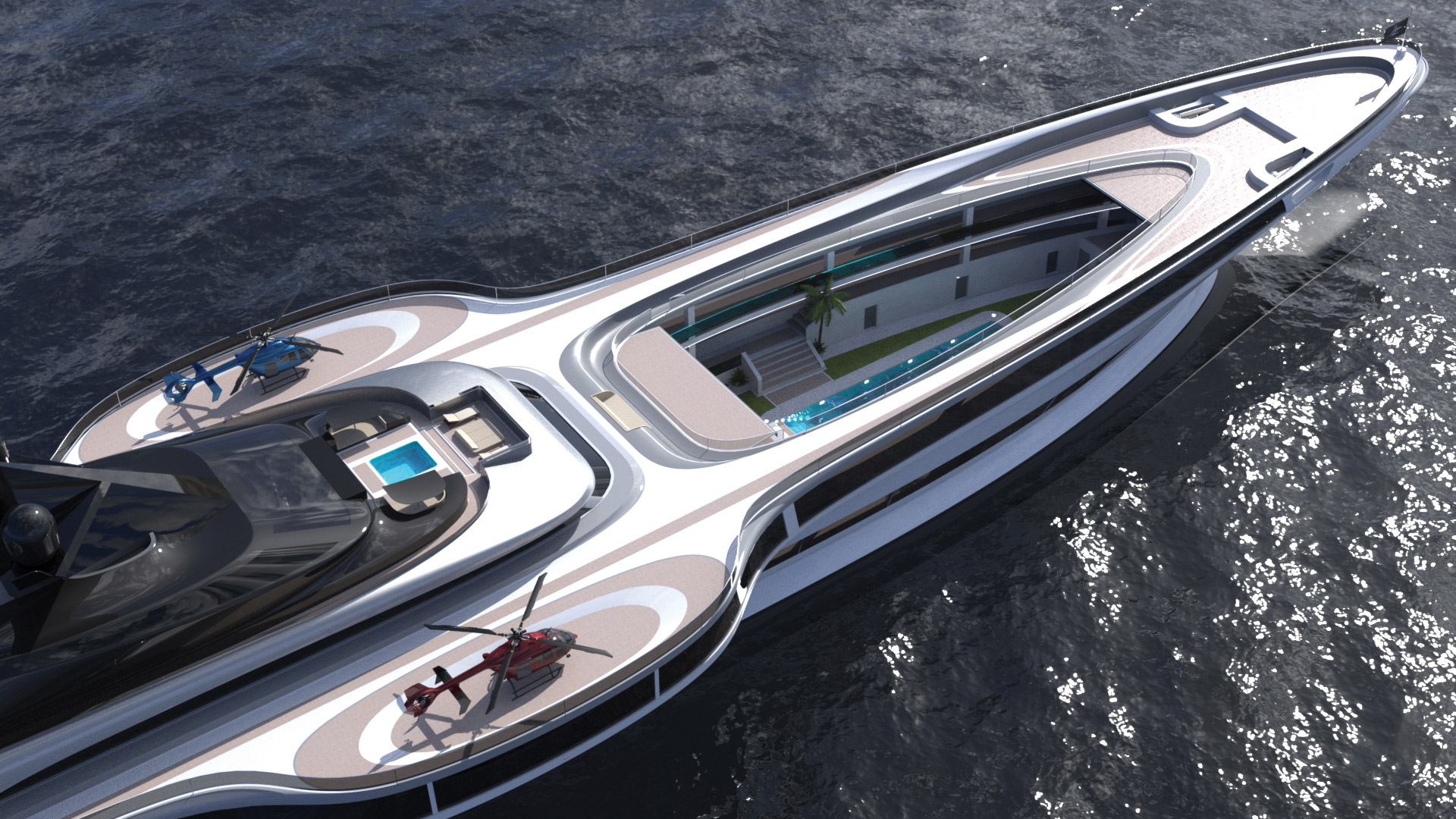 Underneath the large vessel will sit a garage which will host up to 15 metre tenders and six vehicles, all of which can be unloaded and loaded by one of the yacht's numerous cranes.