When it comes to superyachts, concept designs are often so ridiculously grandiose that it takes something genuinely unique to grab our attention. Sure, fancy swimming pools and helipads are nice, but at the end of the day, it's a concept; why not get a little creative with it?
Clearly M51 designer Anthony Glasson and I are on the same wavelength, as his latest concept instead looks beyond the flashy amenities and focuses on creating something cutting-edge with its practical design. The just perfectly named "Solar Express" is a 427-foot masterpiece, intended to run entirely on solar power, through the use of a staggering 16,000 square-feet of solar panels.
The beast is said to be inspired by the titular locomotive from the film Polar Express (remember that kind of weird mid-2000 Tom Hanks motion-capture movie?) and this is visible beyond just the clever riff on the name with its sleek, streamlined outer shell. Although, I must say, I don't remember the Polar Express having a giant 'narwhal tusk' spike on the front, maybe we'll just mark that down as a personal touch.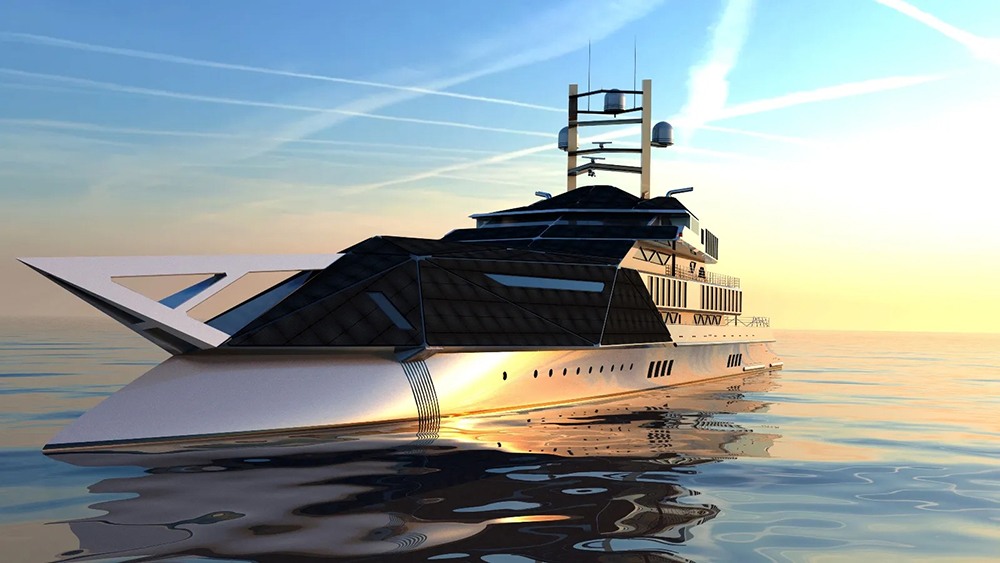 The Solar Express is designed to harness the power of the sun through its scattering of solar panels, storing the energy in batteries to power hybrid propulsion system (utilising both twin Azipods and electric generators) and its amenities. Those amenities include a gorgeous sundeck with a built-in 33-foot swimming pool and a hot tub and multiple VIP cabins, though the luxury additions are fairly muted when compared to superyachts of a similar ilk.
This is part of Glasson's overall philosophy of reducing the amount of energy required to power the boat, enabling the solar-powered vessel to operate as efficiently as possible. Glasson himself has remarked that the Solar Express is a part of his vision to realise "a greener future for large superyachts," an industry that isn't exactly highly regarded for its commitment to the environmental cause.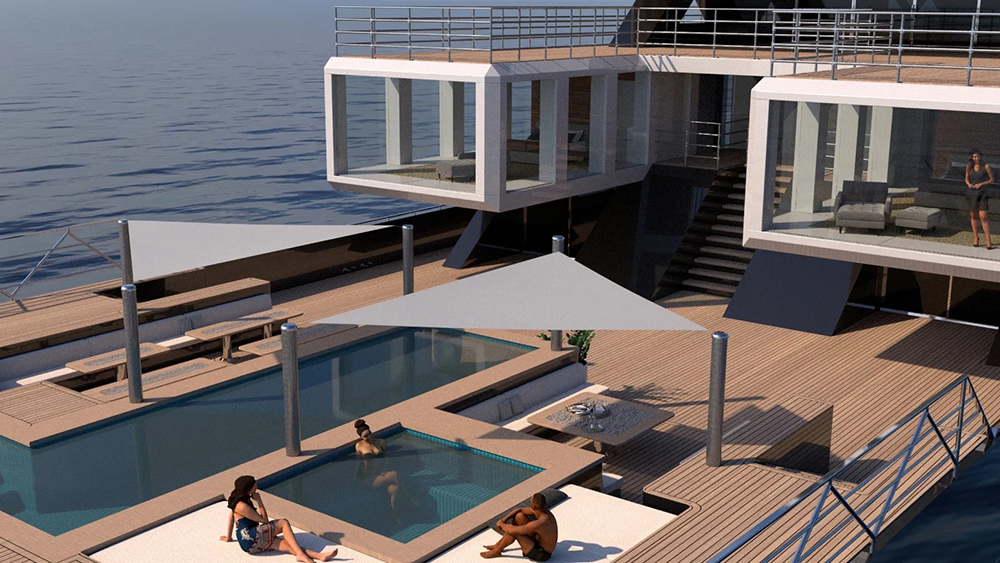 Would it work logistically in reality? Don't ask me, I'm not an engineer, but regardless, it's refreshing to see a superyacht concept with something on its mind beyond ridiculous luxury excess. That is, to a certain extent… it is a superyacht after all. 
DISCOVER SIMRAD
High Performance Marine Electronics for Powerboats