I'm not sure there's a single person in my life that isn't in desperate need of a luxury holiday after the 24 months we've all had to endure. For anyone with the cash who isn't looking to jump back on a plane and head out overseas, there aren't a lot of more appealing options out there than the Solitaire Lodge.
Parked right on the edge of the stunning Lake Tarawera, the Solitaire Lodge is considered one of finest luxury accommodation spots in the country. It's an exclusive ticket, housing only nine luxury suites within its grounds, making it an incredible quiet and private getaway spot. Few hotels, lodges or other accommodations in the country will give you more stunning views from the comfort of your suite, with Lake Tarawera making for a truly unbeatable backdrop when enjoying a glass of wine from the comfort of your balcony.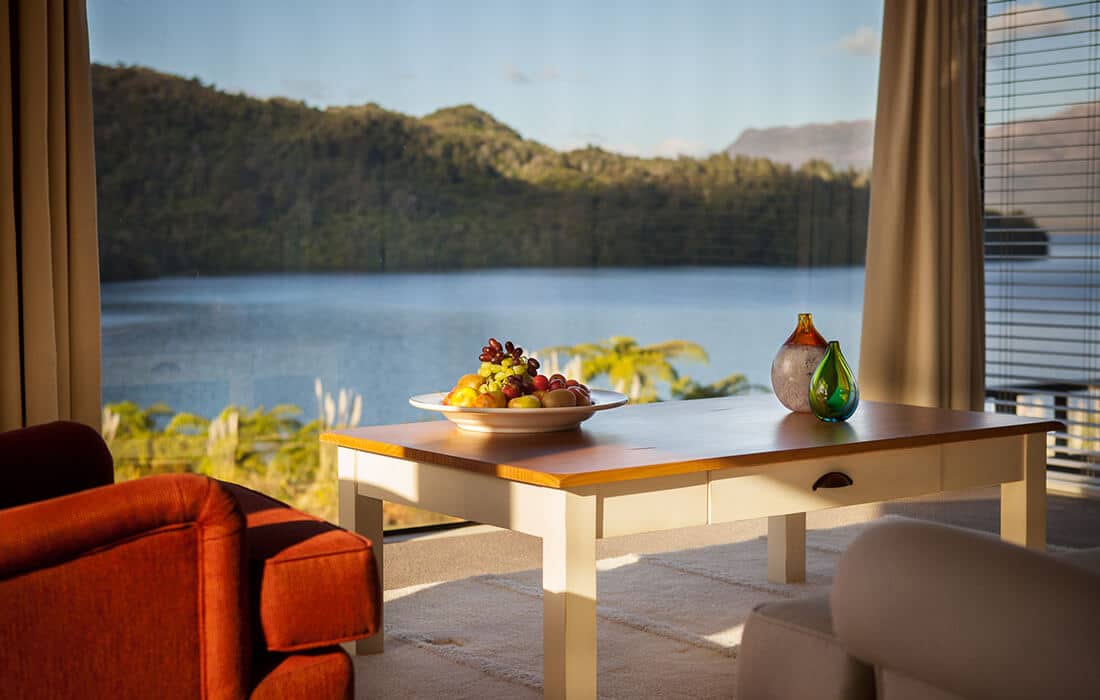 But Rotorua is best known as a town brimming with adventure and as such, the Solitaire Lodge makes adventure a priority, offering its own selection of unique activities to immense yourself in the local culture. Among them, an alluring private bathing experience at the secluded natural hot springs surrounding the lake, a three-hour light hiking trip to the banks of the magnificent 200-feet tall Tarawera Falls (which begins with an awesome speedboat transfer to the hike's starting point), a organised trout fishing excursion on a private Catamaran (ideal for both novice and seasoned fisherman) and a number of nearby walking and biking trails to fill out the days.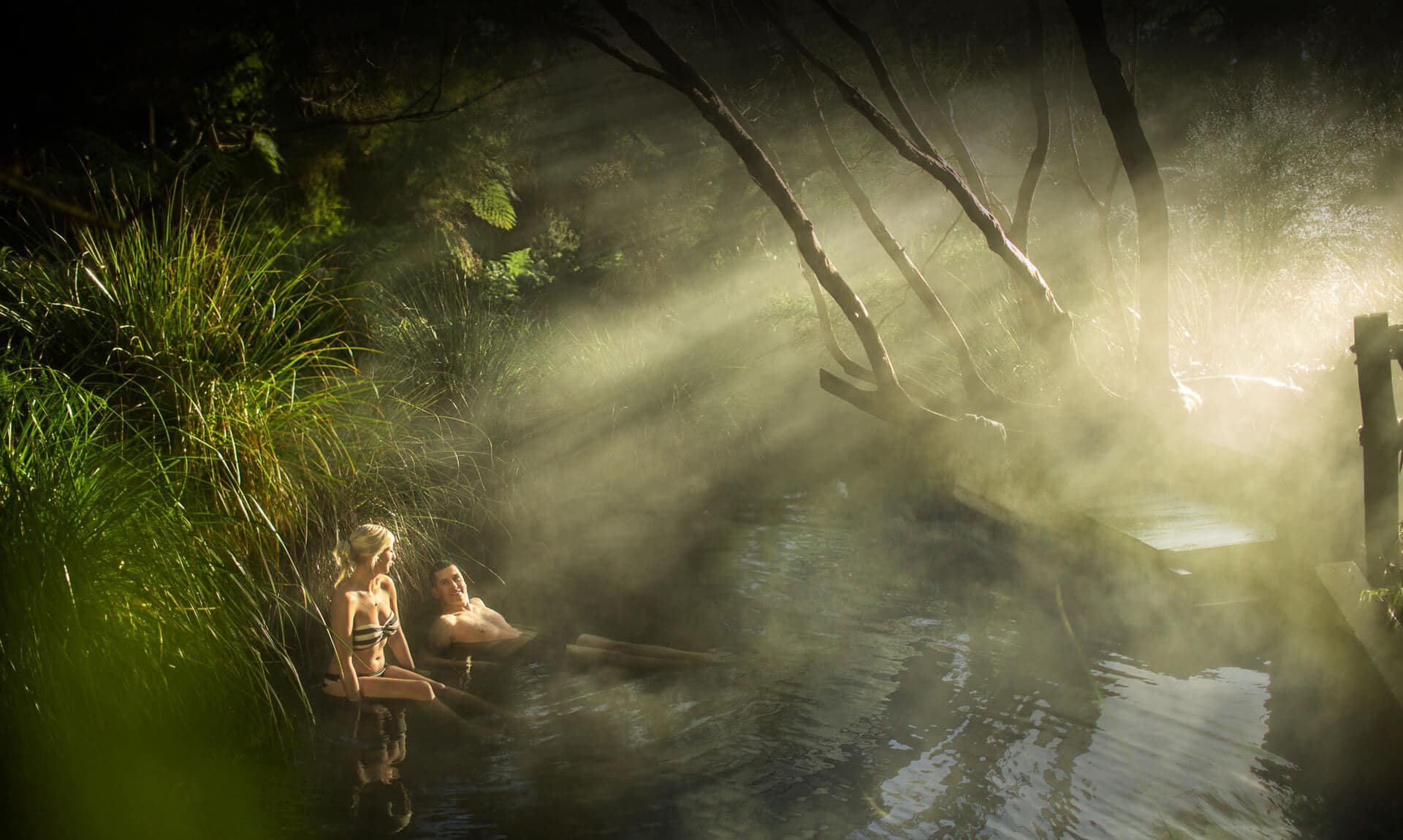 Maybe the highlight of their activity slate is a stunning helicopter tour, which glides guests up to the summit of Mount Tarawera, providing an unmatched vantage point of some of Rotorua's most visually spectacular geothermal features, including Wai-O-Tapu, Waimangu and the crater lakes.  The lodge's in-house kitchen provides an exquisite five-course dining service covered under Solitaire's Full Board Tariff, which also includes a breakfast and lunch service and a beverage list highlighting a bountiful array of New Zealand wines, all of which can be enjoyed in the communal dining area, or in your own suite if you're looking for the full private experience.    
In short, if a spectacular central North Island getaway is exactly what you're looking for right now, Solitaire Lodge should definitely be on your radar. 
Images courtesy of Solitaire Lodge.