With the rapid approach of the cooler weather, increasingly I'm finding myself looking forward to finding my spot at the bar, watching the rain endlessly lashing the windows and swirling the finger (or two) of warming amber liquid in my whisky glass while I work on solving the world's problems with my friends.
This year though, I am expanding my whisky selection and knowledge in an attempt to bring a new subject to barstool discussions and share my ever-growing love of the Water of Life. To help me in my quest, I'm engaging support from Whisky Galore, who are New Zealand's premier supplier of single malt whiskies. As whisky specialists, they have taken on the persona of true whisky drinkers and are more than happy to yarn away in arming me with everything I need to know about each single malt I try. This is super helpful as each whisky they carry is different both in flavour and often in the smallest parts of the production process , as the makers themselves take enormous pride in their skills. Learning a little bit of the background behind the unique colour, clarity, smokiness, flavour and finish of what you are drinking helps you appreciate the craft and, who knows, maybe even inspire you to create your own.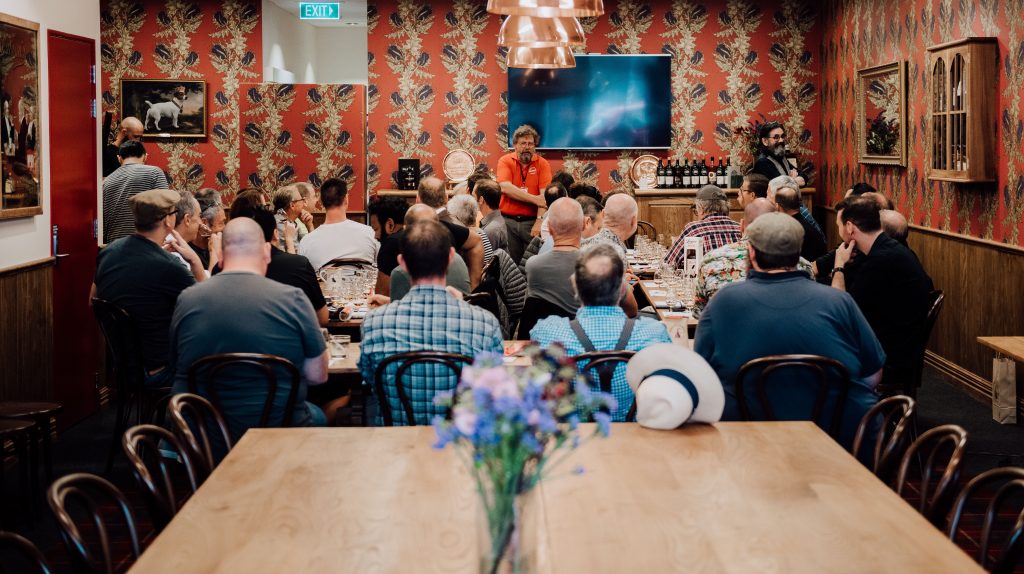 There is a lot to learn , but it helps that Michael Fraser Milne, who owns and operates Whisky Galore with wife Stella, is originally from Scotland. He hails from a little town called Keith, in the heart of Speyside – which also happens to be home to some of the world's favourite single malts. You can take the boy out of Scotland but certainly no one has succeeded in taking the Scotch out of Michael as he has kept up his links to the Old Country – and its most famous export. As a result, the team at Whisky Galore seem to know everything about every single bottle and, being whisky, there is always  a great story to tell! The team at Whisky Galore are very good at pairing people with the right dram for them – even picky souls like myself – and do regular tastings that include whiskies from distilleries all across Scotland. The shelves at Whisky Galore give you the chance to explore a huge variety of distilleries and the whiskies they have to offer including Speyside favourites; Benromach, Tamdhu and The Glenrothes, while brands like Balblair and Glengoyne showcase the Highland region. For those who enjoy a smoky dram the island of Islay is also well represented by Kilchoman distillery among others. As well as an unrivalled range of independently bottled whisky, Whisky Galore also plays host to the distilleries of Campbeltown – Springbank, Glen Scotia and Glengyle. You may want to have a dram first before trying to pronounce some of those!
So start your journey into the wonderful world of whisky appreciation with a quick (ha!) stopover at their store at  834 Colombo Street in Christchurch – or you can drop them a line on their website at: whiskygalore.co.nz – and I promise, from that day forth you'll see whisky through completely new eyes!
If you'd like more information on the latest arrivals, whisky news and upcoming tastings and events, visit Whisky Galore's website here.
For more whisky news, articles, advice and content, head to the M2 Whisky Renaissance Channel here.