Located on the Sunset Strip in Hollywood, California stands one of the most famous nightclubs in the world. Perhaps in history too. Not so much for its appearance than its star-studded notability, the Viper Room has had its fair share of celebrity occupants. Regulars have included Toby Macguire, Leonard DiCaprio, Jared Leto and Jennifer Anniston. Of course, who could forget the untimely death of actor, River Pheonix on Halloween in 1993.
Released at the end of January, plans from architecture firm, Morphosis, will change the club into a 15-storey development with an angular structure cradling a plant-covered glass tower, named 8850 Sunset. A retail space will then join the structure at the bottom.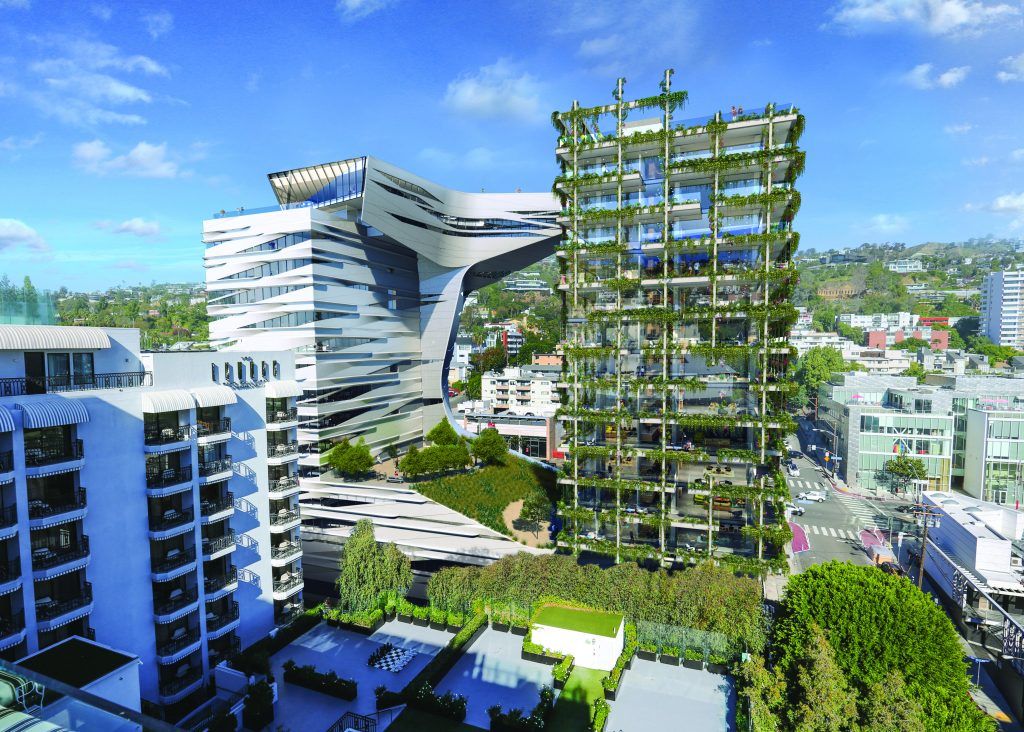 Morphosis, which was founded by architect Kurt Meyer in 1972 has offices in LA, Shanghai and Seoul with other projects being the Korean-American National Museum in LA and an art museum in Costa Mesa.
Reportedly, the eastern building will feature apartments while the western tower will feature a hotel. A sky bridge linking the two towers at the top floors will feature such cool things as a swimming pool, event space, outdoor dining and a bar.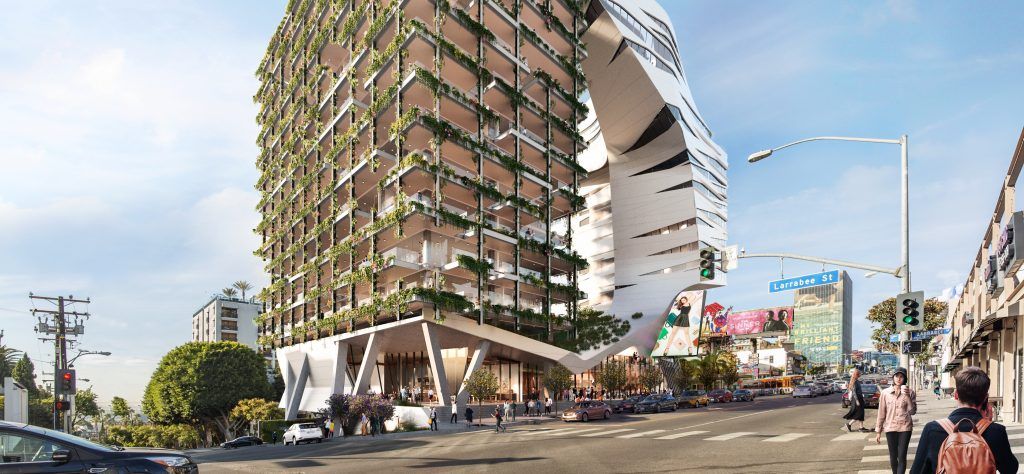 Images ©Morphosis
You'll also like: