We're in a golden age of whisky at the moment where the producers of the past have left us a gift of barrels they laid down 50 years ago. That is to say the distilleries that have lasted that long have. There was the danger of running out of stock and needing to open these barrels early. Plenty of labels had run out, unable to keep up with the population boom and lust for amber liquid, leading to a proliferation of NAS whisky. But we're not here to talk about that footloose scene. We're here to talk about the whisky that has been sitting in a barrel for the same amount of time you've been alive.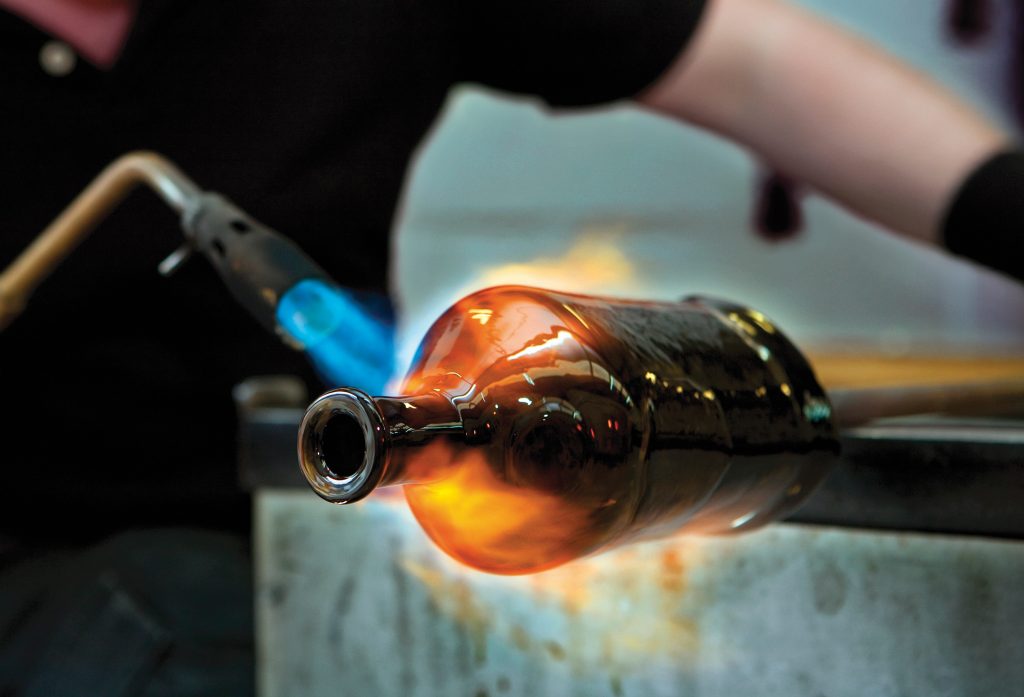 The longer whisky spends in its barrel, the more time the charcoaled wood interior gets to impart its flavours. Through a process called adsorption, the harsh taste that young whisky has is drawn into the barrel's sides. The main difference you'll initially experience with an older whisky is a far more woody taste as the tannins start to dominate the flavour.
Glenfiddich is one of the few prepared properly for our future enjoyment. It also helps that their staff turnover is about as quick as the turnaround time of a good 50 year, as they admit when talking about their latest prestige 50YO whisky.
"Many of our craftsmen have worked at Glenfiddich for all of their professional lives and were present in 1979 when this whisky was laid down." says Tom Fastier, Glenfiddich Brand Ambassador for NZ. "Craftsmen such as David Stewart and Eric Stephen, who was Head Warehouseman, have worked for us for over 45 years. Incredibly, the average length of service at Glenfiddich is 17 years, which allows us an unrivalled depth of whisky-making expertise and ensures the same talented people look after our whisky for its entire maturation."
"At a time when supplies of aged whisky from most other distilleries are running low, Glenfiddich is in a truly unique position because we have consistently taken a pioneering approach and planned ahead to ensure we have significant supplies of aged whisky. Very few distilleries can produce aged whisky of such high quality and rarity."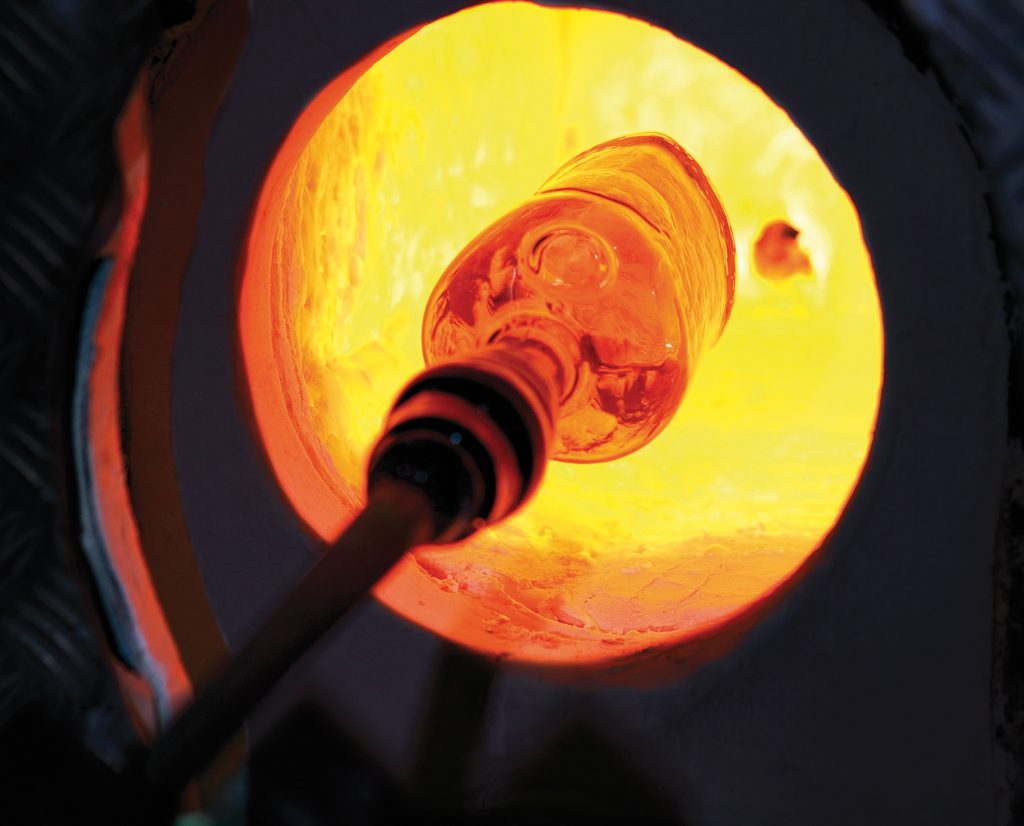 This heritage gives them the ability to try things like remnant vatting where the Malt Master carefully hand selects individual casks before marrying them together with what was left over from the previous 40 year old vatting.
So without further ado, lets take a look at what their top tier has to offer.
30 Year Old
As a result of maturing in the finest Oloroso sherry and bourbon casks, the nose of the Glenfiddich 30 Year Old is finely balanced with substantial oakiness matched by fig, dark chocolate and luscious sherry notes. With a complex and seductively woody taste, emphasised by a floral sweetness and an exceedingly long, honeyed and warm finish, the Glenfiddich 30 Year Old offers an exquisite complexity of fragrance and flavour.
GREAT FOR: Connoisseurs and collectors. A sublime, complex and truly exceptional malt.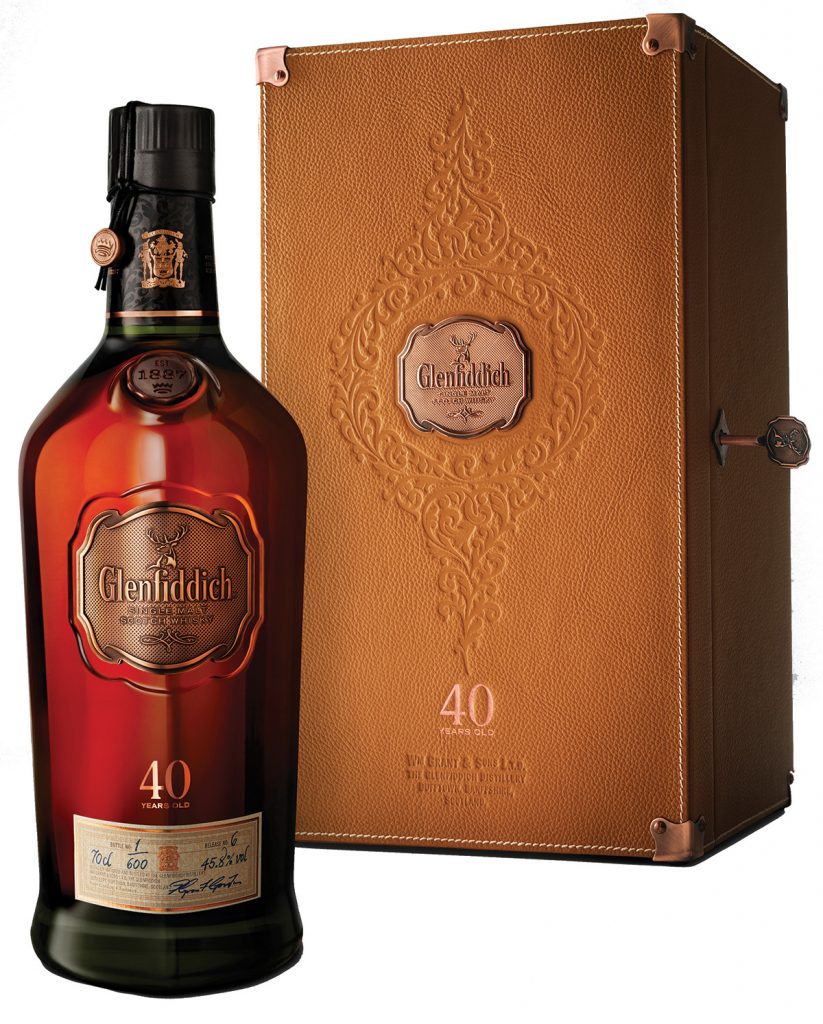 40 Year Old
The nose of the Glenfiddich 40 Year Old is beautifully rich with layer upon layer of dried fruits, dark chocolate, roasted coffee and ripe black cherries and occasional notes of gentle wood smoke, polished leather and cloves.
The taste is silky smooth and luxurious with initial flavours of intense dried fruits, Christmas cake, dates, raisins and stewed apples which are later taken over by slightly dryish oak and some bitter chocolate notes with a mere hint of peat.
The finish is incredibly long lasting and complex.
GREAT FOR: Those seeking an exceptional, silky smooth and luxurious taste with intense dried fruit flavours of christmas cake, dates, raisins and stewed apples.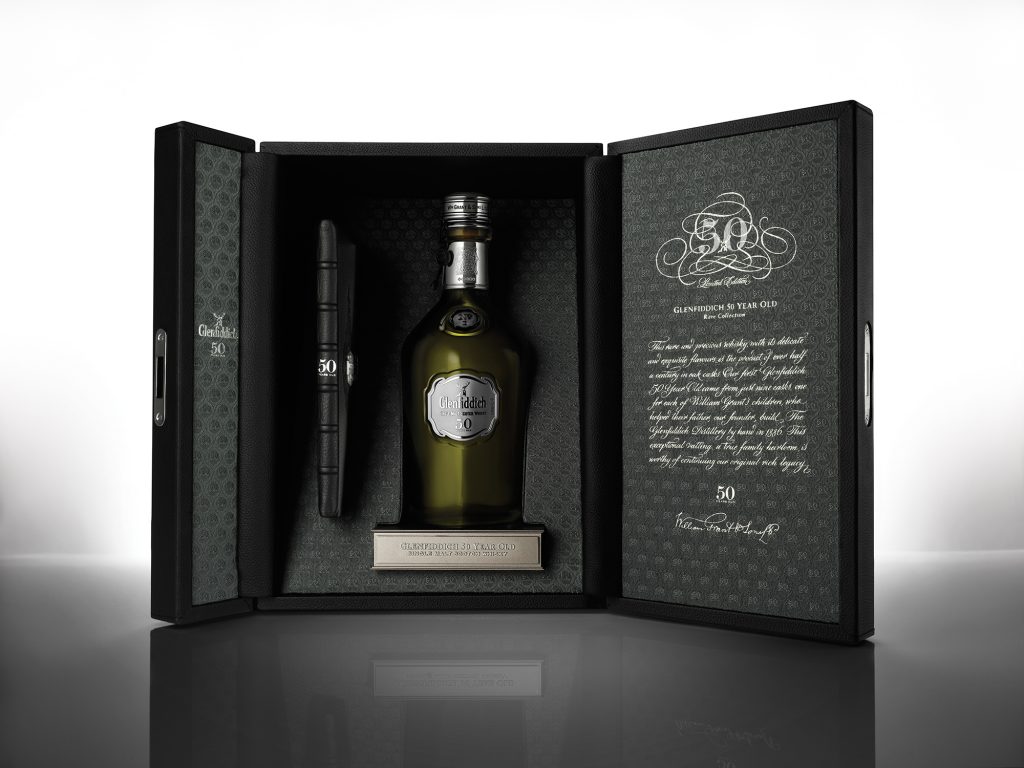 50 Year Old
This exquisite whisky was drawn from two exceptional casks, both matured for 50 years. Brian Kinsman, Glenfiddich's Malt Master, married them for six months in an American oak barrel to give the wondrous array of flavours and aromas an unrivalled harmony.
The nose is a beautifully harmonious with an uplifting aroma. Going to taste, it's initially very sweet with zesty orange marmalade and vanilla toffee, which then cascades to aromatic herbs, floral and soft fruits, silky oak tannin and hints of gentle smoke.
The finish is exceptionally long with a touch of dry oak and the merest trace of peat.
GREAT FOR: Those seeking the very best and an extremely rare piece of history. Unique and classic, a beautifully harmonious nose complements cascading flavours in this flagship malt.
For more Whisky content, advice, news and articles, head to the M2 Whisky Renissance Channel here, or the Whisky Galore website here.