As gamers we're constantly getting showered with new tech to lure us in. The console market is constantly sharpening its teeth on each other while the PC side is pushing the boundaries of how much raw power and flashing LEDs we can pack into our towers.
So it might surprise you that up until very recently, none of these powerful brands have picked up the prestigious Red Dot Award. For those that aren't familiar, this award is given by an international jury to brands that have excelled at good design quality and creative performance, something the gaming space should have been dominating long before now, if you ask me.
This award was given to Acer's Predator lineup of gaming gear after going up against 8,697 other entries from 54 countries. That Predator range has been grabbing headlines both abroad and here at M2 with eye catching gadgets like the Predator Thronos Air, their absolutely insane $14,000 gaming station, which is more cocoon than chair. The award stretches across their entire range, which has grown into an entire ecosystem. The brand has shown a full commitment to delivering top tier devices. Even their laptops are not to be messed with, like the Helios 300 which is packing a GeForce RTX 2060 to power it's 144Hz refresh rate.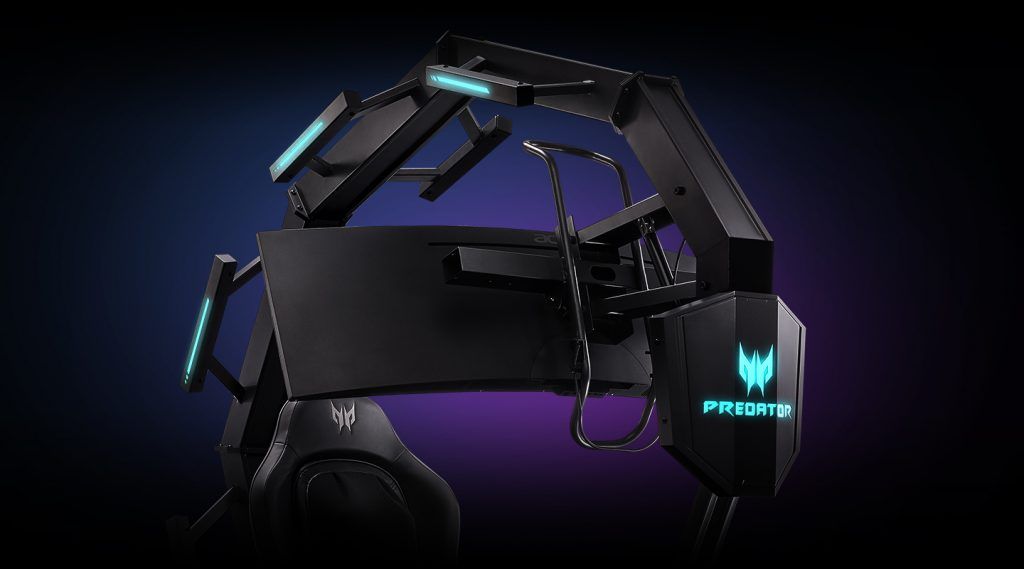 On the peripheral side of things you're covered with the Predator Aethon 500 keyboard and Cestus 500 gaming mouse. Also, frankly, you haven't seen a decent monitor until you've stood in the presence of the X35, with it's curved 35" screen which engulfs you in an ultra wide resolution of 3440 X 1440 and it's 200Hz refresh rate. Its predecessor, the X34, has already been lauded as the best gaming monitor money can buy. I'm sorry, where were we?
So as we've seen, while being a newcomer to the scene, they're making a splash where it counts. This ethos extends to the gaming scene as a whole, with e-sport team sponsorships, university partnerships and even their own tournaments of DOTA 2 and PUBG.
"Predator's award win injects new inspiration for Acer to create more exciting experiences through its brands." said Tiffany Huang, Co-COO of Acer Inc. "Acer firmly believes that a brand must represent its commitment to consumers, and will continue to integrate Predator's fearless spirit into daily life, bringing new excitement to gamers around the world."
Acer has become a surprising but welcome addition to the gaming community, and I for one am loving what they're bringing to the table.
Check out the Acer Helios 300 here.
You'll also like: