There must be something about human nature that gives us pleasure in seeing other humans put through grueling and uncomfortable selection processes. Reality TV empires have been built on the back of this quirk of psychology. Shows filled with delusion, shattered dreams, heartache and moments of loss and victory like "X Factor", "The Voice", "[insert appropriate country here] Has Talent" or  "[insert appropriate country here] Idol". Of course, you might think that American Idol was the granddaddy of this phenomenon but it's actually been around for a lot longer than that in different forms. What were Roman gladiator fights if not a giant selection process for who was best at not getting stabbed in the ribcage with a bronze spear point? Or what about Darwinian evolution? Is this just not a grand selection process for who gets to emerge from an ocean soup of amoebas, develop a sophisticated frontal lobe, an inkling of self-awareness and thumbs for scrolling TikTok? So this whole selection process thing is a part of who we are. This wasn't just a random musing but it was something that occurred to me when I heard about the selection process for The Hotel Britomart's wine lists and Winemaker in Residence program.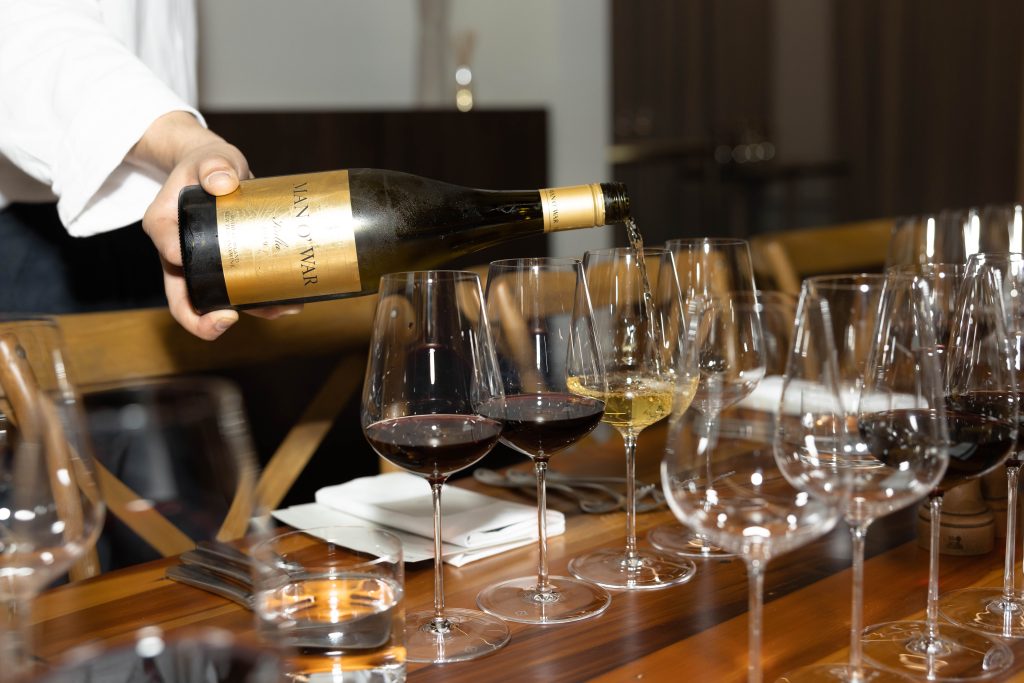 I kind of imagined queues of hopeful winemakers with tearful looks of fear and burning ambition in their eyes all waiting to be assessed by a panel of taciturn judges. Fortunately for all involved, it isn't actually like this. But there is still a bit that goes into the selection. And given The Hotel Britomart's culinary and sustainability reputation, there are a lot of factors to think about. Maybe even an X factor (queue sad dad joke drum beat). 
Overseen by Fine Wine Director David Nash, Winemaker in Residence is an intimate wine series, that offers up a deep and special experience to oenophiles and casual wine enthusiasts alike but it is also a celebration of the craft, the hours of toil behind the scenes, the past relationship with the land and the ongoing innovations in sustainability.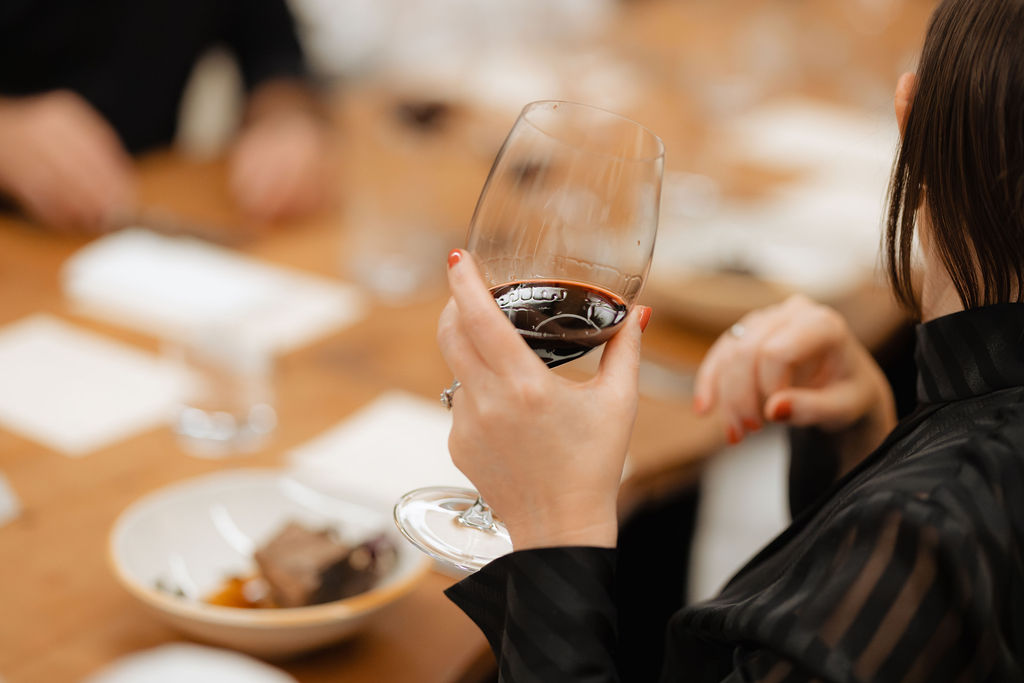 "When we first started, our brief was to create a great wine culture around The Hotel Britomart and its culinary offerings," says Nash. "Our goal has always been for The Libraries and kingi to offer a window into some of New Zealand's best producers. The Winemaker in Residence series was our way to integrate a world-class, one-off experience into our ongoing culinary program."
And it's not just about the wine; it's about the ethos behind it. Nash elaborates on the winery selection process: "Firstly, the product has to be world-class. Secondly, if they are putting more into their land than they are taking away, we're interested. That could manifest as organics, biodynamics, or just conscious farming with future generations in mind."
This approach naturally lends itself to smaller, family-run estates where you're likely to find the winemaker out in the vineyard, getting their hands dirty. "The most sustainable decision any of us can make is to eat and drink local. And in Auckland, you don't have to look far to find some of the world's best producers, like Kumeu River, Man O' War, and Puriri Hills," Nash adds.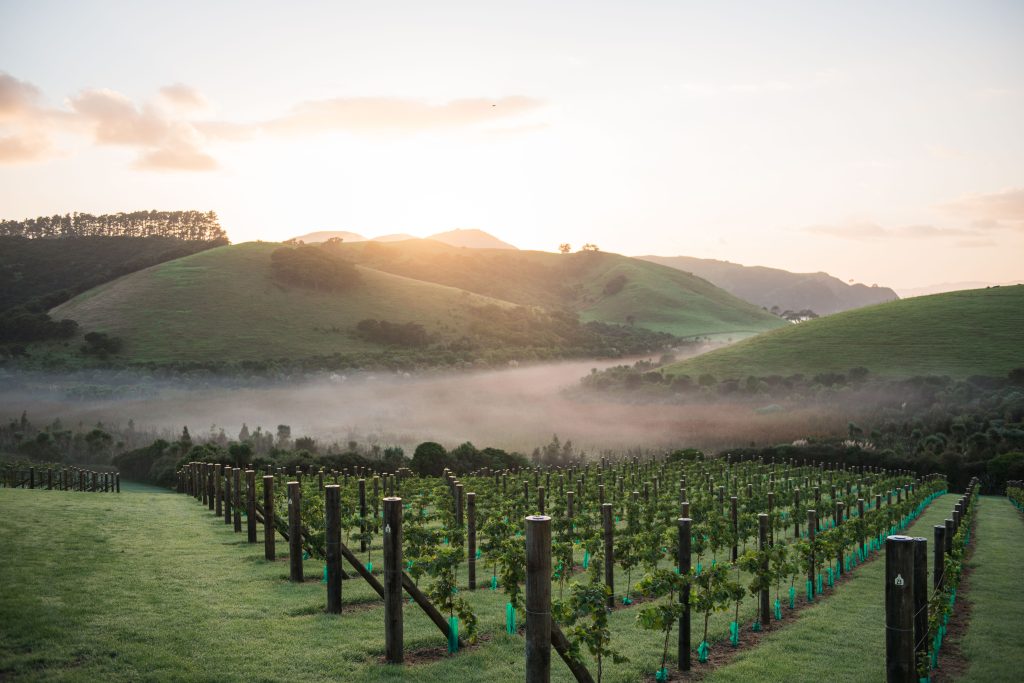 "The series spans two days," Nash explains. "First, we host a 'taster' in the kingi courtyard, a mini-wine-festival experience capped at 50 people. Uelese (Wallace) Mua, our chef de cuisine, matches a series of canapés to the wines on offer while the winemaker and I share stories of why this producer is so significant."
But it doesn't end there. "On day two, we elevate the experience to our 'grand cru' level. We host another 50 guests in The Libraries for a Masterclass tasting experience matched to a 5-course degustation prepared by Head Chef Andrew Lautenbach. These nights have become legendary in their own right."
The best selections of these nights also find their way onto the hotel's wine lists. It's like a selection process on a selection process. It's like selection Inception even.  
"This creates a uniquely integrated experience for our community who frequent kingi and our events," says Nash. "They get an education, learn more about wine in the most engaging way possible, and can share these experiences over lunch and dinner."
And Nash hasn't just been cruising, he's been selecting up a storm in fact with a nearly full calendar for 2024 featuring iconic wine brands like Ata Rangi, Cloudy Bay, and Fromm.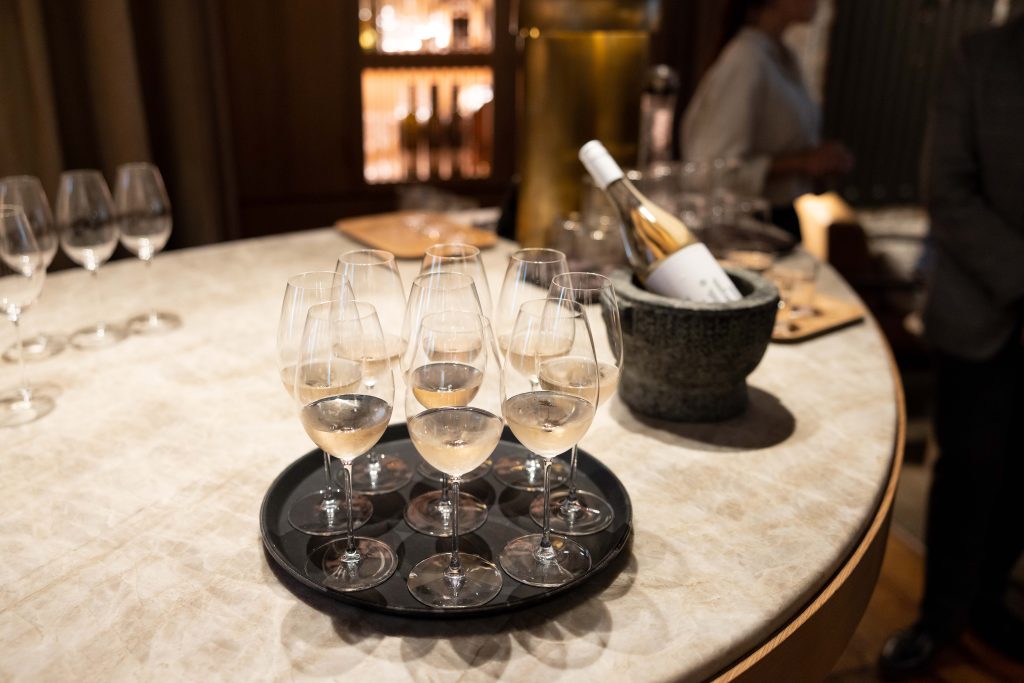 The only thing wrong with my analogy about reality TV selection programmes, well there's probably a lot wrong with the analogies I use in my articles, but those examples are all about individual success. Individual winners and individual losers. What is actually really cool about The Hotel Britomart's Winemaker in Residence program is that it is really a celebration of an industry and journey from grape to glass that involves so many people and generations and moments of heartache and success are somehow all captured in a bottle ready to be shared in its own new moment. That's pretty cool. I just need to select if I want to start with Gewürztraminer or Sav. 
For more information on The Hotel Britomart Winemaker in Residence see here:
https://thehotelbritomart.com/events/winemaker-in-residence-2023-celebration-taster/
https://thehotelbritomart.com/events/winemaker-in-residence-2023-celebration-dinner/