If you're worried about getting presents in from overseas to people in time for Christmas, you have good cause. Those good old Covid restrictions have stretched the world's supply chain systems to breaking point – is there nothing they can't ruin? – so this year it might be wiser to buy local. This will ensure your loved ones will get the gifts they deserve in time – and without resorting to any of those disheartening IOU notes!
Wine is always a great idea for a gift as it's easy to match to personalities, completely portable with the added bonus in that you can often share in the present – if your giftee is feeling in the Christmas spirit themselves of course! You can also scale your presents up and down depending on how much Covid has restricted your budget and the gifts can even do double duty by serving as refreshments on the family Christmas dinner table as well.
The Leveret and Mills Reef winery has put their hand up to help out in the gift department by bringing out a few Christmas crackers in time for the festive season that are guaranteed to put a smile on the face, no matter how the year has panned out so far: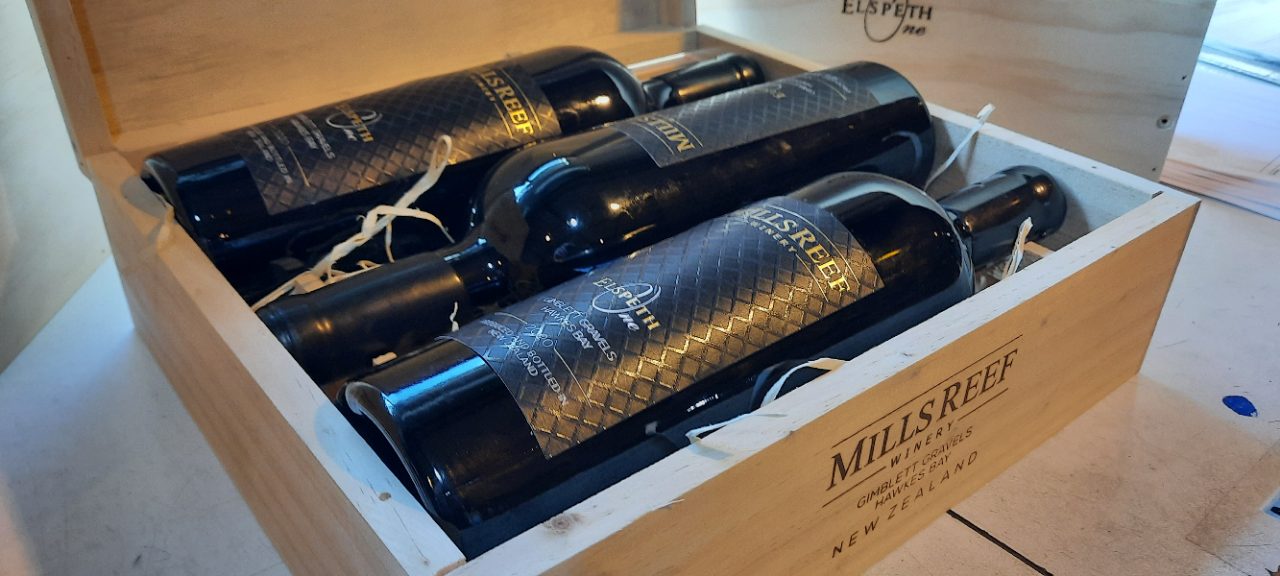 A special new French-styled vintage, Elspeth One is a wine for the ages being a unique blend of the Rhone's finest; Syrah with the kings of Bordeaux in Cabernet Sauvignon and Merlot; alongside a taste of the Loire Valley where Cabernet Franc is produced as a single varietal. Every parcel of fruit was hand selected for quality and the wine aged in French oak barrels for 18 months, (50% being new oak). It will gracefully age with long term cellaring 15-20 years.
The Limited Edition Mills Reef Elspeth One also comes beautifully packaged, making it the perfect gift idea for someone special in your life. Drink it at Christmas or put it in the cellar as, unlike most of us, it will age gracefully.
 Mills Reef Elspeth Methode Traditionnelle
And it wouldn't be Christmas dinner – or lunch – without a bottle or two of bubbles, now would it? The Wine Portfolio have that well covered too with a great range of sparklings for every occasion, including the Mills Reef Elspeth Methode Traditionelle.
The Old World meets the New with this stunning new sparkling release made in the traditional French style. Blended from early harvested Pinot Noir, Chardonnay and Pinot Meunier grapes and only gently pressed to avoid too much colour extraction, the Mills Reef Elspeth was then left for nearly two years to ferment in old seasoned oak barrels. After being transferred to a tank, more yeast was added then it was put into bottles for seven more years. Then when it was ready, it was riddled, disgorged and corked while remaining in the same bottle, as per the Champagne method. Now it is ready for you and the family just in time for Christmas!
Go large
Plus, if you've got a big family – or a big thirst! – you can always upsize to a Magnum to save on uncorking time. The Wine Portfolio have a great selection of Magnums available including; The Leveret Estate Grand Reserve Magnum; The Regent Merlot Cabernet 2016 Magnum and the Mills Reef Reserve Syrah Magnum 2016. All double-sized to help make the good times last longer. 
One for the road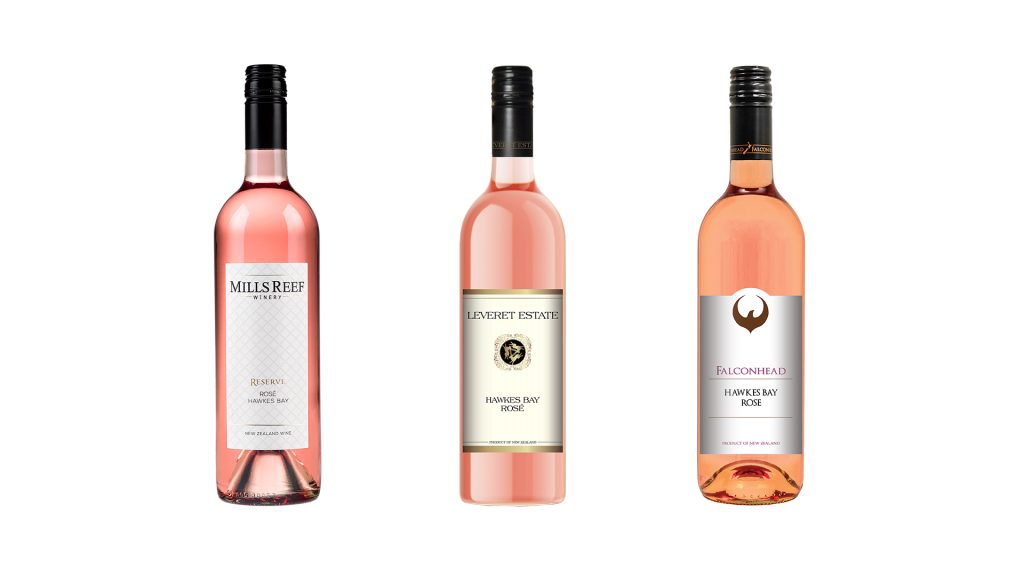 And while you're with all the family, why not head out for a picnic? After all, even the Prime Minister says it's okay! Of course, the perfect accompaniment for any summery outdoor activity is Rosé and The Wine Portfolio have an awesome selection for you to choose from including their Gold Medal-winning Leveret Estate Rosé, Mills Reef Reserve Rosé, Falconhead Rosé. And for bubble fans, there are also two sparkling rosés in Mimi Pink and IQ Rosé.
Get in early
Make this Christmas one to remember for all the right reasons by stocking up either at The Wine Portfolio's Cellar door in Katikati; open 7 days a week from 9.30 to 5pm – closed on Christmas and Boxing Days. Or you can buy online 24/7 from the Wine Portfolio website.