You've got the shakers, you've got the muddlers, you have the measuring spoons and all that jazz. You're just about at the peak of your cocktail and hosting game. Except one problem, you're still shackled to your kitchen. There's too much back and forth. Valuable moments spent in downtime toing and froing. Everything is ruined, your friends are mad that your Macallan Scotch Sours didn't get constructed on some sort of small mobile table.
We're here, like an infomercial in the night, to bring you the solution to these made up problems. We've collected the best Drink trolleys and bar carts to liven up your home bar and offer a certain elegant sophistication to your arrangement.
Picasso Bar Trolley,  
$3,495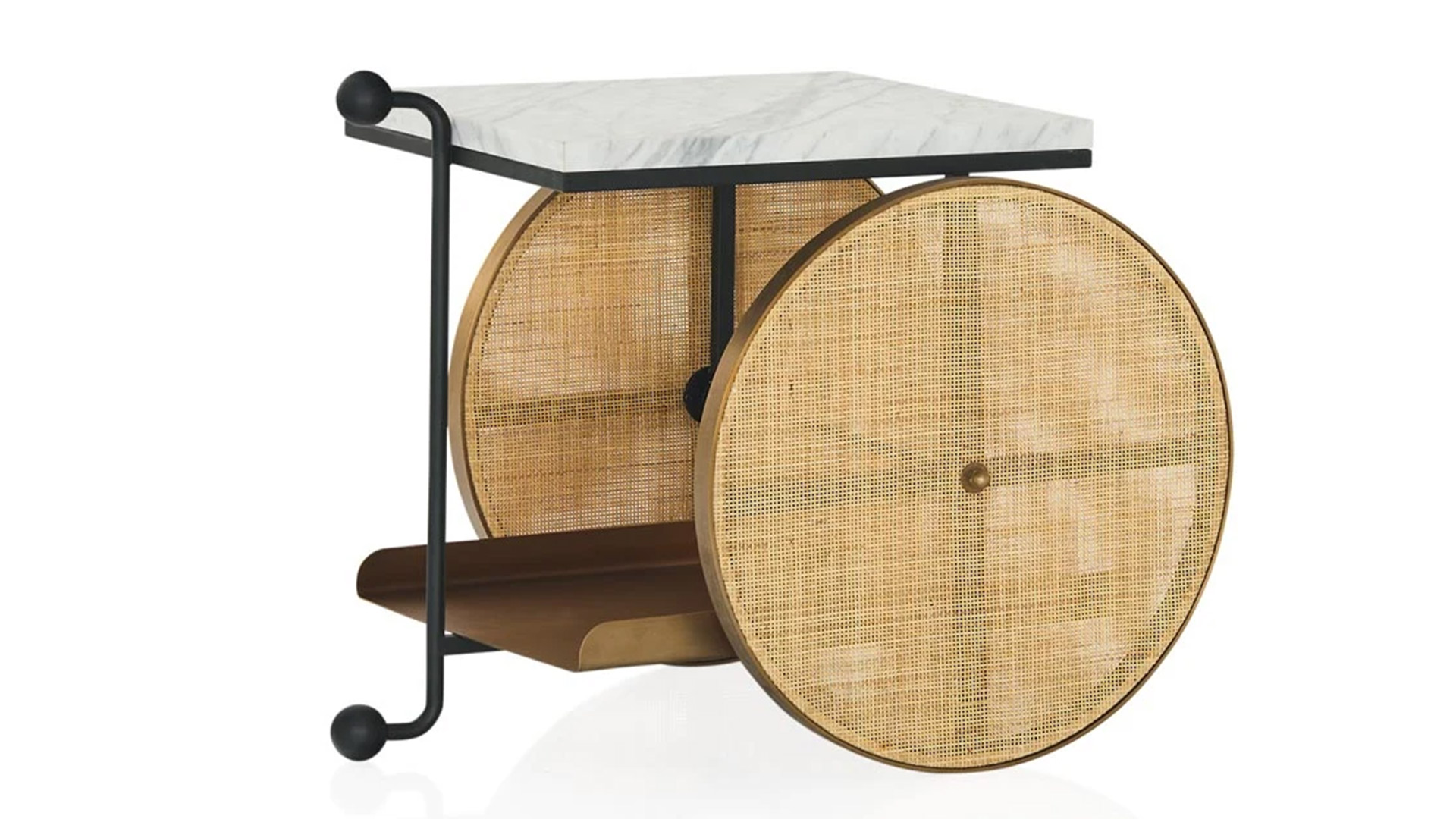 Contemporary and a bit funky using bold rounded shapes and a range of materials. Brand new into Coco Republic this cart uses a mix of natural rattan, burnished brass, and a honed arabescato marble countertop. Definitely a statement piece for the right house.
Buy From cocorepublic.co.nz
Black & Gold Bar Cart with Marble Top, $2,871.89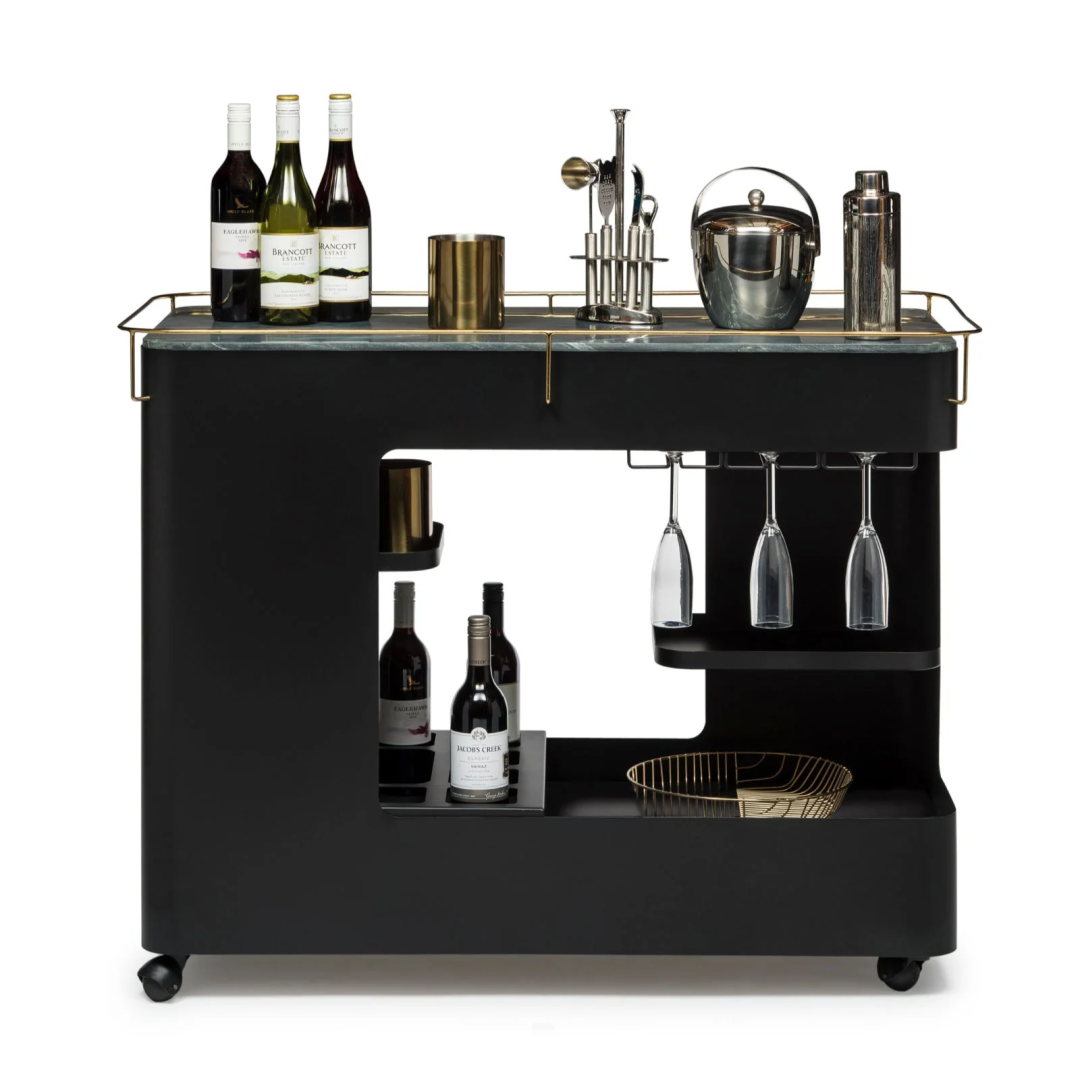 Perhaps you prefer a more upmarket and professional vibe. This Black Gold Bar Cabinet Cart Contemporary Drinks Trolley Wine Storage with Marble Top really is your all in one solution, perfect for the entertainer that wants it all and will not compromise. Your carefully selected collection of cocktail accessories, wine glasses and wines will look spectacular on full display on this trolley.
Buy From Winestash.co.nz
Dixon Bar Cart by Ethnicraft, $2086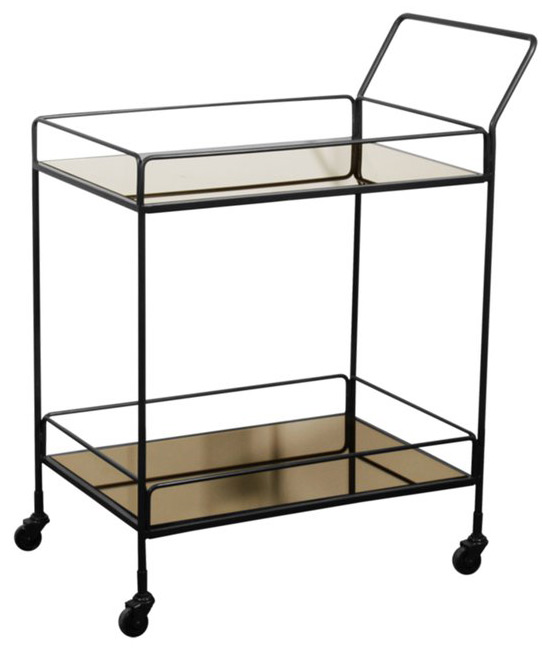 Perhaps your space already does enough talking and you want to keep things elegant and refined. There's no need for your trolley to go shouting about itself. Available in bronze and charcoal this lustrous mirror counter top with metal frame was designed by Notre Monde, an elegant furniture and accessory studio respected for it's distinctive homeware.
Buy From ecc.co.nz
Alpine Bar Cart,
$969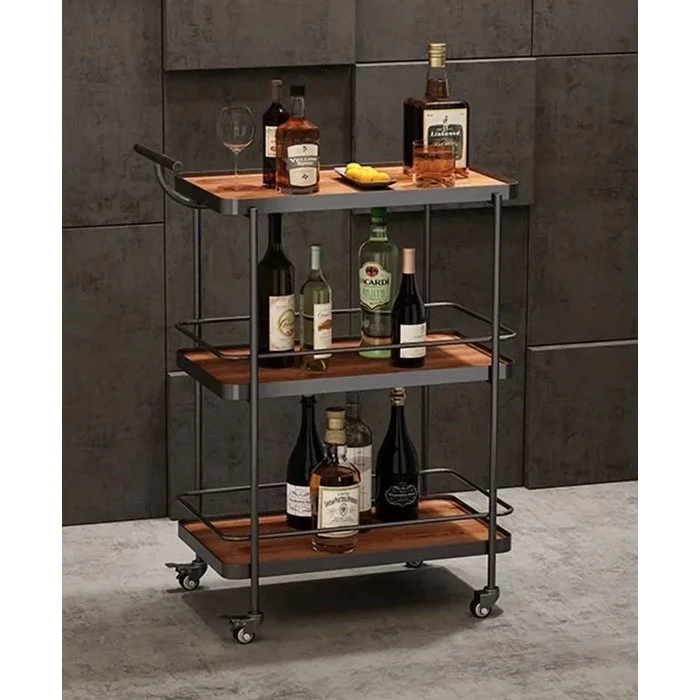 You don't need to break the bank to get a stylish piece to compliment your bar accoutrements. With three levels of storage, a sturdy metal frame, and a tempered glass upper shelf you really cannot go wrong with this classy piece.
Buy From paulas.co.nz