Just because everyone was locked in their hobbit holes all year trying to avoid getting a bad case of the plague, it didn't stop the wheels of commerce from turning for some (I'm sorry service industry). Some of New Zealand's biggest startups over the last decade have grown into powerhouses, and overseas investors have noticed their potential and dropped suitcases of money on buying and growing them. This has resulted in billions landing on our shores, but at the same time, a bittersweet goodbye to companies that are now not 100% Kiwi-owned and operated.
This isn't a brain drain though. New Zealand continues to bring new startups to life every year, and 2021 was no exception. In fact it was exceptional! According to PwC the first half of 2021 recorded 66 deals and nearly $60m invested by early stage investors into the startup ecosystem, marking a 60 percent deal volume rise on 2020 and 80 percent more in dollars invested. We might be on track to one of the most active times in 15 years. Bullish investors aren't afraid of a little pandemic now, and this shift has been seen around the globe.
Who's Growing
The sector which always dominates investment is software, closely followed by deep tech which received 42 percent of total funding in the first half of 2021.
"One area of the New Zealand startup ecosystem that has the potential to "go big" is gaming and virtual reality," says Anand Reddy, Partner PwC New Zealand. "While small when viewed against the global scale, New Zealand gaming companies are already making their mark, and there is considerable potential for the sector to expand."
Even as I write this, I'm coming off an evening of playing Rocketwerkz latest game Icarus, which dropped in the weekend of early December.
"We need more of it," Suse Reynolds, Chair of the Angel Association, says of these promising numbers from early stage investors. "Kiwi founders have so much to offer the world when it comes to solving our big problems and early stage venture investors play a crucial role in providing the capital and support to enable founders, and their ventures, to flourish," she says.
Seequent
So you might not have a daily interaction with it, but one of our most valuable acquisitions this year was for Seequent for a whopping $1.46 billion. Seequent is a Christchurch-based software company that specialises in geological and geophysical modelling that has made a name for itself in the geothermal 3D modelling world. They also specialise in geotechnical stability, and cloud services for geodata management, visibility and collaboration. The team is 430 strong, spread across 16 locations and serving over 100 countries and all the biggest names in the mining industry. Their massive success made them an attractive proposition to Bentley Systems Group which would make a complimentary service of not only above ground infrastructure but also below.
"We are excited to bring together the best of the geotechnical numerical and data management solutions software," said Seequent's Chief Executive Officer Graham Grant. "Connecting this expanded portfolio of Bentley and Seequent solutions will enable teams to work together – both above and below ground. This will lead to enhanced project workflows and new insights that lower overall risk and deliver infrastructure for life."
Coming together also means Bentley has access to Seequent's presence in South America and southern Africa, while Seequent will have access to China's engineering sectors.
Bentley's CEO Greg Bentley said, "We can be very confident about Seequent's contribution to our shared future not only because of our product synergies, but because we recognise in Seequent's trajectory an echo of the playbook that made Bentley Systems successful – except they have grown faster! They have made farsighted decisions to benefit the future at every stage."
Bentley expects Seequent to deliver over $80 million in annual recurring revenue this year.
Timely
Timely is a global appointment booking software company used by spas and salons across the United Kingdom, Australia and New Zealand. Its suite of tools offers small businesses reliable appointment software and has been growing since it was founded in 2011 by Ryan Baker, Andrew Schofield and Will Berger. It currently employs 125 staff, with the majority spread across Wellington, Dunedin and Auckland, with international branches in Melbourne and the UK.
Initial estimates for Timely's sale earlier in 2021 had it pegged at the $100 million mark. However later US filings show that American company EverCommerce bought Timely for approximately $135 million. Early in the outbreak, Timely took a hit as its clients were forced to close their doors. But ultimately business were forced to evolve, which was a positive for Timely as businesses adopted and upgraded their online systems.
Ryan Baker, co-founder and CEO of Timely, says "Everyone on the crew here at Timely is fizzing about joining the EverCommerce family. We're stoked at how far we've come in the last 10 years, and pumped about the opportunities that still lie ahead. EverCommerce shares our passion for the beauty and wellness industry and their values line up brilliantly with our culture here at Timely. We're now able to take the next step in global expansion knowing we have industry experts, who know how to deliver value to small business owners and scale software companies, at our back."
Timely chief people and inclusion officer Mary Haddock-Staniland​ made assurances that there was going to be no major restructuring, and that if anything, the team would grow.
EverCommerce president Matt Feierstein said in a statement that they were "excited to support them in their next level of growth."
Weta Digital
Not even our biggest hitters are safe from being sold off. The VFX tools development division of Weta Workshop, Weta Digital, was sold off to the American-based Unity Technologies for $2.3 Billion, making it the biggest sale of the year. Unity is primarily known in the games industry as being a popular and accessible game engine. A spokesman for Weta Digital assured everyone that ownership of the VFX business wasn't going to change and that it would stay based in Wellington with the new name of WetaFX.
"The Weta Digital engineering crew will be Unity employees but will be contracted back to Weta Digital and remain here – maintaining close connections to WetaFX and supporting ongoing innovation in visual effects," Weta said in a statement.
The company has a small army of 1,500 Wellington-based staff.
"Ultimately, this acquisition is designed to put Weta's incredibly exclusive and sophisticated visual effects (VFX) tools into the hands of millions of creators and artists around the world, and once integrated into Unity platform, enable the next generation of creativity and shape RT3D, the future of the metaverse," Weta said, unable to escape the allure of mentioning the metaverse.
The plan is that many of the tools developed by Weta Digital will now be more widely available to the Unity community, bolstering the tools they already have to work with. Now anybody can make Lord of the Rings, if they have thousands of hours to muck around.
Vend
Founded in 2009, Auckland-based Vend has revolutionised the point of sale with its cloud software that can replace the cash register with an iPad. This was the next product from Vaughan Fergusson who had previously run an online travel booking platform that he flicked off to TradeMe. Vend generated revenue of approximately $34 million in 2020. This massive success as being a prominent player in the POS game drew the attention of Lightspeed, a Canadian POS provider in the same space as Vend. Lightspeed was looking for a quick way to expand its footprint in the Australasia sector, and the acquisition approximately doubled the company's customer base in the region.
In March it closed the deal, making a big windfall for investors and people who had participated in the employee share schemes. It also reignited the conversation over whether this is ultimately a good thing for the country or not. Early investor Lance Wiggs' from Punakaiki Fund was quick to put this down when talking to The Herald: "I expect we will see a lot of these funds recycled back into the local tech community, as we will certainly do at Punakaiki Fund."
Vend has about 280 staff around the world with the 150 based in Auckland.
Ninja Kiwi
As was pointed out earlier, gaming is a booming industry, and New Zealand has some top talent percolating. If you ever killed any time in the mid 00s, then you probably played the tower defence free to play game Bloons, perhaps Ninja Kiwi's most famous IP, and the launching pad for the entire genre. Since 2006, they have cranked out over 25 games and in 2020 had a gross revenue of $56 million and has 70 staff across Auckland and Scotland.
Ninja Kiwi has profited hugely by being a super early adopter of mobile, and continuing to dominate the sector with its puzzle games to this very day.
This growth and success has drawn the attention of Swedish investment company MTG which specialises in e-sport and gaming entertainment. MTG shouldn't be confused with Magic: The Gathering, produced by Hasbro subsidiary Wizards of the Coast.
Ninja Kiwi's co-founders, Chief Executive Officer, Chris Harris, and Chief Creative Officer, Stephen Harris, commented saying, "We are genuinely excited to join MTG. We have developed our relationship over a number of years and have often discussed the opportunities of working together."
"By joining MTG we will gain access not just to resources to further develop our existing games and launch new ones, but also to the wealth of skills and know-how across the companies within MTG's GamingCo that will allow us to deliver even better games to our long standing community."
MTG's Group President and CEO, Maria Redin, was attracted to Ninja Kiwi's evergreen content and its successful monetisation models. "The strong organic traffic to Ninja Kiwi's portfolio of games is hugely impressive, as is the company's successful combination of paid and in-app purchase models in its pricing structure – both are testament to the quality of the titles that Ninja Kiwi has created."
NZ's gaming industry is estimated to be worth $1 billion by 2025, if Australia doesn't have something to say about it first. Australia is currently ramping up efforts to attract developers over the ditch to make the next big hit on their dusty shores.
Rocos
Rocos is famous for working with Boston Dynamics to control their robots. On the less shiny side, its software has also allegedly been used by Chinese company iFlytek to spy on Uyghurs remotely, oops. Fortunately a sale by US company DroneDeploy saw the negation of this deal as America has a hard blacklist on iFlytek for its involvement in collecting voice samples of the Uyghur population to develop a national voice print database.
Fortunately, the saga was brought to an end in August when they sold to DroneDeploy for an undisclosed sum. Rocos co-founder David Inggs was coy about how much they sold for, but DroneDeploy playfully said that it was an eight figure sum. Earlier in the year, DroneDeploy raised $142 million in funding to accelerate expansion in Europe and explore opportunities for strategic acquisitions. Rocos no doubt ate a tidy chunk of this sum.
DroneDeploy made assurances that it didn't have any plans on uprooting its NZ talent, and that the team would continue to grow here in Aotearoa.
A team-up of the two companies means that a drone and rover could work in concert with each other to feed data to a central source and create full automation in a factory space.
"With the addition of the Rocos' ground robotics technology, DroneDeploy can now automate critical data workflows across both air and ground use cases, enabling greater safety and efficiency for the whole worksite," says Inggs.
5 NZ Startups to Watch
Yabble
Yabble recently successfully made a $3.2 million Seed extension to launch their product into the USA. Hey Yabble is a product that takes a brand's data and can tell them how customers feel about their products and services in almost real-time.
Segna
Segna is a fresh data wrangling startup that can intelligently manage all your data with the help of machine learning to curate and manage all your different sources. It recently got selected out of 30,000 startups for funding from Y Combinator, only the fourth Kiwi outfit to be selected by the program.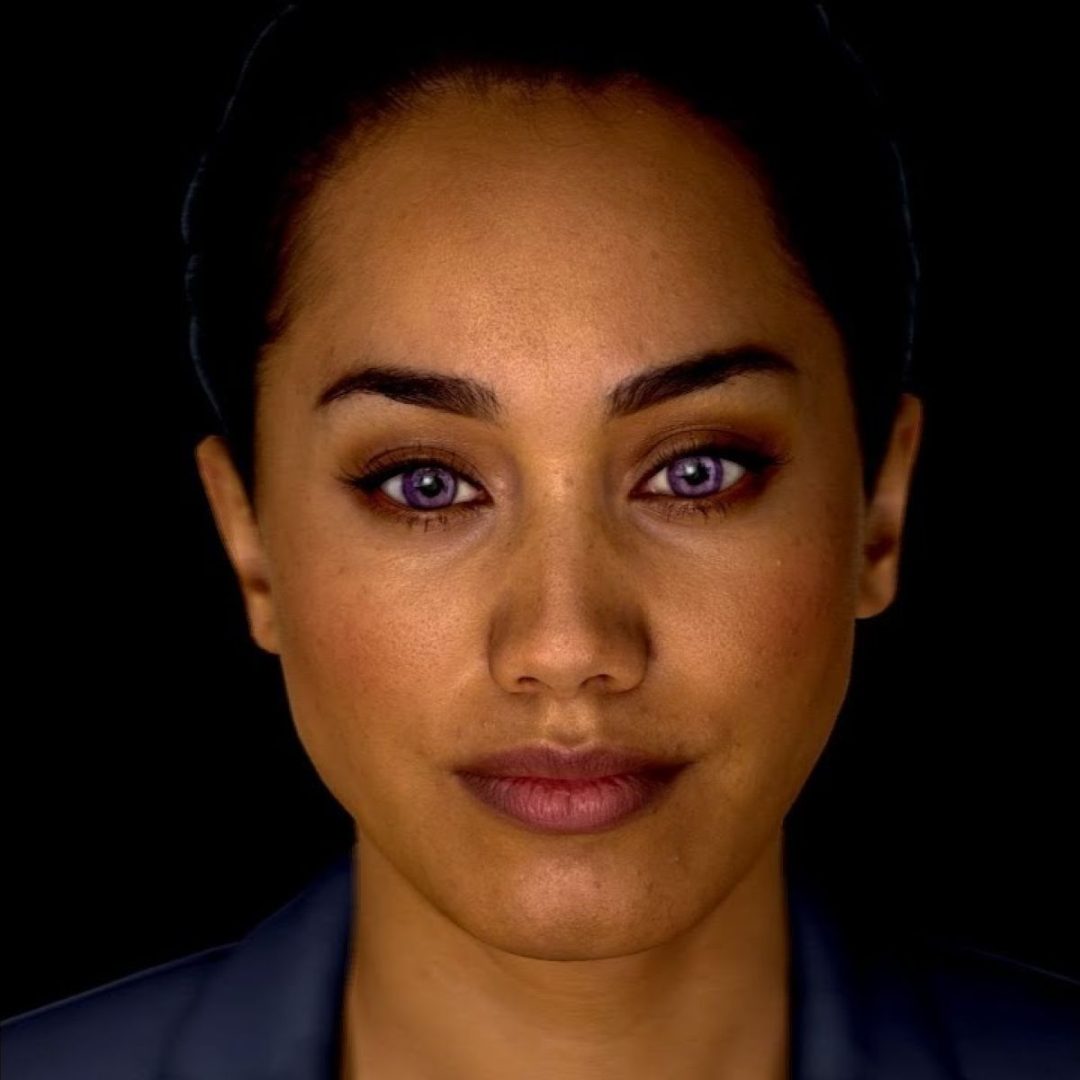 Soul Machines
Perfectly positioned to take advantage of the hype surrounding the metaverse, Soul Machines is in the business of creating lifelike AI which can interface with customers via your browser. However in a VR first world, a humanlike AI workforce for directing users may become even more essential.
Shuttlerock
With $9.8 million in funding Shuttlerock is focused on creating high performance mobile video ads using minimal assets and scaling to any screen.
Nanolayr
Pottering for 10 years on masks that could trap and kill virus particles, Nanolayr was well positioned when the outbreak started, growing 440% in the last year and becoming a world-leading tech manufacturer of nanofibre marketed as "revolution fibres". They sure are a revolution.